Introducing
Get To Know… Peach Pit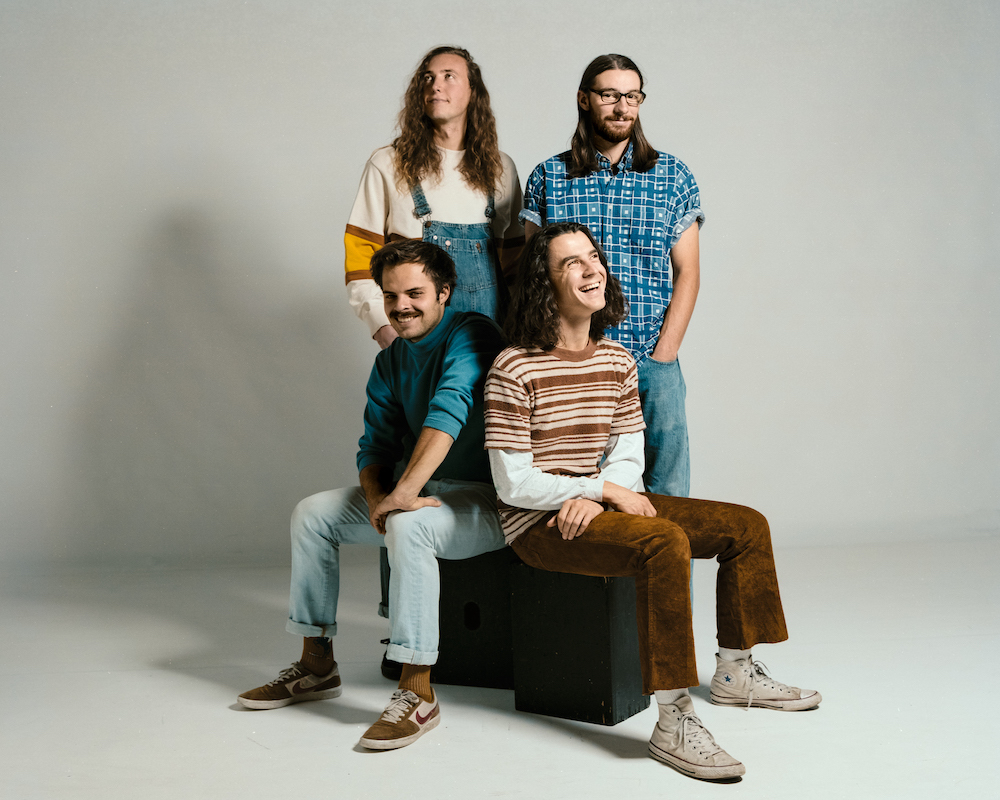 With their new album 'You and Your Friends' out now, we meet the Vancouver indie-pop group.
Hello and welcome to DIY's introducing feature, Get To Know… getting you a little bit closer to the buzziest new acts that have been catching our eye as of late, and working out what makes them tick.

Recently we've met LA-based collective Peach Tree Rascals, experimental artists GLOWS, Aussie alt-rockers Loose Fit, gritty five-piece Hotel Lux, and now we're introducing you to Vancouver-based indie-pop band Peach Pit.
Unveiling their sophomore album 'You and Your Friends' today (3rd April), it follows the release of their debut 'Being So Normal' back in 2017. "'You and Your Friends' is a collection of songs about me, people that the band and I care about, and some of the old friends we've had over the years," vocalist Neil Smith says. "All the songs are written from true stories, some have been exaggerated more than others. We can't wait to finally let go of it and start playing these songs for you out on the road!"
12 tracks of infectious sad-boi indie-pop gems, we thought it was time to get to know them a lil' better.
Describe your music to us in the form of a Tinder bio.
Fun, flirty, a little dirty, and incredibly depressive. Please wallow with me in my sadness so I can feel better about how hard it is to be human.
What's your earliest musical memory?
Watching School of Rock and realizing the only power I would ever hope to have was the power of ROCK.
Who were some artists that inspired you when you were just starting out (and why)?
Mac DeMarco & Andy Shauf were two big influences when we got going. I think the lyrical content and depth of Andy Shauf mixed with the goofy adolescent feeling of Mac's music kind of came together for us accidentally/naturally.
You're from Vancouver, Canada! What do you think of the music scene there at the moment?
It's good! It's under appreciated. We have some heavy hitters who make this music scene one-of-a-kind though. The first one that comes to mind is Tim Clapp who runs the record label Kingfisher Bluez. He's put out over 100 local bands music on vinyl and is constantly losing money and storage space because of it. He doesn't give two shits about the losses though, he really only does it because he loves music. No other city has a guy like Tim in it.
Are there any other artists breaking through at the same time that you take inspiration from?
Yes, and all with roots in Vancouver. Haley Blais, Schwey, Sam Tudor, and Winona Forever. Winona especially has some guitar playing in it that keeps me awake at night in a fit of jealousy.
Who would be your dream collaborator?
Bernard Purdie. If I ever need something to do I just look up videos on YouTube of this guy drumming and narrating his playing at the same time. He is a funk machine.
Musically or otherwise, what are you most looking forward to this year?
Tour. Tour is the best with the four of us on the road together. I'm getting paid to travel the world and play music with my three best friends? Pinch me. When we're home we keep to ourselves a little bit more but the road just brings us closer together and is my favourite part of being in this band.
If people could take away one thing from your music, what would it be?
I think we've realized our music is something people can just sit, and be sad with. That sounds depressing but it's actually therapeutic. It feels so good for me to stop, take some time to let myself be heavy, and really, really, feel something, especially with Sufjan Stevens or Bon Iver on full blast in my headphones. That's my favourite way of working through heavy emotions. I hope people would be able to use our music in that same way.
More like this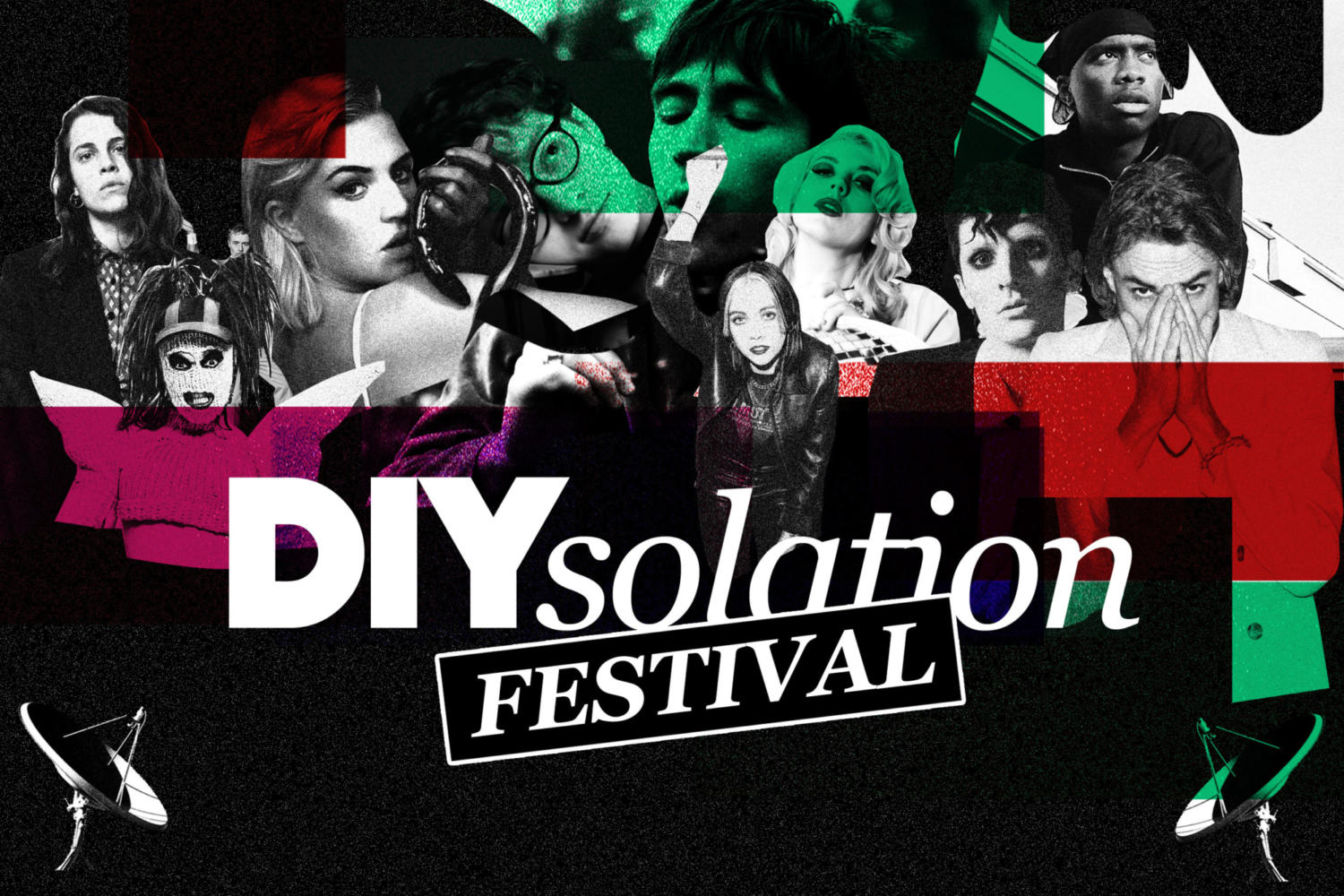 An Easter bank holiday knees up, live from your living room.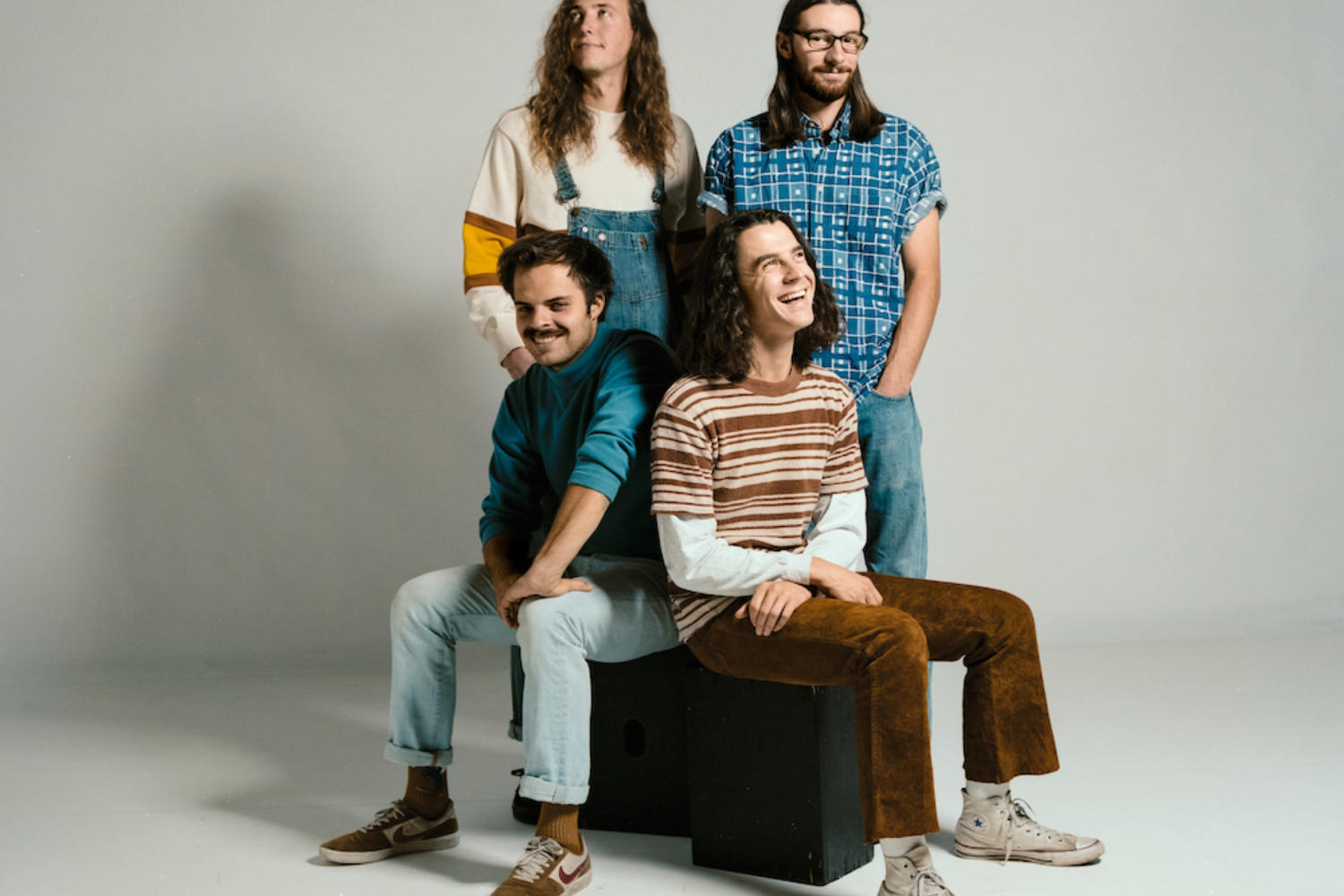 They've also shared new track 'Black Licorice'.