Interview
Thinking Out Loud: KennyHoopla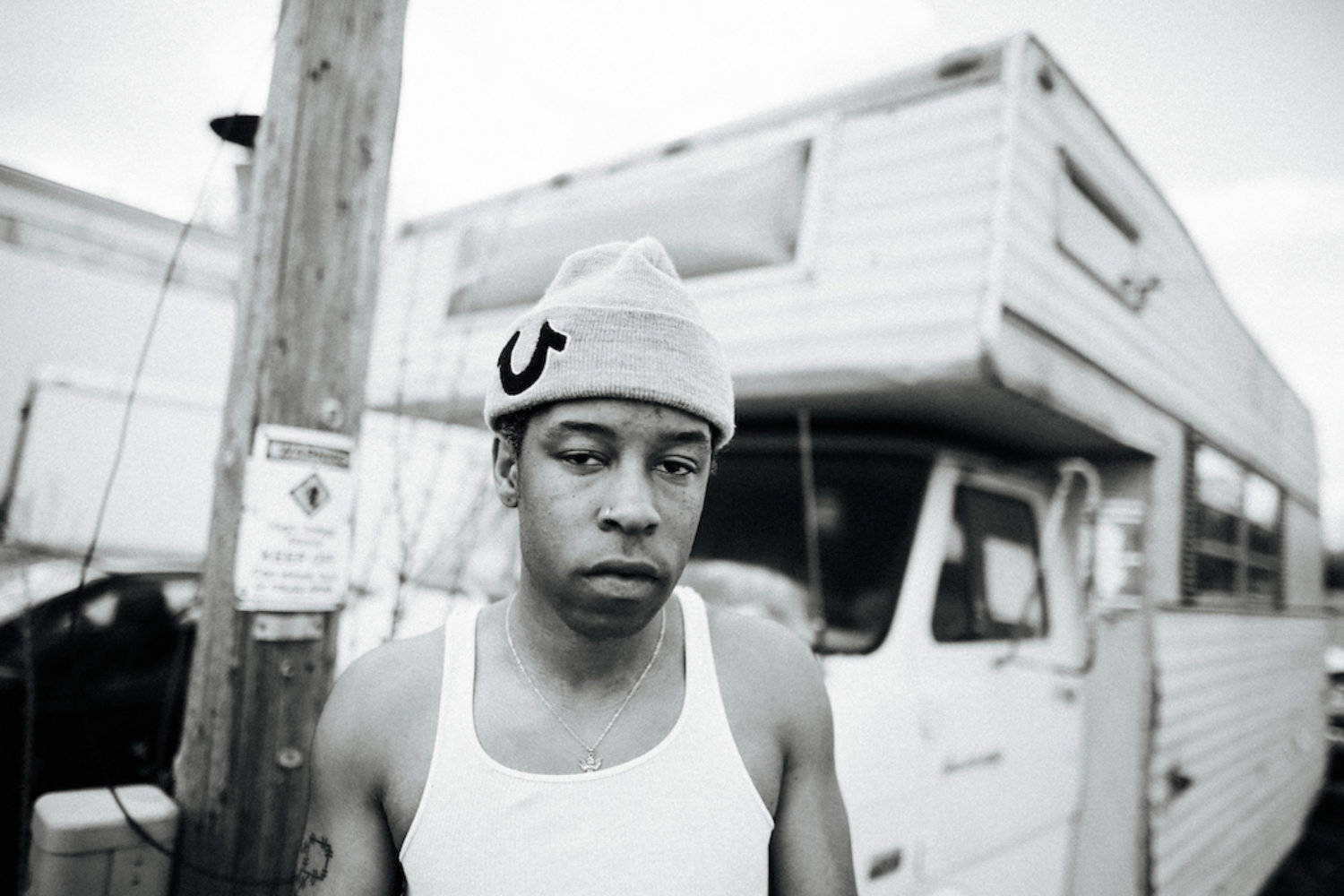 The Wisconsin-based, genre-spanning artist pushing feeling above everything.
"I think I'm definitely an indie boy at heart," muses KennyHoopla. "I feel like if anybody could ever compare me to anyone or give any of my essence to anyone it's definitely [The Drums'] Jonny Pierce. But I'm so all over the place 24/7; I'll listen to some indie shit, then witch house, then Playboi Carti, but it'll all be super passionate."
Growing up loving a variety of artists who prioritise this sense of "passionate" emotional urgency, Kenny has spent the last three years striving to stir up the same feeling within his own music, crafting a collection of emo-infused, beat-laden bangers that draw influence from ambient trap, pop-punk and everything between.
Give him a quick Google, and you'll likely see his sound paired with his previous description of "new wave nostalgia". "Oh my god, that's so cringe, why did I say that?" he laughs. "What I'm trying to say is that people say I give them that nostalgic feeling, that sense of freedom. I think it's [being] high on life. That's what music has done for me too. That's the reason why I haven't done any drugs, because music makes my hair stand up and I think that's what people feel."
"That's the reason why I haven't done any drugs, because music makes my hair stand up."
Showing this style on his biggest body of work to date, last month saw Kenny release debut EP 'how will i rest in peace if i'm buried by a highway?//'. A six-track record of sprawling, shapeshifting influences, he pinpoints intro 'thinkingoutloud//' as his favourite. "If you could open up my heart, that's probably what it would sound like," he enthuses of the punchy indie gem. "It's beautiful, it's like organised chaos. It sounds like my head and how I think in scribbles - like some kind of acid trip or something. I think it sounds like colour and it sounds like falling in love."
Although not 100% happy with the outcome yet - "It's not, like, Kanye level..." - Kenny is currently working on a debut album that he hopes will project the feeling that he's always been drawn to within the music he loves. "I've only been making music for three years and I don't say that as a flex, but I'm trying to learn what I'm doing because I don't want to be getting 'lucky' or anything," he emphasises. "I really just want to make a beautiful album which is me. I just want people to feel me, I guess. And just get the feeling - this dangerous and natural high. I can't explain it, it can't be explained, but anyone who feels it knows what I'm talking about."