Live Review
slowthai rules Saturday at Reading, while KennyHoopla marks himself out as a future superstar
28th August 2021
Bob Vylan's visceral punk has The Pit going, while Master Peace and Beabadoobee also entertain.
Good morning, Saturday! It's day two of Reading and the sun has come out - so things are quite literally heating up. And within the variety across the whole fest today, the BBC Radio 1 Dance Stage has one of the richest selections of all, with everything from indie to electro to pop-punk on the bill. Kicking it off is Will Joseph Cook, as lovely as ever, though the crowd seem a little shy - even though last year's 'Something To Feel Good About' is Will's buzzier release, the mellow cuts from his debut get the biggest reaction. That is, until the bridge of closer 'Be Around Me' coaxes the audience out of their shell to yell along in cheerful falsetto.
KennyHoopla is next up, and THIS is a crowd that knows how to move. There's so much energy radiating from Kenny on stage, who's diving, jumping, and positively levitating throughout the set, that the crowd couldn't possibly not match it. Kenny's music, the latest of which was made under the watchful eye of the Godfather of pop-punk Travis Barker, may be a better fit for the Pit stage, but there's no way it could have contained him, or the mammoth mosh-pits that open up almost continuously. When Kenny bounces, the crowd bounce with him; when Kenny pauses between songs, the crowd make up for it by chanting his name till he starts playing again.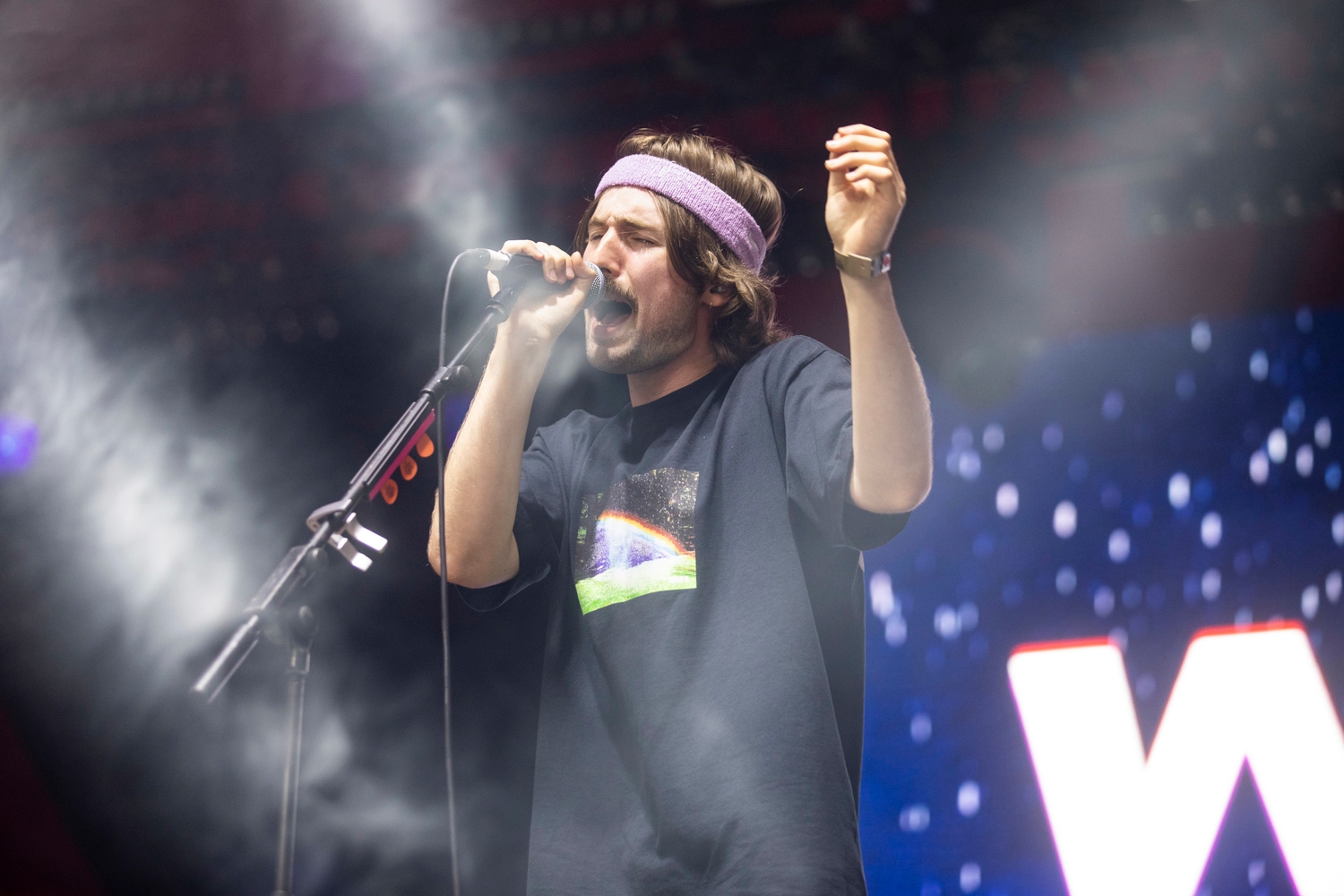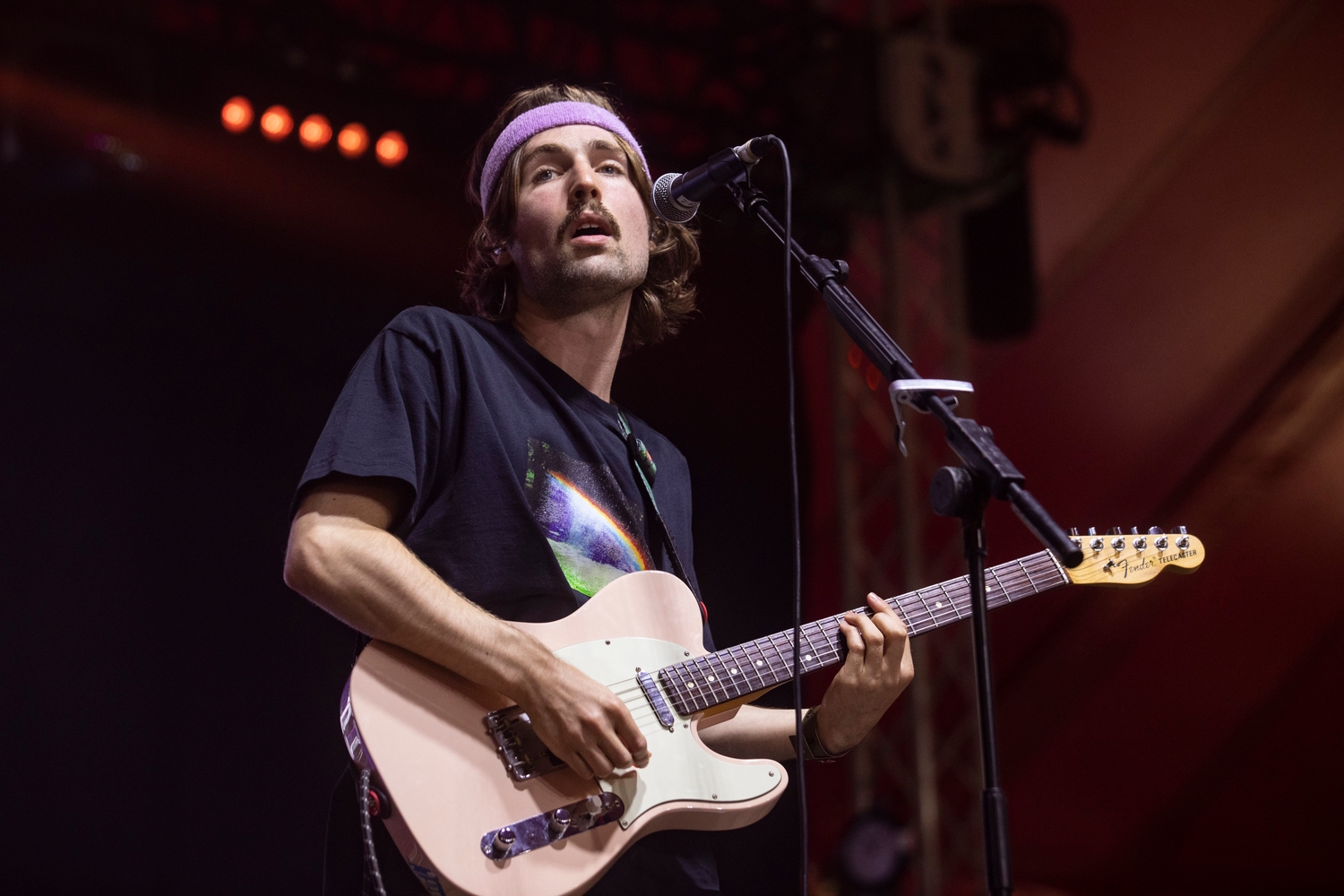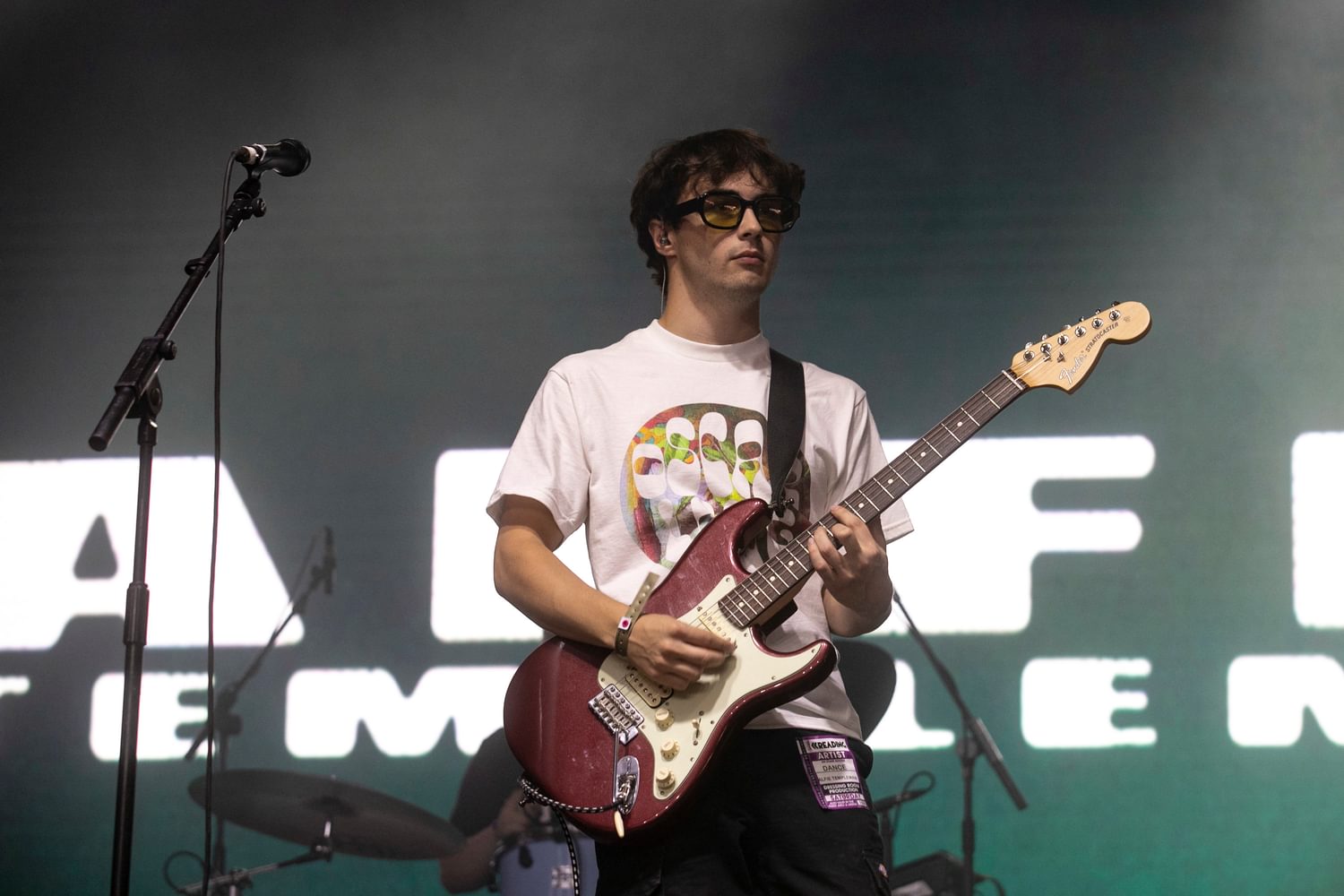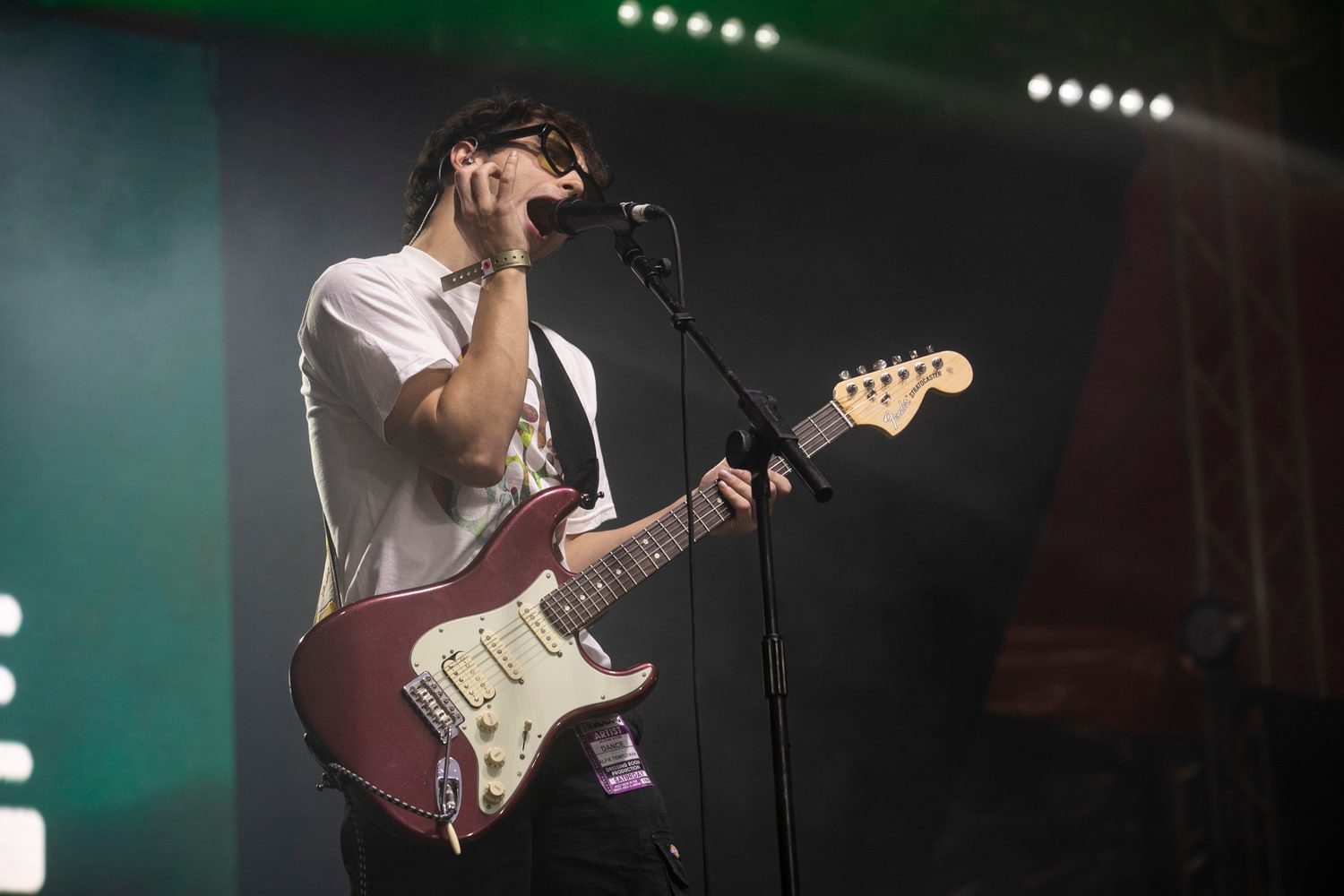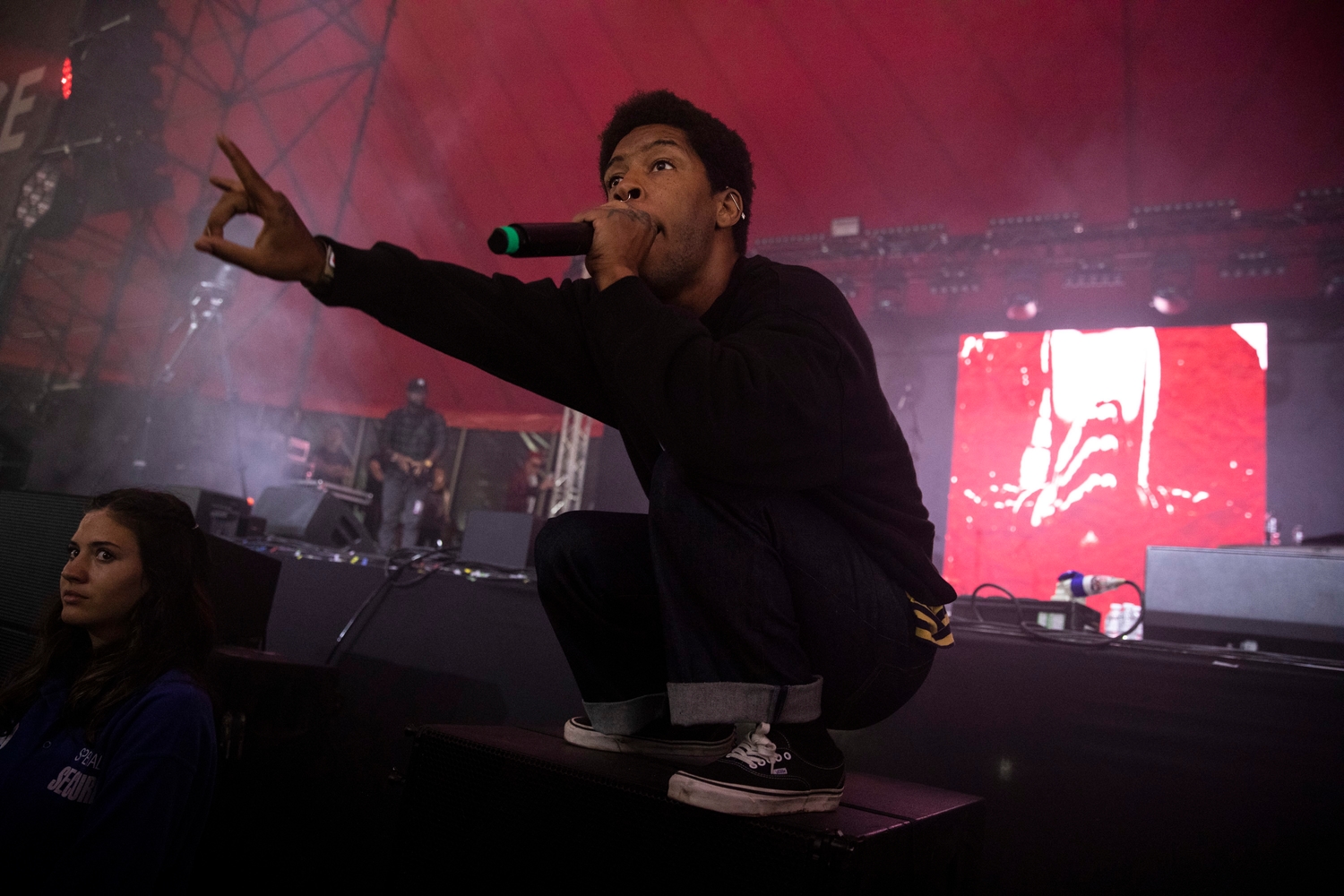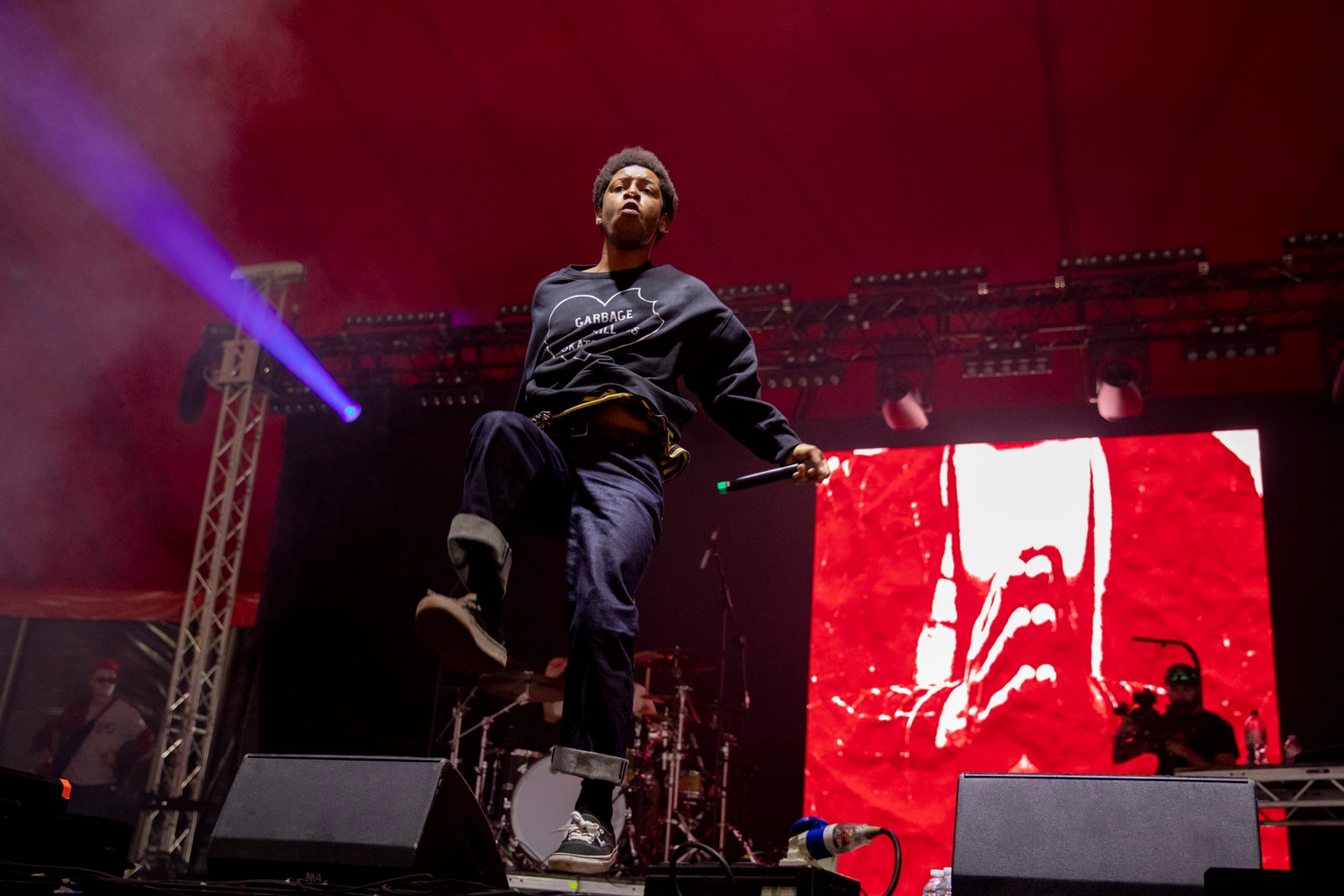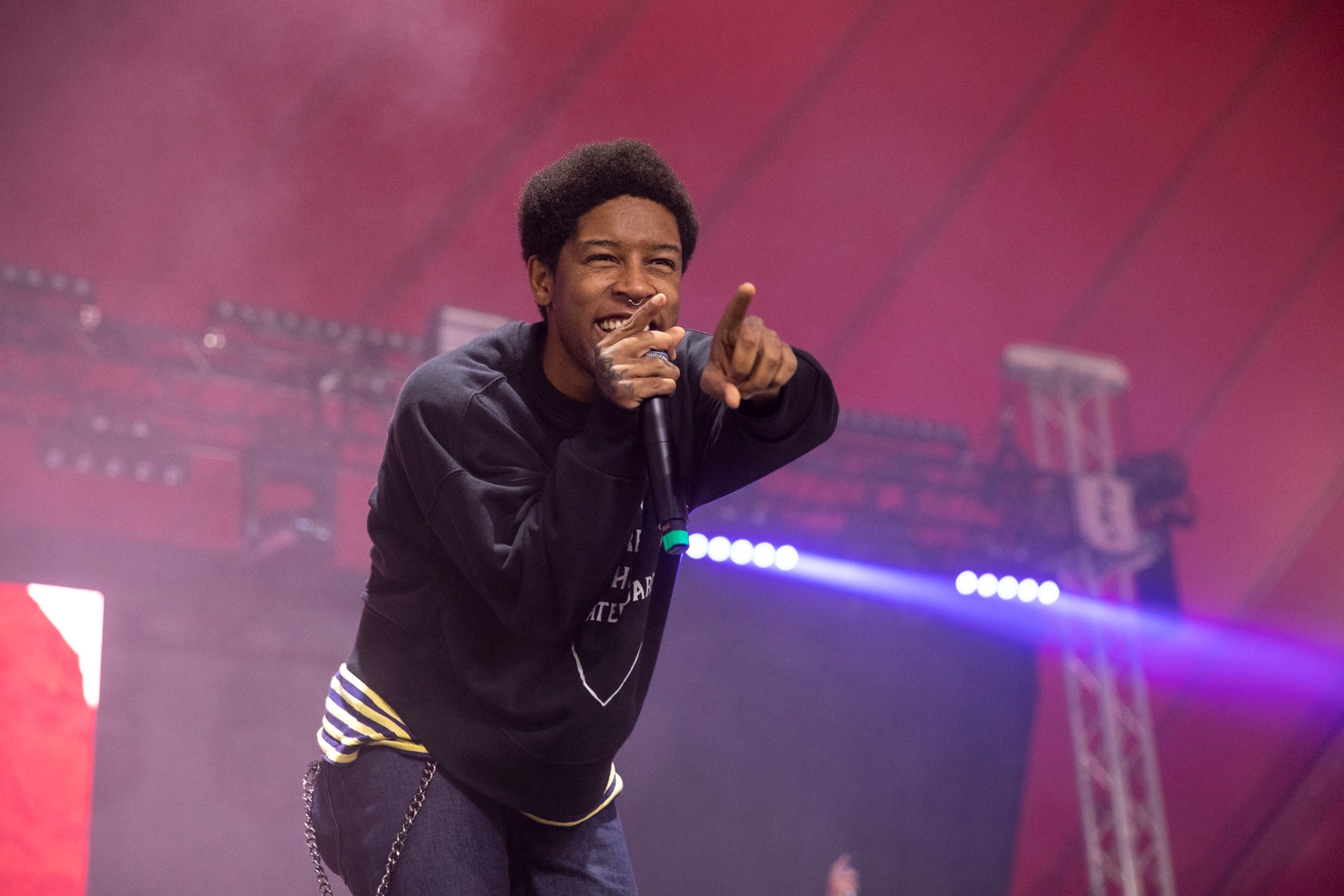 Sticking around at the Dance Stage, the pendulum swings back to indie-pop with Alfie Templeman - though the crowd is thinner, Alfie quickly wins them over. The front half know every word and scream with excitement when he announces songs, the back half don't know as much but seem to dig it, but everyone enjoys Alfie's surprisingly convincing cover of 'Smells Like Teen Spirit'. Then it's over to Main Stage West for IDKHOW and the duo's long and illustrious history of playing in big bands is immediately evident. Frontman Dallon Weekes, of Panic! At The Disco and The Brobecks fame, and drummer Ryan Seaman, are classy and delightful and overflowing with gorgeous singalongs (even if the audience don't know the words - yet!). That's not to worry, though, because Dallon's vocals ring out with captivating charm and, of course, a whole lot of 'Razzmatazz'.

Beabadoobee's afternoon set is as lovely as the sun that starts to peek out from the clouds – from the acoustic sweetness of viral hit 'Coffee' or the grungey goodness of the likes of stomping opener 'Care', she exudes the same understated power. Bea's subtly glammed up for the occasion, flashing cherry diamanté smiles to the crowd between mosh-pit-inducing hits. Her clear excitement to be there reminds the audience taking in the well-established pop star of her bedroom-pop beginnings, in a way that makes her whole set sparkle brighter.

Sandwiched in between Beabadoobee's set and Sigrid's breezy pop anthems, the Pit truly opens up for punk rockers Bob Vylan. Skip to the end of the set and the crowd are literally pissing on and tearing apart a Union Flag, but how did we get here? Bob Vylan's politically-charged lyrics are roared back at deafening levels, sizzling with rage and rightful frustration at perpetrators both big and small. The Met Police, the Queen ("kill the Queen, she killed Diana!") and the Tories are subject to their vitriol today, and though obviously the band are preaching to the choir, it's still a fierce release of emotions.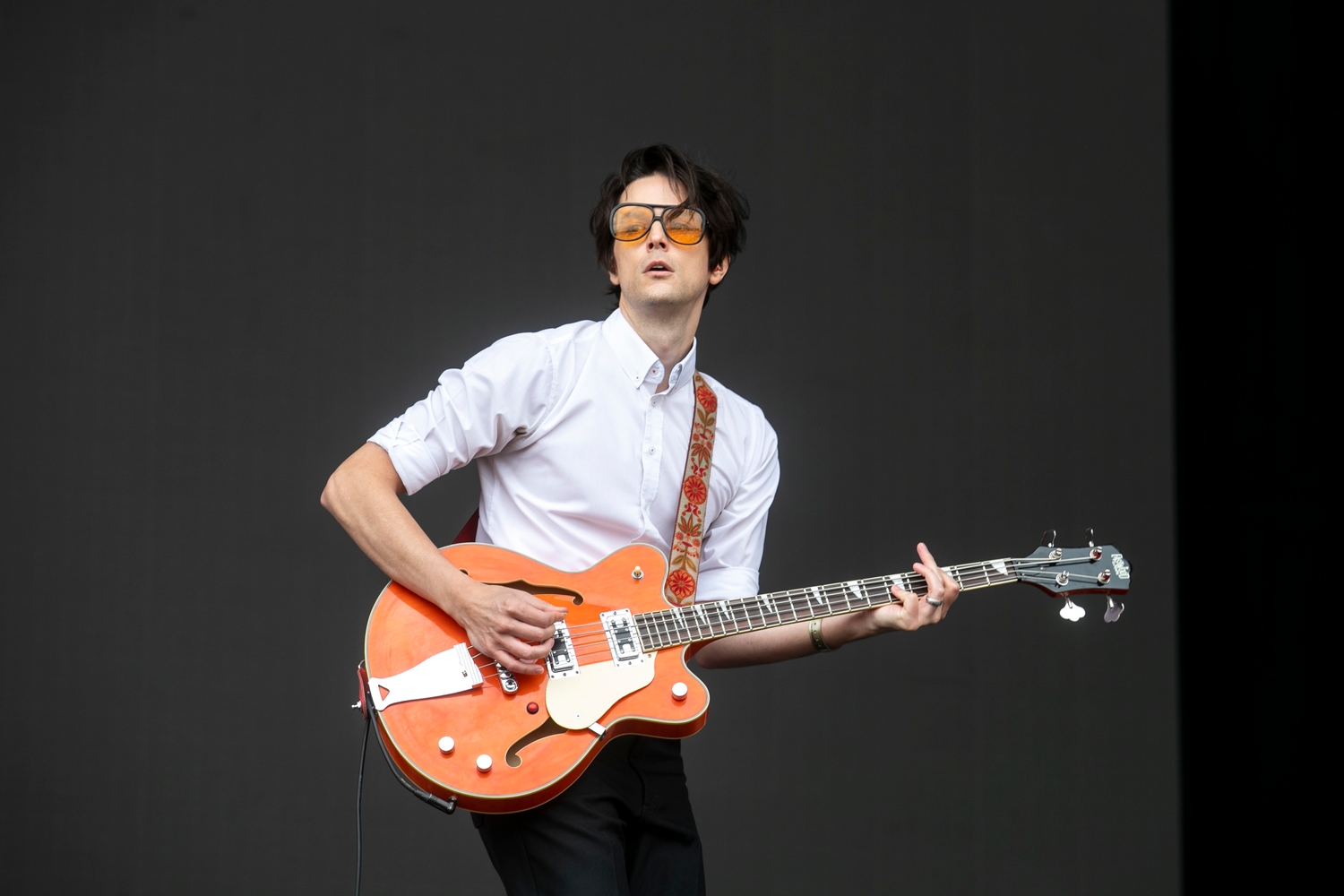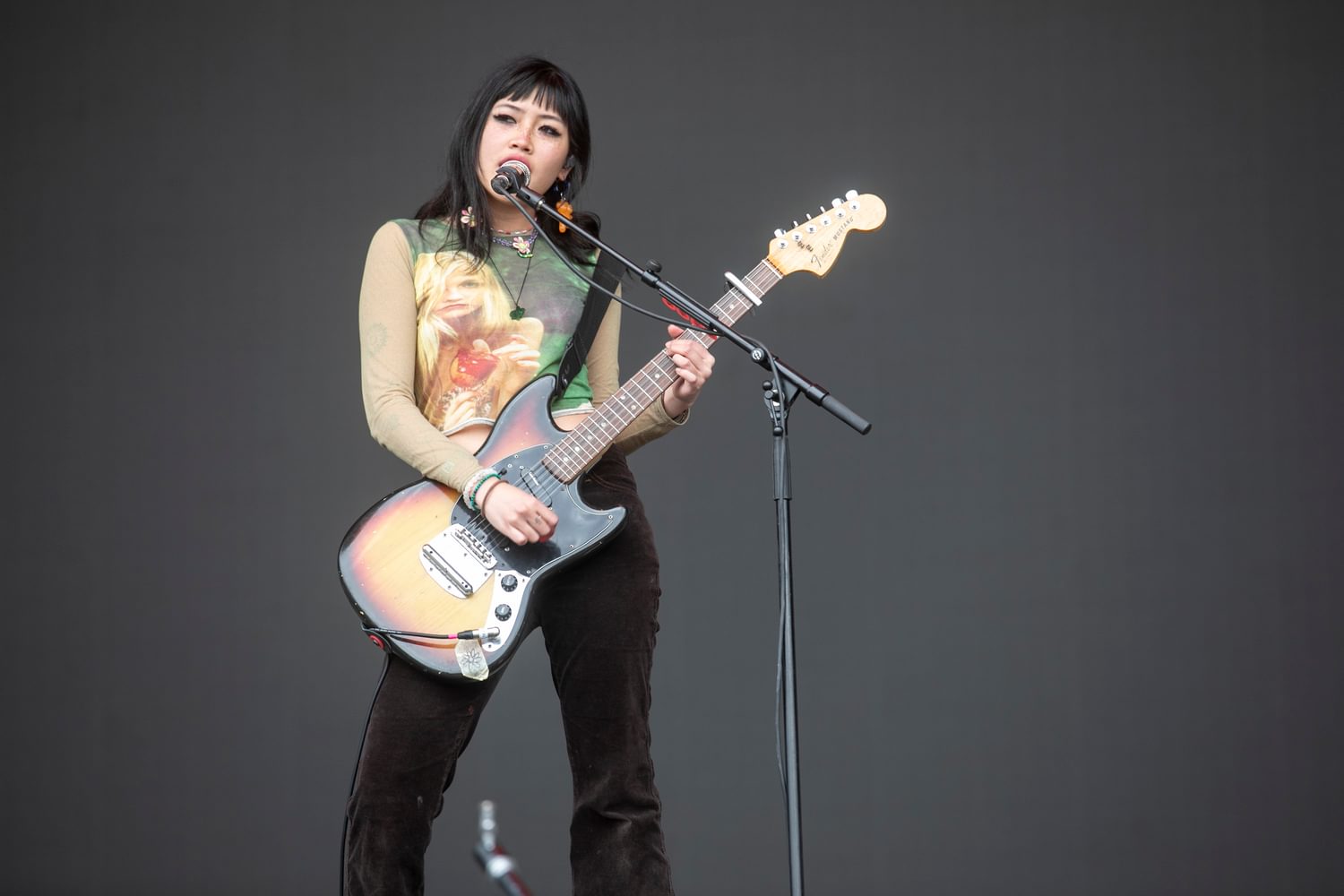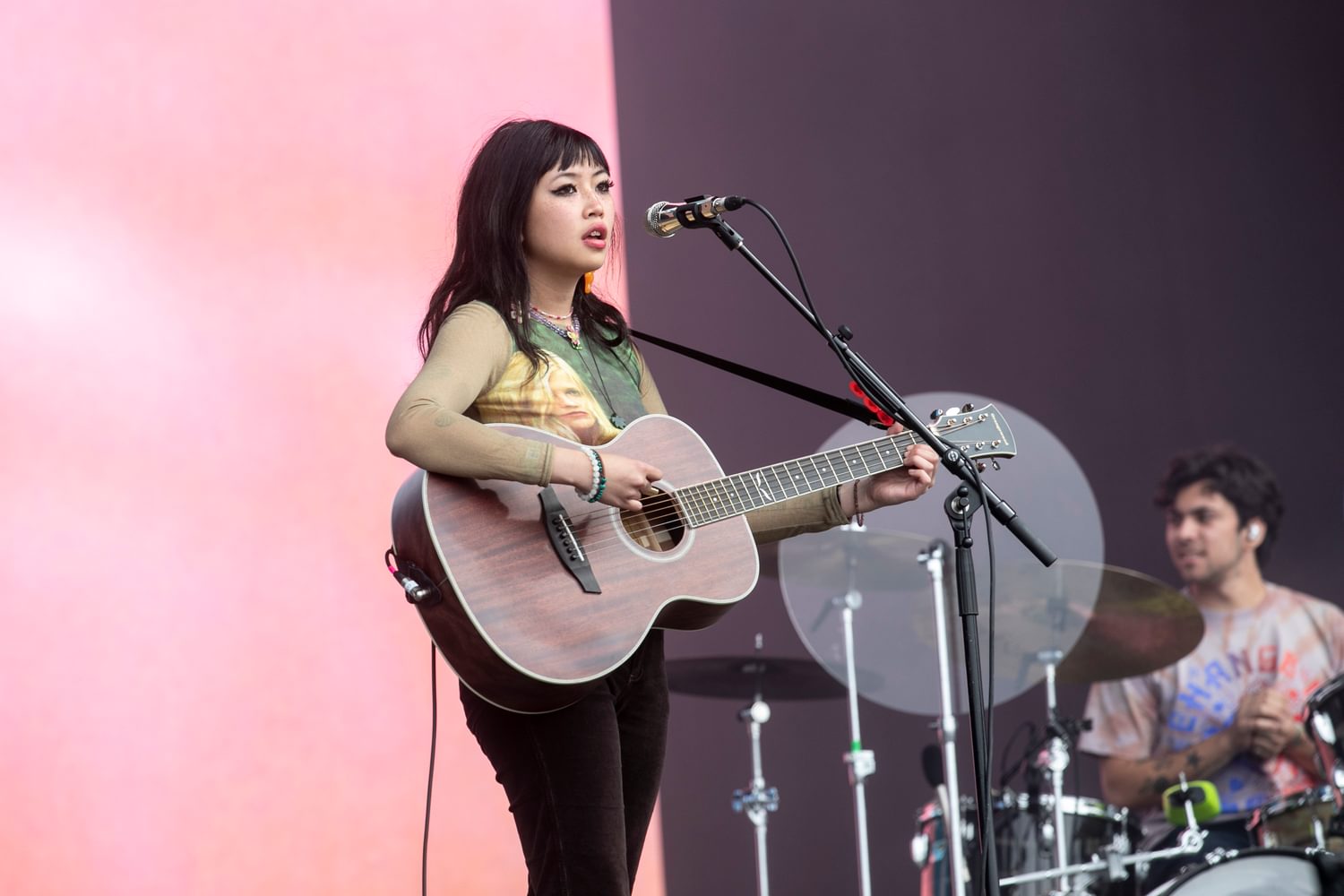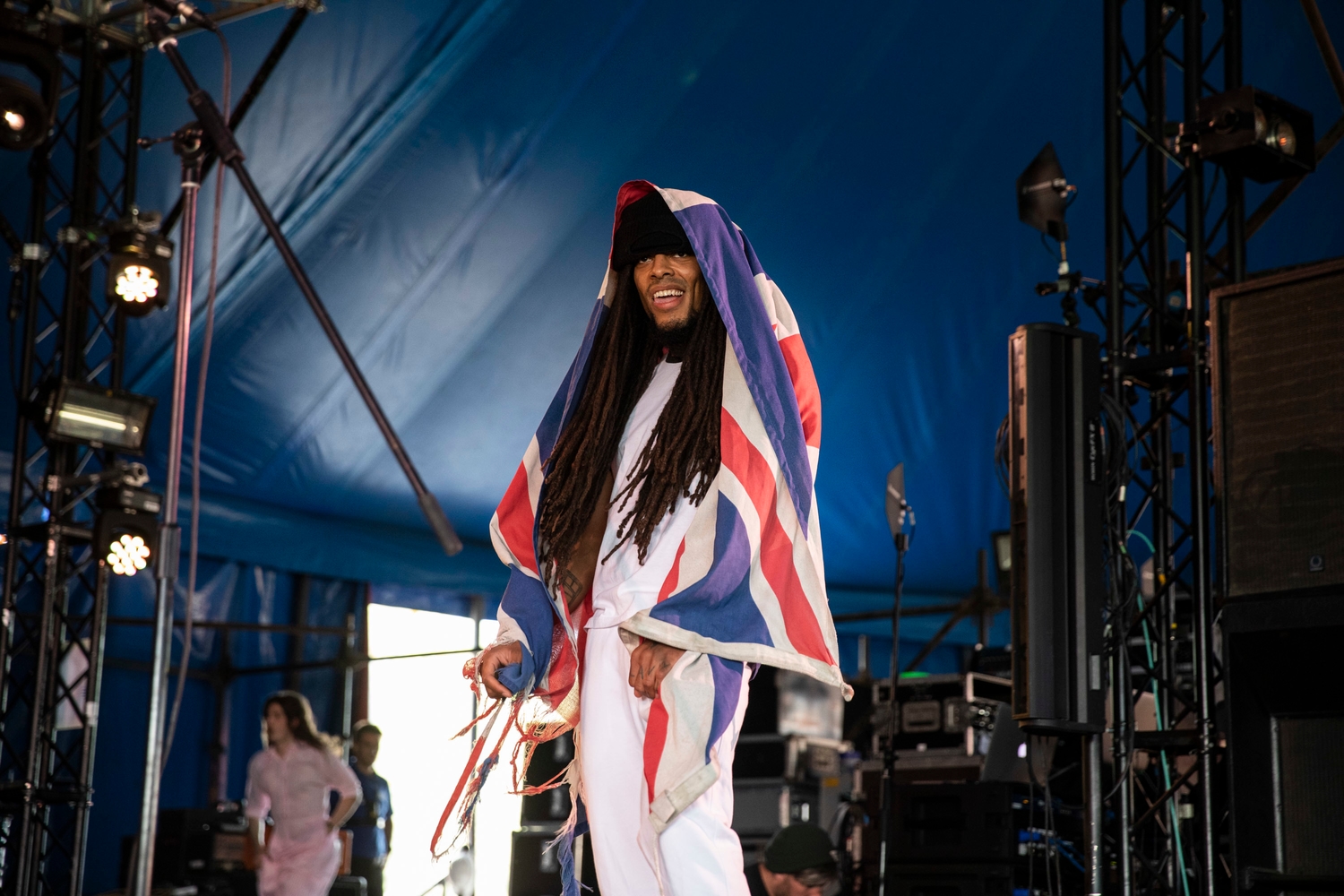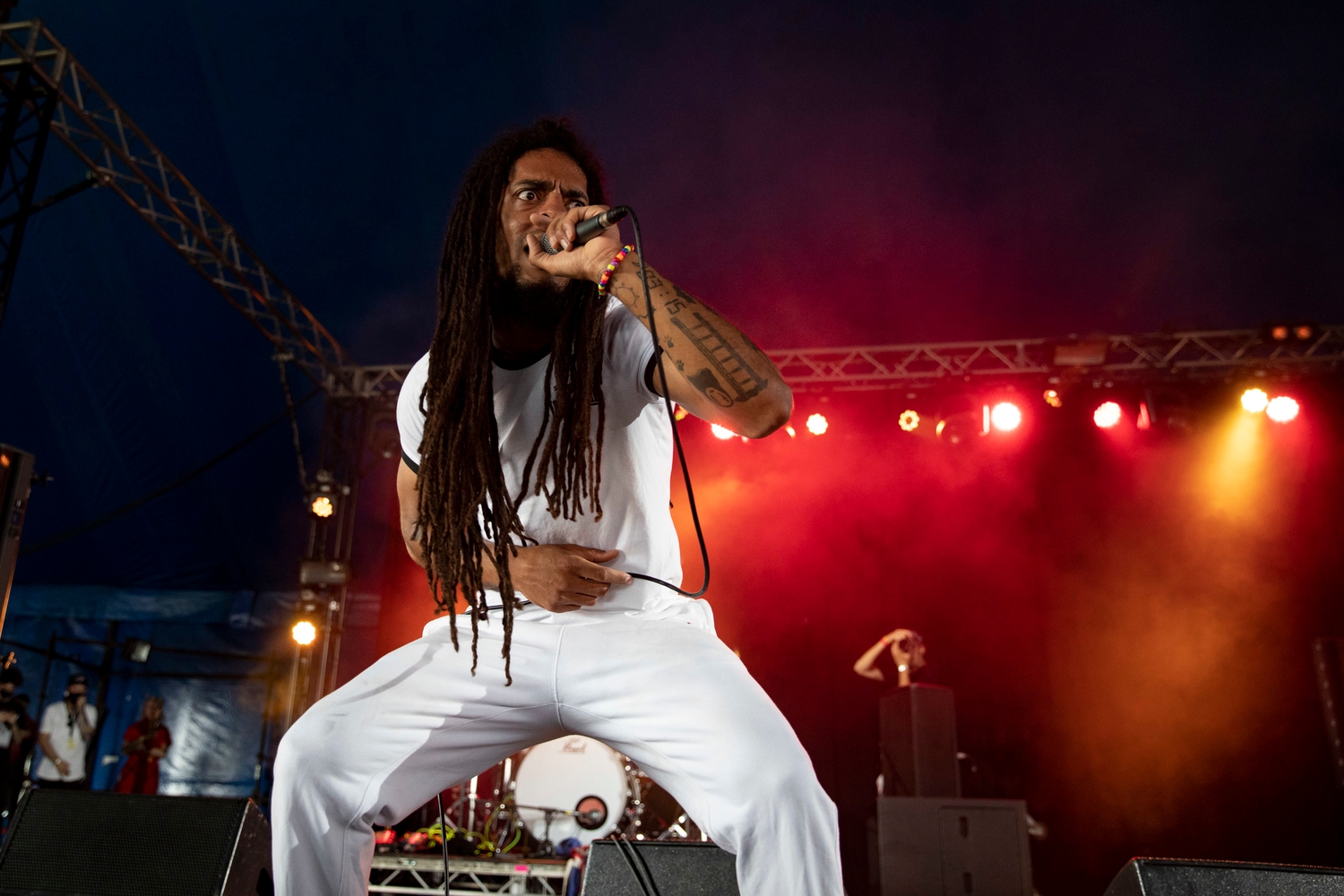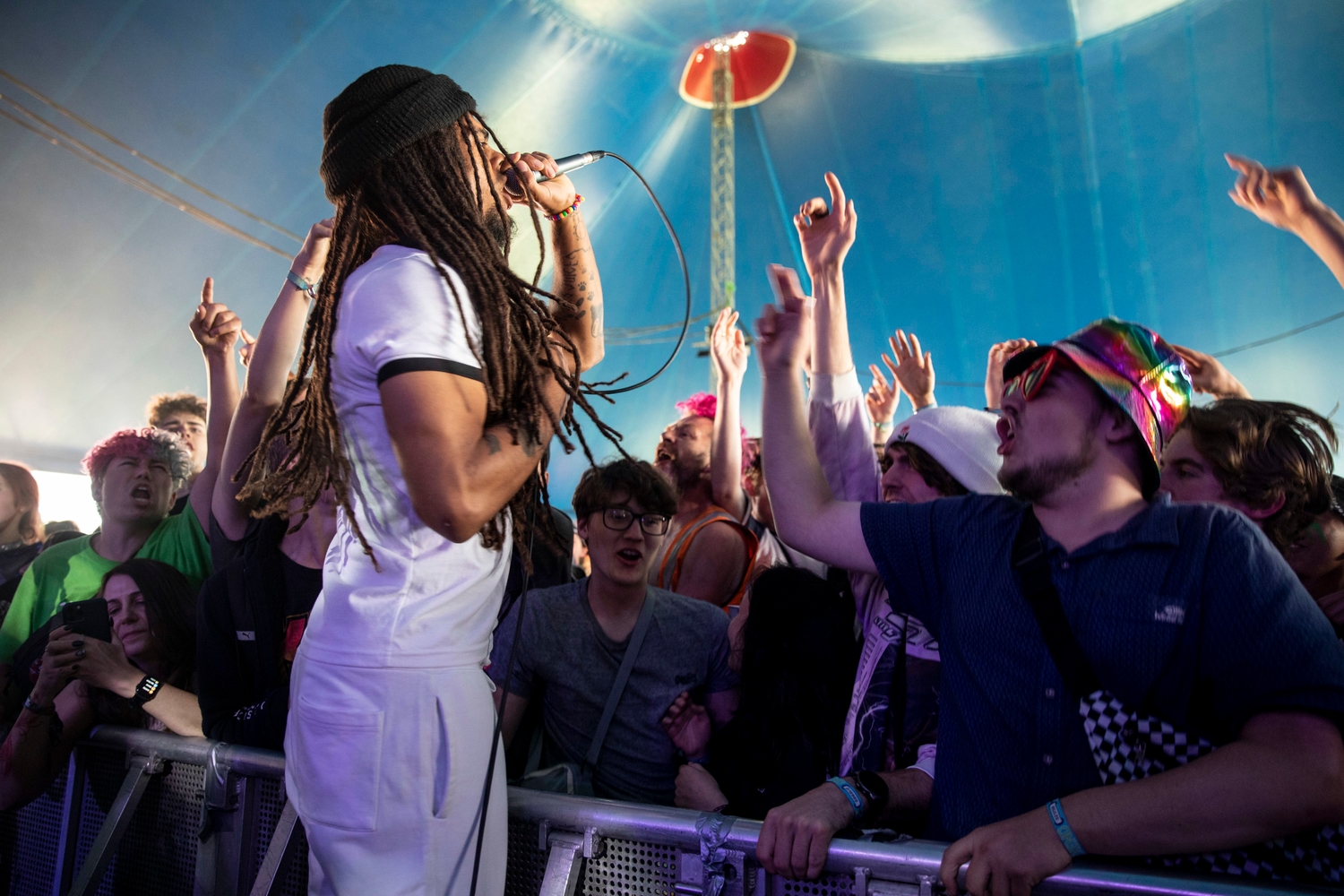 The BBC Introducing stage has stoked many a career, and watching sets there today is a spark of hope for the next class of music. Though the crowds are small, bands are greeted enthusiastically, and in the case of Master Peace, with every word belted out by the audience before the beat has even dropped. When told to "be so loud even Kid Laroi can hear it" (the star currently taking on Main Stage East), Master Peace's fans make a formidable amount of noise – as they do when the set is cut short during a new tune.

The ever-reliable Two Door Cinema Club take the sunset slot on Main Stage West, with their ever-festival-ready arsenal of tunes enthralling the waiting festivalgoers. Glitter has been smeared on faces, pints are firmly in hand, and as the opening notes of 'I Can Talk' and 'Undercover Martyn' flood the arena, this feels like exactly the Reading we know and love.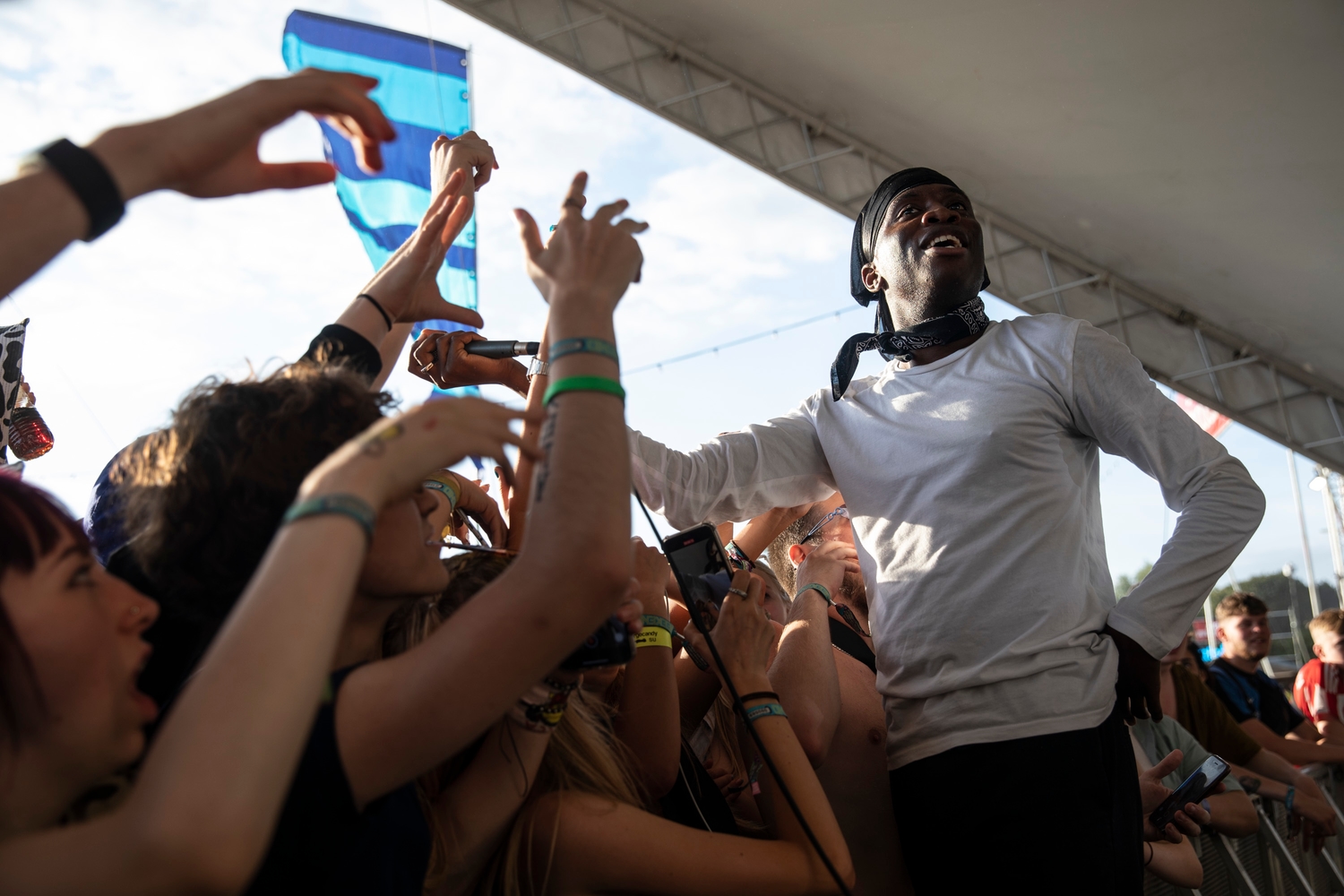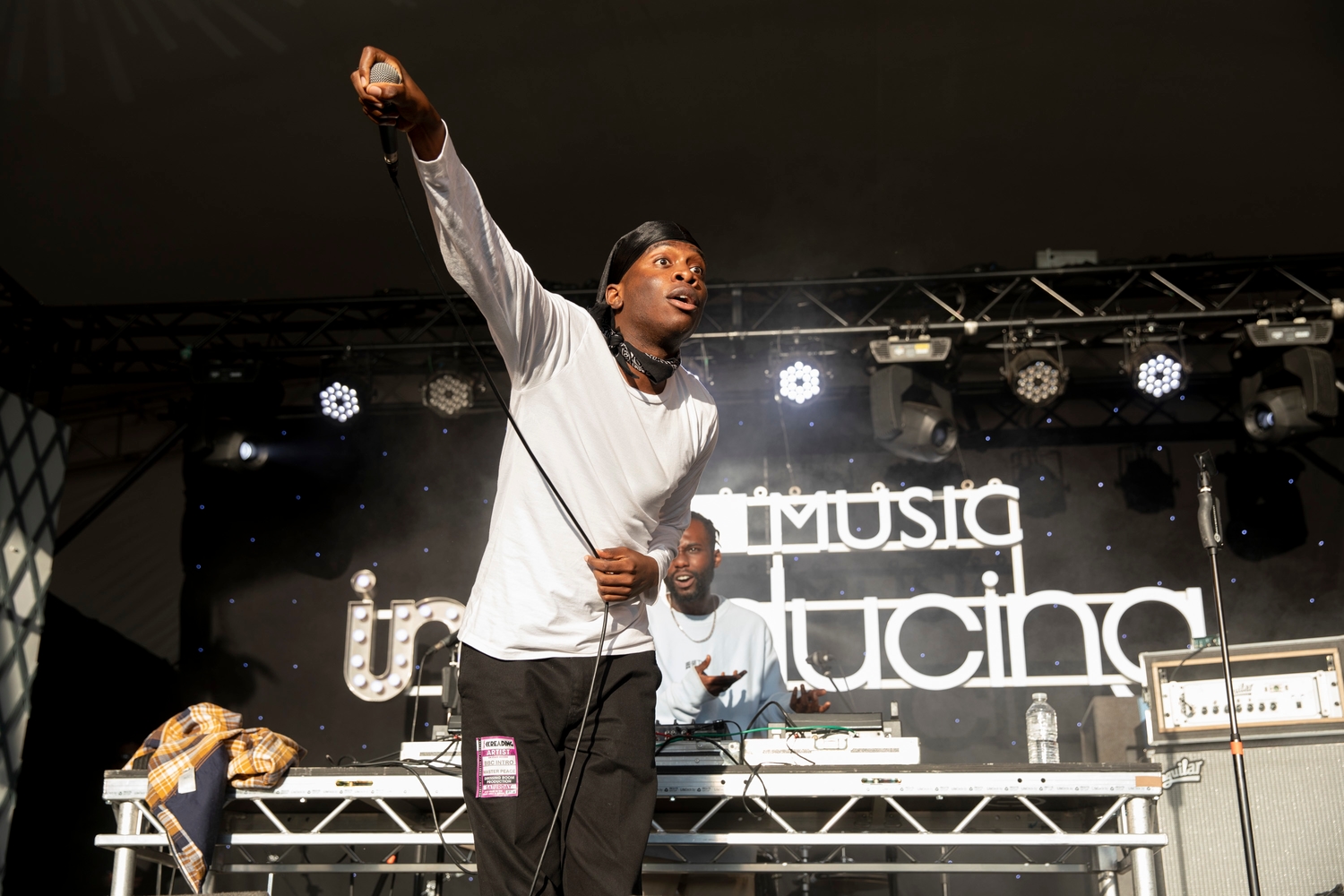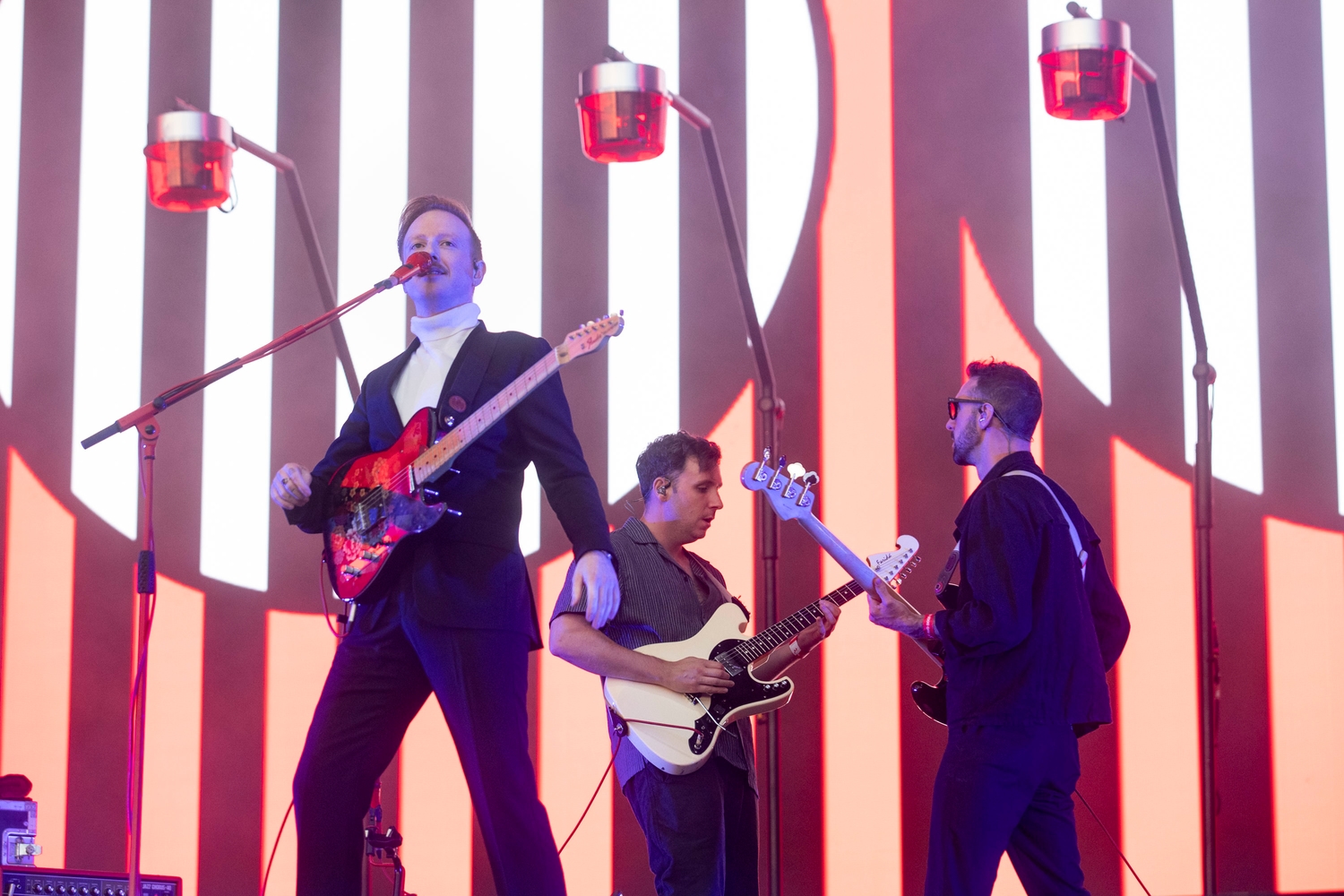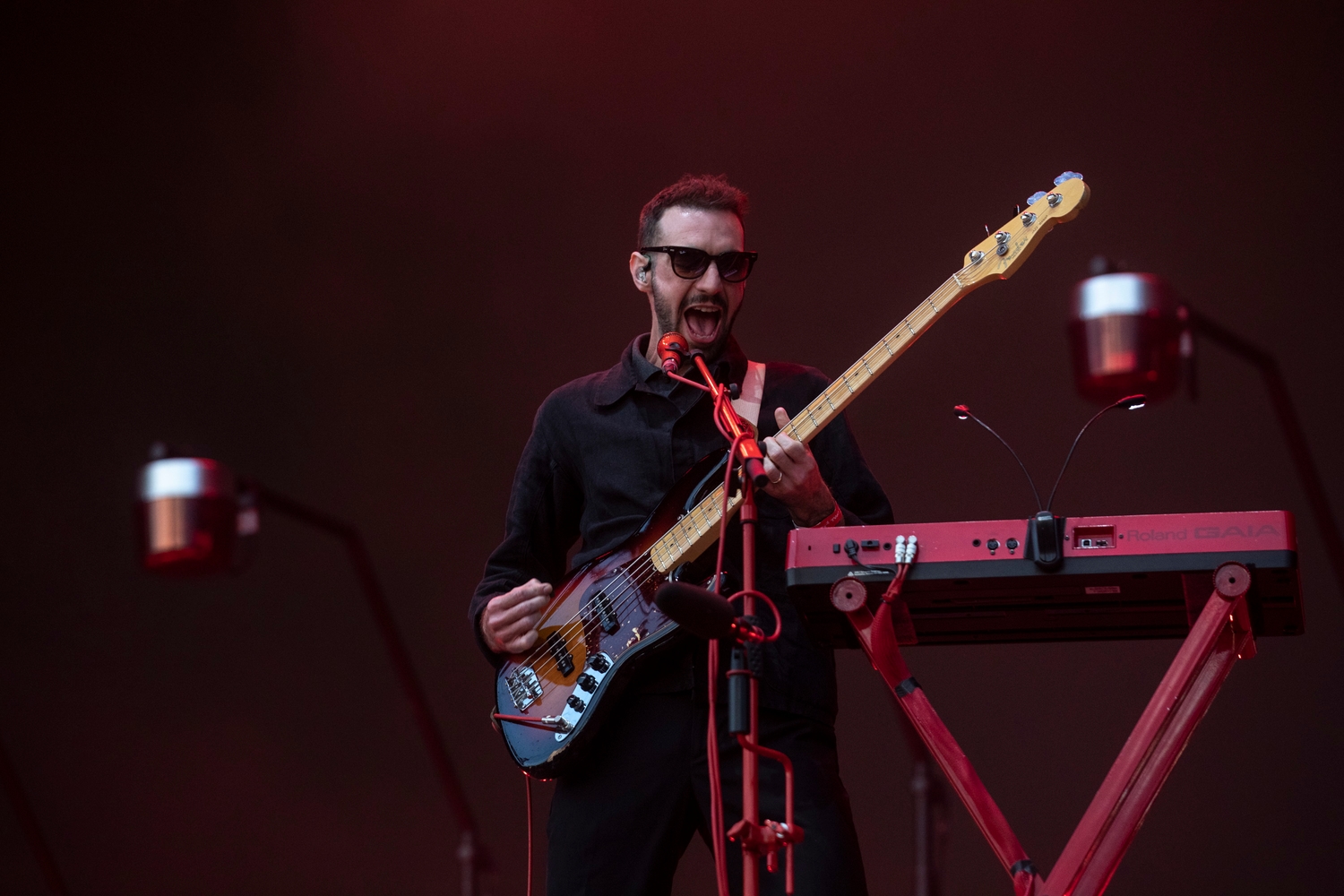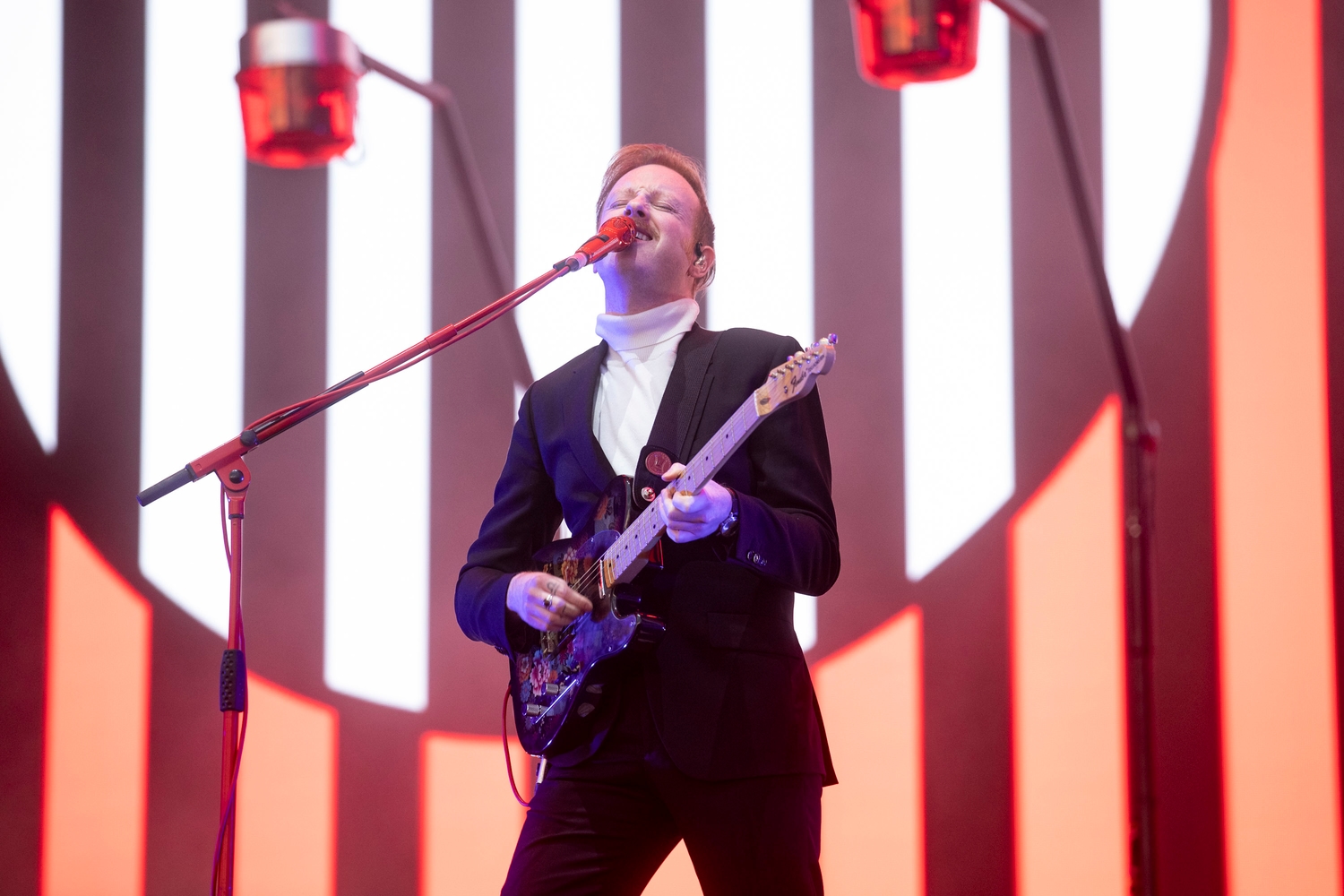 The rowdiest - and one of the biggest - crowd award (pending weekend certification), though, has to go to slowthai. After bursting the banks of the Radio 1 Stage in 2019, he's back, this time on Main Stage West, with a whole new album in tow to blow it up with. His hat could easily make him look like a cuddly bear (and he leans into this, joking about his lockdown 'dad bod') but it's instantly obvious that this is no teddy bear, those aren't ears, they're devil horns, and he's about to give a show that's downright beastly. He does not care one bit what people say, bawling out "Reading, how you gonna cancel ME?", defying critique and daring critics to challenge him all at once, but still teasing that same arrogance – say what you want, it doesn't matter. Cuts from the back catalogue and cuts from this year's 'TYRON' go down equally smoothly, with a spoonful of sugar in the form of slowthai's dark chatter in between songs - he knows he can get the crowd to say anything (even if it's unprintable), so he does. Fair play.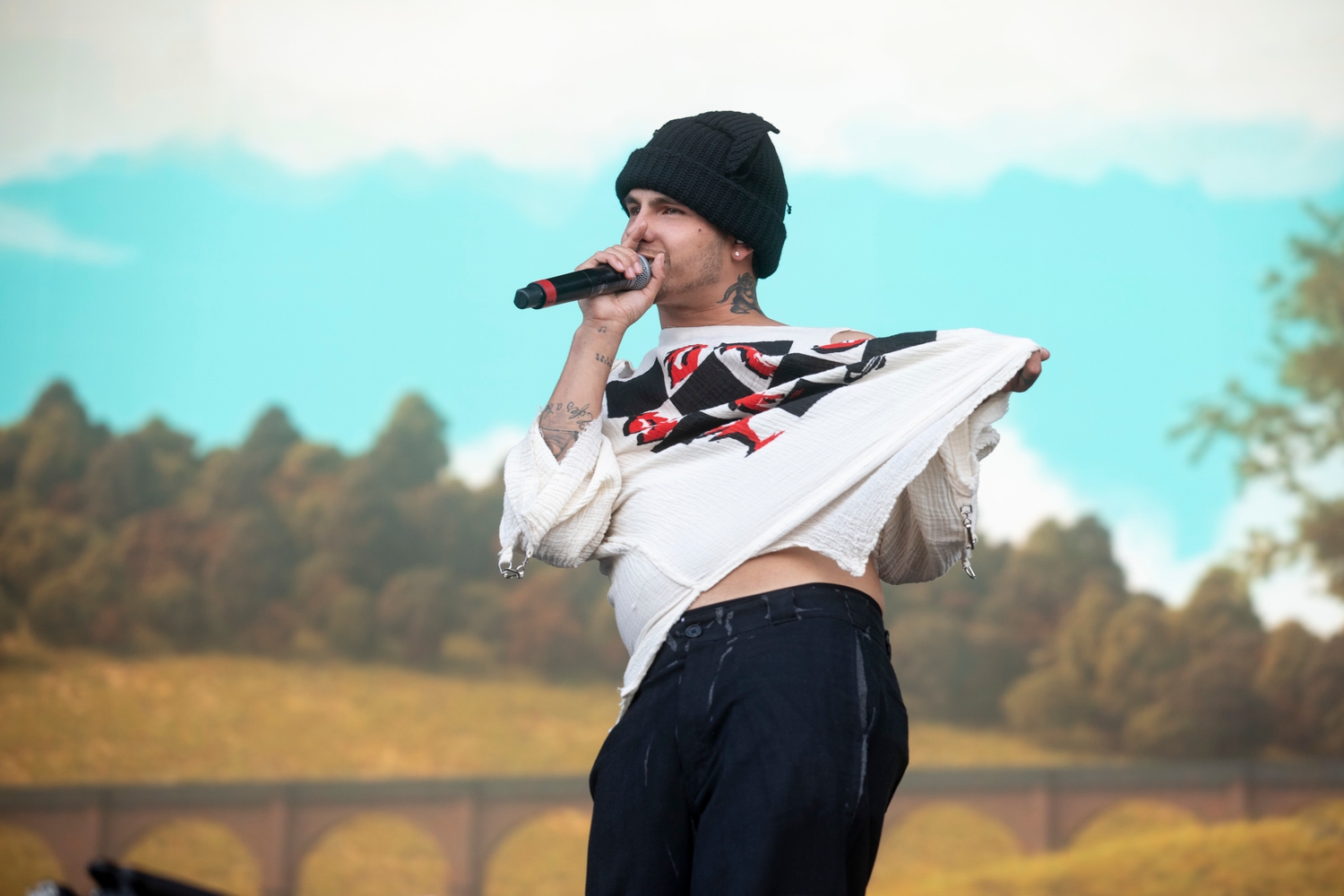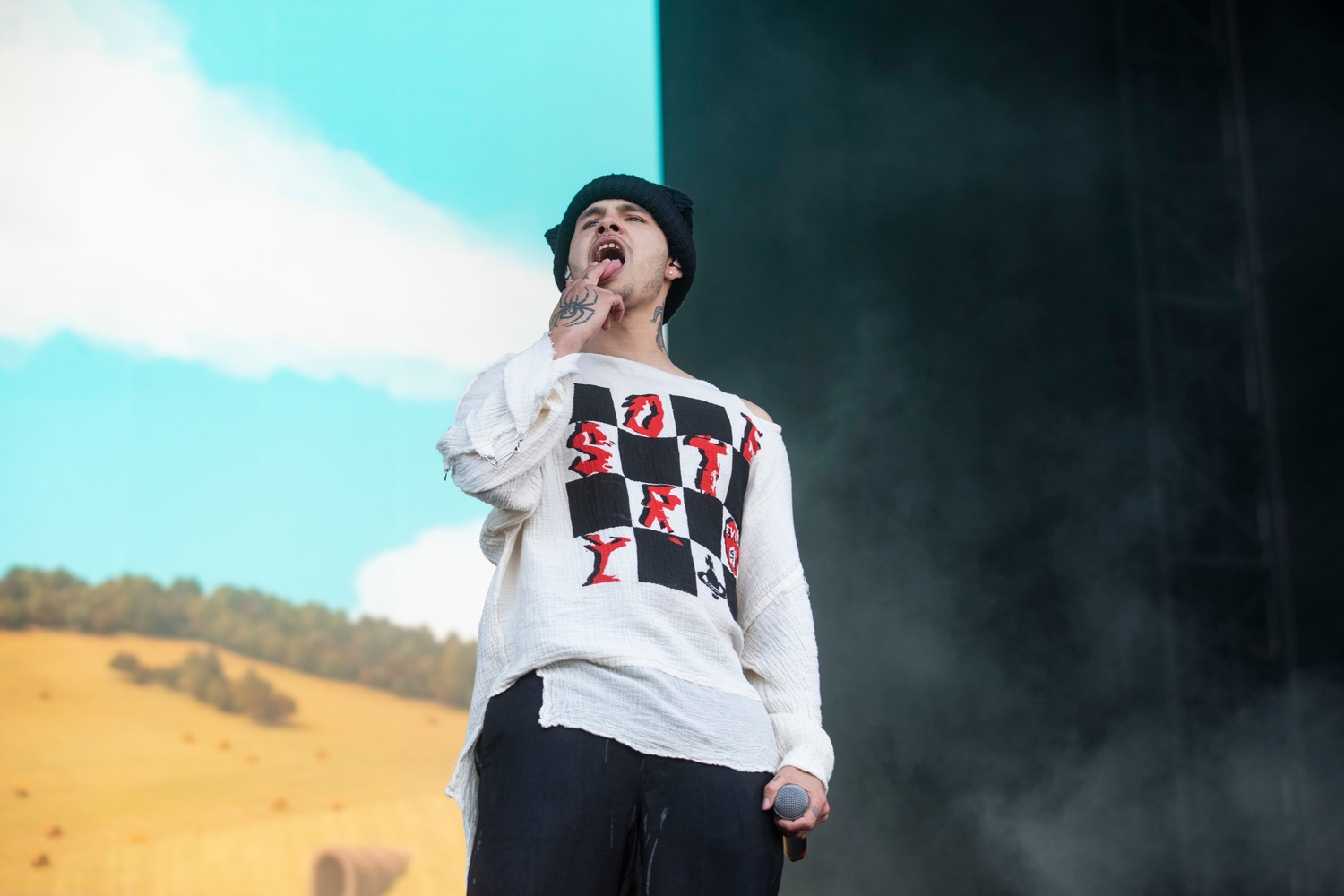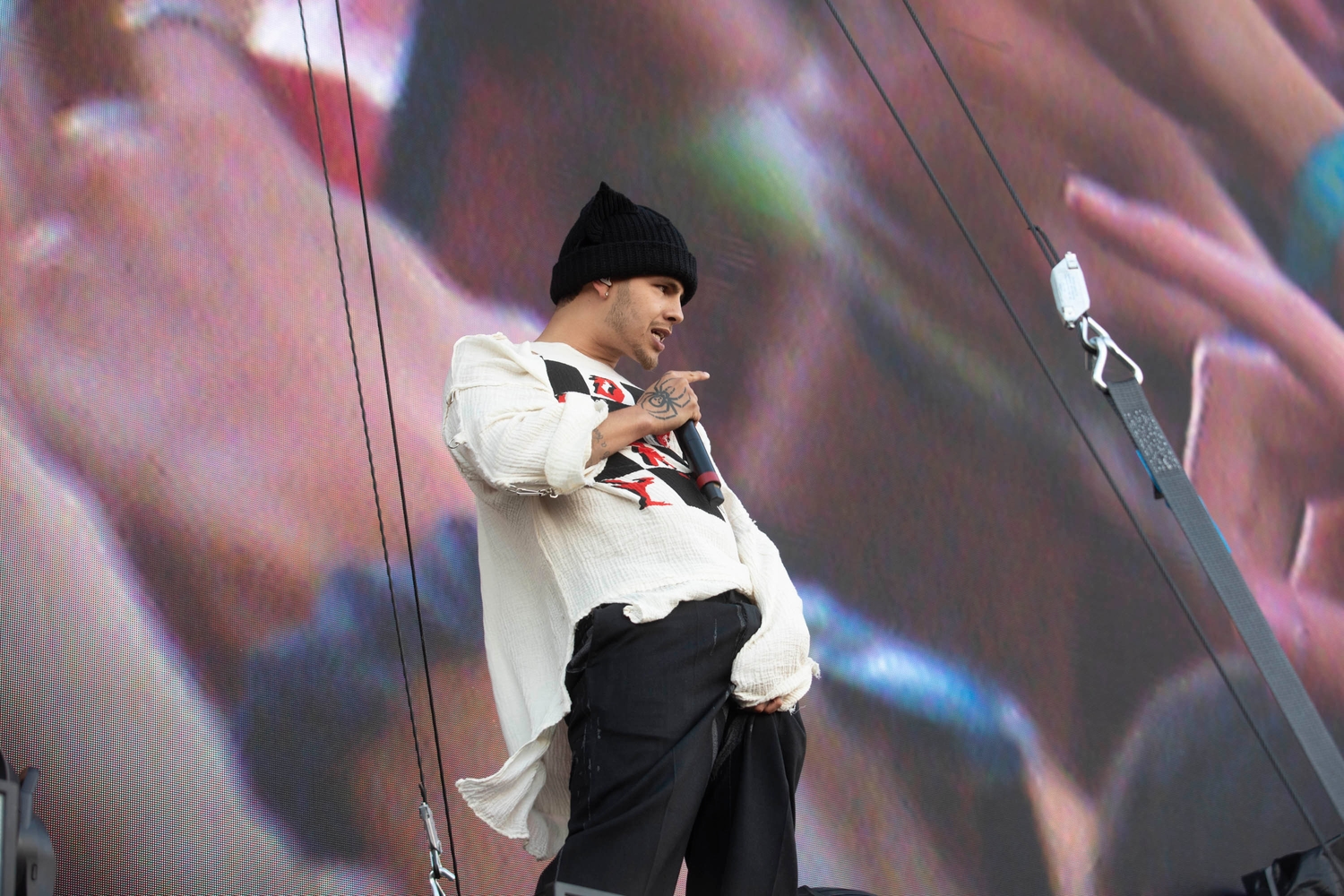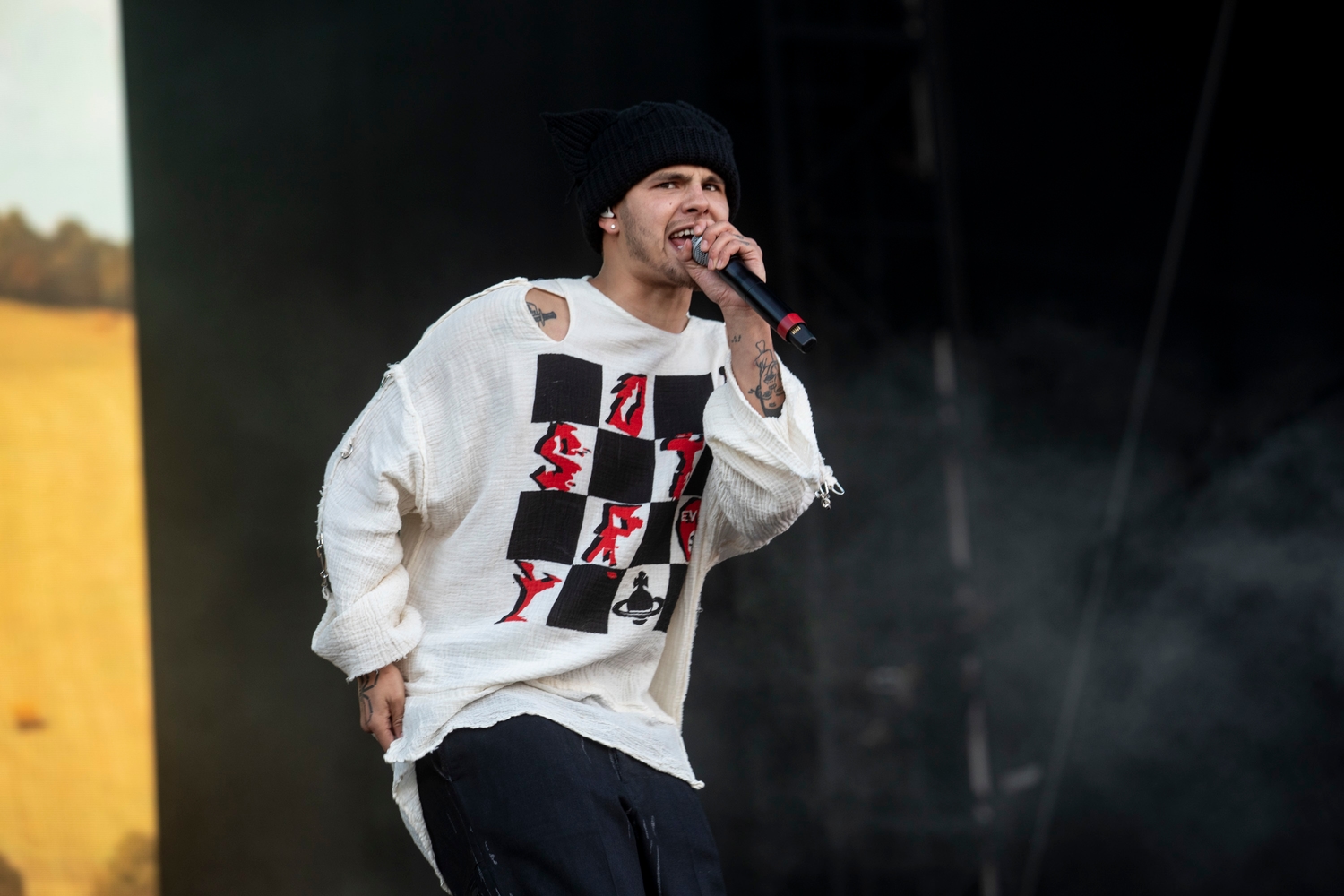 Read More
Popular right now
Featuring James Blake, Romy, Marika Hackman, yeule and more.