Introducing
Get To Know… Havelock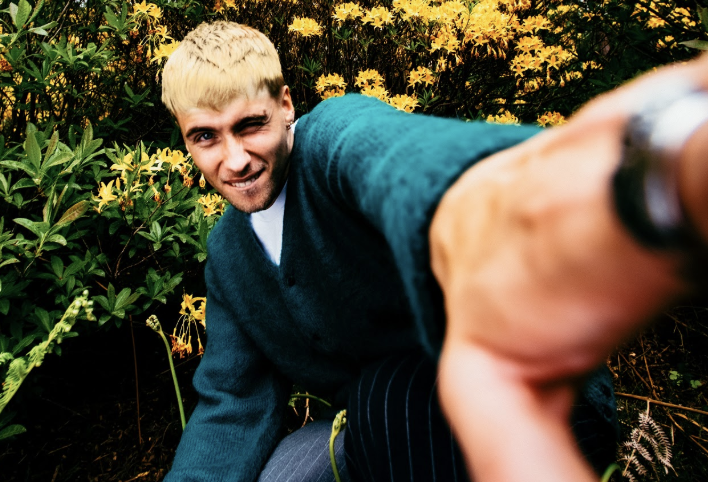 With new track 'Oh My Word' out now, meet the rising genre-spanning indie artist.
Hello and welcome to DIY's introducing feature, Get To Know… getting you a little bit closer to the buzziest new acts that have been catching our eye as of late, and working out what makes them tick.
Recently we've met grunge-pop four-piece Coach Party, dream-pop trio Drug Store Romeos, rising LA-based singer-songwriter Alaina Castillo, Americana-loving wunderkind Sammy Brue, and now we're introducing you to rising genre-spanning indie artist Havelock.
Releasing his debut EP 'TRY B4U BUY' earlier this year, he is now sharing brand new track 'Oh My Word', co-written with super collaborator Oscar Scheller, an upbeat new gem combining tongue-in-cheek lyricism with 90s-vibes.
"We wanted to embody that unparalleled feeling you get in the early stages of an intimate relationship," Havelock explains of the punchy new Jamie T-esque track. "We really wanted the track to communicate a sense of fun and we didn't want it to take itself too seriously as it came from a pretty ludicrous place."
We sent him over some qs to get to know him a lil' more.
Describe your music to us in the form of a Tinder bio.
Yeah I might play with your emotions, but I will always make you hit those high notes ;)
What's your earliest musical memory?
My dad had an old-school hi fi system in the house so I used to raid his poor selection of music and blast it out. It was a real mixed bag from 50 Cent to Stereophonics to Serbian Folk Music (he has an odd taste), but I used to spend hours sitting in front of it as a kid. Either that or it was watching MTV (I specifically remember Stardust - 'Music Sounds Better With You'). I remember thinking that the video was well trippy.
Who were some artists that inspired you when you were just starting out (and why)?
I was a massive odd future nerd when I was starting to write music. I loved how chaotic they were and how they broke the boundaries of what was expected of them. I also rinsed King Krule's album 'Six Feet Beneath The Moon', I loved his British patter and accent when he sang. It led me to embrace mine a lot more.

You're from Kent! What do you think of the music scene there at the moment?
There are some great hot spots in Kent like the Tunbridge Wells Forum and Hastings was just down the road from me. I know a lot of wicked musicians coming out of there at the moment but to be honest I haven't really spent much time in Kent in recent years. I found it pretty hard to get in touch with the live music scene when I was a teenager probably because I lived in the middle of nowhere and there wasn't much going on. But since I've moved to London (4 years ago) I've really began to feel part of a 'scene' I guess.
Are there any other artists breaking through at the same time that you take inspiration from?
I'm lucky enough to call some of my favourite up and coming artists my friends & collaborators. Dan Bartlett (Dan D'Lion), Oscar Scheller, Qhairo, Connie Constance - just to name a few. It's a pleasure to work with this lot as there's always such a great energy between us in the studio. We all share the same love for music but also our ambitions and tastes are often really well-matched too. A couple others that I don't know personally are LYAM, Teenage Priest, Chiiild, Jeshi. They're all on my heavy rotation.
Who would be your dream collaborator?
Pharell Williams. He's my favourite producer of all time.
Musically or otherwise, what are you most looking forward to this year?
Obviously releasing music (because I've got so much ready to go). I'm gassed to get on the road and start gigging again once this pandemic is over. "Otherwise", I can't wait to be able to socialise properly again - especially in the pub.
If people could take away one thing from your music, what would it be?
I don't want people to overthink my music. Granted sometimes I will write songs with serious subject-matter, but most of the time it's just me having a laugh with my collaborators. I don't want to stick with a specific idea that restricts me. There is no rule book when it comes to doing what I do. If it feels good, then it feels good.