Album Review
Emmy The Great - April / 月音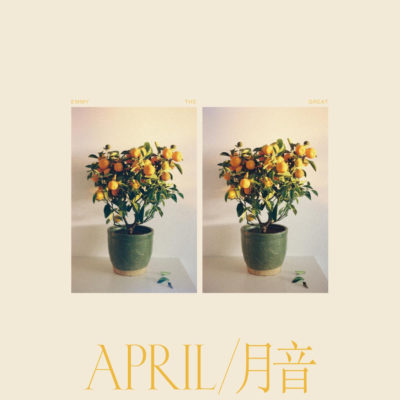 An intriguing new chapter that carves out a world you can dive into.
Label: Bella Union
Released: 9th October 2020
Recorded in a two-week burst in 2018 and stowed away while she took a year's maternity leave, 'April / 月音' is something of a time capsule marking Emmy The Great's travels to her birthplace of Hong Kong. These chronicles surface in an ethereal, dream-like fashion across the LP's 10 tracks illustrated with singing bowls, prayer bells and Buddhist percussion picked up on her way. The lyrics reverberate with the doe-eyed language often employed in folk tales - "you once told me about the moon, and the first men who walked on her… they were searching for a Chinese queen" - but often withhold some grip on reality making them all the more the more whimsical; "couple of salesmen trying to shift themselves from this dream". The jaunt of 'Dandelions / Liminal' is a welcome break amongst the lighter pace set by the tracks that surround it. Elsewhere, the strings that fade in and out of 'Okinawa: Ubud' are beautifully melancholic and the idiosyncratic instrumentation of closer 'Heart Sutra' signal an illuminated imagination at play. An intriguing new chapter from Emmy The Great that carves out a world you can dive into.

Get your copy of the latest issue
More like this