Neu Get To Know… Kings Elliot
Sharing a new video for 'Dancing Alone' today, meet the London-via-Switzerland songwriter.
Hello and welcome to DIY's introducing feature, Get To Know… getting you a little bit closer to the buzziest new acts that have been catching our eye as of late, and working out what makes them tick.
Recently we've met Sweden's newest pop talent LOVA, Irish songwriter Kynsy, post-punks LUMER, upcoming pop legend Raissa, and now we're introducing you to London-via-Switzerland songwriter Kings Elliot.
Sharing the accompanying video for gorge pop-noir track 'Dancing Alone' today, she explains, "Holding together any kind of relationship when you struggle with your mental health is immensely challenging – for you and the person involved. 'Dancing Alone' is me preparing someone for how hard it's going to be, and walking them through every step of 'the dance' they will have to learn in order to get through the darkest days."
A stunningly poignant song, we sent her over some qs to find out a lil' bit more about her.
Describe your music to us in the form of a Tinder bio.
Down to cry.
What's your earliest musical memory?
Probably going to pubs with my mum and singing karaoke when I was about 9 years old. I became obsessed with microphones and how they can just magically amplify you, no matter how small you feel.
Who were some artists that inspired you when you were just starting out (and why)?
I think finding artists like Lana Del Rey, Banks, and Lorde and being mesmerised by how sad some of the songs were, made me realise that maybe there could be a place for me and my music somewhere.
You're Swiss but now live in London! What do you think of the music scene in your area of the city at the moment?
London is literally one of the most versatile sounding cities in the world - people like me coming here from all over the world to pursue music is very inspiring. To think that there's probably all this new music currently bottled up in bedrooms, waiting to be recorded and come out and eventually, hopefully soon, play shows is very cool!
Are there any other artists breaking through at the same time that you take inspiration from?
So hard to think of myself as breaking through, but there's lots of new artists that I'm a big fan of. Luz, who is an incredible unsigned artist from Ireland, Ryann who is an amazing artist and also wrote Tate McRae's 'You Broke Me First'. I also love what Yeaow is doing. And, he's getting huge now, but a lot of people have said I remind them of a female Anson Seabra which got me to listen to a lot of his music and he's such an incredible, pure songwriter. It's weird though, when I'm writing songs I don't really listen to any current artists, I always seem to take inspiration from the 40s and 50s instead.
Who would be your dream collaborator?
I know this sounds a bit cheesy, but I've been lucky enough to find my dream collaborator early on. His name is Conway (Halfrhymes). The songwriting, production and mixing all happens between us two and it feels so special that way! That said, there are definitely people I've looked up to for a long time that I'd love to someday write with, like Emily Warren, or I love Finneas' creativity. I think my dream collaboration would be on an animated film soundtrack though.
Musically or otherwise, what are you most looking forward to this year?
Finally putting my favourite songs out there, finally (hopefully) meeting the people that have been listening to my music so far and of course seeing my family and my best friends again!!
If people could take away one thing from your music, what would it be?
I want people to see a beautiful side to sadness… cause there is something so comforting and healing in sad music. I want people to stop stigmatizing mental health issues and if there's any way I can play even the tiniest part in that, then my 'mission' feels accomplished. To anyone reading this going through it, there's absolutely nothing to be ashamed of and you can DM me anytime.

Get your copy of the latest issue
More like this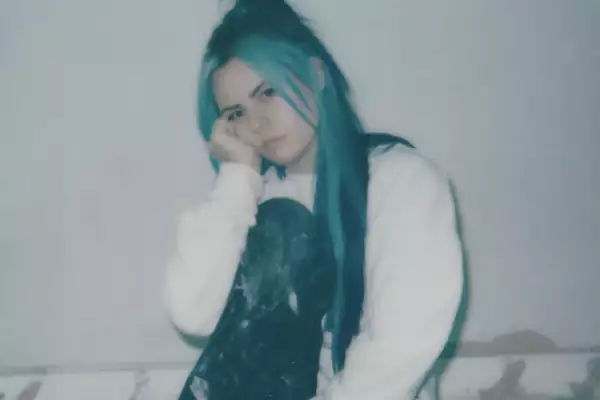 Sharing a new video for 'Dancing Alone' today, meet the London-via-Switzerland songwriter.