Album Review
Aerial East - Try Harder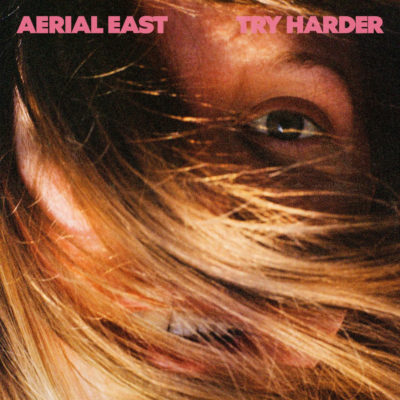 Though often an album of departures, it works to find new ground to walk upon.
Label: Partisan
Released: 12th February 2021
Stretching between Europe and the Southern states, a life defined by fleeting visits has left Aerial East feeling like a stranger in her own home. Being the daughter to a travelling military family, it shouldn't come as any surprise that after years of moving from one place to the next, prickly insecurities have compounded into a full-blown identity crisis that's left the singer-songwriter trying to consolidate her scattered roots and reconcile with the difficult memories of her youth. Spoken with soft sentiments of reassurance, delicate new album 'Try Harder' exists to sooth these vulnerabilities and dig out a space for where she truly belongs. Behind rich layers of chinking piano keys and dulcet strings, stories of cherished lovers and friendships flick through sepia snapshots of the places she once called home. The sprawling west Texas flatlands are projected in high definition through tender drips of nostalgia on 'Katherine' where fragmented remnants of a once-unbreakable bond between people still ebbs and flows within her mind. She laments the affection of a previous love affair on the grief-stricken, 'Angry Man'. As distant relationships begin to fade with time, so does her affiliation with the scenes where each had blossomed. Though often an album of departures, 'Try Harder' works to find new ground to walk upon.
More like this