It doesn't all make sense, but you sense that's the point.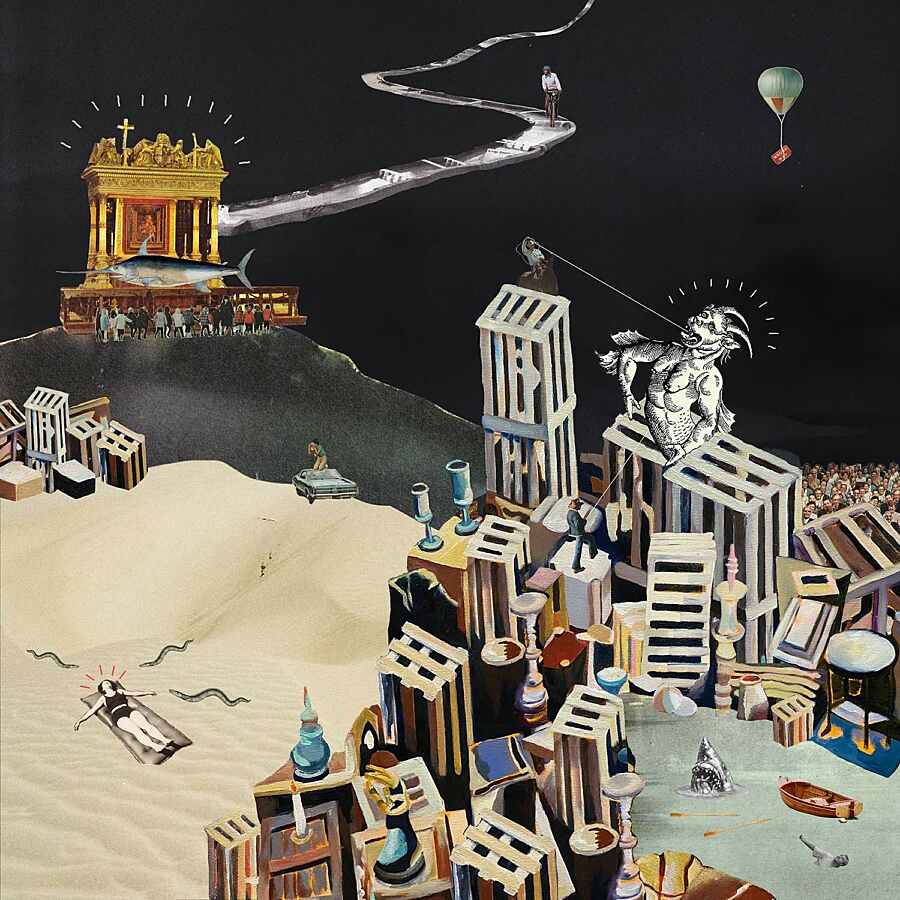 The second EP from Nottingham upstarts Do Nothing is the next move you'd hope for if last year's snappy debut 'Zero Dollar Bill' tickled your fancy. 'Glueland' is an ode to alienation, with as much itch in its bones as you'd expect from a project conceived, written, and recorded in lockdown, without rubbing it entirely in your face.
As ever Chris Bailey is a compelling narrator, a deft guide through the title track's intro which squelches like mud, and Kasper Sandstrom's hypnotising riff work."There's something weird going on out there, man," he drawls, before fulfilling his own observation with a quip about a baby eel swimming in a glass of water. Strap in folks, it only gets stranger.
On 'Uber Alles' the band experiment with dance beats to brilliantly stirring effect (god, remember dancing?) while the syncopated rhythms of 'Rolex' make it seem almost like the track is unfurling. All the while Bailey warbles about the many characters of 'Glueland'. There's "Screaming Blue Bill"; "the Marlboro man"; something about a swordfish. It doesn't all make sense, but you sense that's the point.
Then there's the eerie new sound this EP ushers in. Even on the slower moments of 'Zero Dollar Bill' (and the various singles that came before) the energy was unpredictable; the recorded songs weren't much different from their rough-around-the-edges on-stage counterparts. 'Glueland', not afforded the luxury of extensive road-testing, shows that Do Nothing are far from just a live act. 'Great White Way', an animated and funky closing cut that sees the band gel as a unit with punchy finesse, leaving you thirsty for more.
More like this