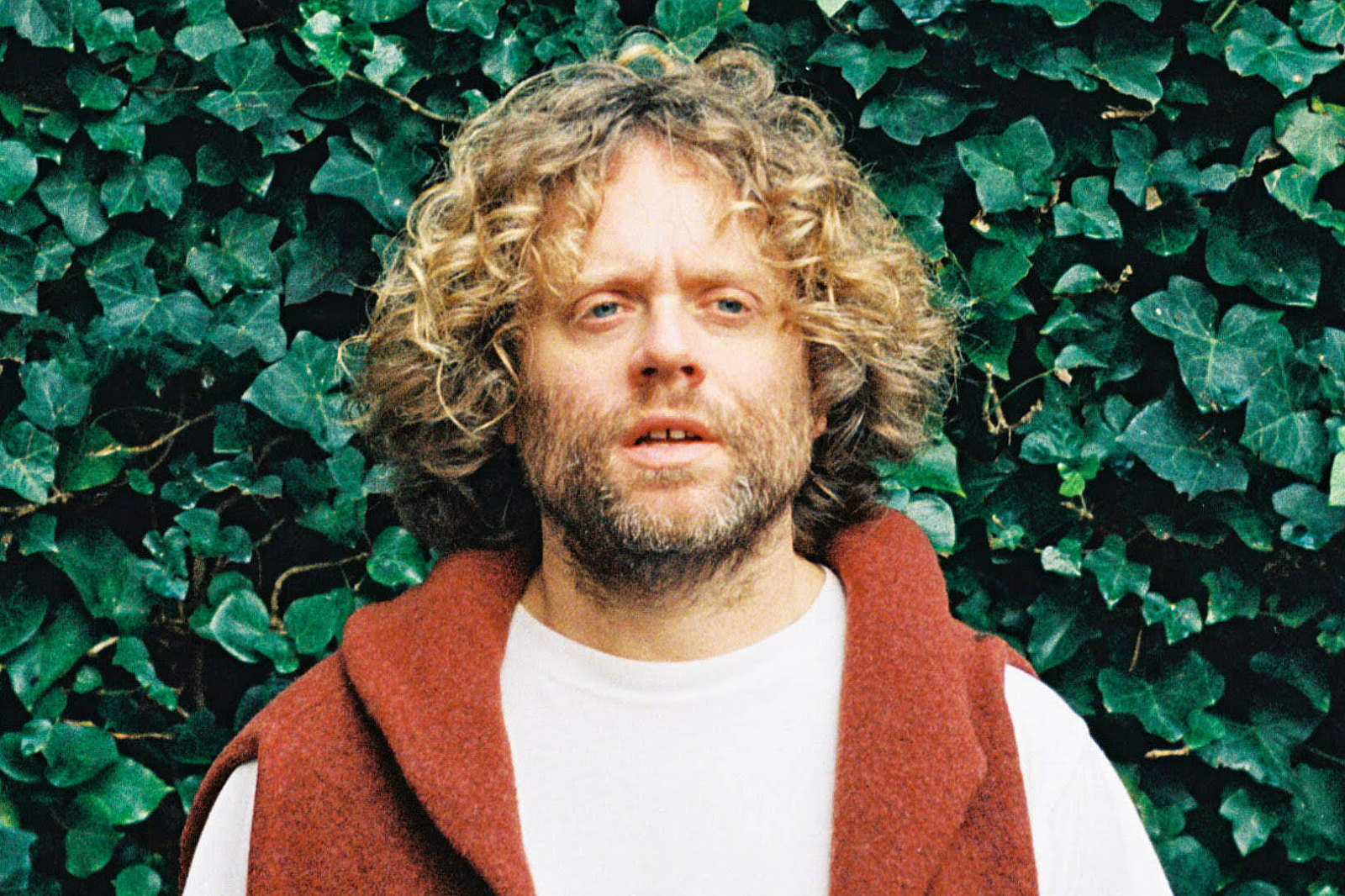 Photo: Félice Hofhuizen
Track By Track
Benny Sings takes us through new album 'Music'
The Dutch artist dives into his latest record.
Sharing his 8th (!!!) studio album today, Dutch artist Benny Sings' latest 'Music' is a shimmering record full of colourful pop gems, pulling influence from neo-soul and R&B, and perfect for soundtracking upcoming summer evenings.
But what goes on in the mind of someone whilst creating said pop gems?
Well we got Benny to give us a track by track run-through of 'Music' to find out just that…
Nobody's Fault
I wrote this song together with my keyboard player Adam Bar-Pereg. He came with the chords, and they immediately felt classic to me. He also helped with the melodies, just pushing that extra notes in there to make it work. The lyrics are based on a person being rejected, and not responding in an emotional and sad way, but keeping it rational: Hey, it's nobody's fault. Therein lies an extra sadness for me: For me it's sadder to see a person falling, and then saying, "I'm all right!", than someone lying on the ground and crying. The guitar solo in the end is done by Tom Misch. I'm a big fan of his music, so was very excited he wanted to do this.
Here It Comes
This is one of the few songs on this album I wrote all on my own. It was actually in the garbage folder, but my manager loved it, so I tried to finish it, and eventually I loved the result myself too. The sound is reminiscent of the old Benny Sings sound of 'Champagne People'. The lyrics are about me as a young boy, on the streets in Dordrecht with my skate crew, feeling life presenting itself, and feeling excited about it. A time full of hope and bravado. My dad used to call us "Little Giants".
Sunny Afternoon
PJ Morton contacted me in 2005, saying he was a fan. We kept in touch for many years, and then 13 years later, when he was touring, we finally got to meet when he was in Amsterdam. And we just immediately began making a track. Me, PJ and his drummer and bass player. We had the instrumental for a long time, but the chorus came to me much later, just playing around with the instrumental, and then the song was born. A song about a love interest taking off to another country, and the feelings that result from it.
Rolled Up
I loved Mac DeMarco's album 'This Old Dog'. I played that so much in my house. So I contacted him, if he wanted to write. Never thought he would, But he did! So we made this track in his studio when I was in LA. Pretty exciting for me, but also strangely familiar. I think we come from the same place in songwriting. Mac came up with the first lyric "Rolled up, tossed out"; he overheard someone talking about his cigarette. So the rest of the song came from that: a person feeling like that cigarette.
Lost Again
This song was written with Adam Bar-Pereg, my keyboard player. He wanted to make a track that had a rhythm that I hadn't used before. A little up tempo, to also have some more ammunition for the live shows. I love the song that came out. About a woman leaving you wanting and doubting. I think you hear my love for Phil Collins in this one as well. And I think it could be a killer end song of the live show. We'll see…
Break Away
Again, one of the few songs I wrote entirely by myself. It's a little darker than the rest of the album. A man contemplating his marriage, and his life, feeling he's got everything he ever wanted and still feels meaningless somehow. Haven't we all been there? Luckily these feelings never last :)
Kids
A song I started with Adam Bar-Pereg. I didn't really feel this song myself to begin with. But Adam and my manager kept pushing it. So we sent it to KYLE, and when we got his verse back, I knew I had to have this song on the album. The rest of the song wrote itself. A song about how we experienced love when we were young, and looking back on that.
Run Right Back
I've always loved using this reggae-like piano feel in songs. There was never a song like that, that made my albums though. But finally it did. Just loved that laidback happy feel. The chords are inspired by Steely Dan and peers. Alex Brettin [of Mild High Club] from Chicago wrote the second parts of the song, and that was exactly what the song needed. I love the Stevie Wonder feel on that part. And then Cautious Clay came with this crazy good sax solo, and that was the cherry on top.
Miracles
Started this song with my companion Adam Bar Pereg. He had those chords lying around for a long time already. So we recorded that, but it took some time for me to find that gospel hook. Then we got Emily King to join on the writing, and that gave the song so much. After that finishing the song was easy. Then we contacted Peter Cottontale to see if he was interested in having his gospel choir sing the chorus, and he was down. When we got those recordings back, we were very, very excited. So all in all, pretty proud of this song. It's a song about realistic love, not the fairytale love, but the real deal.
Music
This was the first song I wrote for this album. I was just looking for interesting chords and trying to find a simplicity in the vocals. There's always one song that gives you the feeling that you might be writing a new album, and this one was it for me. It was also heavily inspired by the NPR Tiny Desk sessions. I think that is a place where live music makes sense again. I think it's a very important place in today's music culture. Somehow, writing the verses, I saw myself standing in that office, singing to a handful of people in bright daylight.

Get your copy of the latest issue