Album Review
The Goon Sax - Mirror II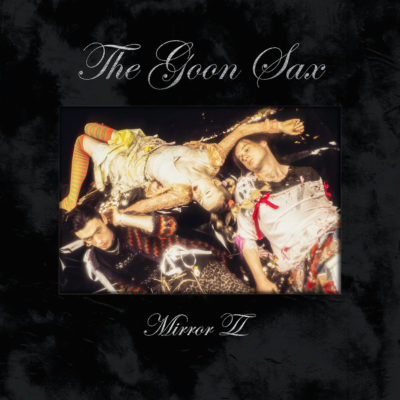 A sense of an increasingly assured outfit emerges.
Label: Matador
Released: 9th July 2021
The third record from The Goon Sax recommits to the post-punk hinterland for which they've become known since arriving with their first single back in 2015. Recorded in Bristol by Portishead's Geoff Barrow alongside producer John Parish, 'Mirror II' sees the Australian trio amp up the weariness of their first two albums - balancing disaffection, at times, with softer new wave textures. A smoother baritone quality emerges from frontman Louis Forster, vocal gymnastics that reflect, on the surface at least, a versatility that's carried to a greater extent than before. Leading with 'In the Stone', The Goon Sax lay their reverb-rich cards down, a similar melancholia that haunts 'Psychic', a perfect marriage of synth and strings recalling The Chameleons' bittersweet unearthly drone. A sense of an increasingly assured outfit emerges, shifting tempo with offbeat irregularity, their earlier inclination towards indie-leaning jangle-pop falling by the wayside, substituted with a definition that sets the band on an ever more consistent path.

Get your copy of the latest issue
More like this