Album Review
Tommy Genesis - goldilocks x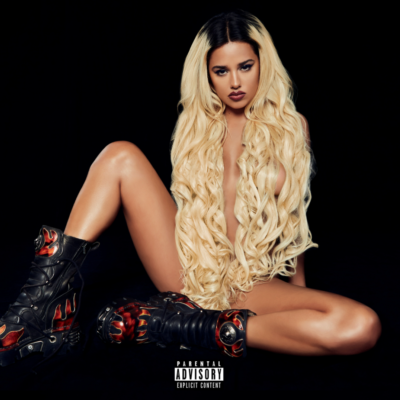 A little weird, a little dark, and it's just right.
Label: Downtown
Released: 10th September 2021
Hot girl summer is not over yet: Tommy Genesis makes sure of it with 'goldilocks x'. Dancefloor-ready, Tommy delivers her first full-length since 2018's self-titled record in style. The collection is self-assured and totally saturated with what Tommy is about, despite being some of her most varied so far. From hypnotic house-pop ('a woman is a god') to rapid-fire rap that positively bubbles ('wet') to reflective punk-pop (cropping up as the album takes a moody turn towards the end, on the likes of 'fuck u u can't make me cry' and 'hurricane'), she tries it all on. The buzz of 'goldilocks x' comes from the fault-lines between genres that she isn't afraid of diving into. 'manifesto' is as forceful a mission statement as its name suggests, soaked in attitude, one of the most deliciously, rightfully arrogant moments on the record. Tommy's aware of her strengths, and she's not afraid to brandish them: 'goldilocks x' is a little weird, a little dark, and it's just right.
More like this