Album Review
Ray BLK - Access Denied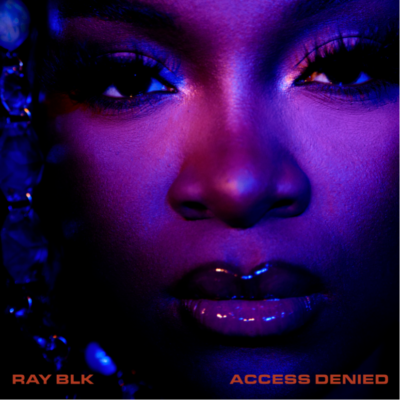 It has proven itself every bit worth the wait.
Label: Island
Released: 17th September 2021
That it's been some wait for Ray BLK to release a debut album is some understatement: the Nigerian-born South Londoner came top of the BBC's annual buzz rankings in early 2017, ahead of the likes of Dave, Anderson .Paak, and Jorja Smith, and it's nearly five years later that she follows up with 'Access Denied'. The record is a snapshot of an artist brimming with confidence, an album jam-packed with bops. Top of the pile is impossibly infectious closer 'Over You' with its earworm of a chorus, though the joyously bold 'Go-Go Girl', with its buoyant refrain of "Sexy and independent / Don't matter if they offended" doesn't fall far behind. Giggs makes a star turn on the bouncy 'Games', while interlude 'Lauren's Skit' - a to-the-point voicemail message - builds on the singer's lyrical wit and matter-of-fact nature. Multi-faceted in both personality and musical style, 'Access Denied' has proven itself every bit worth the wait.

Get your copy of the latest issue
More like this