Live Review
Charli XCX, Lafayette, London
24th October 2021
'how i'm feeling now' gets its sweaty and sublime IRL outing.
Normally Sunday evenings would be spent sleeping off the hangover from the two nights before, or seeing what deals Deliveroo can tempt you with, but last night a lucky 600 people got their dancing shoes on and headed out into the cold night for something entirely different.
Descending on London's Lafayette, fans with the quickest ticket-buying reactions snatched up a ticket for the last of Charli XCX's three special 'how i'm feeling now' shows - following previous performances in LA and NYC - and Charli's UK show was the big post-lockdown sweat fest we've all been craving.
Released in May last year, 'how I'm feeling now' quickly became an escapist lockdown soundtrack for many, finding the singer comprising all the feelings of being locked inside your house for the foreseeable future into her characteristically explosive experimental-pop bangers.
Now, a year and a half later, the songs finally find their rightful place, celebrated in a tiny venue full of screaming fans - and PC Music royalty - belting back every word.
Smashing through the album's 11 tracks, Charli's energy is intoxicating. Emerging looking like a futuristic widow in a long black fluffy-hemmed nightgown, a shirt flipping GAP's logo to GAY and Matrix-esque attire, she leaps across the stage, commanding mosh pits for bangers like 'pink diamond' and 'anthems', as she continually riles the crowd up with "Where you at? Fuck it up! Fuck it up! Fuck it up!"
Dedicating 'party 4 u' to her fans, the song quickly becomes a sing-a-long session. Likewise with 'forever', as the crowd laps up the lighter moments between the bangers, but before breaths can be fully caught, she's once again turning the energy up to 11. And by the time she signs the night off with fan-fave 'Vroom Vroom' and latest single 'Good Ones', encouraging everyone to get on someone's shoulders, sweaty smiles and lost voices are all around.
A triumphant and celebratory evening, with Charli even taking some time to emotionally thank the crowd for the last year, there's no denying that - as much as she can create a stunning record when life has shut down - Charli excels when she's back on stage head-banging and doing her thing in front of her adoring angels.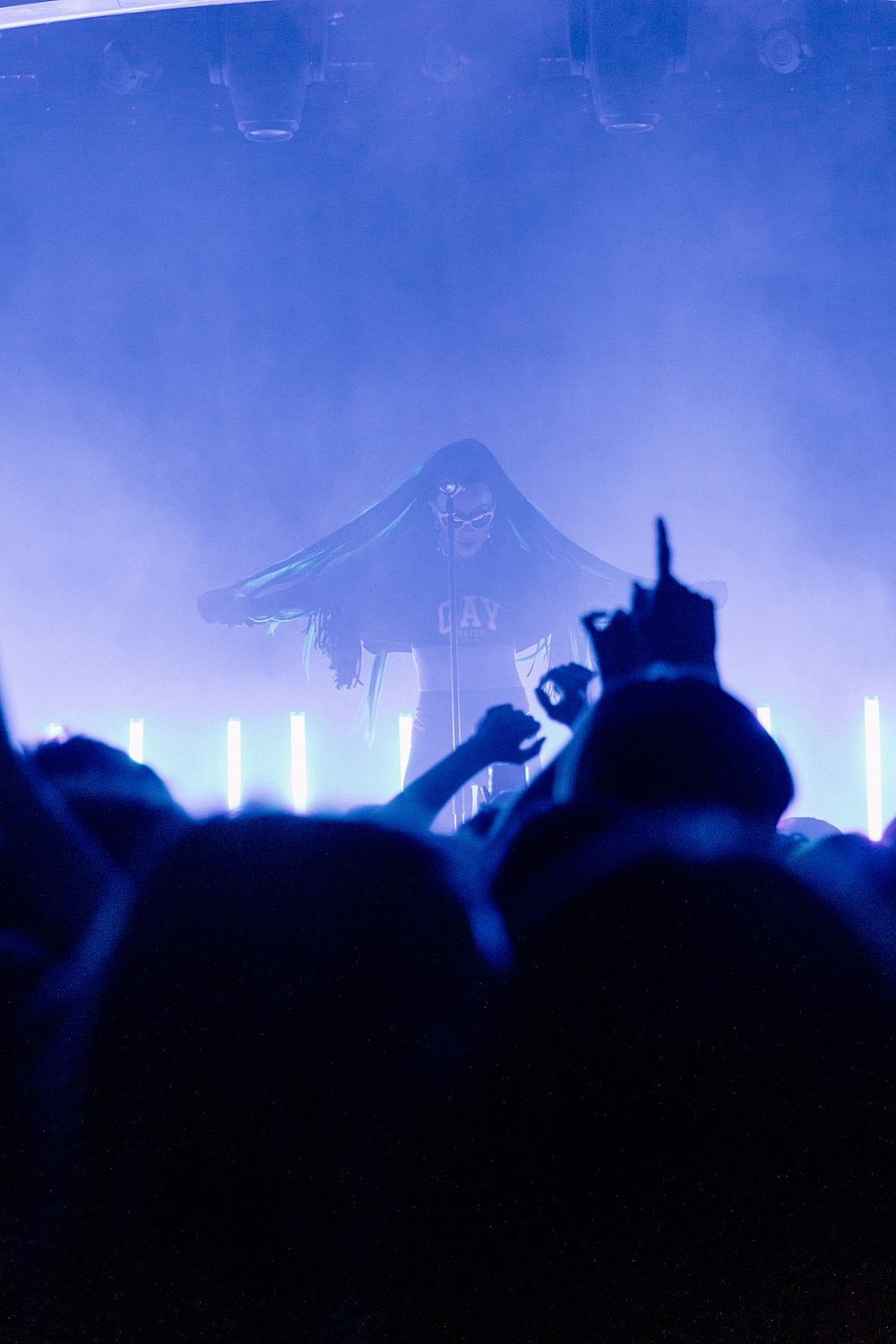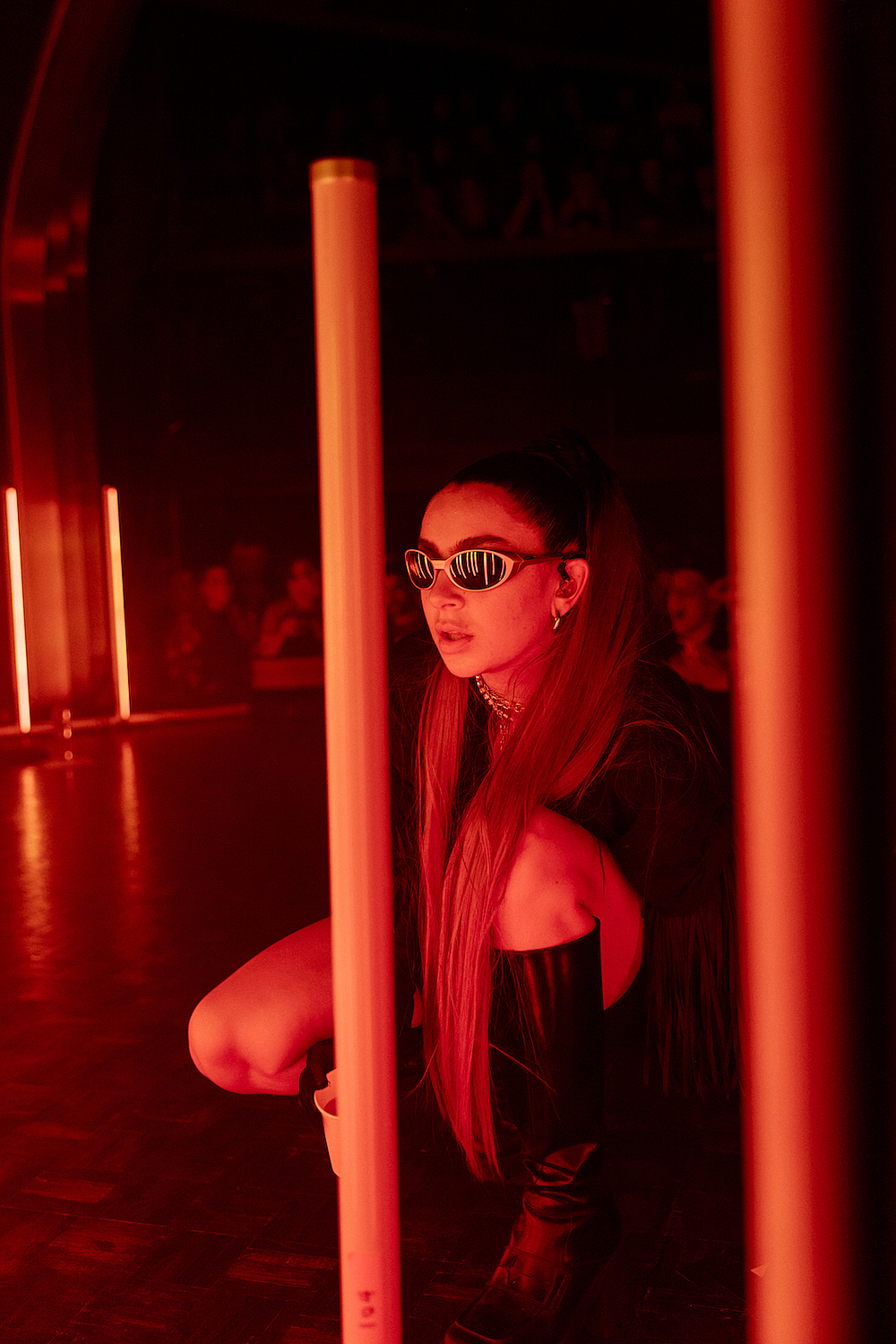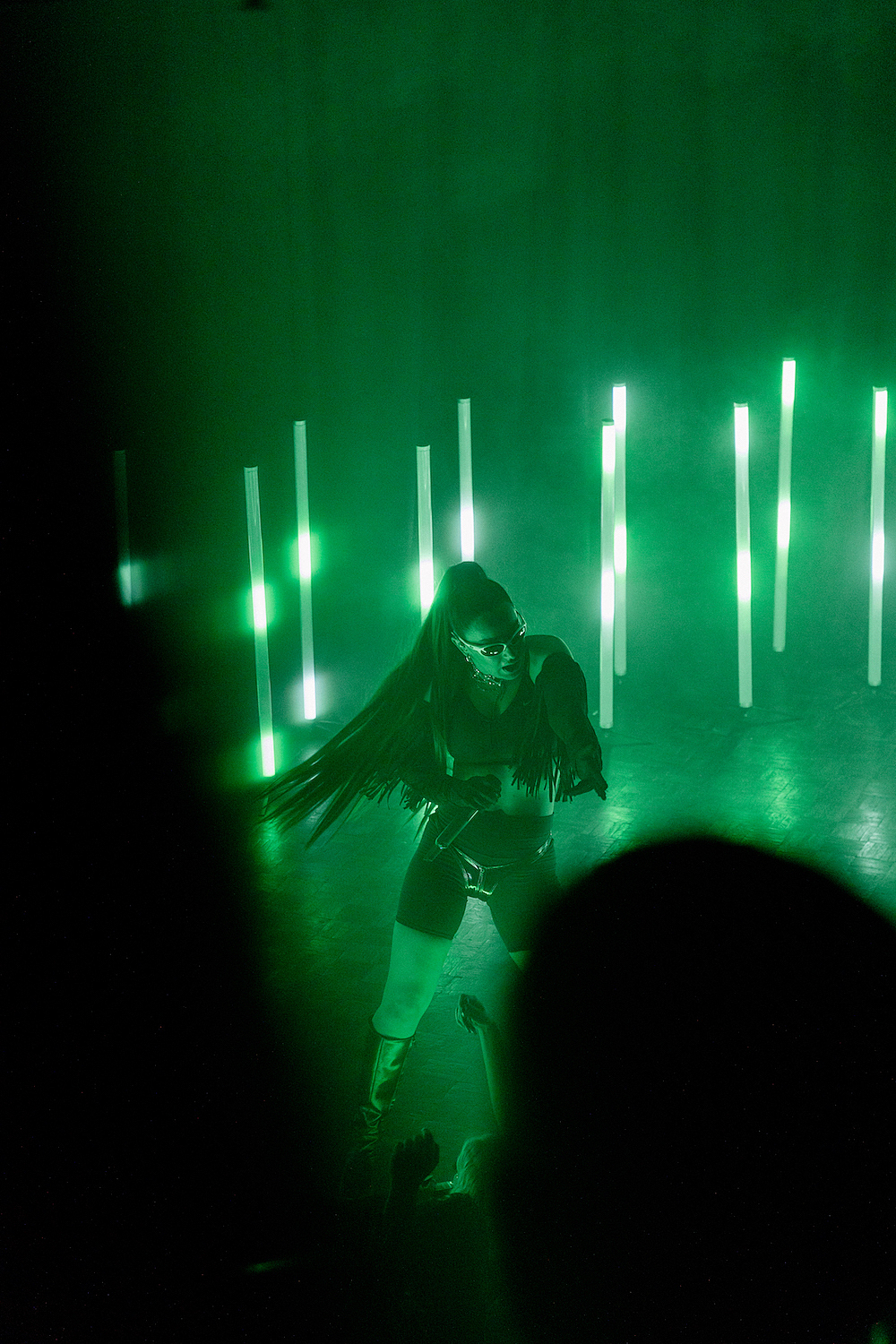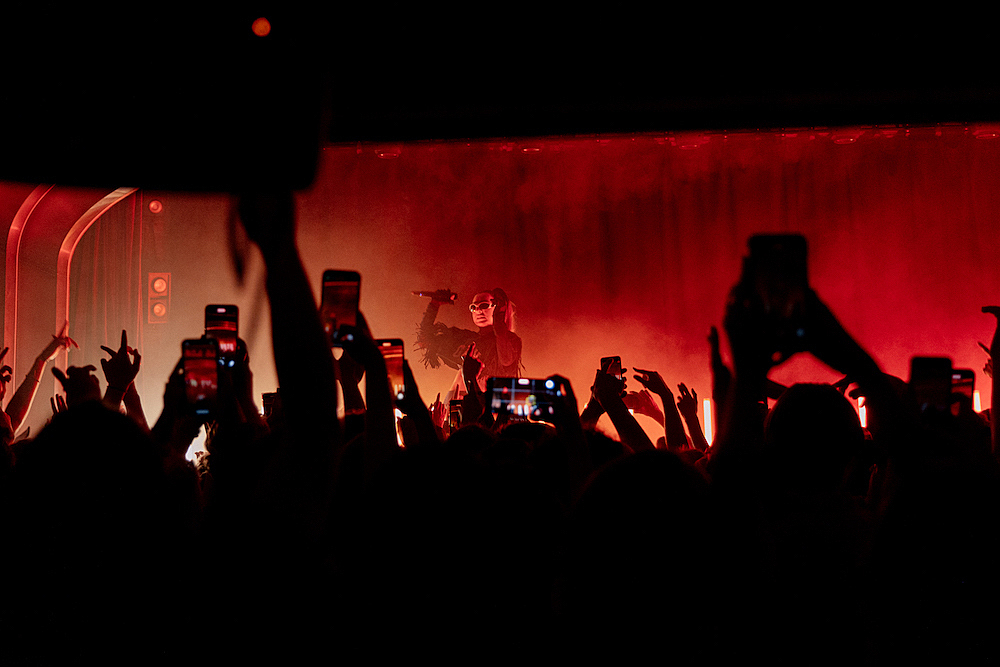 Get your copy of the latest issue