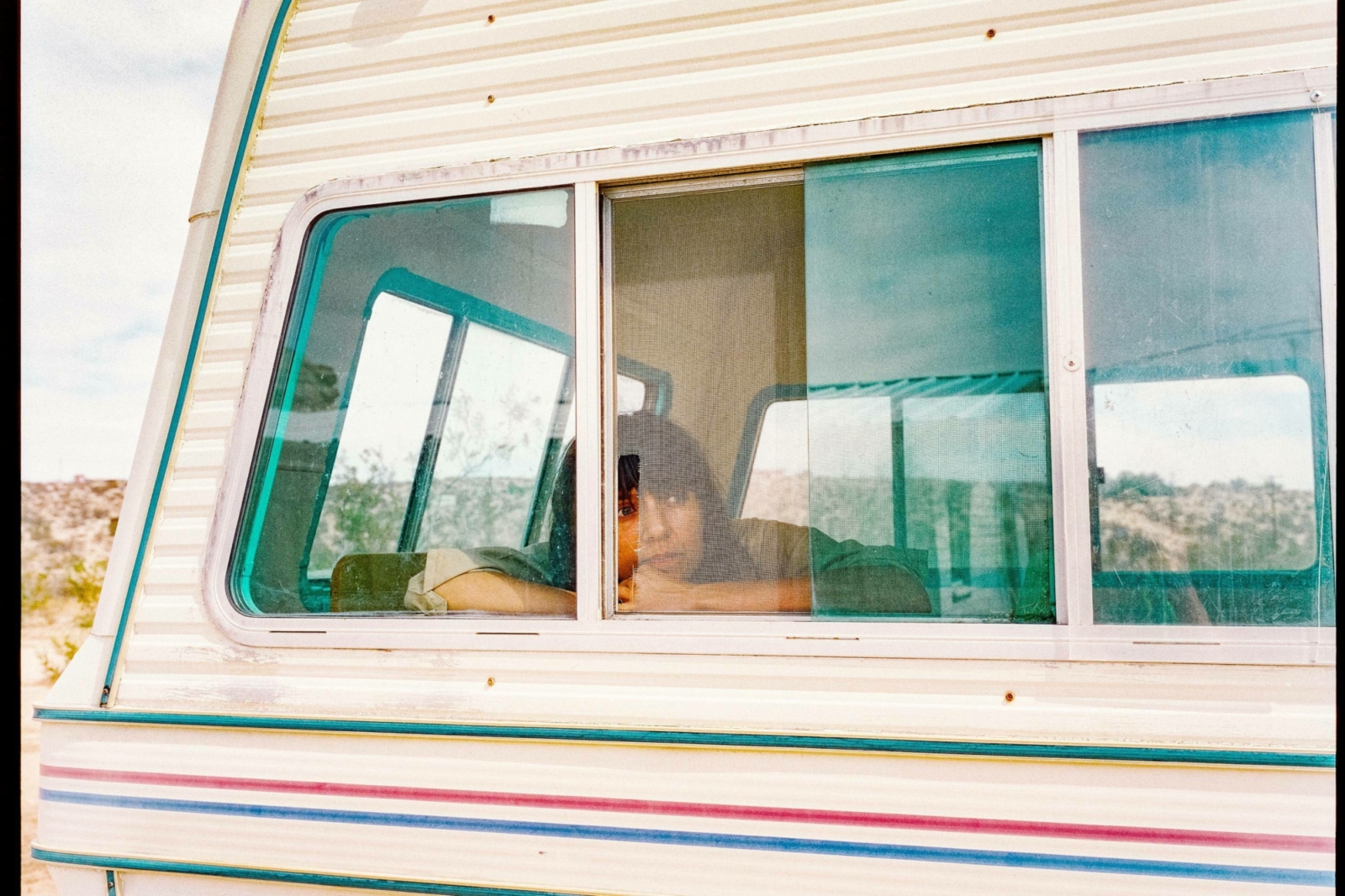 Steady As She Goes: Courtney Barnett
A slower pace and more than a little self-reflection paved the way for 'Things Take Time, Take Time': a third album that finds Courtney Barnett shedding the cynicism and making room for joy.
Extending 2km north of Melbourne city centre, Brunswick Street's bustling stretch of second-hand shops and boutiques, venues and restaurants has long been a hub for the music community. Head a little further north and hang a left - past Route 46, but before you reach the manicured greenery of Edinburgh Gardens - and you'll find Rae Street.
A little more laid-back than Brunswick Street, its quaint Victorian cottages are increasingly inhabited by young families, and interspersed with an ever-growing selection of cute coffee shops and delis. Courtney Barnett was locked down here for the majority of 2020, subletting an apartment from a friend, and found herself quickly assimilating into the neighbourhood's leisurely pace of life.
"I'd wake early, get a coffee and sit in the window, maybe reading a book or writing a little bit," the Sydney-born singer-songwriter recalls, speaking over the phone from Joshua Tree, California. "I took up meditating. Sometimes I could meet my best friend, and we'd go for a walk together around the neighbourhood. Another friend gave me this little portable watercolour set, so I'd start playing around with that, or working on some writing stuff."
Courtney immortalises her tenure on 'Rae Street', an amiable, alt-rock amble that she first shared back in July as the lead single from her third solo album, 'Things Take Time, Take Time'. Playing to her strengths as a perennial people-watcher, the song stitches together a series of vivid vignettes from local life - from interactions between dog walkers and the activities of DIY enthusiasts to the irate parents scolding their wayward offspring - and culminates in a chorus with the irony-laden refrain, "Time is money, and money is no man's friend."
For all the anxiety underscoring the period today, looking back, Courtney largely feels thankful. "I mean, the whole thing was quite a lesson in patience, which is kind of where the album title comes from," she laughs, conceding, "[that] it was probably incredibly important to have that kind of reflection time."
Certainly, opportunities to pause have been few and far between in the decade since her debut EP, 'I've Got a Friend Called Emily Ferris'. Courtney had become adept at managing a borderline-unmanageable workload, writing and promoting two solo albums - plus a collaborative collection with Kurt Vile - in quick succession, and undertaking gruelling tours that kept her from home for months at a time. As they say, it all worked brilliantly until suddenly it didn't.
Part way through the punishing live schedule for her last LP, 2018's 'Tell Me How You Really Feel', she hit a wall. You could argue the clues were already there in that record, which saw her airing long-held anxieties on songs like 'Crippling Self-Doubt And A General Lack of Confidence', and vividly evoking feelings of frustration and claustrophobia. Discussing the period in a Vice feature earlier this year, however, Courtney recalled feeling "down on myself and exhausted", going on to clarify: "Not exhausted of touring or music, but just of life." A hard reset was required, even if nobody could have anticipated the circumstances in which she'd finally be forced to take a break.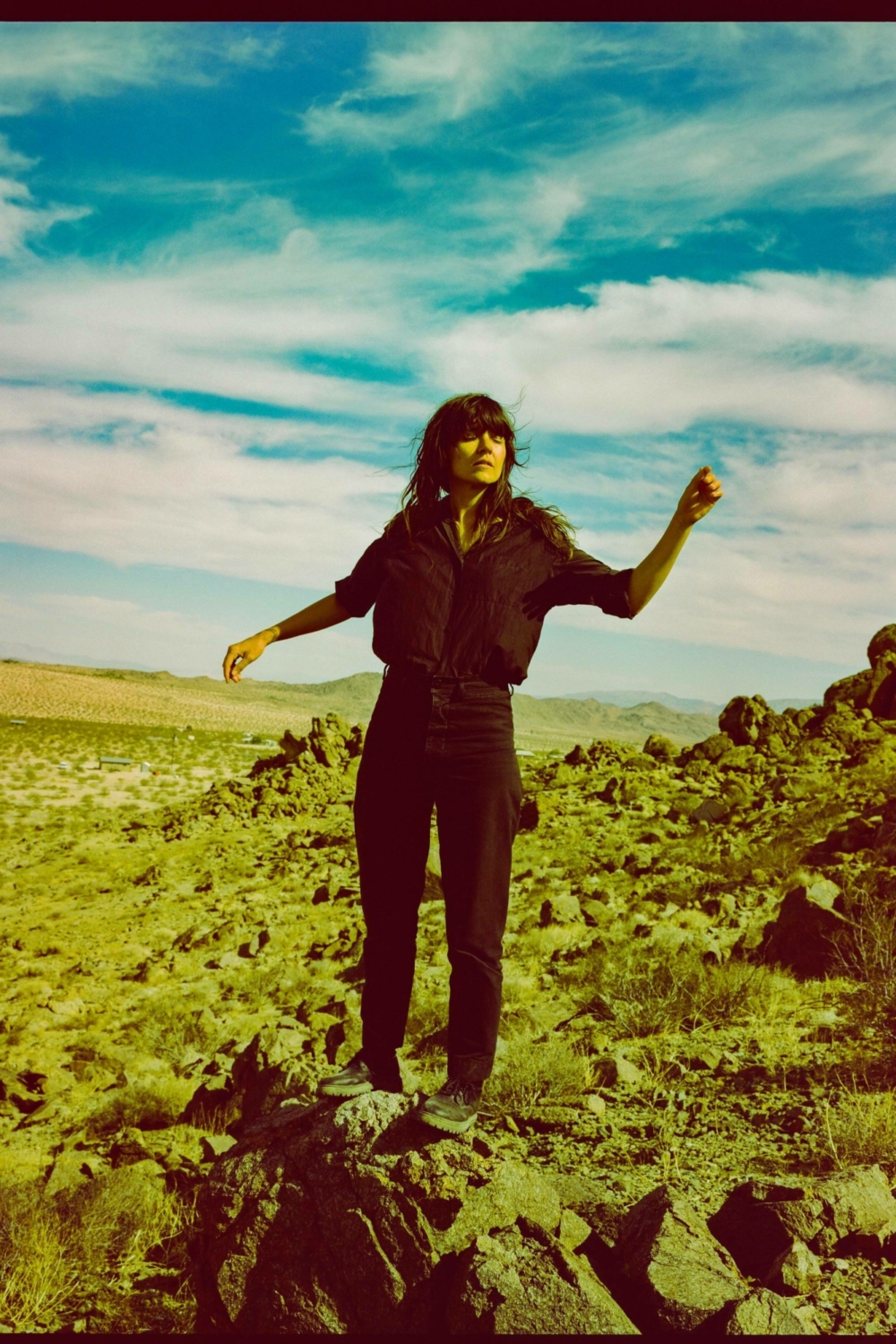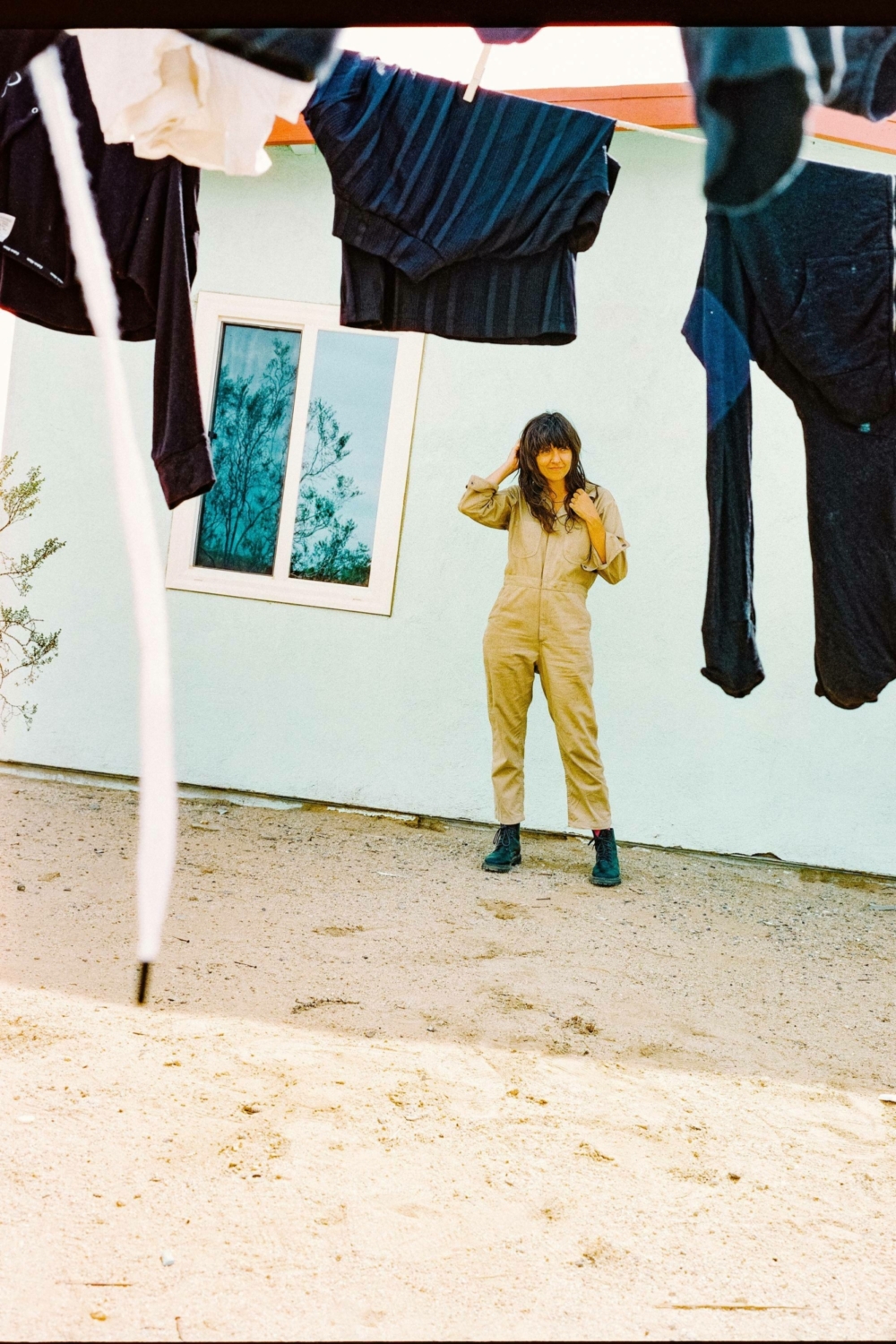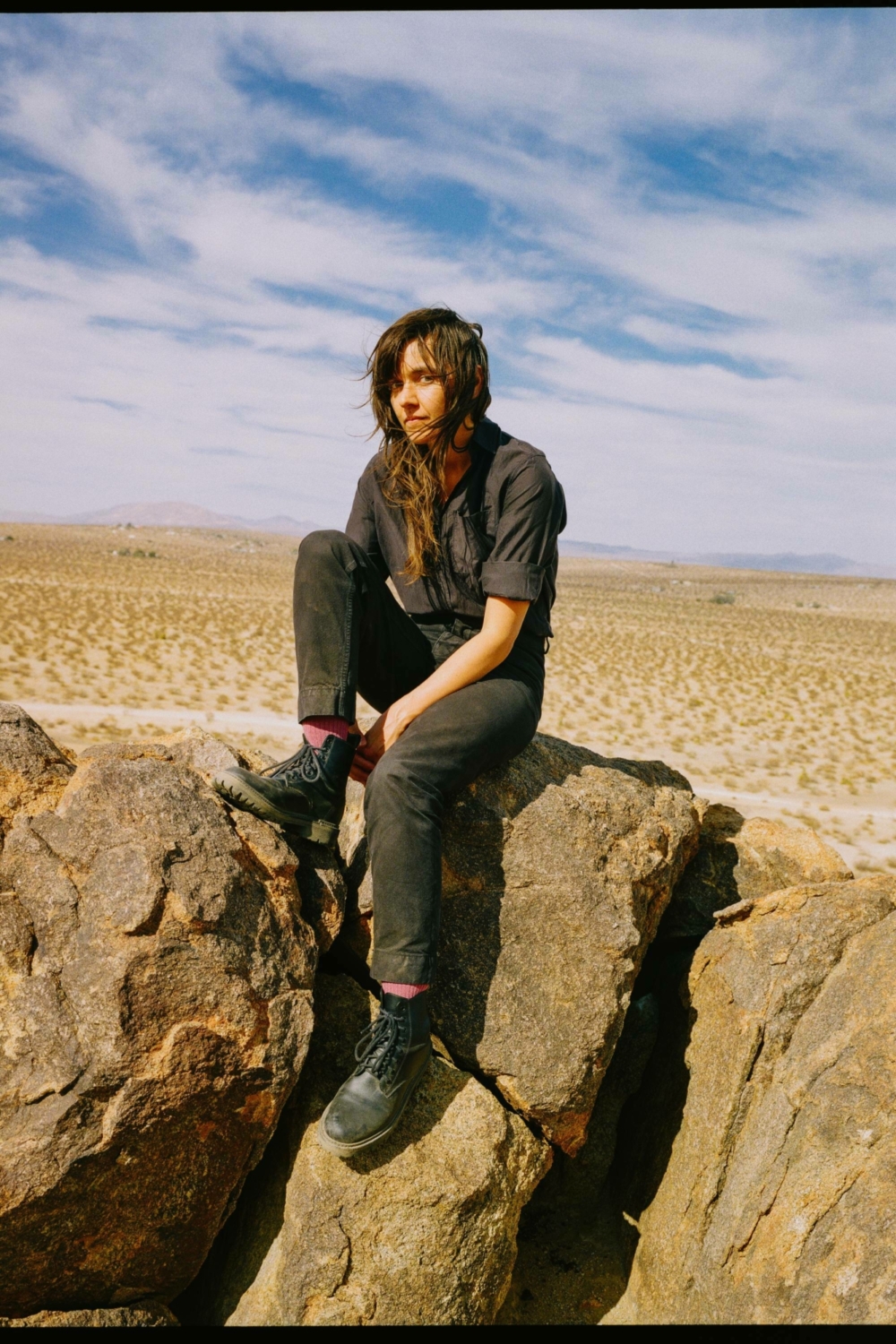 "
Sometimes you've got to go all the way down the wrong path to go back and find the short, easy answer.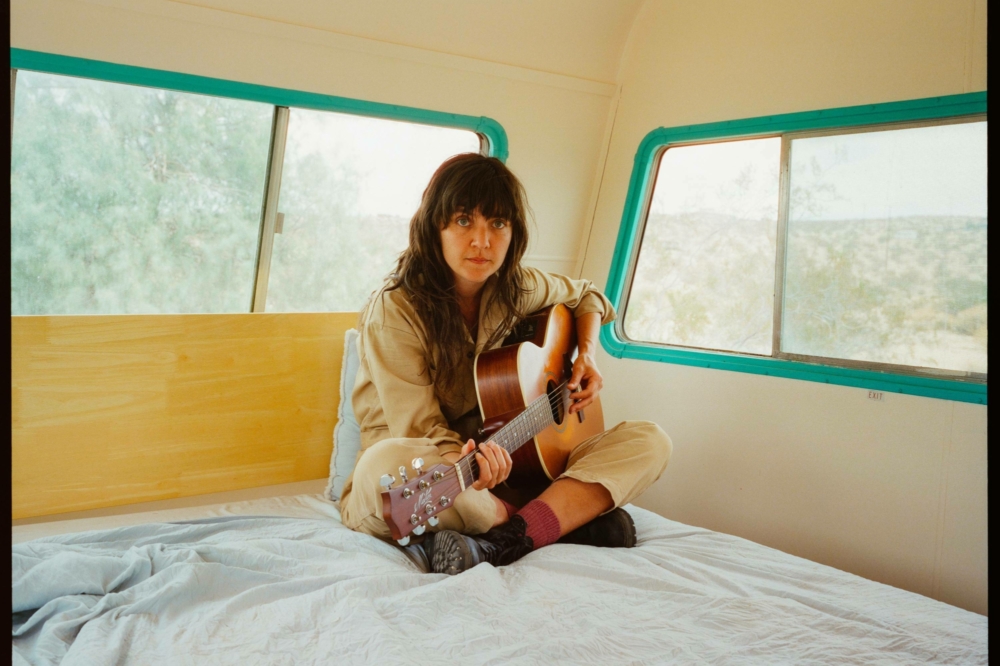 Reflecting on the period pre-pandemic today, she's keen to discourage reductive readings of her mental state. "There are moments where things are hard in life, but I think the hardest thing is that then that becomes my story, like, 'Oh my god everything's so sad!' And it's just not true," she explains. "You know, we all have moments in our life - ups and downs - and I guess a lot of mine are highlighted because they're caught on tape, on my albums. But I don't want to paint this picture of pure misery. Because I think I just kept writing, and trying to make the next thing."

Though she'd started the writing process long before lockdown happened, the sudden gear shift had a significant impact on the way she would go on to reappraise her initial song sketches. Now living a simpler existence - instead of relentlessly rolling forwards, focused on the bigger picture - she could at last stop and take joy from the small details of life. The brilliantly buoyant indie-pop of 'Write A List Of Things To Look Forward To' was inspired by her experiences of doing just that, an activity she was encouraged in by a friend. That sentiment is even more succinctly expressed on 'Here's The Thing' in the touching lyric, "It's these small thrills that get me through the day until the next one."

"I love that line," Courtney beams, her notoriously low-key demeanor temporarily deserting her. "I think it's so important to look at the little things in the world that are beautiful, and to not let all the bad things of the world take over; don't pretend that they're not there, but don't let them ruin the beauty." If that all sounds easier said than done, Courtney is living proof that you can retrain your brain to abandon these destructive thought patterns.

"It's one of those things that I'll just be forever learning, and making mistakes, but I'll keep on trying," she explains, self-deprecatingly. "For example, when I hit some sort of wall [while] working on a song, there are always the voices in your head saying negative things, telling you to give up and move on to something else. It's almost comical in a way, but it's about taking the thought out of your head and talking to it in a nice voice, saying, 'I appreciate your input, but I'm just not going to take it on right now. And I'm just going to put you over here, and I'm going to keep on with my work.'"

Though Courtney is now laughing at the absurdity of the scene she's just described, she stands by her methods. "It's about addressing [negative thoughts] in a neutral way, instead of allowing them to take you over and send down a tunnel of darkness, or squashing them completely and pretending they don't exist, which is also unrealistic. Because those doubts do exist, and they're there for a reason: to protect us from our fear of failure, and to make sure we don't get hurt by the world. But you just have to say, 'Well, I appreciate that, but I'm just gonna try anyway'."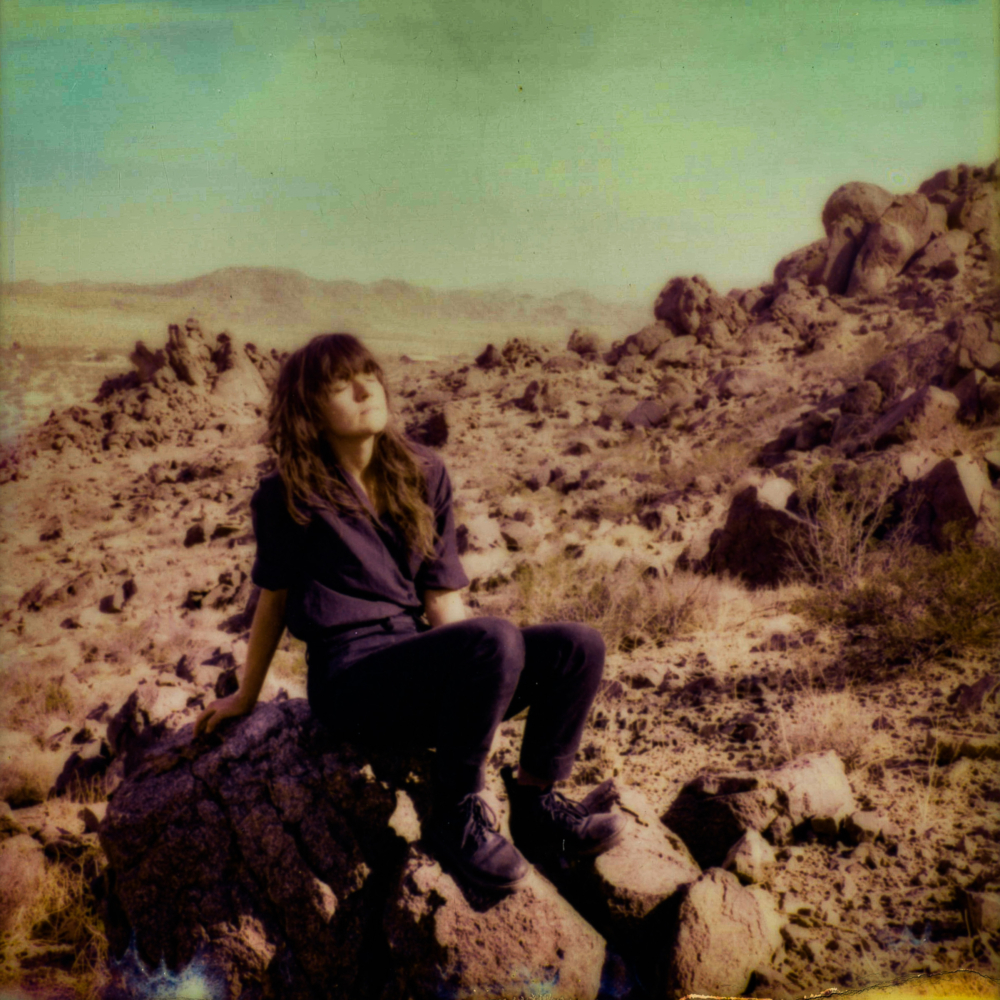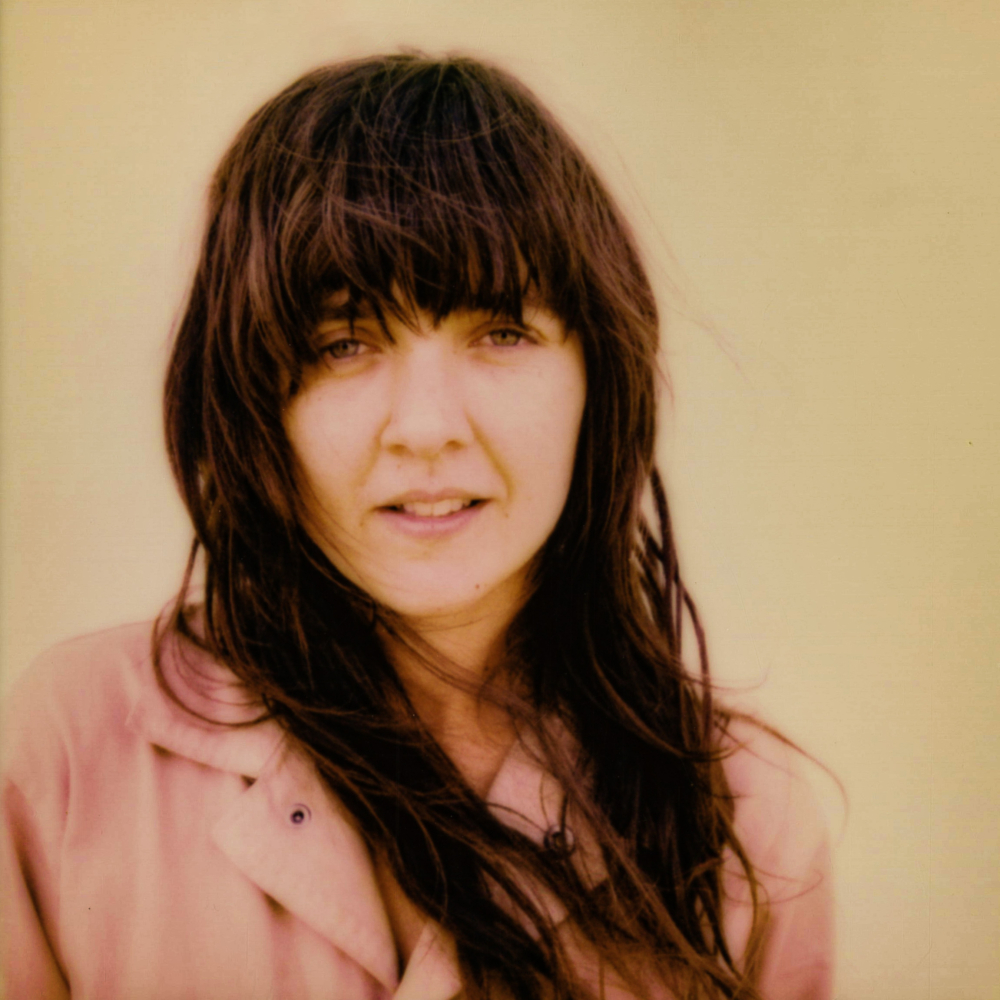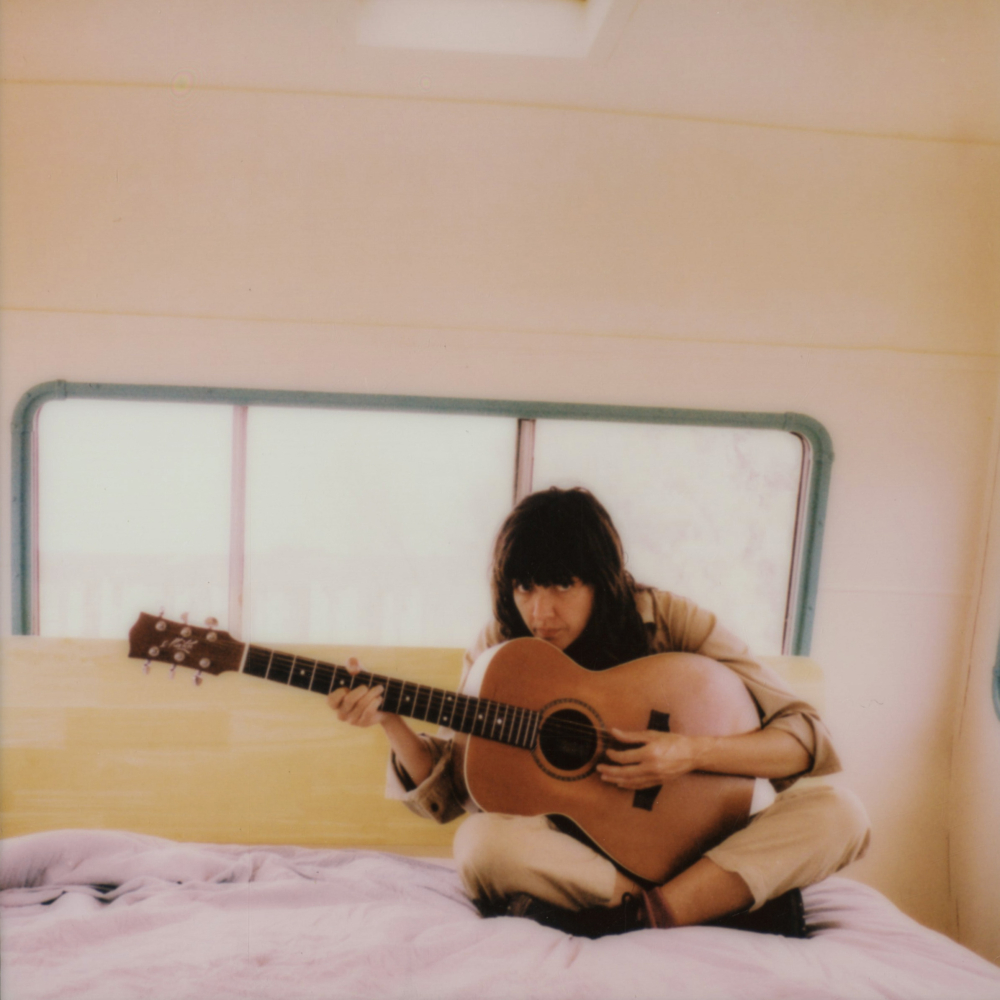 "
Doubts exist to protect us, but you just have to say, 'Well, I appreciate that, but I'm just gonna try anyway.'
Barnett's Back Catalogue
Take a little time and dig back through Courtney's other sonic gems…
'The Double EP: A Sea of Split Peas' (2013)
Technically a compilation of her first two EPs, 'A Sea of Split Peas' was the record that first introduced the rest of the world to Barnett's freewheeling songcraft, which was liberally doused in deliciously deadpan humour.
'Sometimes I Sit and Think, and Sometimes I Just Sit' (2015)
As well as bagging her an array of ARIA nominations and a GRAMMY nod for Best New Artist, Barnett's debut-proper cemented her as both the queen of character studies and a master of unshakeable, alt-rock earworms.
'Lotta Sea Lice' (2017)
Bringing a much brighter association to the pairing Kurt and Courtney, 'Lotta Sea Lice' saw Barnett collaborating with kindred spirit and fellow slacker-rock enthusiast Kurt Vile for a set seamlessly mixing classic Americana, psych and '90s alt-rock influences.
'Tell Me How You Really Feel' (2018)
Following her own advice for the follow-up proper to 'Sometimes I Sit…', Barnett really didn't hold back on 'Tell Me How You Really Feel'. Dissecting her own personal struggles with self-doubt and anxiety, and calling out patriarchal violence and toxic masculinity, it remains her most searingly honest outing yet.
It's tempting to read this newfound enlightenment as a natural byproduct of Barnett maturing. Having just turned 34, was this simply a case of her shedding some of the insecurities that had plagued her throughout her twenties? "It's hard to know," she replies, contemplating the question deeply. "But again, it goes back to the album title, 'Things Take Time, Take Time': it just takes time and space to figure that shit out."

One thing's for sure, that sense of calm permeates the record's arrangements - which tend to err on the side of simplicity bar the occasional flourish of Wurlitzer, and are largely centred around sonorous guitar textures, gentle vocal harmonies and the metronomic tick of drum machines, programmed by Stella Mozgawa of Warpaint no less. In fact, between them, Courtney and Stella play every instrument on the record.

Friends since 2017 - when they were introduced by their mutual friend Kurt Vile - today Courtney cites the drummer's can-do creative approach as a good foil for her own predilection for pessimism. "Stella brings positivity and confidence, but also she's brilliant at problem solving. You know, I will go down that tunnel of, 'This isn't working because I'm no good and it's because this song is just really bad. And maybe everything so far has been a mistake, and blah, blah, blah,' and it just gets worse and worse. Whereas she would just be like, 'Why don't we just take out the guitar and use a piano instead, or slow it down to half speed, or just try something drastically different?' And sometimes that's the answer: sometimes you've got to go all the way down the wrong path to go back and find the short, easy answer."

Just as influential on the album was Courtney's voracious music consumption. Quarantining alone, with seemingly infinite time on her hands to devote to focused listening, she set about exploring some of the epic back catalogues that had previously intimidated her, by artists including Joni Mitchell. "I had always told myself I didn't have the time to listen, or that with the amount of music in the world, how could I ever possibly listen to it all? And it turns out the answer is, you've got to start somewhere!" she laughs. "That's probably one of the other little lessons I learned: just start right here."

Arthur Russell was another key discovery, as well as a host of ambient and experimental instrumental albums including 'Promises' - Floating Points' Mercury-shortlisted collaboration with Pharoah Sanders and The London Symphony Orchestra - and 'Thursday Afternoon' by Brian Eno. Perhaps most intriguingly, Mort Garson's 1976 album 'Mother Earth's Plantasia' became a key touch point too: a cult classic that was originally created on the premise it would encourage houseplants to grow.

Lyrically, Courtney's pen is trained on a distinctly weighty selection of subjects, including time, distance, friendship, and death. 'Before You Go' combines the latter two themes particularly beautifully, finding her extending an olive branch to her lover immediately after an argument, with the explanation, "If something were to happen my dear, I wouldn't want the last words you hear to be unkind". It's a lyric emblematic of the emotional candour that now characterises her songwriting, where previously she would bury feelings beneath droll witticisms.

That's not to say there's no humour to be found in her work anymore. Quite the contrary: 'Things Take Time, Take Time' features some of her funniest lines yet. "Don't stick that knife in the toaster, baby, life is like a roller coaster," she deadpans on 'Take It Day By Day', while 'Rae Street' finds her making hairpin turns between critical thinking and trivial observations to comic effect. But for the first time ever it feels like Courtney is no longer delivering jokes as a deflection technique, a fact she acknowledges explicitly on 'Oh The Night' in the line, "Sorry that I've been slow, you know it takes a little time for me to show how I really feel".

"I love that [people are seeing] that," she smiles. "It's something I've definitely noticed in the process [of making this album], just how much humour is a defense. It's like, 'I'm gonna try to be funny or try to pretend I don't care about something because I don't want to have the fear of being hurt.' And I think there's lots of funny little lines on this album, but that defensiveness seems to have dropped a tiny bit, which feels nice to me."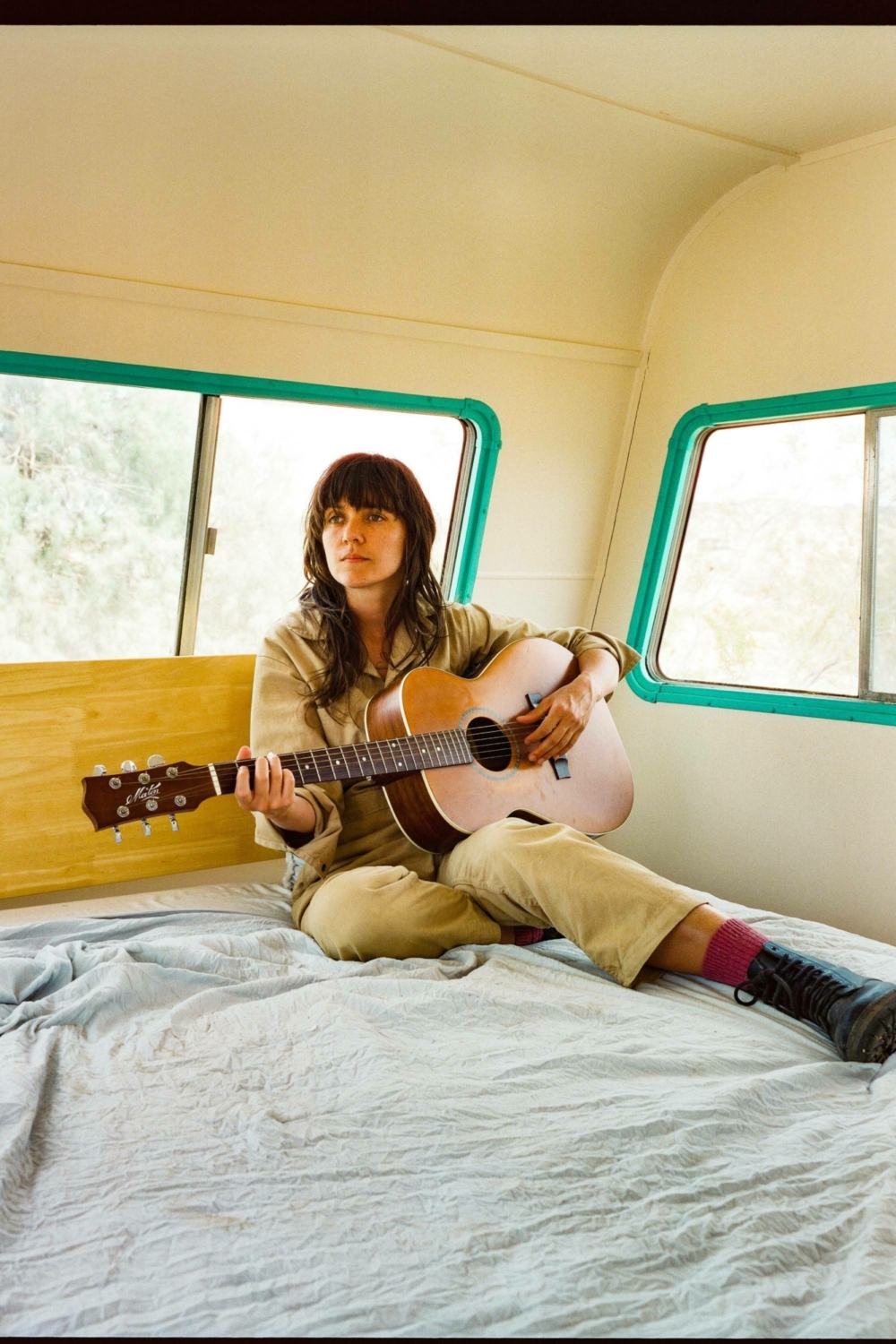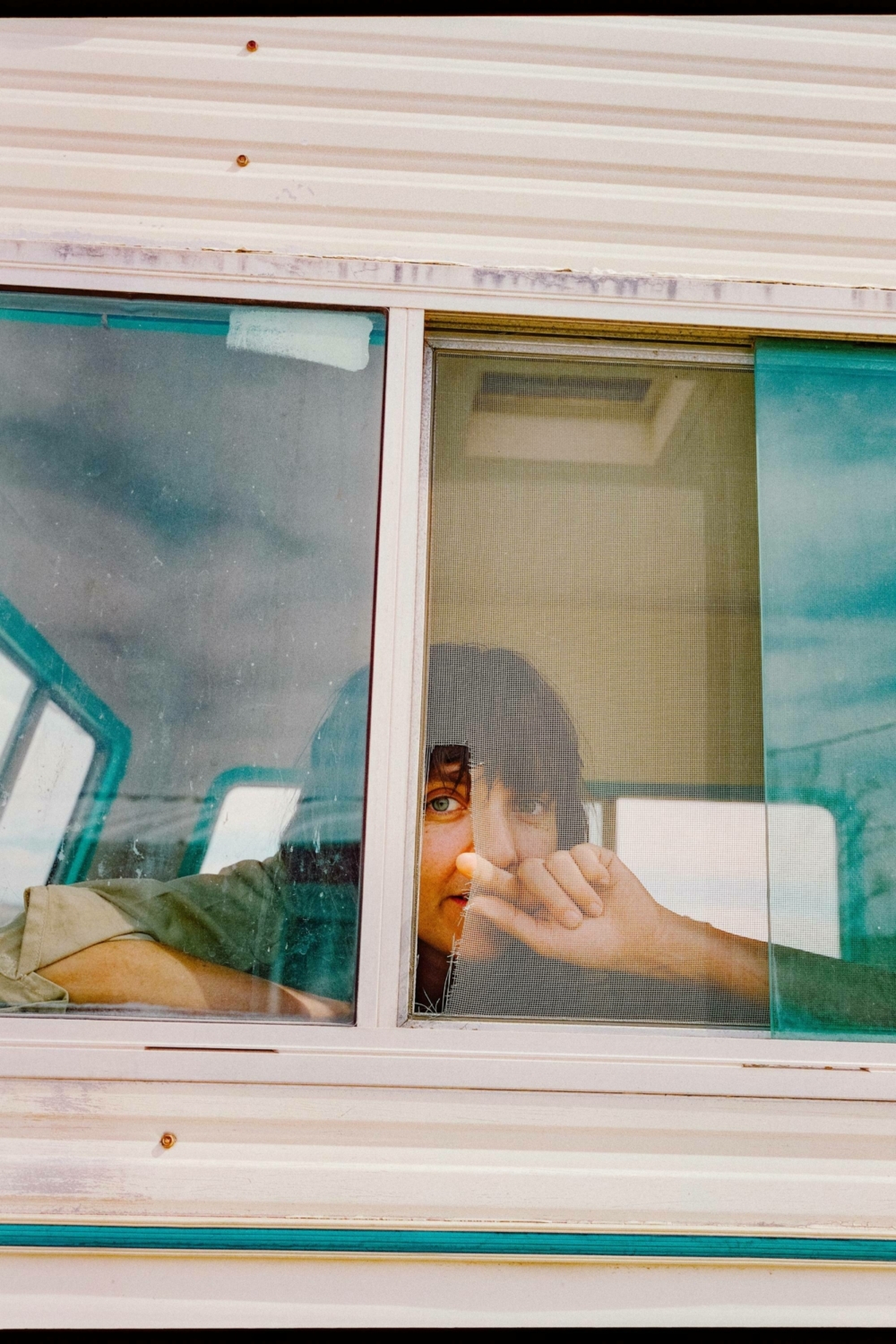 "
It's so important to look at the little things in the world that are beautiful, and to not let all the bad things take over.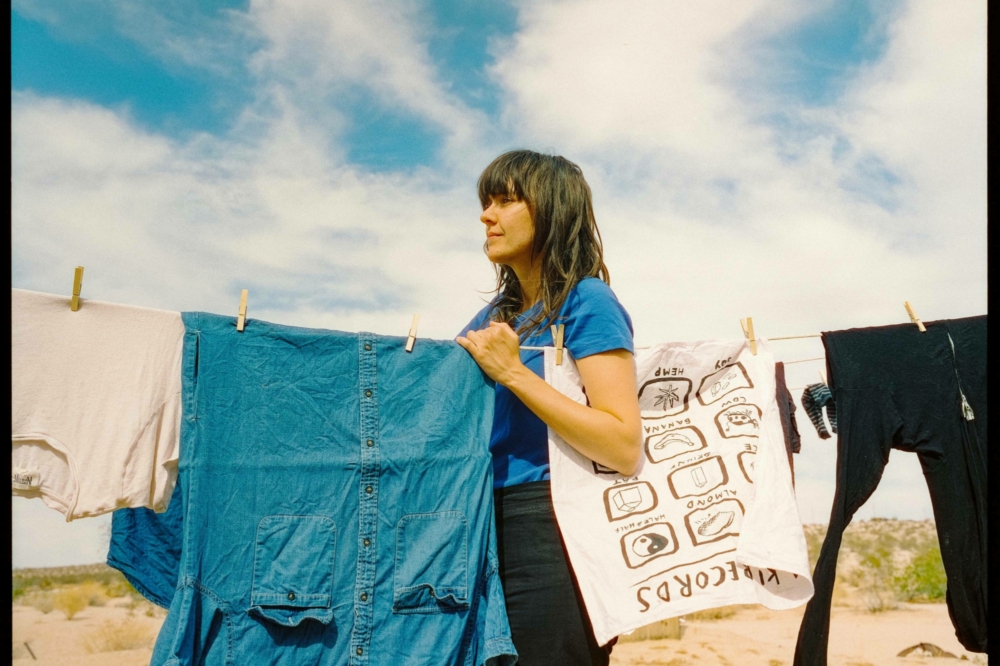 Filling the space vacated by cynicism, listeners will find joy, and lots of it; a fact that can feel ironic considering the environment in which the album was initially conceived. Written in the midst of Australia's devastating bushfires and Trump's disastrous re-election campaign, in the aftermath of COVID and of the police brutality that triggered 2020's Black Lives Matter protests, Courtney sees the political context inextricably interwoven throughout, even if those references aren't explicit.

The most overtly satirical moment arrives on 'Rae Street', seeing her skewering tokenistic gestures in the line, "All our candles, hopes and prayers, though well-meaning they don't mean a thing unless we see some change". Courtney is the first to admit that she still hasn't mastered the balance between words and action, and though the lyric is intended to be slightly tongue-in-cheek, it still provides some much needed food for thought in an increasingly performative society.

In this respect, she's something of an anomaly. Completely at odds with our culture of oversharing, Courtney proves a fiercely private interviewee and seems palpably uncomfortable under press scrutiny. As a result, it's often quite difficult to know to what extent you're getting the true essence of the individual behind the art. But perhaps that question will be finally answered in her forthcoming documentary 'Anonymous Club', directed by Danny Cohen.

Utilising Dictaphone audio as well as more traditional filming techniques, and documenting a period encompassing the fraught final stretch of her last album tour, up until her first day in the studio for this record, it promises to "delicately and intimately explore the inner life of an artist in conflict with herself". Allowing such intimate access feels extremely out of character, so why was she even interested in being involved in the project in the first place?

"Because Danny's my friend and we've got a special connection," she replies. "And so I trusted him to tell a nice story. But I think at the start I was just imagining someone documenting the shows and the tour, and how nice it would be to have a document of that, looking back in 40 years or something. I guess at the start, I didn't really consider just how personal it might get. And watching it back was pretty life-changing, for sure.

"It's the equivalent of hearing yourself talk on the radio for the first time: seeing yourself reflected back through someone else's vision, and you look or sound completely different to how you thought you looked or sounded. So part of it is kind of confronting, but for the most part, I think it's a good project. I think Danny did a really thoughtful job."

The film is currently penciled in for a UK release sometime in spring 2022, and in the interim Courtney will be back on the road for a sprawling US tour that runs from November right through to February. Which begs the question, just how does she feel to be finally relinquishing the slower pace of life she so enjoyed back on Rae Street?

"I think after such a big break, there's a whole new level of gratitude for performing and touring," she responds, smiling. And armed with a fresh perspective, new coping techniques and some of the strongest songs of her career to date, Courtney Barnett could scarcely be better prepared to tackle the next chapter.


'Things Take Time, Take Time' is out 12th November via Marathon Artists.