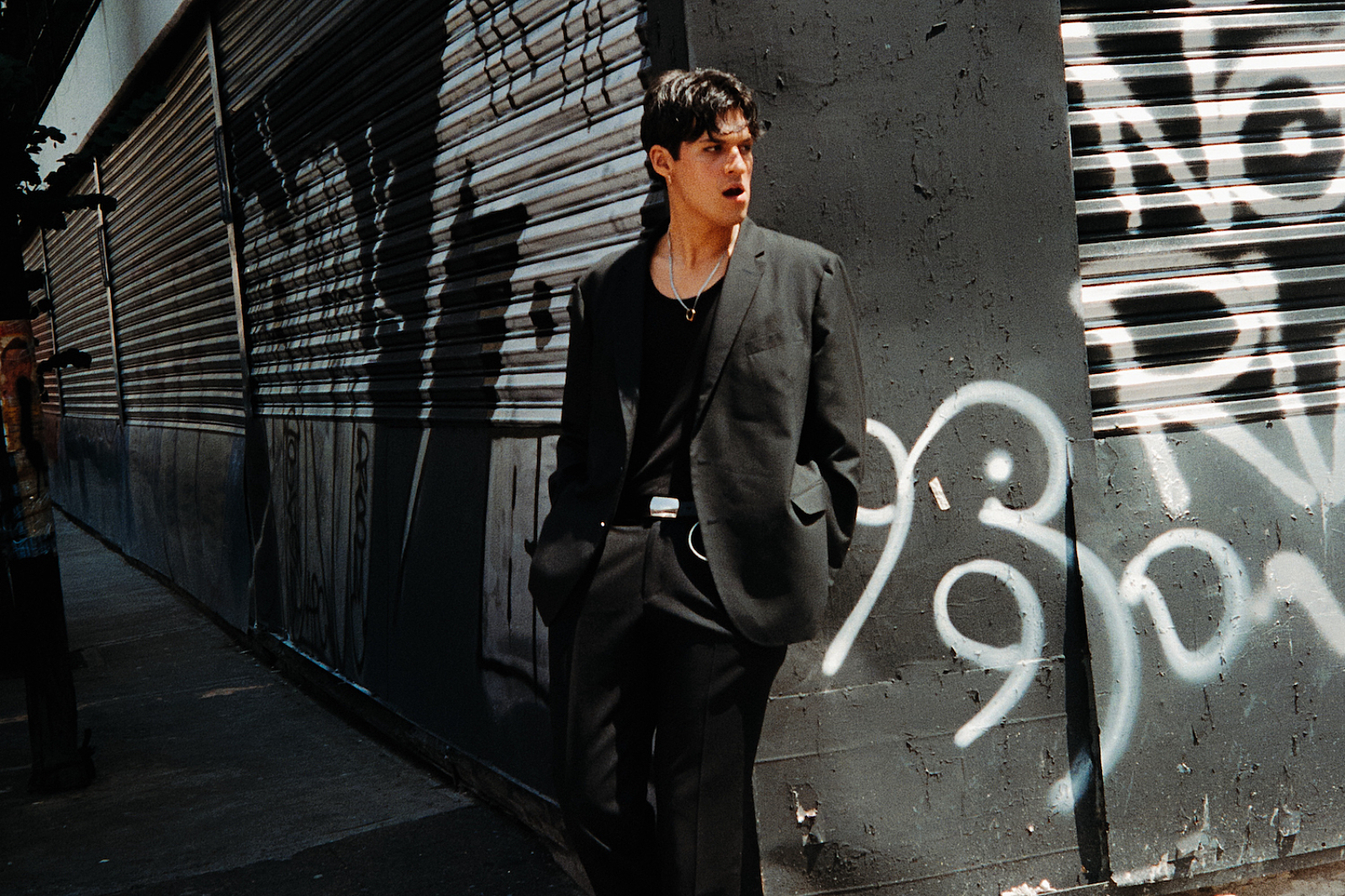 Omar Apollo: Rocket Man
With debut album 'Ivory' set to open him up to an even wider audience, Omar Apollo's emotional storytelling and embrace of his Mexican-American heritage is breaking through to the R&B big leagues.
Omar Apollo has never been one to be phased by his own achievements. Dialling in having just landed in Vancouver, even as he ticks off the milestones in his budding career - from scoring two Latin Grammy nominations for his collab with C Tangana on last year's 'Te Olvidaste' to receiving personalised voice notes from Tyler, the Creator about his "fucking banger" 'Tamagotchi' - the 24-year-old rising star maintains his chill throughout. But when you find yourself in the studio with a figure like Pharrell, it's hard even for someone as relaxed as Omar to keep their composure.
"The first night, I didn't sleep," he recalls of working with the Neptunes and N.E.R.D legend. "I was like, 'Man what the fuck?!'. I never really do that. People are like, 'Oh, you've come so far, does it hit you?' And I just don't think like that. That was the first time I've ever felt like that, really; I was like, 'Oh, THIS is what they're talking about'."
Keeping a game-face on despite any internal excitement, however, Omar arrived at Pharrell's studio dressed to impress ("When you dress nice, you don't really have to say much") and penned a pair of tracks: not only Tyler's fave 'Tamagotchi' but also an as-yet-unreleased banger that had the famed rapper-producer rounding up people to listen.
"[Pharrell] freaked out and he went downstairs and got everyone and brought them upstairs. Pusha T was there, and a bunch of other people. He was like, 'You've gotta listen to this shit, man!'" Omar laughs. "After that he asked how many sessions we had, and I said two, and he was like, 'Extend your trip! We've gotta make more of these!'. I was like, 'Alright, say less!' and extended my trip immediately."
"
You can be happy all the time. Every day there can be a moment that you're happy.
It's the type of praise that many can only dream of, but that's already becoming standard for the singer. Raised in Indiana to Mexican parents, Apollo (real name Omar Apolonio Velasco) began uploading his music onto Spotify half a decade ago before 2017's jazz-tinged 'Ugotme' shot him into the scene's consciousness. After dropping his debut EP 'Stereo' in May 2019, he followed it the next year with a second - 'Friends' - that saw his swaggering, soul-infused bedroom pop and funk-tinged R&B garnering comparisons to Prince. Signing to Warner just before the pandemic hit, 2020's self-made mixtape 'Apolonio' then saw him move even further into sizzling R&B territory, complete with yearning lyricism.
As it came time to start work on his eagerly-awaited debut album, Omar decided to switch things up, branching out from his "bedroom shit" and heading into the studio with around 20 producers. However, the music he was making soon morphed into something that didn't fit. "Prior to that I was making everything myself," he notes, "so it kinda turned into something that I wouldn't make [myself]."
Taking the advice of a friend who told him to set some creative boundaries, the singer decided to start again from scratch, cancelling his Desvelado tour in November in order to reset, and telling fans "my new music is amazing, I'm putting my whole soul in it, I just need more time to finish it". "I was very anxious," he reveals of the decision today. "It was funny because I was, like, lying to everyone. I was like, 'Dude, I've got so much shit, I'm just not gonna play it for you'. But I didn't really have anything that I would want to use on this album with this direction."
Paring back his collaborative team to just his inner circle, Omar rented houses in places like Joshua Tree, California with his engineer and a few friends to start work on the record again. Over time, he eventually remade around 65% of that original debut, with only 'Bad Life', 'Waiting On You' and 'Go Away' making the cut from his first take.
"It was a learning experience, for sure," he admits. "I feel like now I know how to make an album and, down the road, all I wanna do is make more albums. Before, my first couple of projects were songs I would make in my house, and then I ended up touring off of them so I didn't really have time to develop the studio side. This feels like the beginning. Even though I've had projects out since like 2018, this definitely feels like the beginning."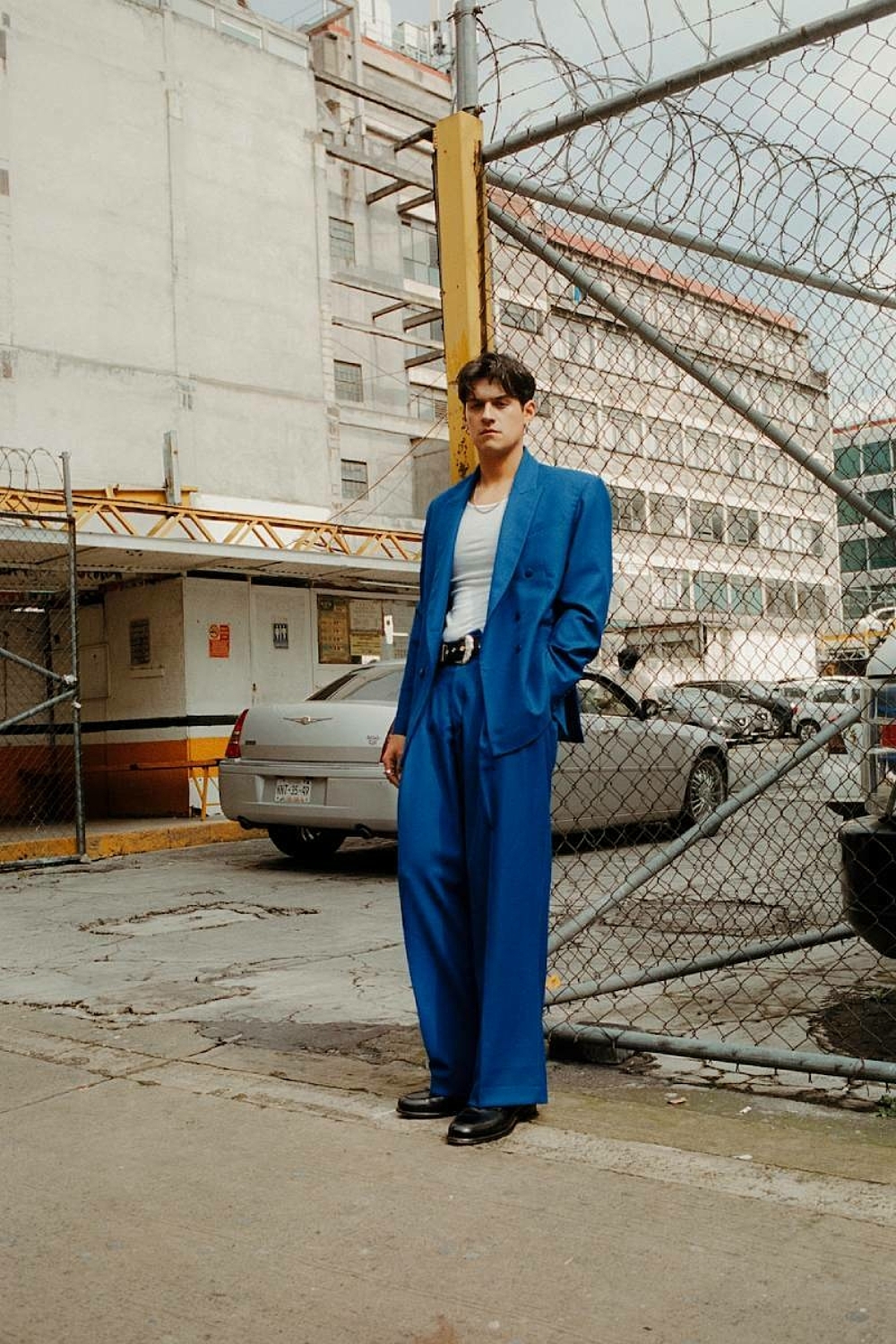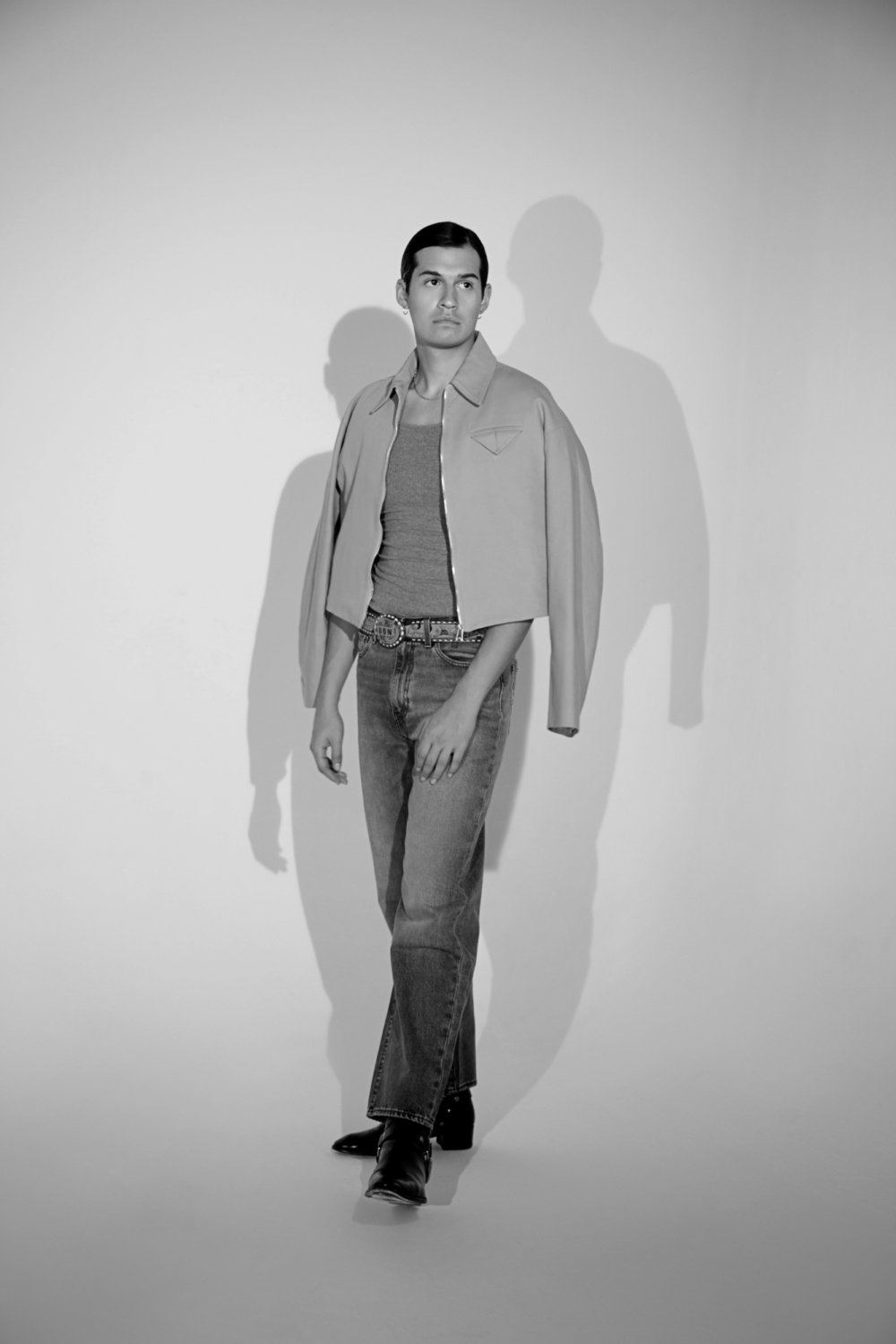 "
There's a scene and community of Latinos and we're all just looking out for each other.
The result is this month's 'Ivory' - an emotionally rich collection of R&B-flecked songs that find Omar diving into themes he's never previously explored. Not just "love songs", the record finds the singer discussing "complex relationships with yourself, your family, another person, money" and other issues.
Take 'Personally', which finds Omar analysing the friendships in his life over guitar plucks, while the psych-drenched 'Killing Me' features an intense description of love as Omar croons with the listener to "love me like I'm gonna die". "The album is named after a song called 'Ivory', where I used the word as a metaphor of trust and the bond between two people," he explains. "That's what the album means to me. [Being] loyal and staying true to your people and things like that."
Omar pinpoints the album's interlude 'Endlessly' - with lyrics such as "I know deep in me there's everything / What if I trust myself endlessly?" - as providing a moment of enlightenment for him as he was writing the record. The first song he's ever written just for himself, it preaches being happy in the present instead of constantly searching for something out of reach.
"I used to think happiness was a place for so long," he muses. "I lived my life like that for so long, and all my songs were all of that, and I was never OK with the present. It's a work in progress. I'm still working on that. It definitely was a song that was written for me to enjoy what's going on in the present and what's happening now. You can be happy all the time. Every day there can be a moment that you're happy."
"
Even though I've had projects out since like 2018, this definitely feels like the beginning.
'Ivory' has been met with stellar reviews and praise from Omar's peers and beyond, with many relating to his candid delves into life's difficulties as well as his celebration of his heritage. A first generation Mexican, Omar's parents moved from Guadalajara to Indiana where he grew up, and 'Ivory' finds Omar singing in both English and Spanish. Often switching between languages throughout his career, Omar has established himself as someone to look up to for those with similar backgrounds and dreams.
"When I was in high school I remember thinking about making music and I didn't really see anyone who looked like me or was like me, a first generation Mexican, or spoke Spanish and also spoke English. I used to think I wasn't going to be taken seriously," he recalls. "Once I started putting out music, people actually really related to it. It was such a bubble where I was from; there were only like four or five Mexicans in my graduating class, so it was cool to know that there's a scene and community of Latinos and we're all just looking out for each other.
"A couple of years ago at a show, this group came up to me and they had the same amount of siblings as me, and their parents came from the same place in Mexico to the United States," he continues. "I was like, this means so much to me that there's fans in Guadalajara too. All my first shows, it was only Latino kids. Then it started growing and growing, but that was the start."
Drawn in by his unfiltered tales of love and relationships, Omar's storytelling has seen him become a new voice for Gen Z as he openly shares his life along with stories of his sexuality. Not only seen musically in tracks like 'Evergreen', with its tales of unrequited love that use male pronouns ("Evergreen, he tears me to pieces / Doesn't even have to try"), but in Omar's direct conversations with fans online, his openness has seen him become a role model for many. "I've always felt the need to say how I feel and just roll with it. If you don't like it, you don't like it," he says. "I say a lot of silly stuff too. I was singing 'Kamikaze' last night and it was our first time playing it in front of a crowd and I have a line that's like, 'Ass round like Cheerios'. Everyone got four decibels louder."
With a deluxe version of 'Ivory' set to arrive soon, Apollo is poised to continue his ascension, beaming about the new songs he made just after he finished the record proper. Having already teased new track 'Pilot' (his self-proclaimed "favourite song ever") on his Instagram story, the clutch of new music finds Omar diving even more into the details. "When it comes to songwriting, you can be very general, and you can be specific, and I feel like people appreciate it more when you're specific," he says, noting that he's been taking inspiration from one of modern music's most notable artists. "Kanye is very specific… When he's talking about his problems, he's letting you know what's going on. That's where my music's at at the moment."
Ready to bask in the success of 'Ivory' whilst already looking to the future, Omar has gone from making records at home in his room to impressing musical legends and becoming an admired voice in his community. Looking back, would he have given his younger self toiling away over a laptop in his bedroom any advice? "Honestly I wouldn't say anything, because I feel like I needed to make all the mistakes I made to get here," Omar nods. "I'm gonna do my best. I'm touring, I'm working, I'm doing all this shit, so I'm excited to see what happens."

'Ivory' is out now via Warner Records.