Go Your Own Way: Bob Vylan
After years of having their cutting messages ignored by the wider industry, Bob Vylan are more than content to forge their own path. Now, with the release of their second album, it's paying off…
There was once a time, in the not too distant past, when nobody in the music industry wanted to know Bob Vylan. The truth they were speaking - about institutional racism, class struggle, capitalism and violence - was too cutting, too raw and too uncomfortable to be palatable enough for corporate success. Radio stations didn't want to hear about vocalist Bobby Vylan's neighbours calling him the N-word, as he recounts on breakout single 'We Live Here', for fear of upsetting advertisers. One PR agency refused to work with them due to the lyrics of their song 'Pulled Pork': a scathing indictment of racist police brutality which refused to condemn violent resistance.
The London duo - completed by drummer Bobbie Vylan - could have given up. They could have softened their tone. But in reality, what they had to say was too important for either of those to be an option. And so, instead, they went their own way, operating completely independently. They booked their own shows, hand-delivered vinyl and CDs to record shops, and paid for everything out of their own pockets; everything they release is via their own label, Ghost Theatre, meaning that, unlike many, they own all of the rights to their music. Nobody can tell them what they can and can't say.
But despite being the enemy of the capitalist music machine, years of resolutely going their own way has started to ripple out above the underground. Over the past two years alone, they've been nominated for awards, and bagged support slots with Biffy Clyro and The Offspring - the latter of which put them on the stage of Wembley Arena. Most importantly, perhaps, people are listening; even those same industry bigwigs who initially turned their backs on them now want a piece of the Bob Vylan pie.
"The band has gotten itself to a point where you can't really ignore us," proclaims the vocalist, seated with his similarly-named bandmate. "When you talk about punk music in the UK, you have to mention our name. Now, all of these cowards that were too scared to give us a chance [want to work with us] because there's no risk involved anymore. Before, they didn't want us. We'll fight tooth and nail to be able to say what we need and want to say whether those channels help us or not."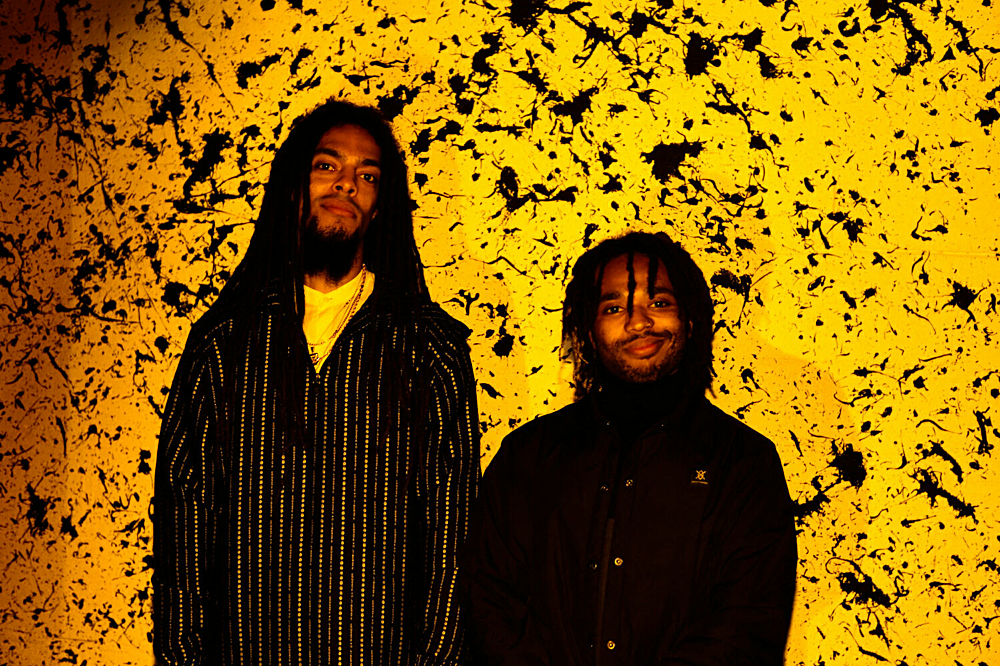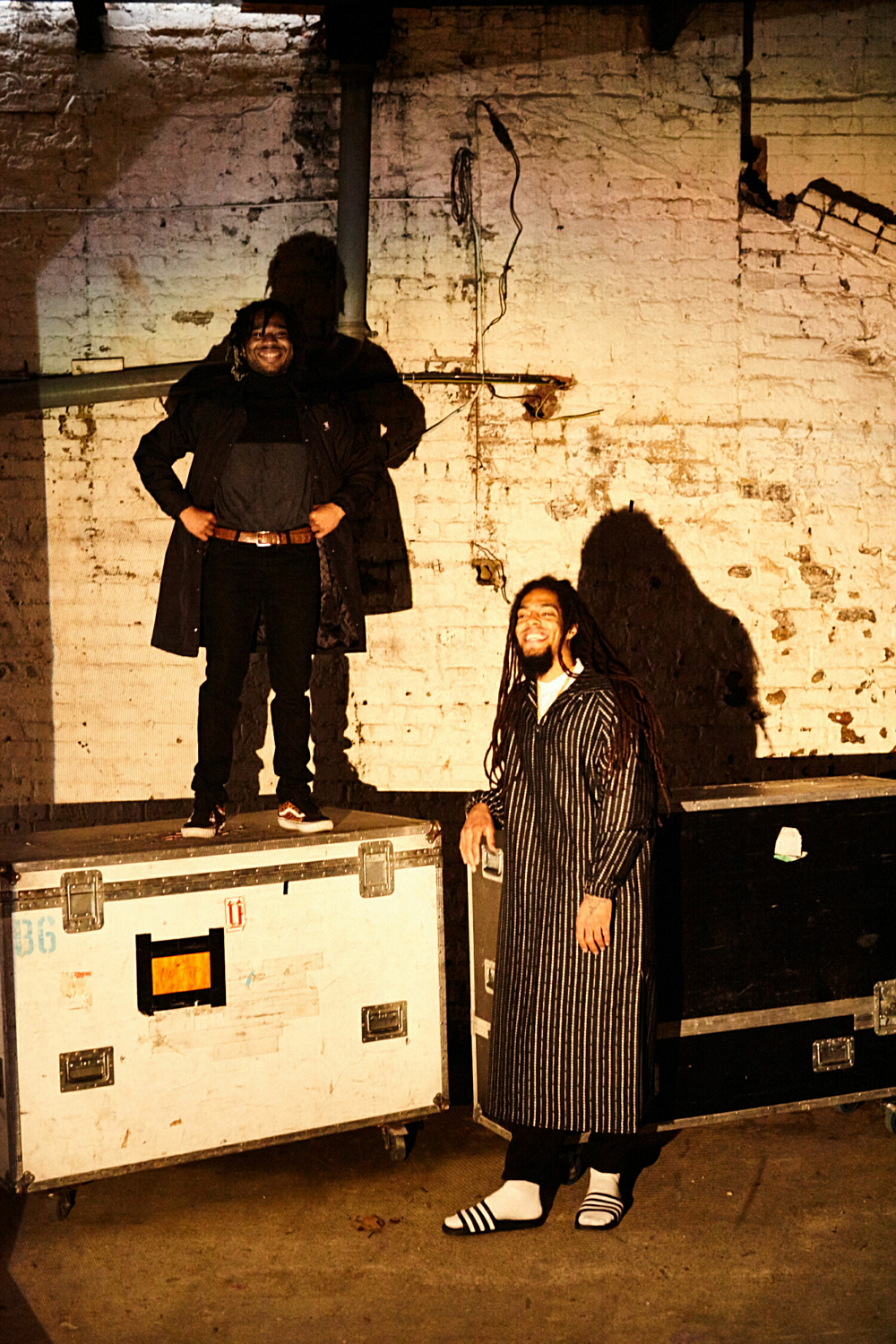 "The band has gotten itself to a point where you can't really ignore us."
— Bobby Vylan
Now they're in this position, they could probably snap their fingers and a hefty record deal would be offered up, but the band refuse to participate in these broken, unfair mainstream music pathways. "Everyone is making money [from these deals] except for the artist," continues the vocalist. "You have very little control over the direction of the art that you are creating. As a band, we cannot sign those things away."
"People [need to be] more comfortable saying no to things," asserts Bobbie. "Artists are saying yes to things they shouldn't necessarily be saying yes to. In this industry, so many people want [success] so much, so it can be scary to say, 'I'm not going to do this thing, because it doesn't feel right'. But I think that if we all get better at saying no to things that we should be saying no to, it works out for all of us."
The passion the Bobs speak with is infectious. They light up with furious energy when topics like these come up, and it's easy to get the sense that, if left uninterrupted, they could speak on it eloquently for hours. Beyond just identifying a fundamental problem with their industry, they also have the vision to help resolve it. Hoping to build upon the foundations they've laid with Ghost Theatre, the aim is to create an enterprise that can help other artists who have been in their position, albeit in a fairer way. They want to see greater transparency over financial matters, believing artists need to talk to each other more about the business side of their operations to ensure nobody is being ripped off. And of course, they'd happily see the phrase 'paid with exposure' be thrown onto the fire. "Why is it that in music and in art, artists are always made to feel like they should just be happy [to get to do what they love], and asking to get paid for your work is so strange?" the vocalist questions. "In what other industry does that happen?"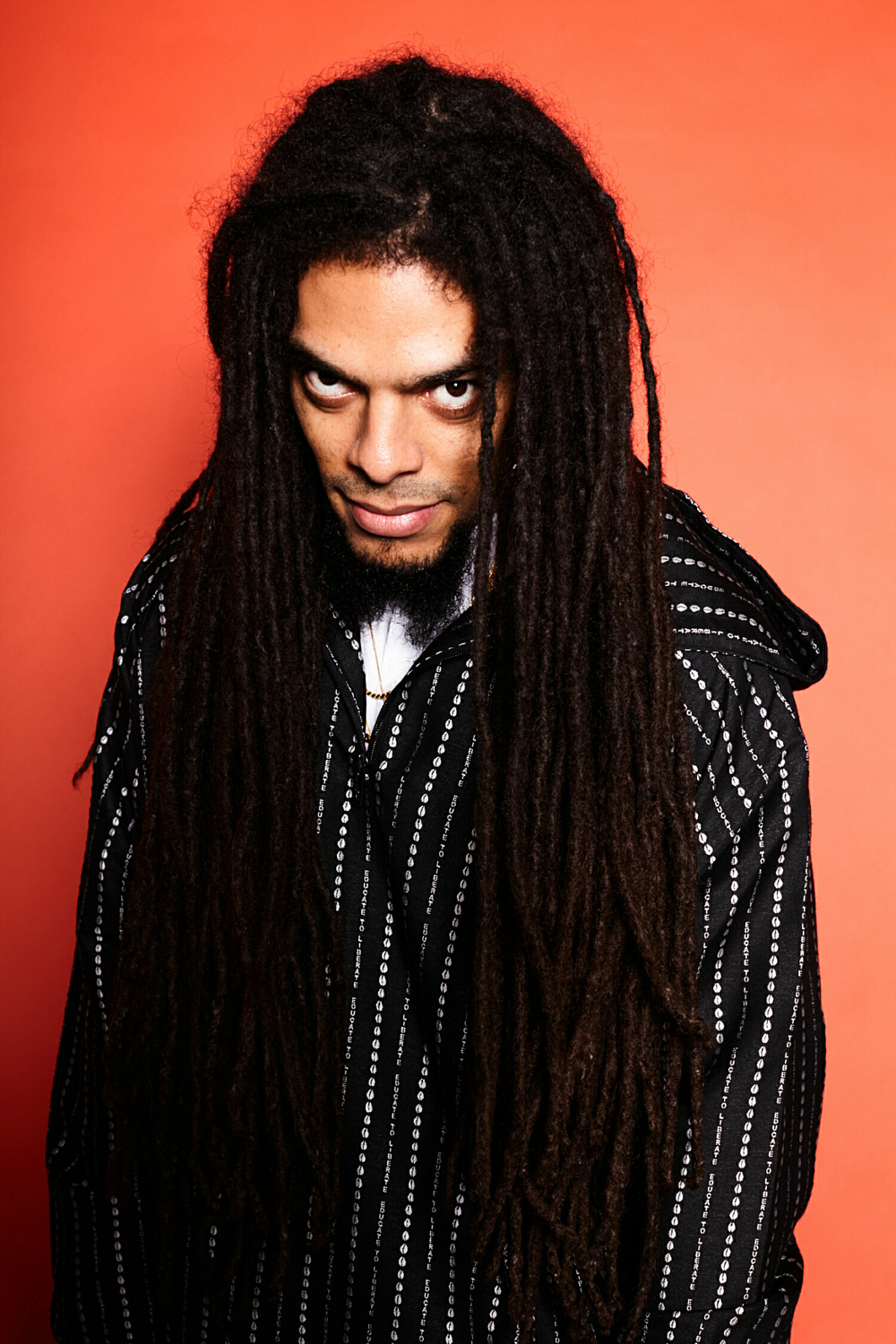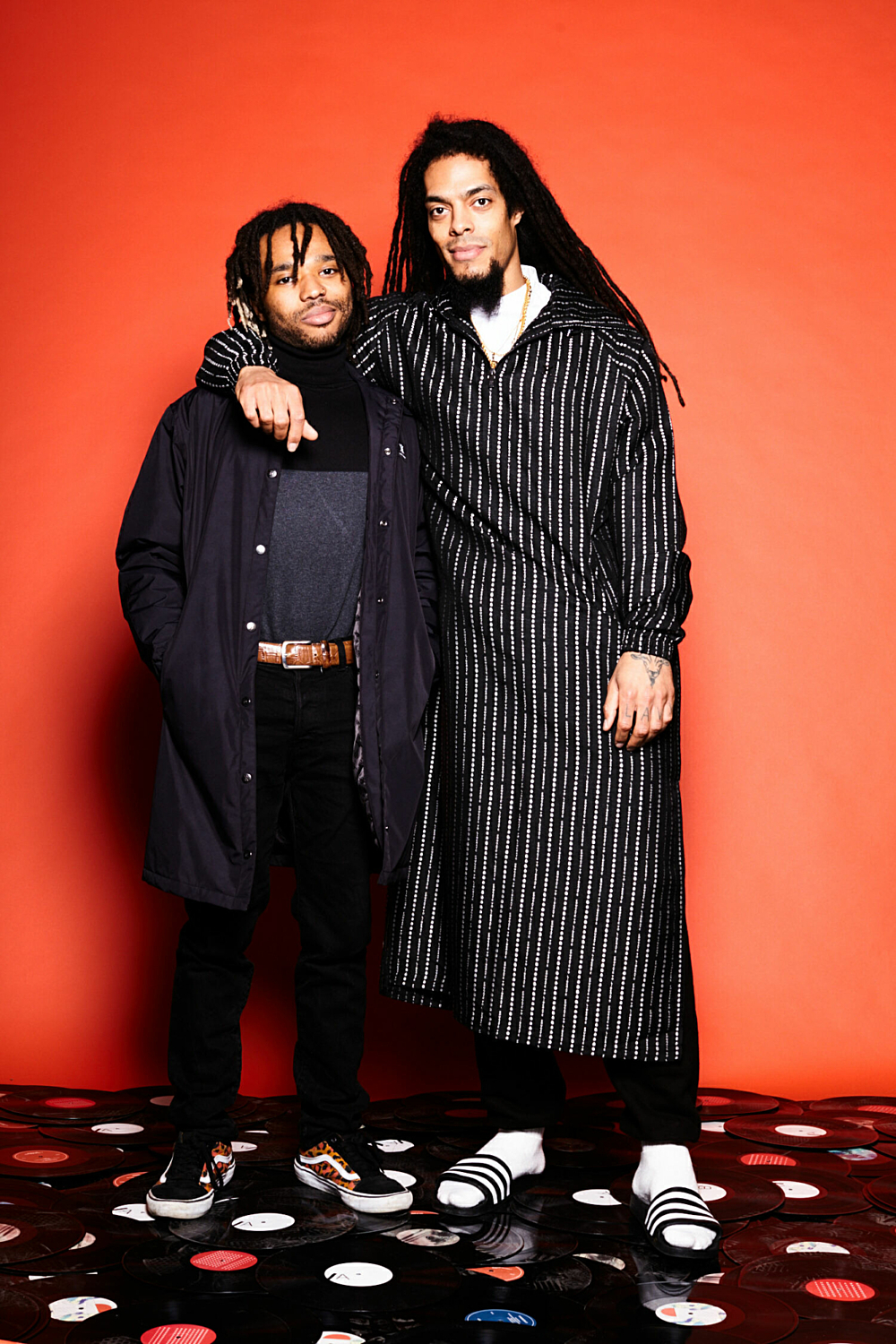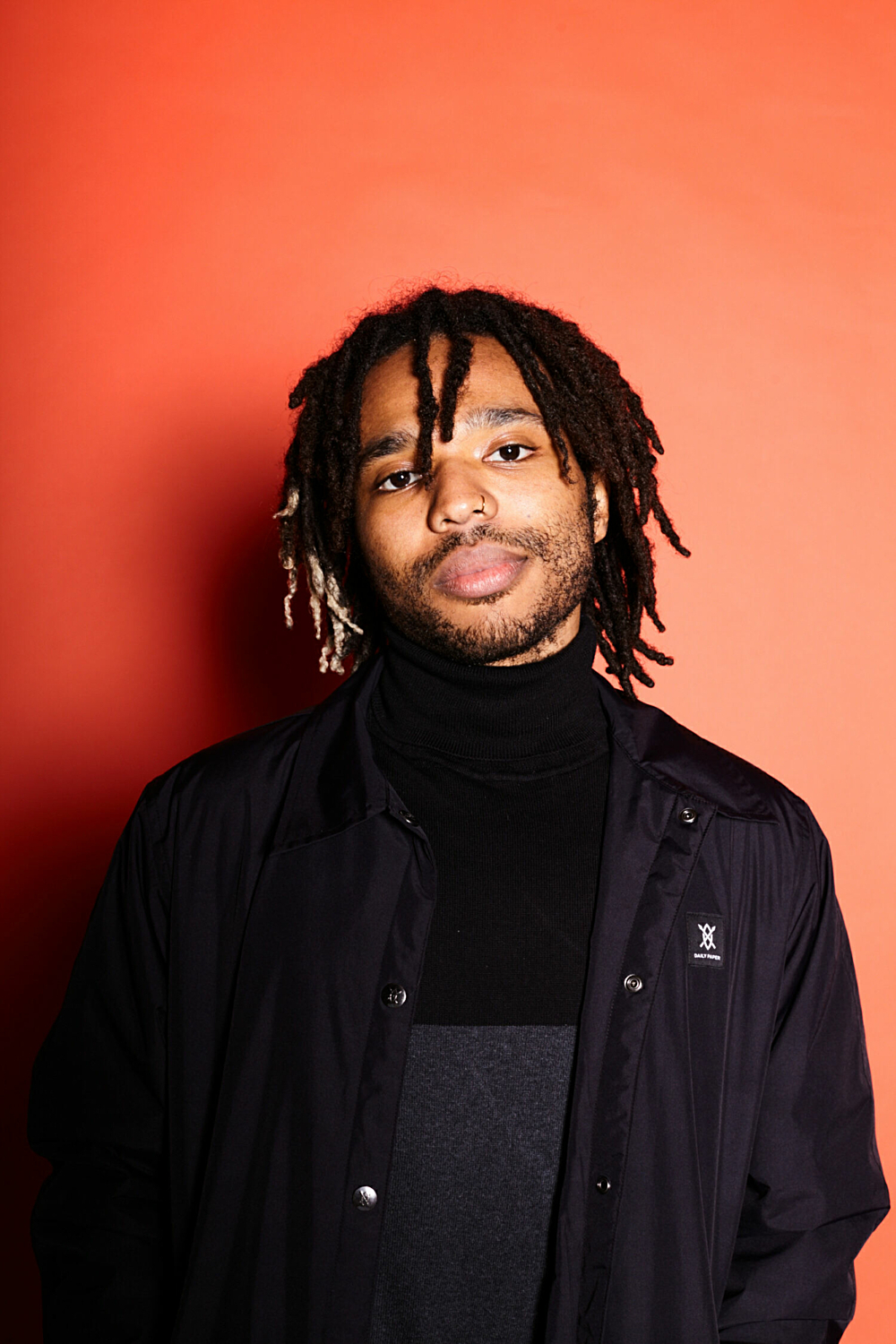 "We'll fight tooth and nail to be able to say what we need and want to say."
— Bobby Vylan
Crucially, whether it comes to the music industry or, indeed, the wider global landscape, Bob Vylan understand that in a capitalist world, money is everything - and often a literal case of life or death. "Everything is connected to your bank account," Bobbie says. "It dictates everything you do. Life is made unavailable to us without money." And it's this thought that forms the backbone of 'Bob Vylan Presents The Price of Life', with the subject leaking into the vast majority of their songs.
Sometimes it's overt, such as in the corrosive, thumping rap rock of 'GDP', which puts under the microscope the way the significance of money changes depending on your class, and the way working class people are sometimes forced to turn to illegal means to survive. In other ways, it's less so: the trumpet-led 'Health Is Wealth' reveals the relationship between food and class, with "the killing of kids with two pound chicken and chips" eventually metamorphosing into the most punk rock song about healthy eating you'll ever hear. Later, 'Drug War' discusses the contrast between selling drugs illegally and pharmaceutical companies raking in colossal profits from prescribing drugs with the potential to cause life-ruining (and sometimes life-ending) addictions.
In 'Pretty Songs', everything comes full circle. "The music you hear on the radio is connected to money," Bobby says. "[The radio] doesn't want songs about capitalism or food deserts or any kind of social hardship that people are going through. They want shit that's going to make motherfuckers spend their money and party on the weekend, buy drinks and not worry about anything going on in life. Then there's an advertisement for a new thing that you need. It's all connected."
If there's anything the Bobs want anyone approaching '…The Price of Life' to recognise, it's the importance of connecting the dots. "Hopefully [this album] will show [people] some connections between things that they maybe didn't make before and get them to think about them when they come across them in life," says Bobbie. An unmissable album that shines the most blazing of lights into the darkest of corners, it tears injustice apart with sharp-tongued finesse, aggression and, at points, a good dash of humour. Yet still, Bob Vylan's epiphanic second accomplishes more than that.
This band is vital. Their words are everything, and it's time to start listening.

'Bob Vylan Presents The Price Of Life' is out now via Ghost Theatre.