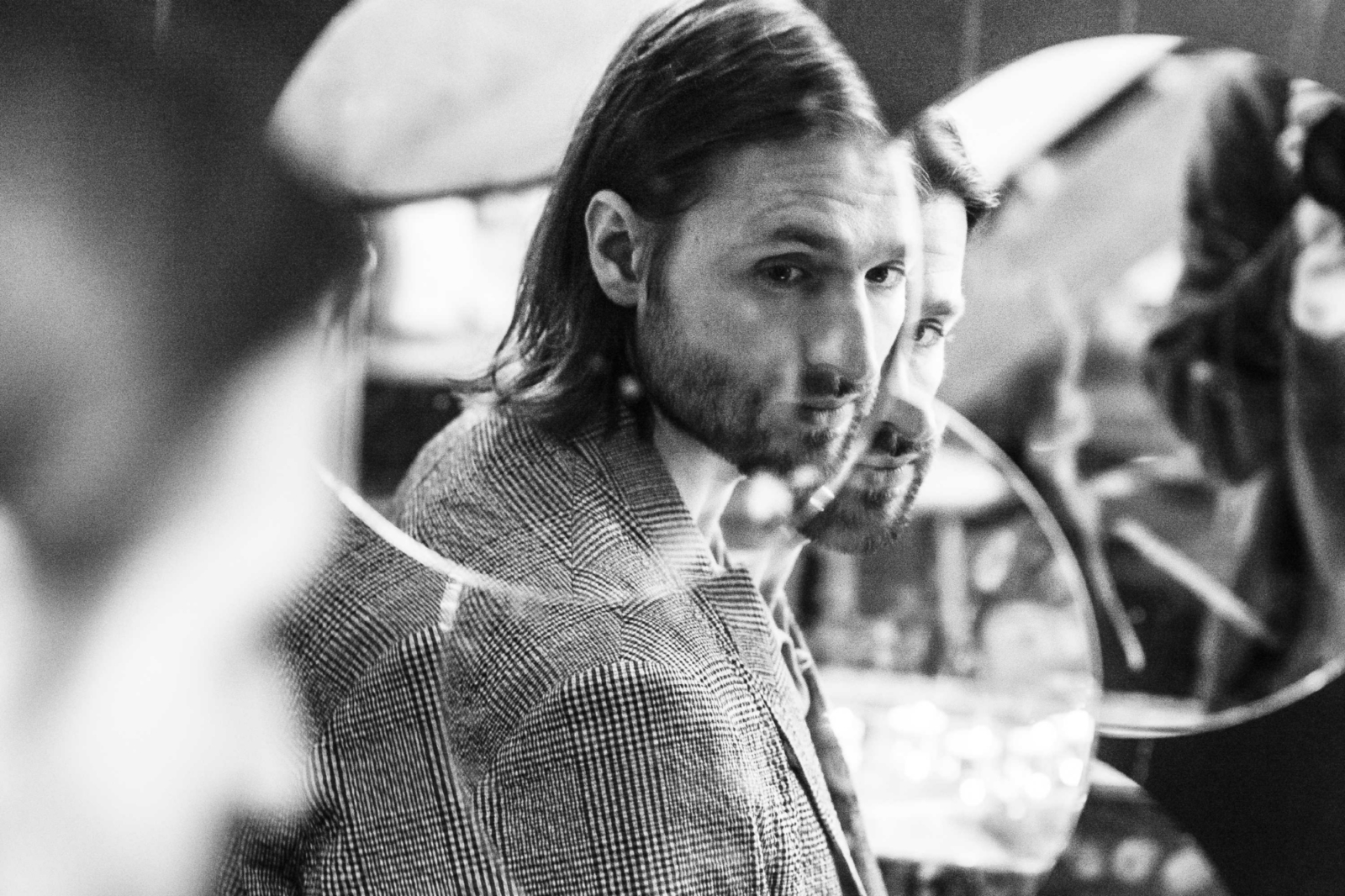 Suspending the madness: Hayden Thorpe
On his debut solo album 'Diviner', the former Wild Beasts frontman finds spiritual freedom in surrendering yourself to the universe, and the power of carving out new beginnings.
Hayden Thorpe's mum has given him plenty of pep talks in his life, but one in particular was needed more than most. Driving him from his home town of Kendal to the Oxenholme Lake District train station in January of 2017 - a journey the pair have taken countless times, and one they know like the back of their hands - the message was simple. "Step out. Face it."
Just a few weeks before, over the Christmas break, Hayden and his Wild Beasts bandmates had convened at their local pub to settle on the hardest, most painful but necessary decision of their lives: they were to break up. Critical darlings that had progressed beyond belief in their decade and a half, the decision, as Hayden puts it, to "ring the bell" on the band came as a surprise for most. Rather than sliding away quietly over a number of years with dwindling interest and softened enthusiasm, the four-piece, in a similar way to The Maccabees before them, bowed out with what seemed like so much more still to give.
Unable to process the decision they had made immediately, his motherly heart-to-heart came at the start of a trip to Los Angeles, somewhere he went, he says, "to suspend my reality for enough time to deal with [the breakup]". There were few plans or rules for the trip, more just getting time as far away from the blustery Lake District winter as possible, trying to process the news, and formulate some form of a plan for what comes next. There was one stipulation for his accommodation in LA though: it had to have a piano. "I didn't know what that piano represented at the time - all I knew was that you couldn't move it," he says simply. "This was an immovable object, the most solid, earthbound object in this house, and I can rely on the mechanics of it, I know these sequence of notes. There is order." What came from this trip - almost as a surprise, or a voice from within - was first solo single, 'Diviner'.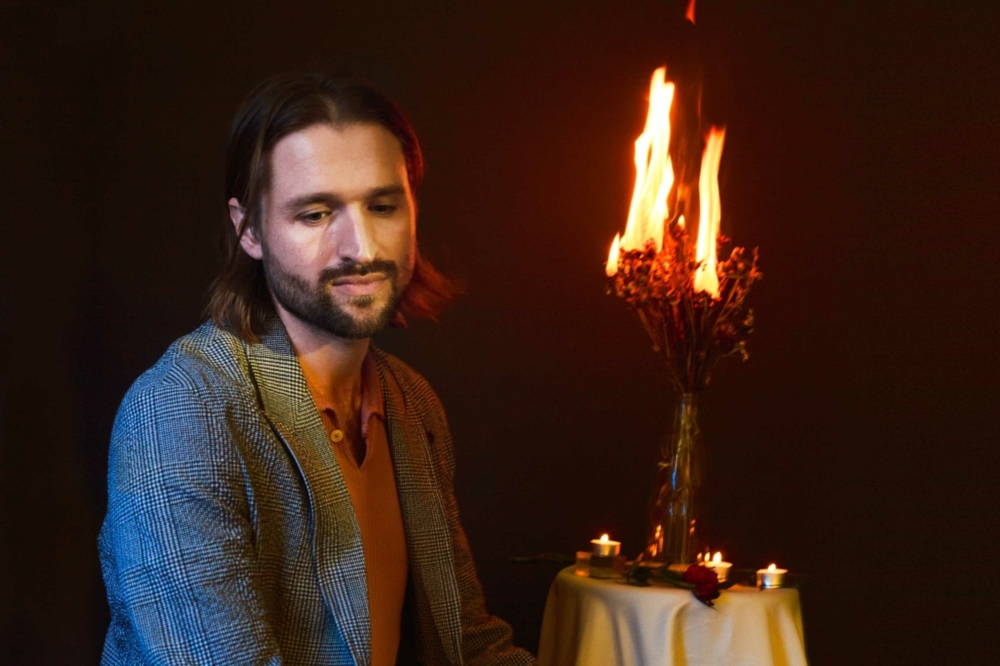 "
['Diviner'] belonged in my front room, with only my dressing gown for company.
"I underestimated what it's like to have the inside of your house feel very different to the outside," he reflects today, sitting outside at the Walthamstow Wetlands nature reserve near his home in North East London, one of the few places of true calm to be found in the capital. "I was operating in secret for quite a long time, and I no longer have to and that's just healthy. It wasn't this kind of CIA-type operation, but contractually I couldn't really let people know that the band had finished, so when I was writing 'Diviner', it was in secret. It belonged in my front room, with only my dressing gown for company."

Spending the best part of 2017 in an invisible room sat between past and future, Hayden's life as the frontman of Wild Beasts carried on unassumingly to the outside world throughout the majority of that summer, just with the insider knowledge that it'd be their last. "In a way I became a hologram of myself," he reflects. "Outwardly, I was still the frontman of a band, and still operating as the guy who would bring what that job description requires. We played a summer of festivals after we'd decided to break up, and it had been nine months since that decision. It was a pretty playful exercise in to how it felt to live within me, to dress as me, but actually to very much feel not quite that person anymore.

"It was like the day of the dead every time we played," he beams, looking back. "You're often asked 'Would you rather go straight away, or would you rather have the time to make peace with your loved ones, and have the conversations you need to have?' and although you have to endure the pain of knowing the ending is coming, at least you get to have those conversations. There was a lot of heavy lifting done emotionally in that time. I have to say, at times it felt like trying to land a jumbo jet without the qualifications, but it was worth it in the end. I was squirming and I was kicking at times, and the toddler in me didn't want to have to tolerate it, but we were all the caretakers of our dreams. As guys, we'd fulfilled our dreams, and we had a responsibility to ourselves and to each other to look after that."


"
At times it felt like trying to land a jumbo jet without the qualifications.
The tour that summer was on the back of Wild Beasts' fifth (and soon to become final) album 'Boy King'. A stark departure from the regal, quietly-sensual sound they'd been known for, the album swapped cardigans and baroque leanings in favour of leather jackets and a slick, unashamedly sexy riff-fest. For four guys that'd always seemed so, well, 'them', painting this new face on was one that it took time to truly grasp. "I think the line between actor and method actor and your actual self became very blurred," Hayden reflects with a knowing (if slightly self-conscious) grin. "You believe what you need to believe in order to live how you need to live. I believed I was that guy, and therefore I was that guy. You are only the you you are being when you are being you… if that makes sense." He cracks another grin, before recalling a memory of one of the most eyebrow-raising moments of this era, at the tail end of the summer of 2016. Wild Beasts performed a secret set at midnight at End Of The Road Festival, an event they'd previously headlined. Hayden sauntered on stage a few minutes behind schedule, clad with black sunglasses, and thrusted his way through a set that saw him croon lyrics such as "no getting it right, no getting it wrong, just getting it on" from 'Get My Bang'.

"Yeah I crossed over at that point, for myself," he smirks. "There's a point in any musician's life where they have the sunglasses on for practicality, and it's the decision not to take them off. I just had a fucking great time. It was just fun, and it was raw. I was a bit contorted and warped and fucked up at that time, and it was great. For those people who followed us, they were reaching for the Advil and instead got, you know, something quite different. It was self-medication. Your ego is there to protect you for survival, [and] at that time my ego needed to be swollen for protection. The ego is only ever as big as the insecurity it's defending. And it was large at that point. I had a family that was in the process of not being a family anymore, and you need to try a few selves on before you know which one fits when that stuff is happening."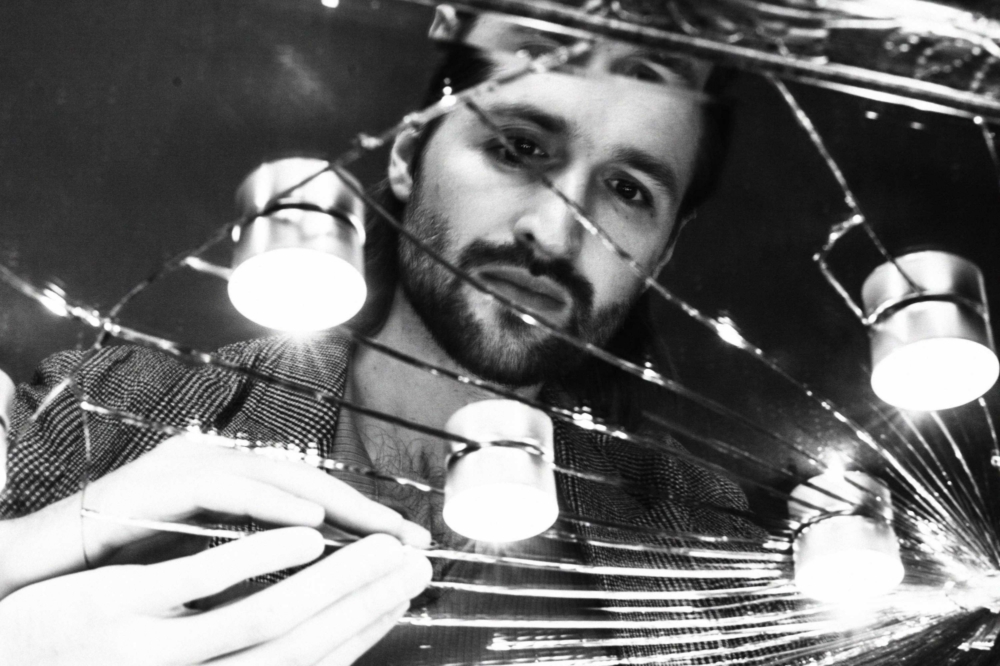 "
The ego is only ever as big as the insecurity it's defending. And it was large at that point.
"It was beyond feeling 'right'," he ruminates, thinking of whether he knew at the time that the way Wild Beasts bowed out was the correct one. "There was such alignment and such symmetry, it was as if it was already written. And that was what really became the genesis of 'Diviner', this uncanny feeling I had that it was always like this. That the songs I was writing were already written, and they'd always been there, and that I had to be of the right mind to come and collect them."
After the title track was penned in Los Angeles, Hayden set up stall in his Walthamstow flat and embarked on, as he remembers it, "a time of vast aloneness". 'Diviner' is a record that he describes as deeply intuitive, and this deep sense of knowing flows through it, with earthy, fluid piano lines floating around his ever-present falsetto. "If you build a band around yourself, you're definitely someone who doesn't like to be on their own," he laughs. "That sense of 'No, don't leave me!' isn't something you grow out of if you form a band." The "real knowing of self" that the creation of 'Diviner' gave him is something he describes as a "delayed adolescence". "I think if you imagine songs, you have a distinctive imagining of yourself along with it. I always thought if I wrote a song in a certain way then I became it, so I kind of wrote myself into existence in that sense. I wanted to make sure it was from gut to heart to mouth, rather than via too much conscious thinking, and therefore intuition came in.
"The main difference when you're making music on your own is that you are your own value system. You're the only person who decides what a good idea is or not. Any group of people will decide what a good thing is if it's good for the group. On your own, you have to decide what that society inside yourself looks like. Your mind is plastic, and if your neural pathways have been firing in a certain direction for your whole life - and that is to make songs, to try and pull these melodies out of the air and make something out of the day so you're not in deficit to the day - then those neural pathways eventually become a Ganges, and you just have to go with it. I couldn't help myself," he continues, his voice gathering pace as if this compulsion is still firing within him. "There was something very soothing about sitting at a piano. There's something so present about it. It's like you're remembering the future. I know that sounds really strange, but music only works when you remember what has been, and anticipate what will be. You're in that space in between. So that's where I would have to put myself; I wasn't looking back too much, and I wasn't too shit-scared about what was next. It was the only position where I could hold hands with both worlds."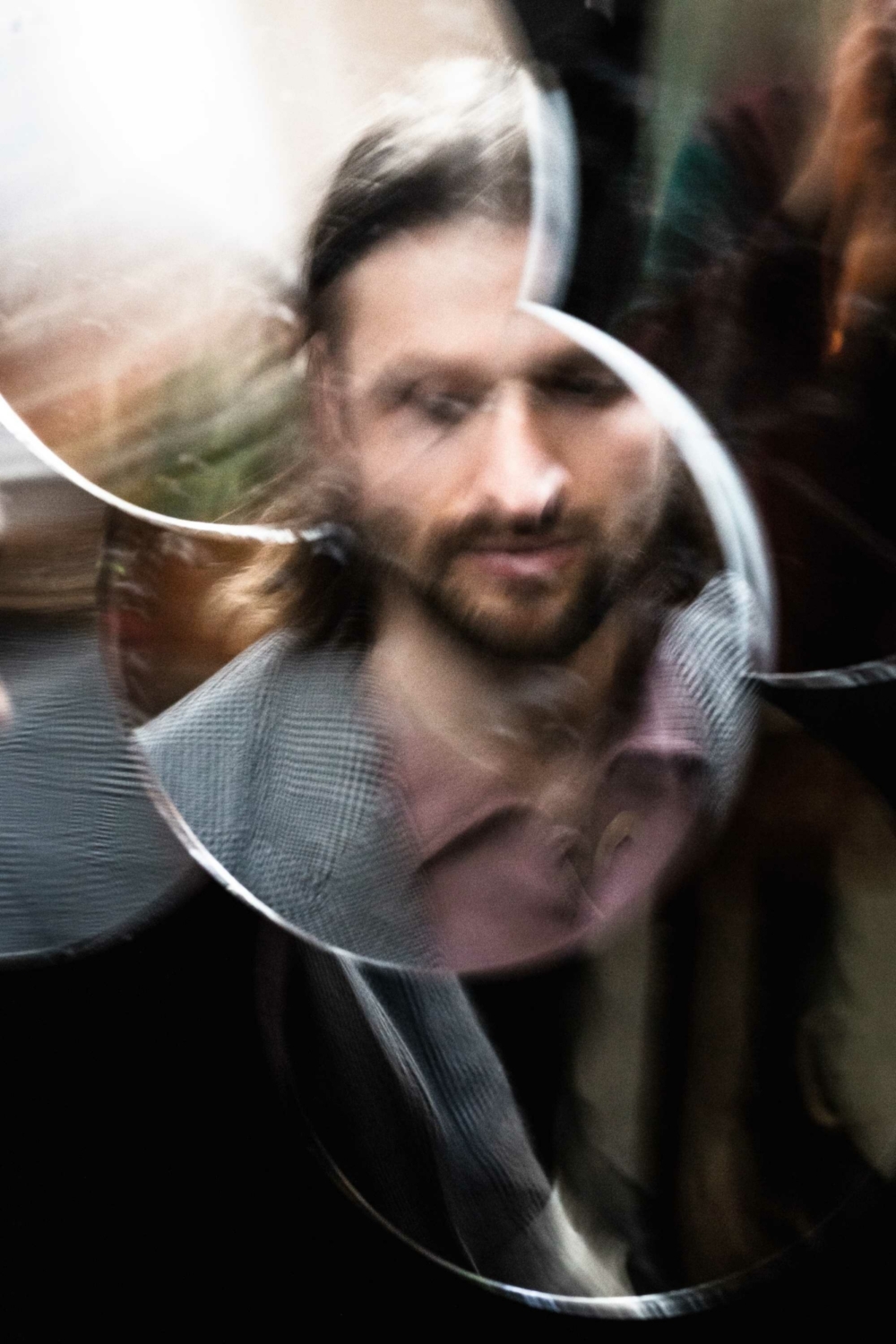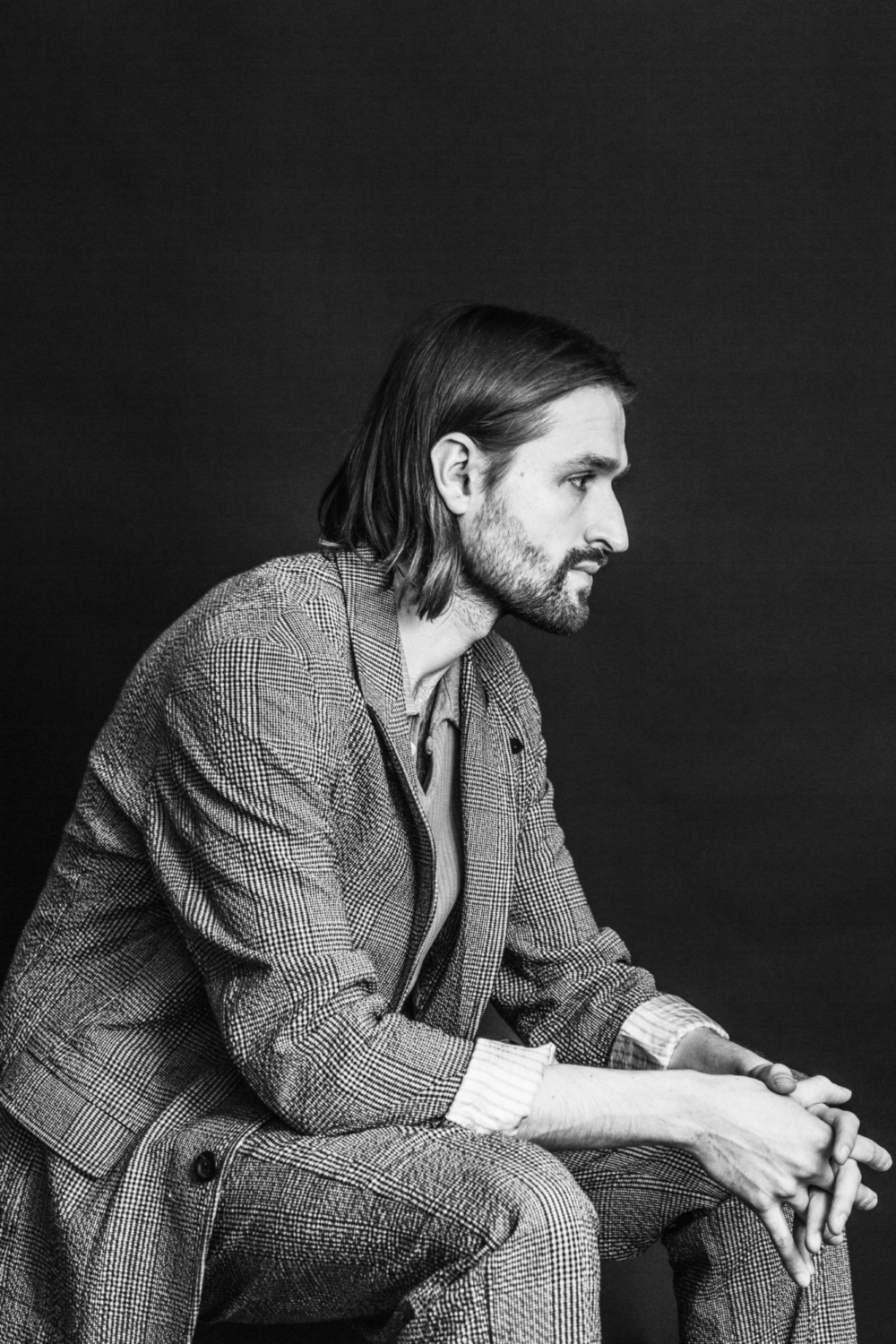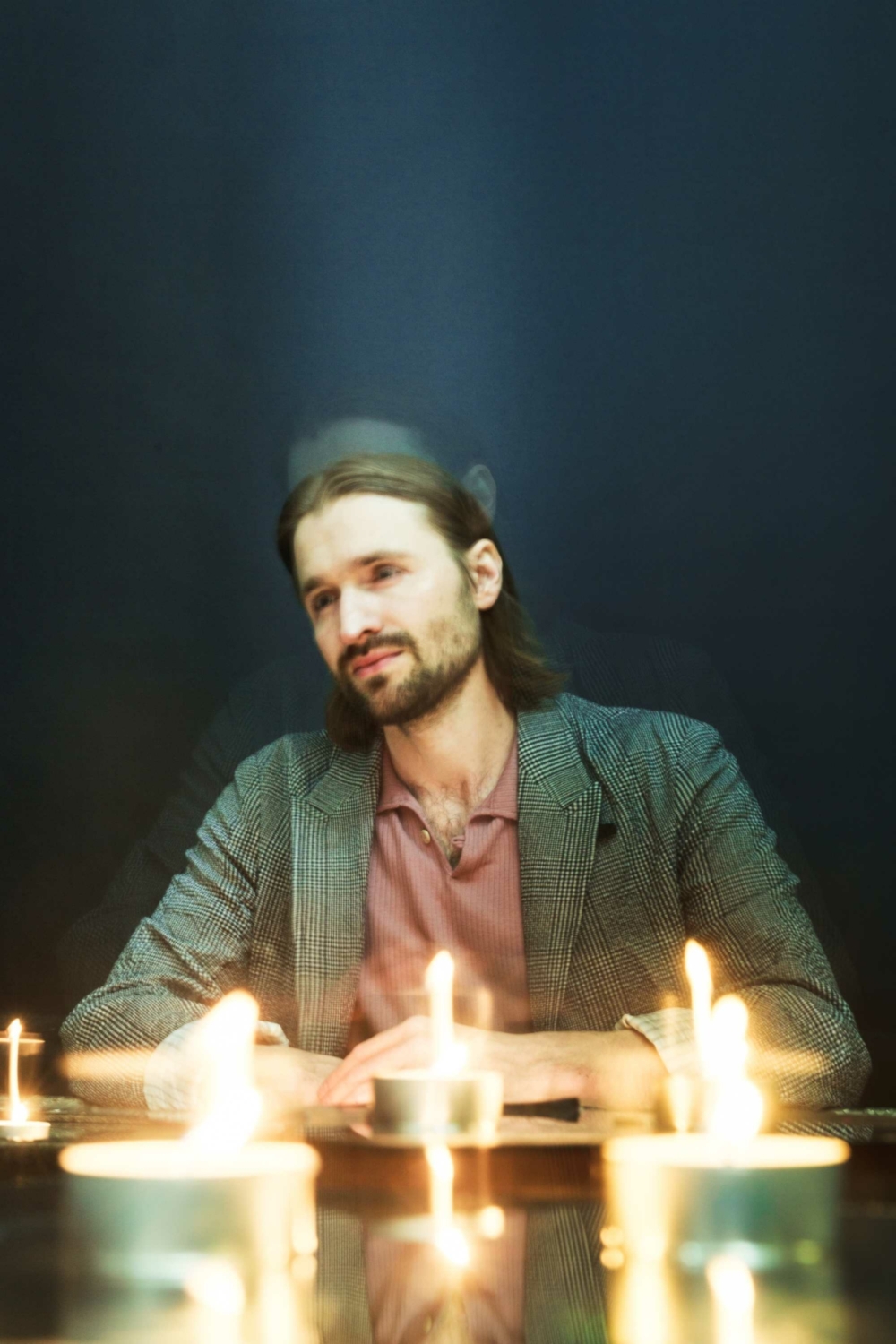 "
There's a point in any musician's life where they have the sunglasses on for practicality, and it's the decision not to take them off.
Hayden carries with him a deep belief in what some might call 'the universe', or the sense that a path has already been laid out for you, that some things are just meant to be. This sense of surrendering yourself to these eventualities carries 'Diviner', and became vital to its creation, even if it manifested itself in some pretty gruesome ways. Around the half-way point of the creation of the record, he developed quinsy, a rare complication of tonsilitis that causes inflammation and the development of a pus-filled abscess in the throat. Struggling to breathe almost entirely, he dragged himself back to his dad's house, and a trip to A&E followed, in which he lost his voice entirely. "That's the hook I hang myself off!" he says, exasperated. "I'm a singer! At least I have that! Don't take that from me!"

Recovering at his childhood home, the compulsion to continue work on the album led him to start singing again a little too early in his recovery, to the point where he had to drop all the songs he'd written for the album into a lower key in order to sing them properly. "I just took it as me literally re-finding my voice," he reflects. "It had to happen. And it had to happen in the mountains, at the piano that I learned on as a boy. That's just how it had to be. This is what I mean about the uncanniness of alignment. Of course it was gonna be like that… and if you just relinquish yourself to the eventuality of how things will come to pass, and the certainty that you have no control over it, then things get a lot easier."

This sense of a perfect circle hangs heavy over 'Diviner'. The piano loop in 'Spherical Time' - an ambient, droney instrumental track that sits near the end of the record - was written on that very same piano when he was 16, and has existed as his "reboot chord sequence" ever since, to test out new pianos and kick into gear in soundchecks. "It just survived, it was like a cockroach. It kept crawling back, and every now and again it would start on me. Funnily enough, we recorded it at full speed and then it became a half speed instrumental track. And I was double the age I was at 16 making it. It's almost as if I had to slow time down by half to go and shake hands with that guy."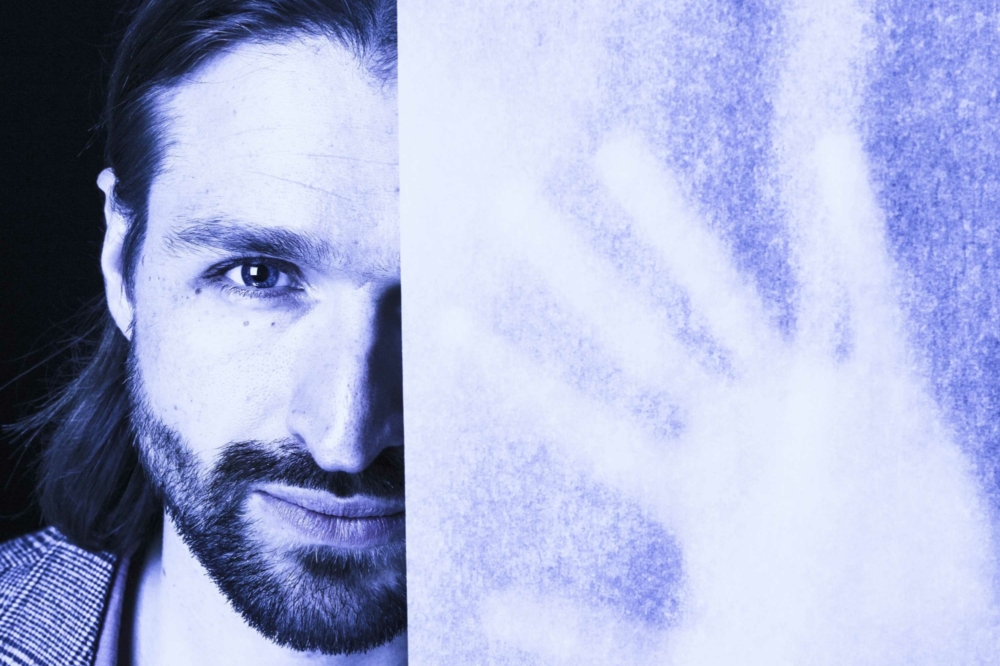 "
If you relinquish yourself to the eventuality of how things will come to pass, things get a lot easier.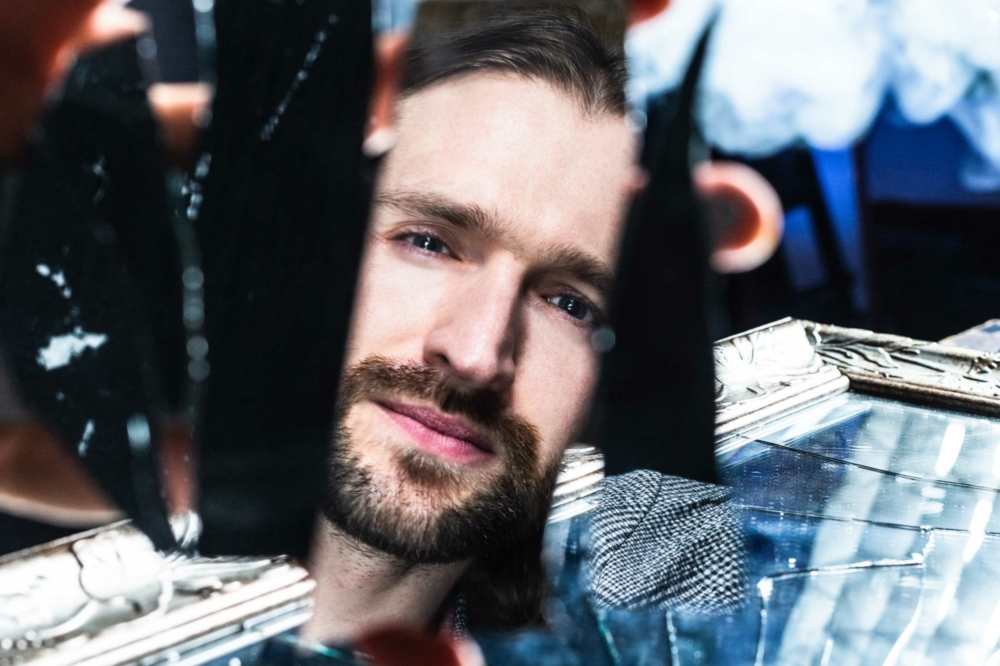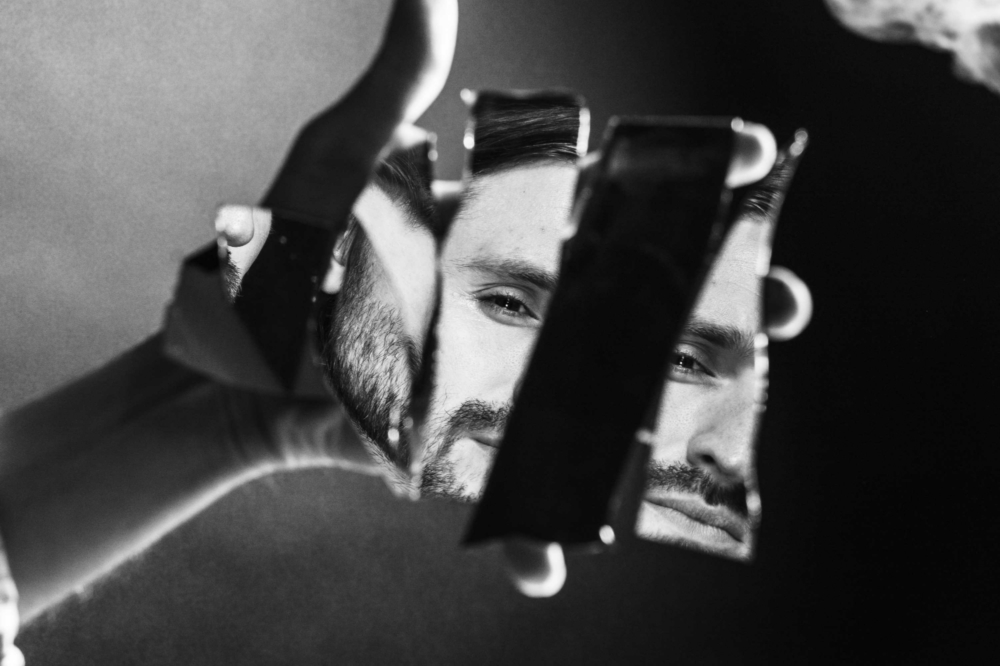 Hayden describes the process of writing 'Diviner' as like a weather system shifting in. "And that's why I brought you here today!" he giddily exclaims, looking out over the tranquil nature reserve. "There was a very definitive day when I knew I had the record, towards the end of 2017, after the [break up] announcement had been made. Hurricane Ophelia had whipped up all the dust in the Sahara, and it blew right across London. I was down here, looking at Canary Wharf, and the red mist was upon the city, and there was just this deep.... and this is where it gets kinda quasi-mystical," he grins, unapologetically full of pretension, "this deep sense of oneness. That the Saharan desert can belong here. It was a peaceful moment."
Peace sits at the heart of 'Diviner'. Formed from the formative decision he and his bandmates made that Christmas, the album exists as an ode to new beginnings, finding understanding in solitude, and making that seemingly scary jump that ends up opening a whole new world to explore. It's put best in album highlight 'Love Crimes'. "Even the greatest of loves can be given up," he croons over stomping piano, before gorgeous, glacial backing vocals back him up as he sings: "I'm away." Now that's a pep talk if ever there was one.
'Diviner' is out 24th May via Domino.