Neu Get To Know… Cub Sport
Sharing their new album 'LIKE NIRVANA' today, meet the Australian alt pop outfit.
Hello and welcome to DIY's introducing feature, Get To Know… getting you a little bit closer to the buzziest new acts that have been catching our eye as of late, and working out what makes them tick.

Recently we've met rising LA alt-artist Mk.gee, pop's newest provocateur Madge, futuristic-pop duo 0171, multi-instrumentalist William Blackaby, and now we're introducing you to Cub Sport.
Hailing from Brisbane, Australia, the group are sharing their brand new album 'LIKE NIRVANA' today. Speaking on creating the record, the band's Tim Nelson says, "As I've grown, I've been able to acknowledge some of the things that I had been pushing down. Allowing myself to exist and create through both the light and dark times brought out raw emotions and while the results weren't always your classic 'feel-good' songs, what I created made me feel good."
We sent them over some quick fire qs to find out even more.
Describe your music to us in the form of a Tinder bio.
Little bit weird tbh but with a warm, beautiful and calm air that'll make you realise weird is good. Looking for fun but also to ascend. Not afraid of EMOTIONS! Let's get deep and be light. 420 friendly and open to all possibilities 👽🌿✨🌈
What's your earliest musical memory?
Running around the coffee table in our lounge room as a bubba while mum played a ragtime piece on the piano. Also, watching music videos on 'rage' with my siblings on Saturday mornings.
Who were some artists that inspired you when you were just starting out (and why)?
Around the time of writing our debut album I was really inspired by Lorde (I still am)- we're both November 7 Scorpios and I feel a really strong connection to her writing. I was also listening to lots of Sky Ferreira, Blood Orange, Haim and Beyonce's visual album. I got really into Leonard Cohen around that time too - I was so inspired by the raw honesty in his lyrics. At that point I wasn't ready to acknowledge that I was queer and I filtered a lot of what I was saying through cryptic lyrics that could have double meanings, but upon hearing the line 'Giving me head on the unmade bed…' I was like 'Damn, honesty hits hard.' It changed the way I write and eventually lead to me more-or-less outing myself and revealing my love for Sam through writing songs.
You're from Brisbane! What do you think of the music scene there at the moment?
The Brisbane music scene is thriving. Some of the best artists/producers/writers in the world are coming out of Brisbane right now. Mallrat, Wafia, Hatchie, Thelma Plum, The Veronicas, Eves Karydas just to name a few!
Are there any other artists breaking through at the same time that you take inspiration from?
Mallrat - her poetic interpretation of everyday things and angelic energy is really inspiring. Also Hatchie - I love Hatchie's warm and washy guitar tones and soaring melodies, I think there's a gentle nod to Hatchie in our song 'Drive.'
Who would be your dream collaborator?
I have a long list. I really wanna work with Rostam Batmanglij, The Blaze, 070 Shake, Frank Ocean, Solange, Lana Del Rey, Kanye West, Lorde, Kevin Abstract and Flume. I've collaborated with Mallrat twice now, on our self-titled album and on LIKE NIRVANA - both of those collabs were a dream.
Musically or otherwise, what are you most looking forward to this year?
I'm looking forward to being home for an entire Brisbane Spring. I wanna take our dogs Missy and Evie on a camper van holiday or something. I'm also really excited to create more visual/video pieces around the new album LIKE NIRVANA. More music videos, and bringing the magic of the live show to a digital space. I've been writing some new songs that I'm really vibing, so I'm excited to keep adding to that collection without time pressures and expectations, just let it flow y'know. I'm excited for the unknown.
If people could take away one thing from your music, what would it be?
Peace; a feeling of calm, a feeling of love and connectedness. LIKE NIRVANA is equal parts exhilarating and relaxing to me, so I hope people feel recharged and refreshed listening to it.

Get your copy of the latest issue
More like this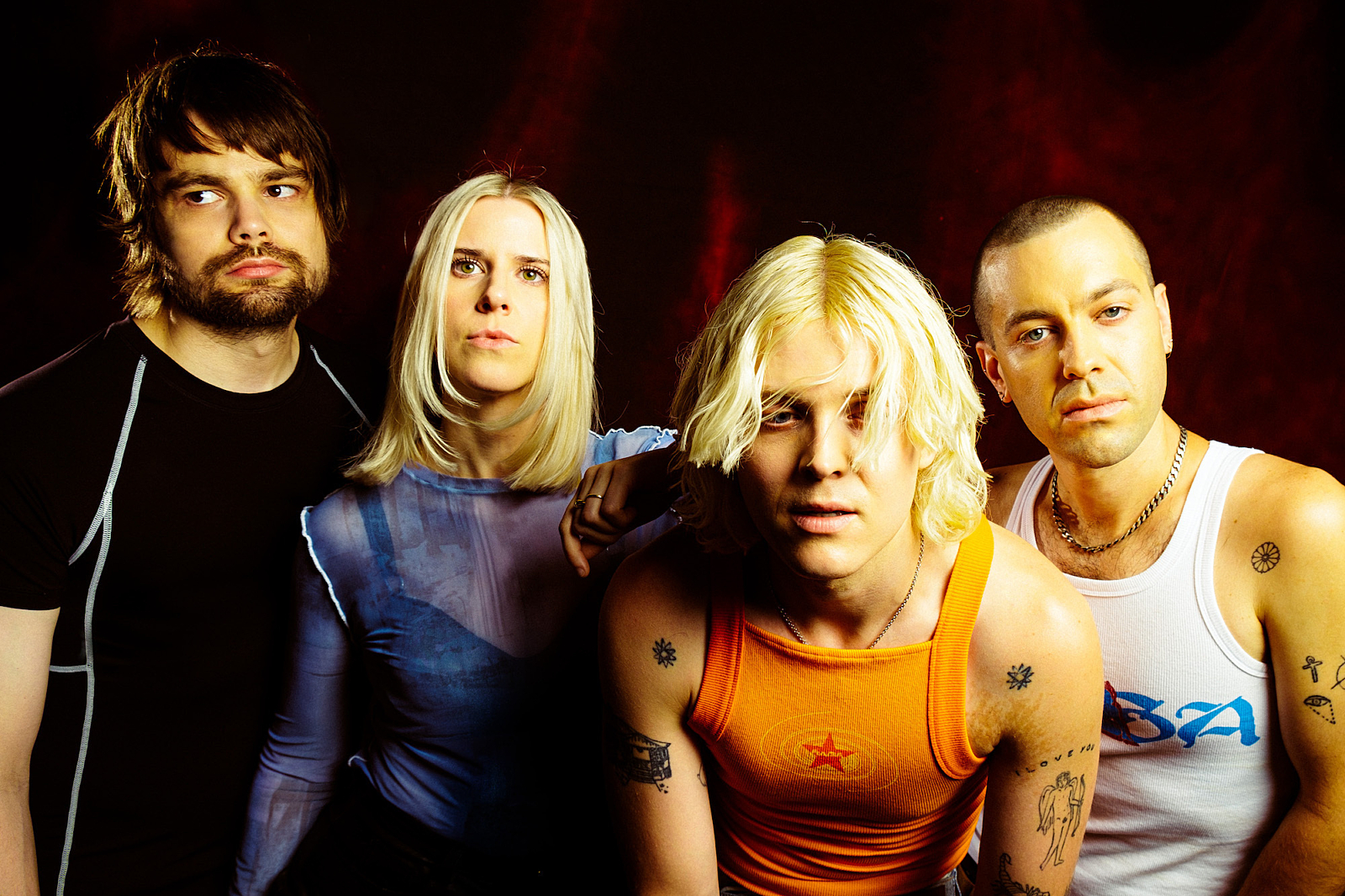 The Brisbane band are also sharing new track 'Keep Me Safe'.