Neu Get To Know… VC Pines
Sharing his latest single 'Bluebirds' today, meet the emerging London artist.
Hello and welcome to DIY's introducing feature, Get To Know… getting you a little bit closer to the buzziest new acts that have been catching our eye as of late, and working out what makes them tick.
Recently we've met NYC artist Okay Kaya, jangly-pop Canadians Kiwi Jr., pop's boldest new voice, Jerskin Fendrix, Cardiff glam rockers Buzzard Buzzard Buzzard, and now we're introducing you to emerging London artist VC Pines.
Otherwise known as Jack Mercer, he's sharing his latest soul-tinged lo-fi bop 'Bluebirds' today. Talking about the track, he explains, "'Bluebirds' as a whole song for example is blue in my head, but moves through shades of orange, dark green and violet. It all helps me visualise the song whilst writing to create something that I literally feel when playing live on stage. I can see and feel the song as it moves throughout."
Following his previous releases 'Garden Of The Year' and 'Bones', it's an enchanting glimpse into what he's got up his sleeve for 2020, so we sent him over some quick fire qs to get to know him a little better.
Describe your music to us in the form of a Tinder bio.
I'm very much in touch with my soulful side, but sometimes I'm hard and veiny in person. Looking for someone who's not embarrassed to introduce me to their friends at parties.

What's your earliest musical memory?
I remember finding this punk compilation CD that my dad had when I was about 7 and Ian Dury's 'Sex, Drugs and Rock n Roll' was on there. I had it on repeat all the time and used to imagine what him and the band looked like. Turns out they looked a lot like how they sounded.

Who were some artists that inspired you when you were just starting out (and why)?
We used to play around 3 hours of covers in pubs when I first started in my old band. So we took inspiration from old stuff like the Stones, the Temptations, The Faces and then the first couple of albums by Kings Of Leon and 'AM' by Arctic Monkeys. Current Inspirations are different now but I'm still asking Gil Scott Heron and Bobby Womack for advice.

You're from Twickenham! What do you think of the music scene there at the moment?
It's not great man, not in a contemporary sense anyway. There are loads of blues gigs and open mics during the week and it's all guys playing covers in a Greene King pub. Which is good every once in a while but there are no new venues for bands/artists playing their own music to express that.

Are there any other artists breaking through at the same time that you take inspiration from?
I've worked a bit with Lucy Lu and Connie Constance, the work produced by both of them is wicked. Celeste has smashed through it now but she definitely inspires me too.

Who would be your dream collaborator?
Andre 3000.

Musically or otherwise, what are you most looking forward to this year?
I'm just looking forward to putting my EP out to the world and seeing what they think of it! I've had it ready to go for ages now and I'm constantly making new stuff so I'm just trying to get it all out.

If people could take away one thing from your music, what would it be?
Pain, misery and/or fear.
More like this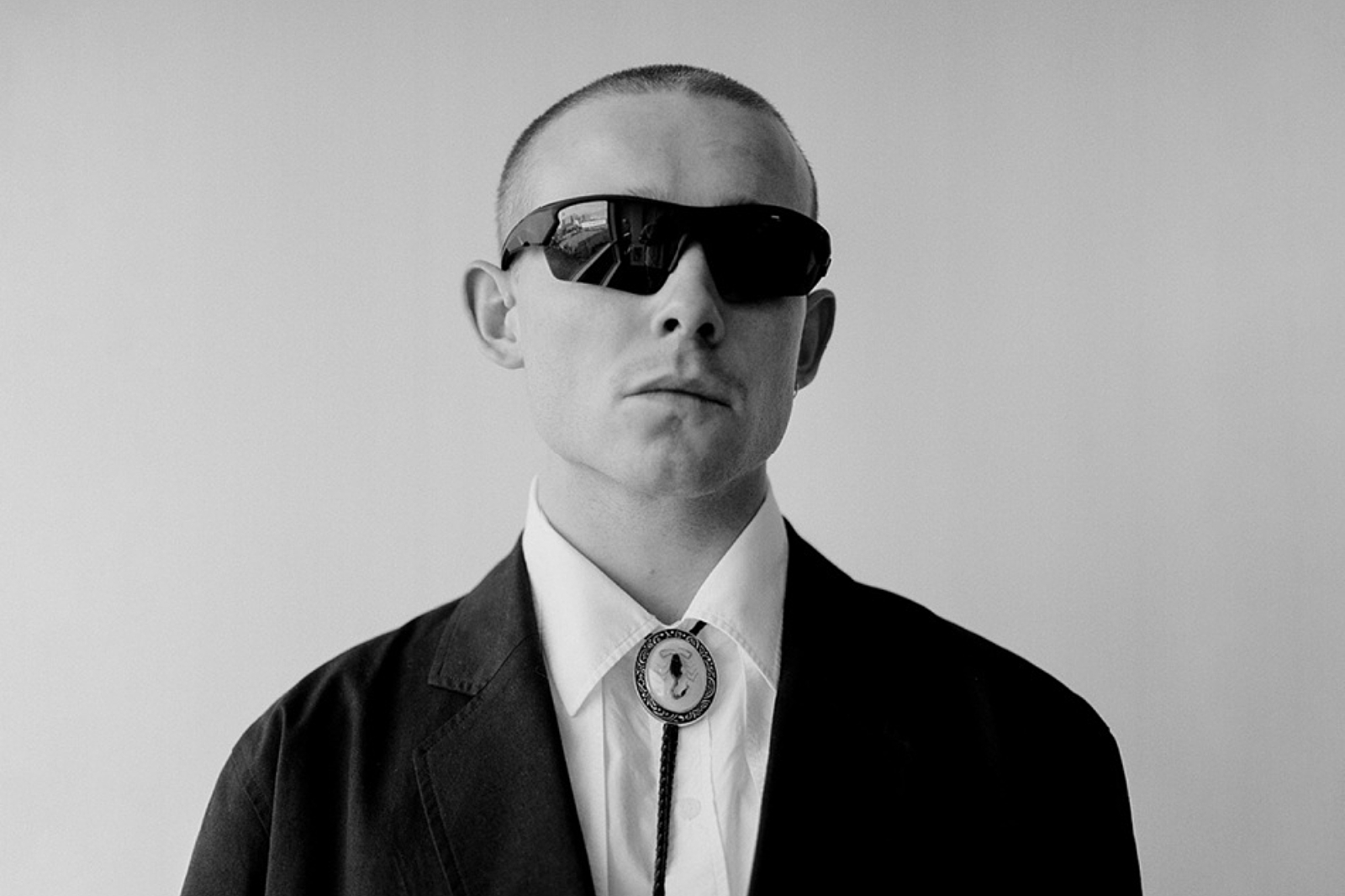 The track follows last year's hiatus.