Track By Track
Jess Williamson breaks down her new album 'Cosmic Wink', track by track
The new album is out today (11th May) via Mexican Summer.
Texas-born, LA-based singer-songwriter Jess Williamson releases her new album 'Cosmic Wink' today (11th May).
A gorgeous listen, largely free from inhibition, it's a brilliant progression from the singer, one we called "an album packed full of revelations, while never dissatisfied at not having all the answers" in our review of the record.
Listen to 'Cosmic Wink' in full below, alongside a track-by-track run-through of the album from the singer.
I See The White
This was one of the first songs I wrote for the record and it set the tone for the rest of the album. I wanted to work with some big questions about love and time and mortality but have the song feel like a celebration. Because that's life, right?
So I wrote the skeleton of the song and most of the melodies, but it was missing something. I was thinking a lot about Stevie Nicks with this one. Her energy inspired this song. When I brought it to the table during pre-production with Shane (Renfro, co-producer of Cosmic Wink), he helped rework some of the chord changes, especially during the chorus, and it made the song. His musicality was the missing link on this one and it all came together.
Awakening, Baby
We drew influence from the Spanish artist Pep Laguarda for the production on this one. Shane and I heard Pep Laguarda for the first time when we were staying at El Cosmico in Marfa and we both loved it and started listening to the record "Brossa D'Ahir" all the time. I can't find very much online about Pep. Is this a person? A band? I don't know. I only know the record was made in 1978 and recorded in Mallorca and it's a perfect album.
White Bird
I'm pretty sure this is the first song we recorded for the album. We tracked it live with the full band playing and then overdubbed some more guitars and the vocals. This was the first time I experimented with doubling my vocal. Maybe no one will hear this in the song, but for me I was thinking a lot about the Rolling Stones with this one. Just their kind of effortless, powerful, coolness. I wanted to sound cool on this song. Do I?
This one is a lot about moving to Los Angeles. I remember going to a house show when I first got to LA. I looked around and realized I was surrounded by musicians whose music I was familiar with and respected and none of them had a clue who I was. I'm tempted to say who they were but maybe that's too embarrassing. I will say that a guy who lived at the house got mad at me for eating a banana. He was so mean about it too, but it didn't really bother me because it was so absurd. But anyway, thats where the line comes from, "Be kind to me, this is not my city."
Wild Rain
I recorded this song at first with just me singing and playing it on an acoustic guitar. We thought it was going to be a scratch vocal so we didn't mic everything the "correct" way. But when we listened back, I realized I had to keep that original vocal. I sang it in a way that I dont think I would have if I'd known we were keeping it, and I like the way it sounds. It's a little bit lazy. So there is this remnant of my acoustic guitar bleeding from my headphones into the vocal track, you can hear it the most at the beginning of the song. But we liked that too! A happy accident. It became the perfect rythmic element to anchor the beginning of the song. It reminds me of rain.
We wanted to have a moment of the heavens breaking open midway through and ushering us into another realm. So we started building off just my voice and the memory of an acoustic guitar, layering synths and more vocals. I think this is my favorite song on the album.
"I wanted to sound cool on this song. Do I?"
Thunder Song
When I wrote this song I was picturing driving down this certain stretch of desert highway at night time — it's I-90 between Alpine and Marfa in West Texas. That's one of my favorite drives and it inspired the sound of this one. This song is, lyrically, written in first person, but it's not about me. At least, it wasn't when I wrote it. And then this strange thing happened where I started to identify with the lyrics more and more. It became prophetic in a way. Jealousy — the dark side of love!
Mama Proud
Mama Proud is one of those songs that started out as a few seeds and once we took it to the studio they all came into bloom. It was a very collaborative and free undertaking. A little mantra throughout making this record was "that's what happens when you feel safe". We wanted to really experiement with this song and we agreed that nothing was off limits.
So we started off with only the guitar and lead vocal as our foundation, and then we ran wild together. My voice is sampled, turned into a synth texture, and used as a rhythmic element. The keyboard is played at the end like a bongo, and when I hear that part I always envision bubbles underwater. We layered maybe 9 or 10 of my vocal to create the layers of harmony on the "dance" section and then Dan Duszynski (the co-producer and engineer of the album) added the jazzy drums and piano behind it. The repeating vocals in the outro were a completely unplanned, spontaneous thing. I just started singing the oohs out of nowhere really and we kept it and added more vocals. It felt like that idea came from somewhere else and we grabbed ahold of it before it got away.
Dream State
This one had a few iterations, in fact there is a whole intro that at the last minute I decided to chop off. It made a lot of sense lyrically but musically it wasn't serving the song. Maybe it will surface someday. This song is partially about working with dreams and when your dream life influences your waking life. Somehow we were influenced by Nirvana with the prechorus of this song. Can you hear it? "If I have half a mind" - that's our Nirvana moment.
Forever
I wrote this song on guitar and in the end it became more like an abstract painting than the Leonard Cohen-esque folk song I envisioned it to be at first. Sometimes unplanned things happen in the studio and you have to ride the wave and trust it. Basically Shane always knew how this one was gonna go, and I just wasn't ready for it. I was very skeptical about this song at first, I wasn't sure if it was working. I think it was just out of my comfort zone and I was being resistant. Now I love it. The musical treatment that we gave this song perfectly complements the lyrics. When I listen to it I picture different colors of paint going on a huge canvas, like an infinite scroll stretching out. I would love to make a music video for this song someday.
Love On The Piano
Shane and I were living in Lockhart, Texas for a couple months when I was finishing up writing the record and when we did pre-production and recorded it. We had a piano set up in the garage, and when we were demo-ing out all the songs, Shane recorded the piano out there just for the demo on my computer. But we loved it so much we ended up using that on the actual record and you can hear the birds that were around our house chirping on the album now. I love this as the album closer. This song is about love permeating every aspect of your being, all parts of life.
Jess Williamson's new album 'Cosmic Wink' is out now via Mexican Summer.
Read More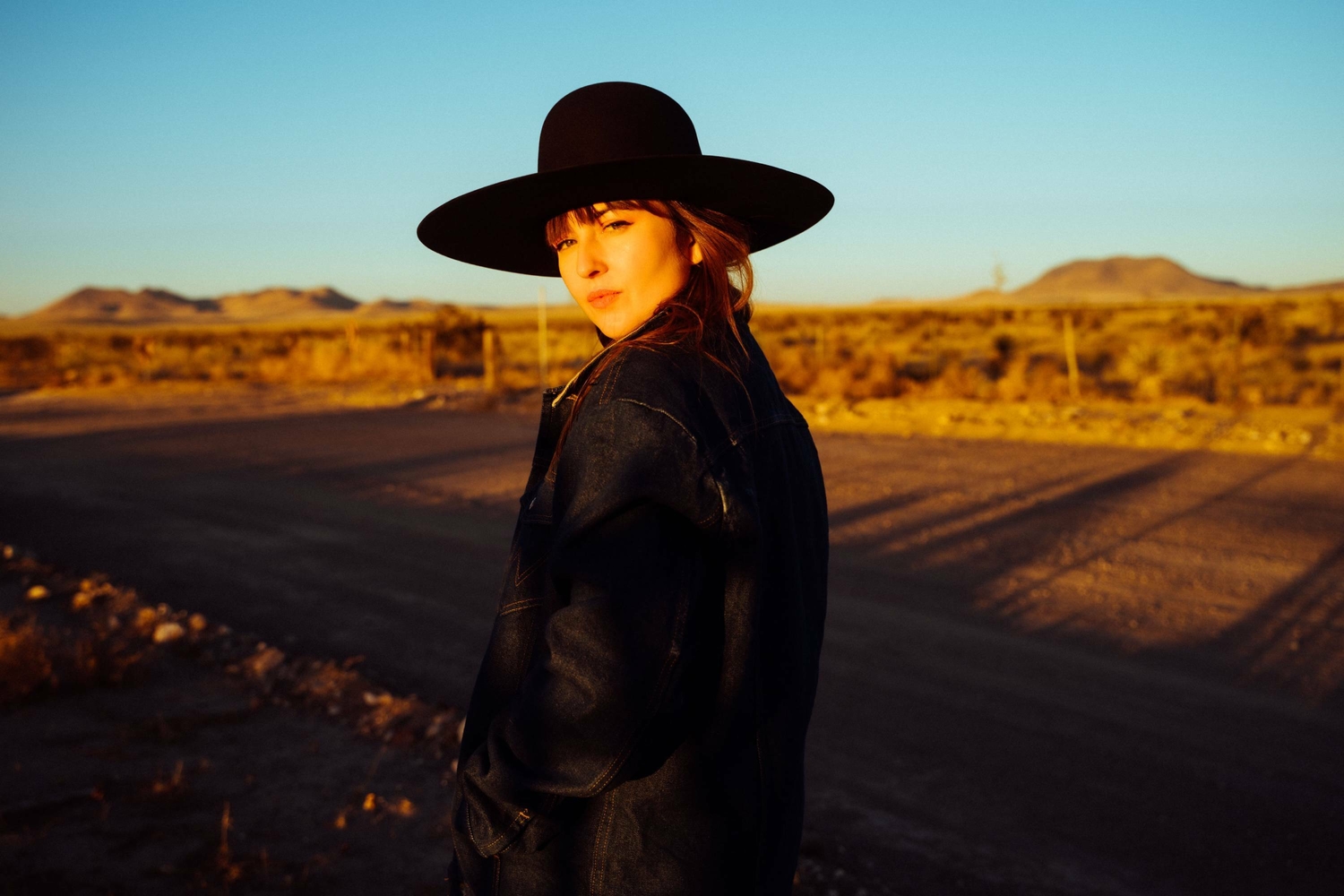 It is the latest taste of her forthcoming album.
25th April 2023, 12:00am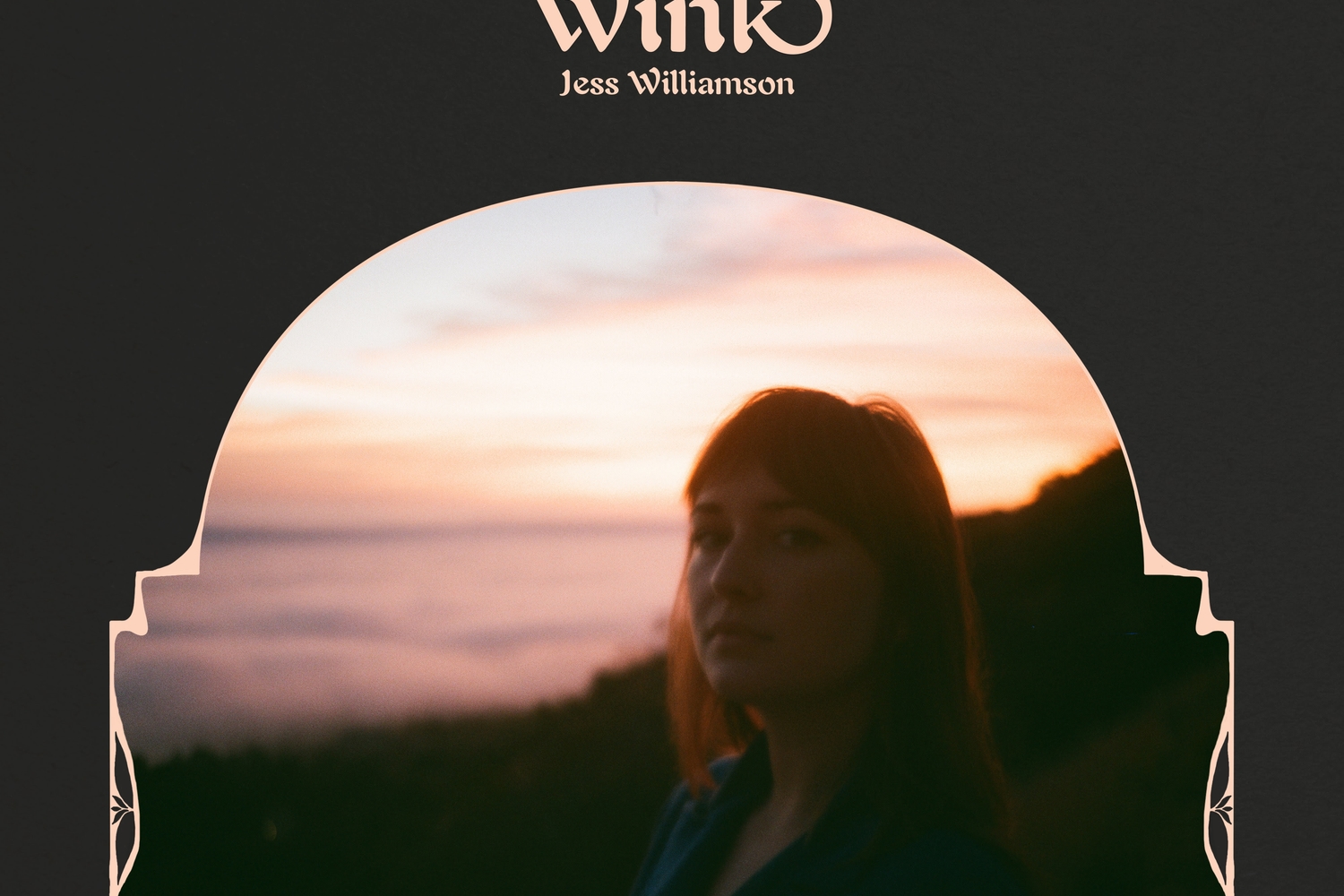 3 Stars
Largely free from inhibition.
11th May 2018, 7:51am
The singer-songwriter's new album, 'Cosmic Wink', is released next month.
9th April 2018, 12:00am
Featuring James Blake, Romy, Marika Hackman, yeule and more.