Saturday highlights at Latitude 2014
DIY picks out the standout names on the second day of musical festivities in Henham Park.
Wander off towards any stage at Latitude 2014 and you'll hear something wonderful sneaking out of stage speakers. There's corners of the fest devoted to comedy, literature, theatre, but that's before even taking into account the stages devoted to new bands, or familiar faces, or even the Obelisk Arena, which presents a brilliantly diverse bill across the whole weekend.
Stuck on what to see? You'll find the stage times over here. And if that's not enough, we've decided to hack away at the line-up to pick out some highlights, before putting them in a nifty trio of playlists to enjoy across the whole weekend. From new bands to the big-name headliners, this'll ever whet the appetite for the day ahead, or it'll make those at home intensely jealous about what they're missing out on. Follow DIY on Spotify here for daily updates.
For the rest of our Latitude coverage, keep track of the DIY Latitude hub, or follow the festival's every move via our daily liveblogs.
Saturday's a massive day at Latitude. Following on from Lily Allen's headline slot, Damon Albarn brings his 'Everyday Robots' LP (and a whole lot more) to Henham Park. Other highlights arrive in the form of Jungle (following the funk forefathers Hall & Oates), Gengahr, and DIY's July cover stars Royksopp & Robyn.
Listen in full to DIY's Saturday at Latitude playlist here. Catch-up with the Friday playlist here. Below is a rundown of Saturday's tracklist.
Jungle - The Heat
Following up Hall & Oates isn't easy business for anyone, but fortunately Jungle have been schooled in funk, right down to the bare bones of their self-titled debut album. That's out this week, so the London bunch are in celebratory mood. [Listen]
Jungle play the BBC Radio 6Music Stage, 18.00.
Tom Vek - Sherman (Animals In The Jungle)
Mr. Vek shunned festivals - and the spotlight - for a good couple of years, but on recent album 'Luck' he's given hints that he's stepping things up a notch. The songwriting's sharper, the production too. And live, this sophisticated sound on-record turns into a brilliant frenzy. [Listen]
Tom Vek plays the iArena, 20.40.
Bombay Bicycle Club - Carry Me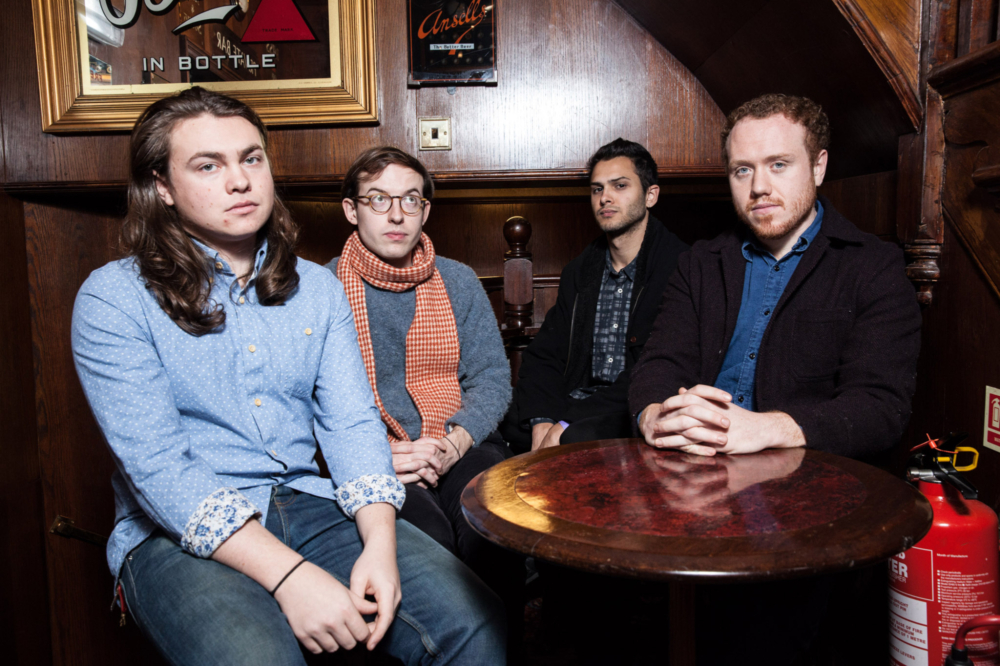 Just on the back of announcing an Earls Court gig in London, plus a big set at this year's Glastonbury, Bombay Bicycle Club aren't exactly saying 'So Long, See You Tomorrow' just yet. Jack Steadmen and co. play second from top on the Obelisk Arena tonight; a fitting warm-up for Damon. [Listen]
Bombay Bicycle Club play the Obelisk Arena, 20.00.
Röyksopp & Robyn - Do It Again
Tonight sees this month's DIY cover stars, Royksopp and Robyn, taking their ultra-ambitious 'Do It Again' tour to the UK for the first and only time. They headline the BBC Radio 6 Music stage, and their set promises to be a mammoth one. One third Royksopp, one third Robyn, one third collaborative - grab the popcorn (or the rave shades), 'cause this is going to be a brilliant marathon. [Listen]
Röyksopp & Robyn 'Do It Again' play the BBC Radio 6Music Stage.
Broods - Mother & Father
New Zealand sibling duo Broods are sharing hit-after-hit at the moment, with a self-titled EP swiftly followed-up by the brilliant 'Mother & Father', a song that sums up just how scary it is to be young, free and playing at places like Latitude. This is their first UK fest appearance - give them a warm welcome. [Listen]
Broods play The Alcove.
Glass Animals - Pools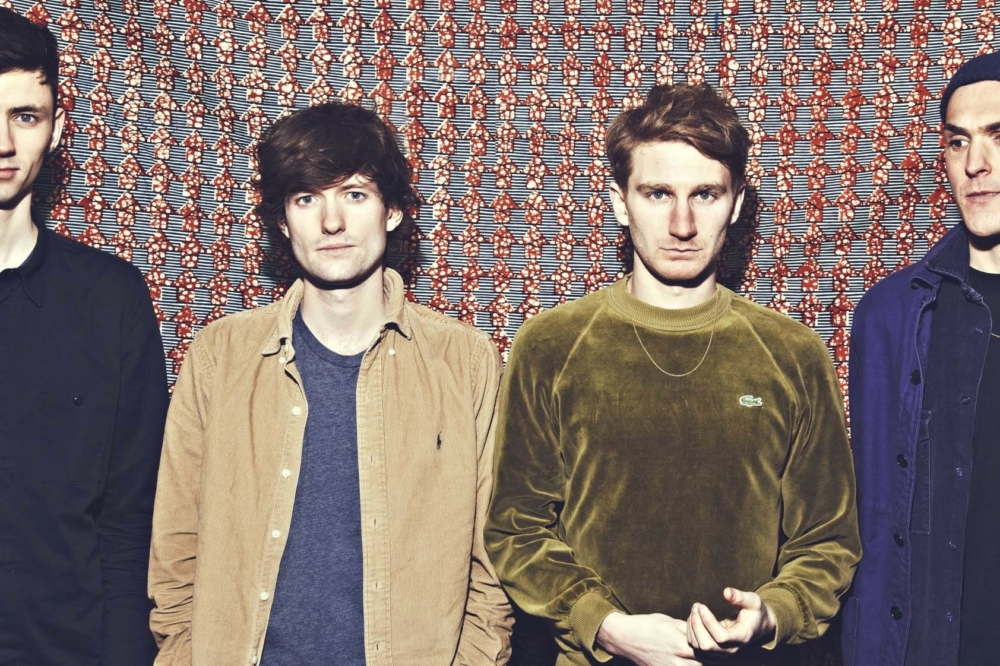 Bringing 'Gooey' peanut butter vibes until they're spent, Oxford's Glass Animals are the finest newcomers when it comes to playful, slightly oddball pop. Dave Bayley's DIY's current indie dreamboat of the month, too, so this'll be a prime opportunity to swoon. [Listen]
Glass Animals play The Alcove.
The Acid - Basic Instinct
The Acid's Ry X is a busy soul, today. A couple of hours after he plays his first ever UK festival set with his new band, he plays the exact same stage under his solo guide. The former project just released their remarkable debut 'Liminal', which is built out of introspective, weirdo moments. [Listen]
The Acid play the iArena, 15.40.
Gengahr - Fill My Gums With Blood
There's no denying that pretty much everyone at DIY is very excited about Gengahr. They managed to punch avoid their weight on their first ever UK tour - with Wolf Alice and Superfood - and they're setting their sights on recording new material after a seriously promising first batch of demos. One of the new band highlights of the weekend. [Listen]
Gengahr play the Lake Stage.
Conor Oberst - Hundreds Of Ways
Making a rare UK festival appearance, Conor Oberst is set to bring his 'Upside Down Mountain' solo LP to Latitude. It's a more upbeat, introspective collection of songs than anything he's done before - don't rule out the odd slithering tear, though. [Listen]
Conor Oberst plays the BBC Radio 6Music Stage, 15.10.
Damon Albarn - Heavy Seas of Love
This is a huge night for Damon Albarn. Not that he ever needed validation with his first ever solo album 'Everyday Robots', but even that's exceeded expectations in cementing him as one of the country's most beloved songwriters. Tonight he makes his only UK festival headline appearance, with the 'Heavy Seas' band promising Gorillaz, Blur and any in-between moments across Albarn's 20-year tenure. This'll be a special set. [Listen]
Damon Albarn plays the Obelisk Arena, 21.30.