Support Your Local Scene
We asked a load of DIY regulars about the small venues that got them to where they are today.
Since the start of lockdown, #saveourvenues - an initiative launched by the Music Venues Trust, aiming to help grassroots spaces survive the financial fallout of the pandemic - has raised a truly impressive £1.5 million. It's so far enabled 140 much-loved spaces to be removed from the 'critical' list, but there's still a long way to go before all our favourite mosh spots are safe.
Why should you donate a few hard-earned pennies (if you're able) to the cause? Because these are the places where culture thrives - where superstars-in-the-making are created and once-in-a-lifetime nights occur. We asked a load of DIY regulars about the small venues that got them to where they are today: give your local venue some love if you can, and find out about the campaign over at www.saveourvenues.co.uk.
Will Gould, Creeper on Southampton Joiners
What makes The Joiners a special place?
One of the defining things about The Joiners is the family of people that work to keep it operational; from the person on the door, to the bar staff, right to the person booking shows - the whole place is a family. I used to live with the venue booker and would watch him work 12 hour days, seven days a week, all the time. The people who work at the venue love the place; it's more than just a venue.
Why do people need to get behind venues like this right now?
If you appreciate music of any kind in any way you have to get behind venues right now. Every record in your collection, every one of your favourite bands, you owe to a local venue somewhere. They are how scenes and bands exist. By not supporting them you are essentially wishing away the future for the next generation of artists and also losing the platform for your favourite acts of today.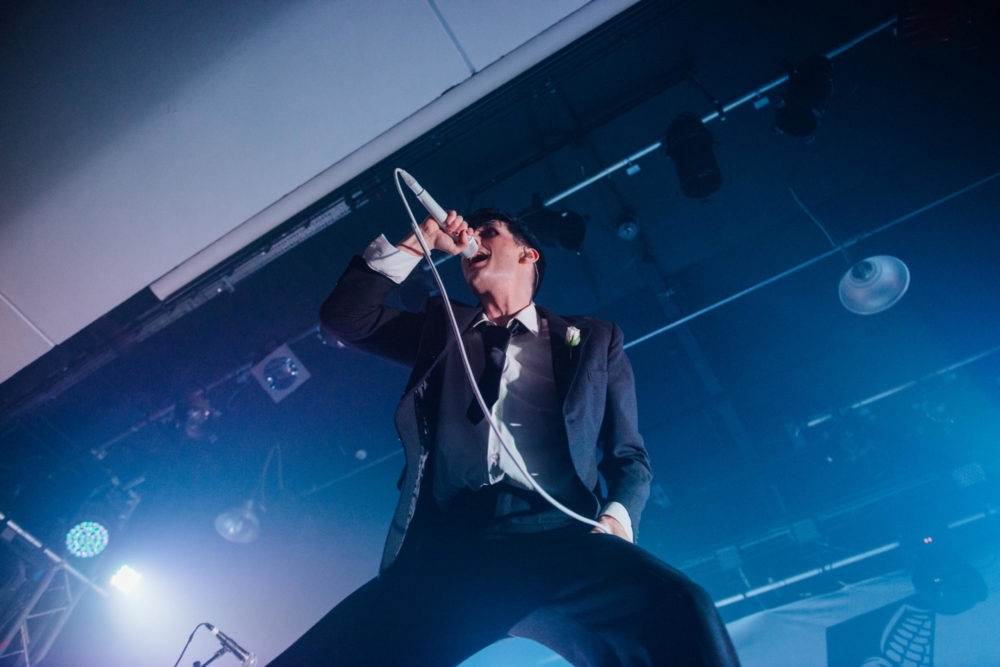 Heather Baron-Gracie, Pale Waves on Manchester Deaf Institute
Why does The Deaf Institute mean a lot to the history of Pale Waves?
Ciara and I used to skip university sometimes and go there to eat and plan the future of Pale Waves. We were so driven to headline that venue. Then our very first headline show was there, and we were so nervous but it came together better than we ever could have expected. It's still one of my favourite ever gigs.
How important are venues like these to the area?
Small venues are so important, I can't stress it enough! They provide new and upcoming bands the opportunity to build a fan base, and for kids growing up in cities around the UK they're such an important part of life and culture. Pale Waves must have played every small venue in Manchester, and I'm so thankful we got to do that. We were such shy nervous babies at the time, we needed that experience to build our confidence.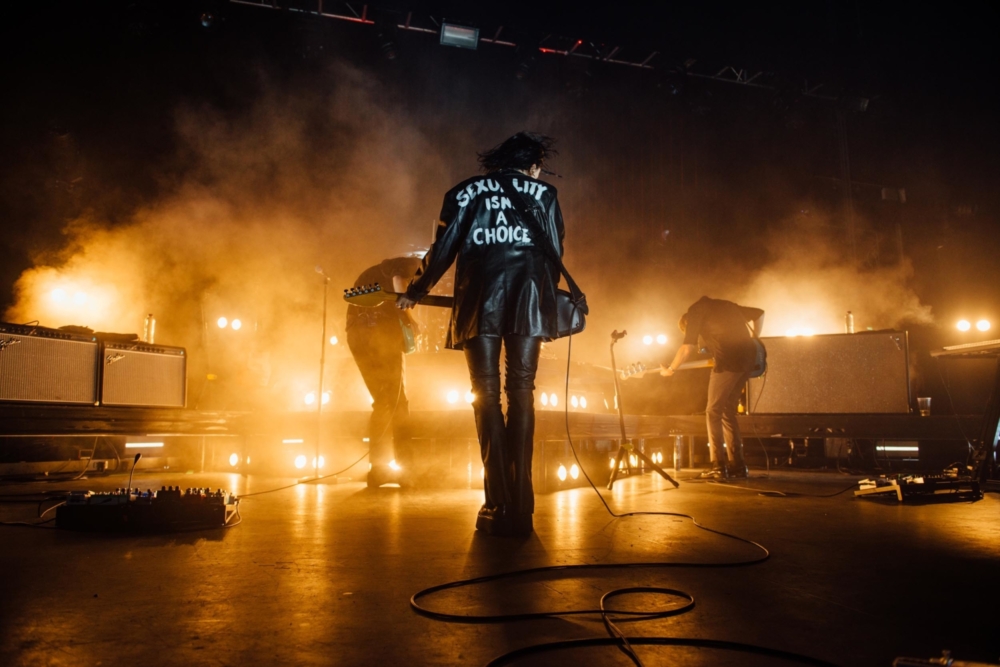 Isaac Holman, Slaves on Tunbridge Wells Forum
What was your first experience of the venue?
It was at a hip hop night, I was about 14 and me and my mates had a little group called All Mouth where we all beatboxed and rapped. I was usually one of the people hanging around outside up to no good, but once I was in, I was in.
What role does the Forum have in creating a music scene in the area?
Without it I don't think there would really be a music scene in the area. Or at least it would be very different. It welcomes and embraces artists in any form and gives likeminded people a place to come together, express themselves and be a part of something.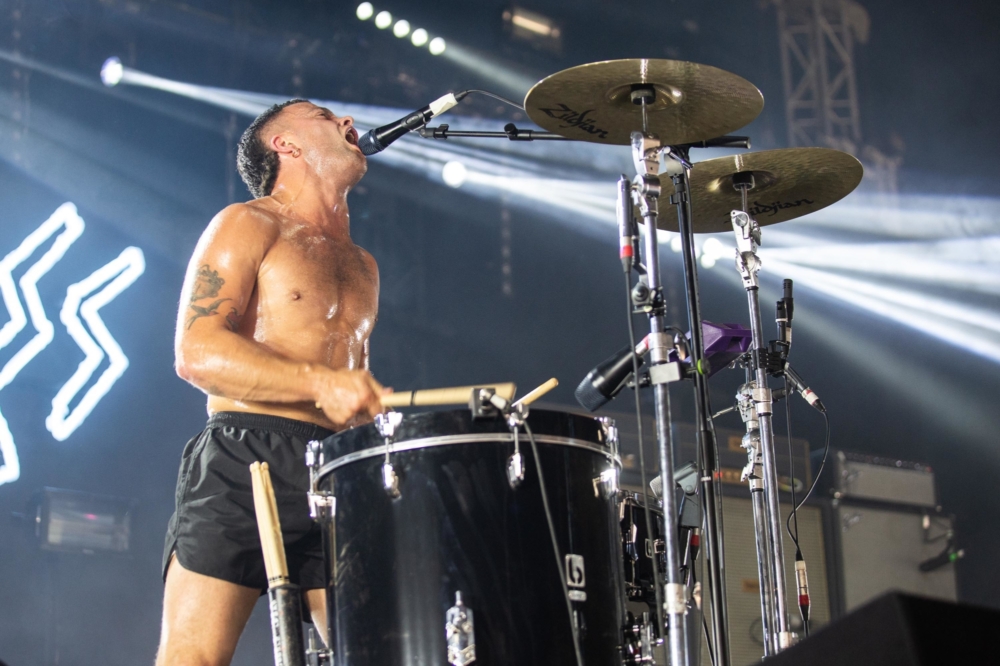 Izzy Phillips, Black Honey on Brighton's Hope and Ruin
Why is The Hope and Ruin such a key venue for the city?
I think because it's so close to the station and a really small room, it's kind of the heart of the city. We did so many shows there; the dressing room was an actual toilet when we started out. They've done some layout changes since, but managed to make it still feel like a dirty dive-style music venue.
What makes spaces like these so important?
Every big band you see in large venues needed these small hubs of culture to hone their craft. Taking away these venues is like taking away a painter's canvas.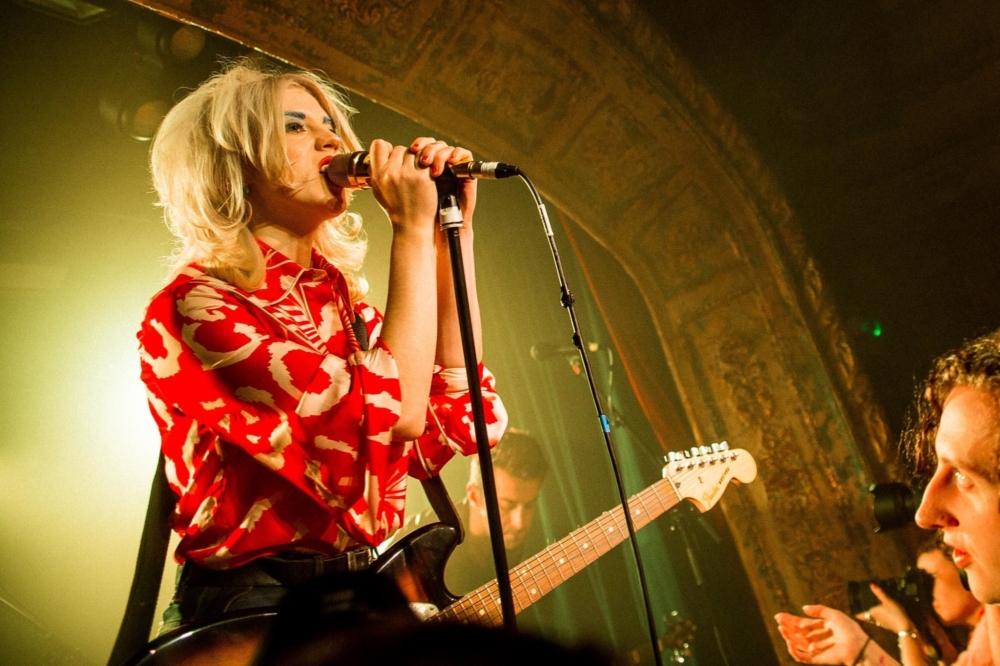 Mark Bowen, IDLES on Bristol Exchange (fka The Croft)
What makes it a special place?
I think the programming is a big thing: you can see an obscure Norwegian metal band one night, an avant-garde electronic band the next and then future festival headliners the next. They're not afraid to put on a show that maybe 15 people will go to, but it means so much to that 15 people.
How did the venue help IDLES progress as a band?
We were allowed to play there when we were terrible. We still managed to get those supports, those front room slots that we needed to learn what it was to be in a band - how to do gigs, get better. Then when we got better we played our biggest ever shows there in the main room. Those shows stay with you.