Listen
The Neu Bulletin ( DIY Alive Festival special!)
DIY's essential, weekly (ish) guide to the best new music highlights some newbies performing this weekend!
Neu Bulletins are DIY's guide to the best new music. Each week, we pick out fave new tracks out of all the exciting, emerging artists we've been playing at full volume over the past seven days.
This week, however, we're doing something a bit special. With our inaugural DIY Alive festival happening this weekend (!!), we've picked out some of our fave new bands set to bring the party on Saturday and Sunday.
If you want to see them IRL, head here to grab your DIY Alive festival tickets now!
Yaya Bey
One of R&Bs most intriguing storytellers, Yaya Bey is continuing to showcase her talents as she gears up to release her new album 'Remember Your North Star'. "I saw a tweet that said, 'Black women have never seen healthy love or have been loved in a healthy way.' That's a deep wound for us," she explains. "Then I started to think about our responses to that as Black women. So this album is kind of my thesis." Revealing some spellbinding new singles from the record already, set to be dazzled when it drops in full.
Yaya Bey plays DIY Alive Festival on Sunday 24th April.
Beige Banquet
With a name that channels all the best kinds of meals, London five-piece Beige Banquet are serving up some mesmerising post-punk. Inspired by art-rock, krautrock and post-punk, and drawing comparison to the likes of Crack Cloud and Gang of Four, the group dropped their debut album 'Beta' last year, full of spiky more-ish bangers.
Beige Banquet play DIY Alive Festival on Saturday 23rd April.
Spoort
We're not entirely sure on the musical backgrounds of the four members of Spoort, but they attack their music from a host of disparate angles. Jazz sensibilities and rhythms punctuate their songs, while chopped up vocals utilised by electronic producers jostle for space. They also reach for pop gold though, while lead vocals sound more Britpop than anything. Wherever they've come from and however they've reached this point, we're delighted to get to know them.
Spoort play DIY Alive Festival on Sunday 24th April.
Rosie Alena
Fresh off of the release of her debut mini-album 'Pixelated Images', Rosie Alena crafts haunting and dreamy soundscapes that'll cover you in goosebumps on your first listen. Channelling all types of emotions on her mini-LP, Rosie paints poignant scenes throughout her storytelling. When we asked her to describe her music, she stated that it's "introspective, ethereal and atmospheric with a taste for theatrics and a touch of love". What more could you want?
Rosie Alena plays DIY Alive Festival on Sunday 24th April.
Sam Akpro
Inspired by the likes of Radiohead, Peckham-born fast-riser Sam Akpro has already been praised for his striking genre-blurring sounds, that see him melding fuzzed-out guitars with digi drums. Carving out his own unique and bewitching path in alternative indie, last year's EP 'Drift' further proved that Sam shouldn't be someone you're sleeping on.
Sam Akpro plays DIY Alive Festival on Saturday 23rd April.
Nukuluk
Hailing from South London, Nukuluk are set to become the new collective everyone's talking about. Fusing elements of indie into their experimental hip-hop sound, when they played our Hello 2022 show earlier this year, we said, "they're rough around the edges; tonight's show is still very much at the front end of their career. But there's oodles of promise here. As bands like Paris Texas continue to fuse styles across the Atlantic, Nukuluk could fill a similar space on UK shores."
Nukuluk play DIY Alive Festival on Saturday 23rd April.
DIY Alive festival takes place on 23rd-24th April. Grab your tickets here.
Read More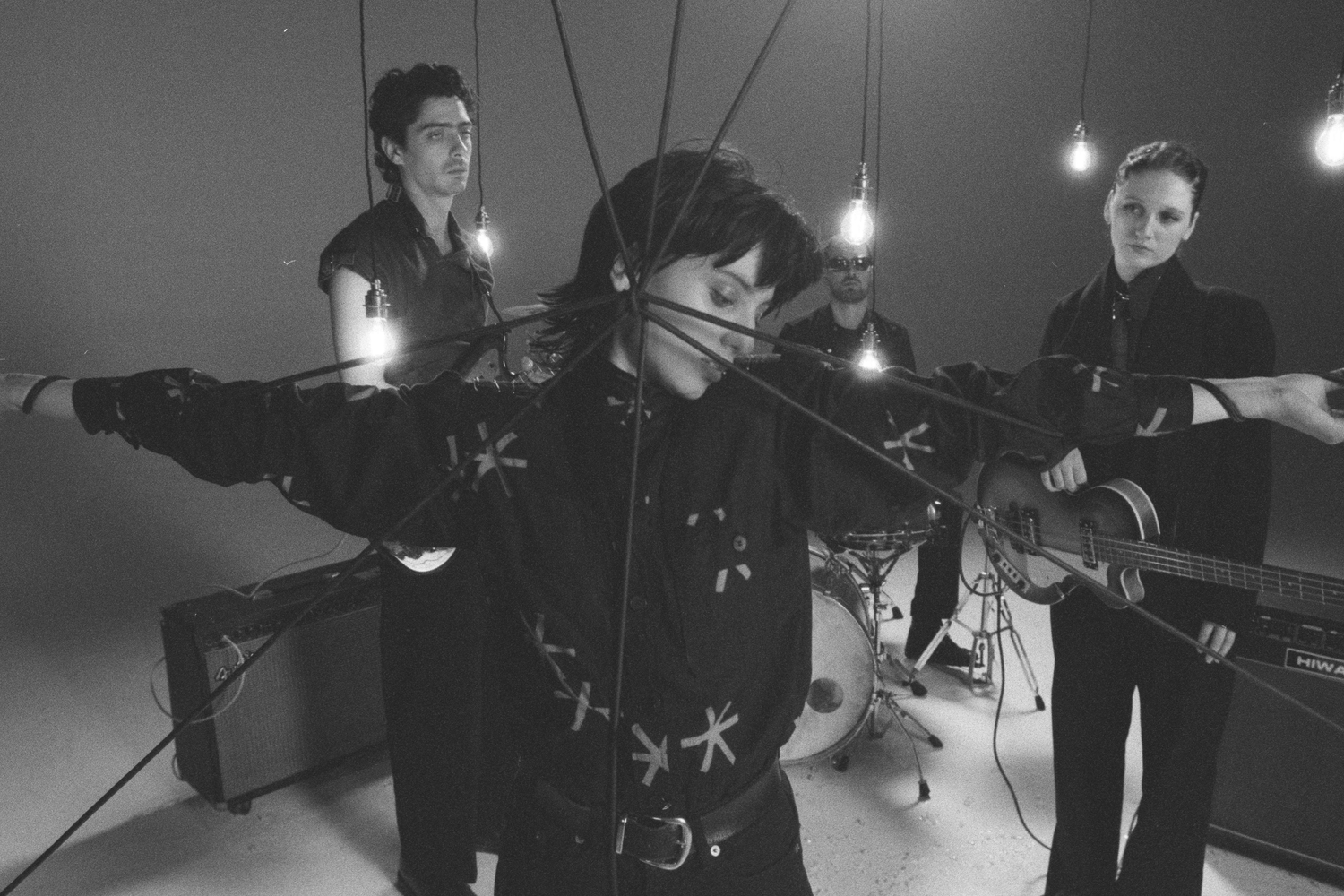 DIY's essential guide to the best new music.
10th November 2023, 2:30pm
His new EP lands next month.
22nd March 2023, 12:00am
Featuring King Gizzard & The Lizard Wizard, IDLES, Tkay Maidza, Sleater-Kinney and more.