JPEGMAFIA & DANNY BROWN: BREAK THE INTERNET
A marriage of hellish beats and lyrical devilry with a side order of alcohol, cocaine and fentanyl, 'Scaring the Hoes Vol. 1' is a narcotic joyride in experimental rap.
"If anything, bitches scare me," says Danny Brown, giggling typically down the phone line. "I wouldn't say I'm scaring no hoes." He's explaining the title of 'Scaring the Hoes Vol. 1', the first album-length collaboration between him and his friend, acolyte and kindred spirit JPEGMAFIA. "How we came up with that, Peggy would come over and we would just hang out for days, and I'm sitting there watching crazy internet shit and he like, 'what the fuck is going on, what is this shit?'"
'Scaring the Hoes' arrives as 36 minutes of rhythmic distortion and harebrained raps about drugs, sex and memes, pairing two rappers with a shared approach to both fun and inebriation. JPEGMAFIA's production is an onslaught of noise and pandemonium, an unpredictable din that rattles between the ears like a bumper car, occasionally blossoming into moments of unfettered sampladelic beauty. It's a tribute to experimental rap and an affectionate satire of everything online. "I embrace internet culture 'cause that's where I come from," adds Danny. "I've been on a fucking computer every day of my life since 1998. This shit is almost like ingrained in my body at this point."
You'd be forgiven for thinking JPEGMAFIA was the same. Track titles from his oeuvre include 'Beta Male Strategies', 'The Internet Ain't Safe' and numerous songs named only by emojis. It's often been rumoured that he lurks in chat rooms dedicated to his music. But he says the opposite is true. "I don't make music for incels," he says. "But they think I'm one of them for some reason. I don't really know what the olive branch I extended to incels is, but I never extended it. All these little 4chan n****s be like 'Oh my God, JPEG used to post on 4chan!' Yeah, I did, to promote my music. I'm making money. I'm there to steal your vernacular and make it better. But me and Danny have this love for the internet and this dirty white boy gene in us that comes out every now and then."
Peggy says he never goes on the JPEGMAFIA subreddit, but reckons Danny might be in the habit of reading his own equivalent. "No, I actually don't," says Danny, speaking a few days later. "If I'm on that shit, last thing I'm doing is looking at some rap music shit. That shit does affect you in some sense. Don't get me wrong, like, I'll read comments on my podcast and shit, cos I take that kinda as constructive criticism, 'cause that's me joining a new lane, but far as me going and reading my subreddit… Knowing like all this shit that I been going through these past years, I know a lot of it ain't got nothing to do with music, so why would I wanna read that?"
This — the shit he's been going through — is Danny's first reference to what's been a challenging time for him. A week before the 'Scaring the Hoes' release date, he used a SXSW appearance to announce plans to go to rehab. "I made so many songs about doing drugs," he told the crowd. "Sometimes I feel bad about that shit… If I fucked your life up, I'm sorry."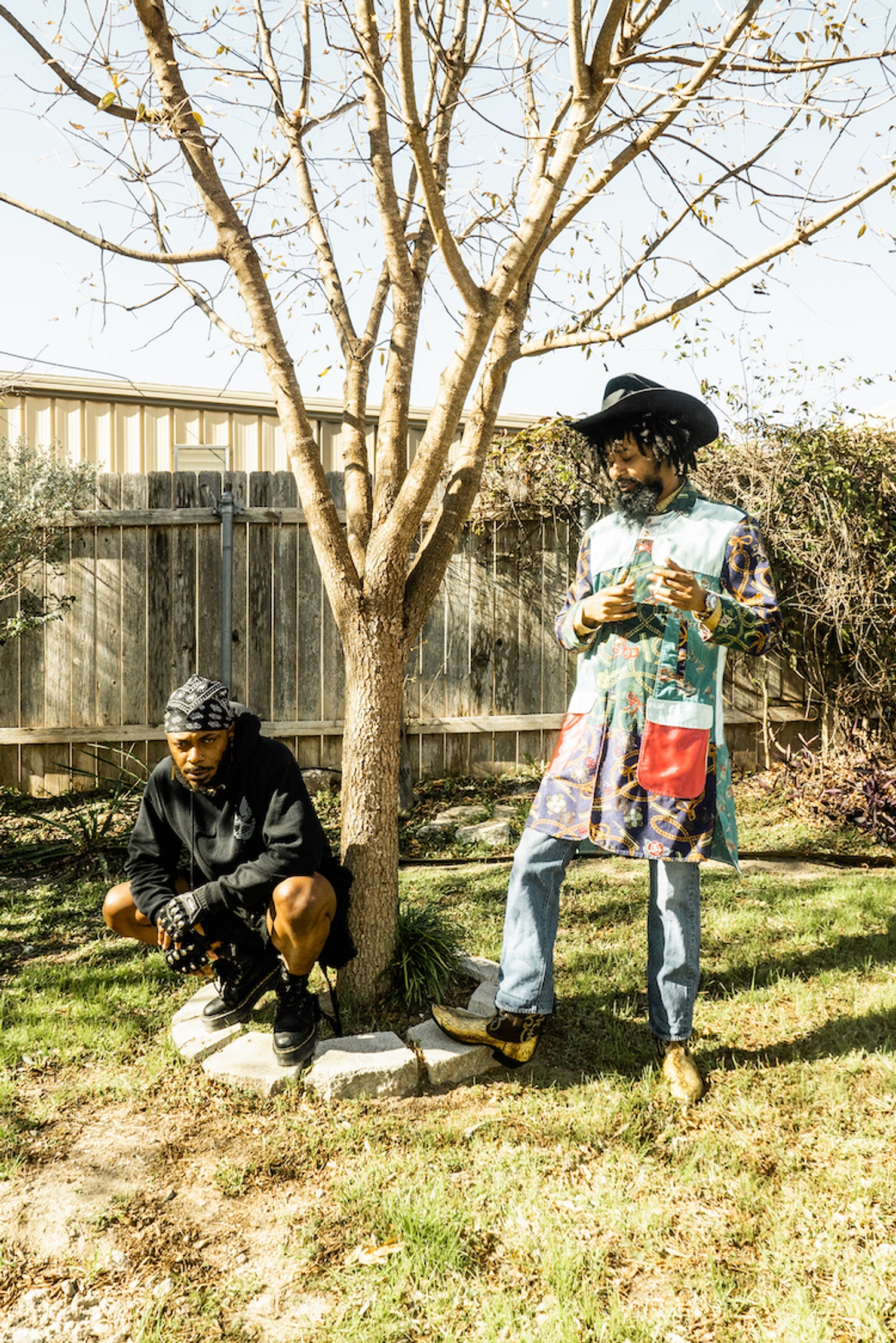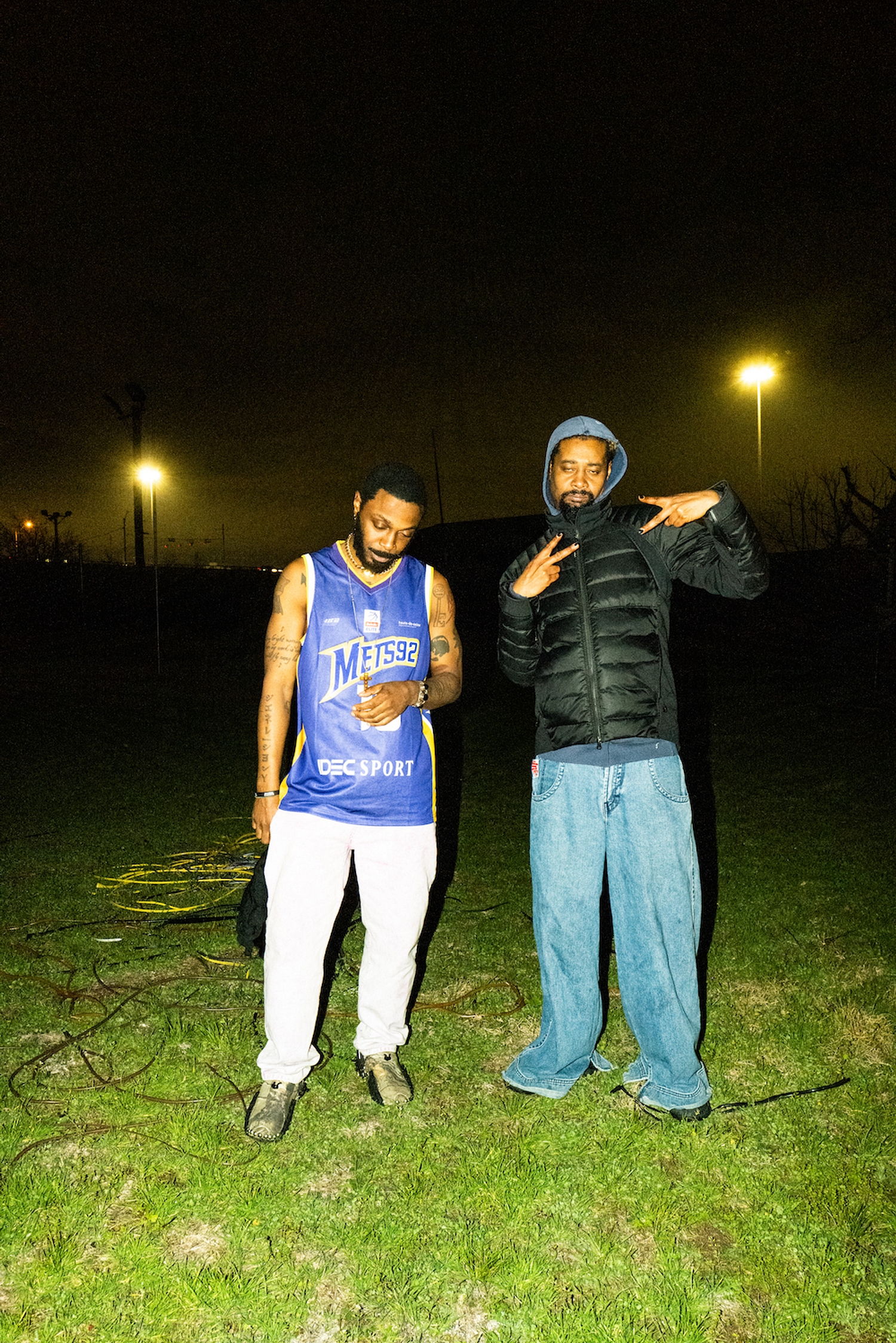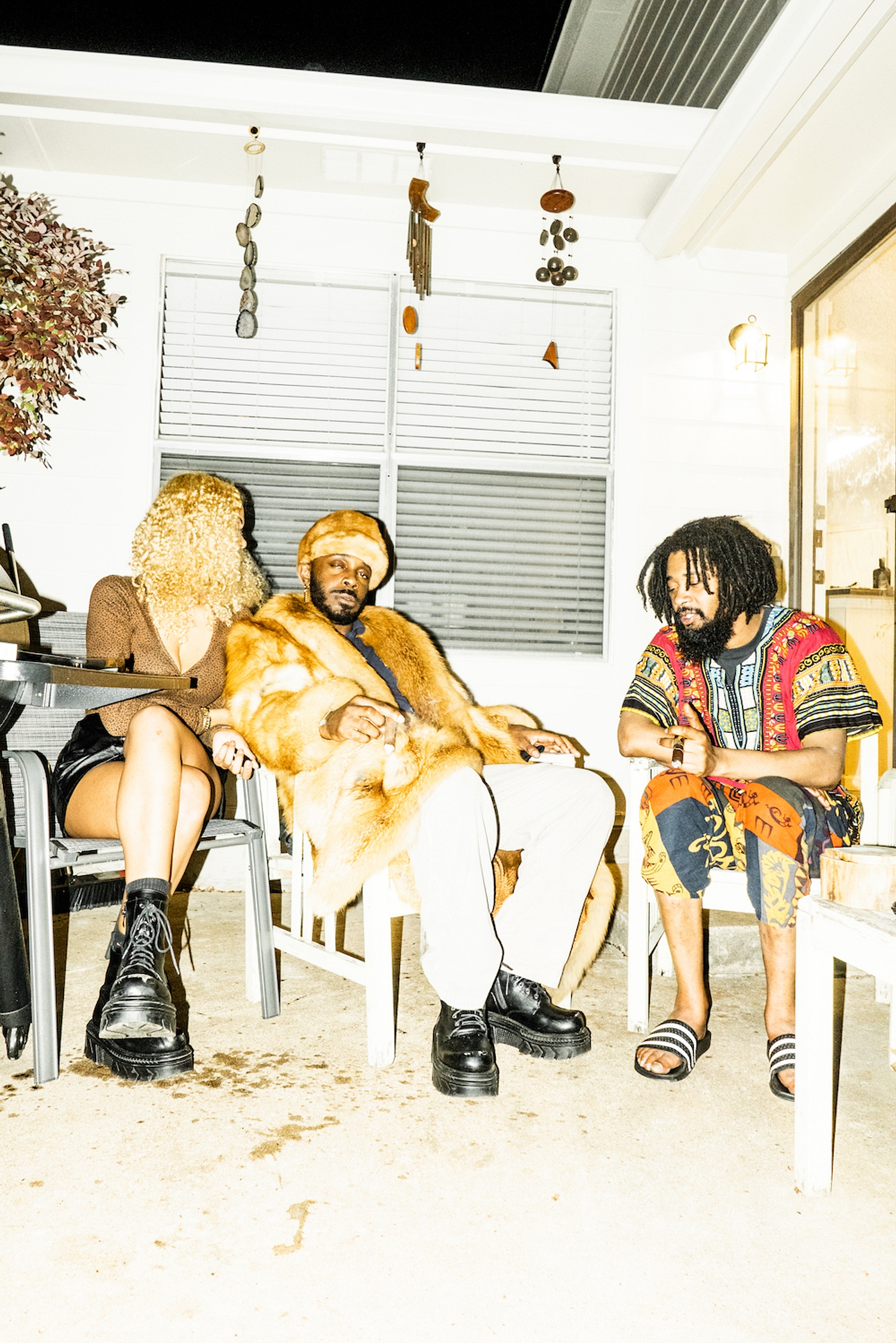 "
Asking me my favourite Danny bar is like asking me what my favourite era in life is.
— JPEGMAFIA
Being fucked up used to be Danny's brand. While MCs have rapped about selling drugs since the '80s, when he broke through to public consciousness in the early 2010s he was among the first to wax maniacal about taking them. He's made songs about weed, cocaine, crack, ecstasy, codeine, promethazine, acid, shrooms and morphine, and called himself the 'Adderall Admiral' after his penchant for amphetamine pills. He once rapped: "I might need rehab, but to me that shit pussy; pray for me y'all, cos I don't know what's coming to me."
For a while it seemed like prayer was Danny's best hope of making it to old age. But he's overcome a lot. Born in Detroit in 1981, his mum was 18 and his dad 16. He grew up on hip hop at his dad's house, while his mum read him Dr Seuss; when he began talking, he spoke in rhyme. They bought him video games to keep him off the streets, but once he turned 18 it was up to him to make a living, which in his case meant selling crack. Until then he'd gone by Daniel, but when affectionate crackheads started calling him Danny, it stuck.
He was arrested at 19 and again not long after, leading to a short stint in jail after which he began to take his gift for rhyme more seriously. His early catalogue includes some deeply underrated mixtapes, including 'Hawaiian Snow', a collaboration with G-Unit rapper Tony Yayo that almost won Danny a contract with 50 Cent's record label, only for it to fall apart due to sartorial differences ("He didn't sign me because of my jeans," Danny later claimed). 'The Hybrid', an excellent, sub-radar debut album, came in 2010, before 2011's 'XXX', his first masterpiece.
"I go dumb and ignorant when I'm on that clitoris / Lick yo ass delirious / My tongue game so damn serious," he rapped on 'I Will', in another flip of hip hop convention in the shape of a song about giving (not getting) head. 'XXX' was rap through a hall of funhouse mirrors; a window into the mind of a generational talent narrated by a voice resembling Woody the Woodpecker on a mephedrone binge. Three more have come since, including 2016's 'Atrocity Exhibition', by which time he'd signed to experimental electronic label Warp.
"Asking me my favourite Danny bar is like asking me what my favourite era in life is," says Peggy. "All of them. He's the greatest rapper ever, man." Peggy was born in New York and says he "had a pretty regular life," but also once tweeted "I had a sexually, verbally and physically abusive childhood that I'll never speak about". He joined the US Air Force at 18 and served in Iraq, but was honourably discharged after speaking out about suffering abuse from his superiors. He came home, moved to Baltimore and, in 2009, started releasing music on Bandcamp under a few different names.
He and Danny have a lot in common. They both violate the hip hop formula while demonstrating a deep love for the genre; they both rap about sex and drugs with no shortage of comic effect; and they both broke through relatively late — 'XXX' might be the three letters on a Xanax bar, but it's also 30 in Roman numerals, Danny's age when he released the album. Peggy was 28 when he released his own masterpiece, 2018's 'Veteran', a work of industrial mayhem, garbled vocal samples and raps about the hypocrisy of white rock stars over beats recalling both the percussive chaos of modern warfare and the sound of the internet imploding.
"We're like the leaders of experimental rap," says Peggy. "We're like Martin Luther King and Malcolm X. Or Batman and Superman. I'm definitely Batman, 'cause people like Danny. He's likeable." Peggy is likeable too, but no stranger to provocation. On 'Lean Beef Patty' - the new album's lead single - he raps: "These n****s be texting with kids; it doesn't get stranger than this". Could that be a reference to Drake, who was reportedly texting Stranger Things star Millie Bobby Brown relationship advice when she was 14? "Nah," says Peggy. "No way. I love Drake. That's my favourite rapper." Indeed.
"
At first drugs started out as something fun, hanging out with your homies. Then it becomes dark.
— Danny Brown
Elsewhere on 'Scaring the Hoes', there's a track named for Run the Jewels, the foremost rap duo of the last decade. "Those dudes are legends," Peggy says, but plays down any comparisons. "It's less about 'We need to do Run the Jewels'. I'm sure if we were two white guys, like if Jack Harlow and Macklemore got together, that's probably what they would be thinking. But not us."
Which brings us neatly to 'Jack Harlow Combo Meal', an offering named after the Louisville artist's ad campaign with KFC. "I can't fuck with you n****s, y'all let Jack Harlow sell y'all chicken," raps Danny. He once had his teeth knocked out after being hit by a car outside KFC, but they've never approached him about a Danny Brown combo meal. "Shit, no," he says. "They fucked my teeth up! But I wouldn't do no shit like that anyway…" He's diplomatic about mentioning Harlow - "to me it just was funny. It ain't nothing personal. It's just a joke. Well… I guess we was OD by naming it that"- but Peggy doubles down: "We've advanced in so many ways, and it's 2022, and a six-foot white guy is selling us chicken," he says. "How come black people own so little and think so little of themselves that they let fucking Jack Harlow sell them some spicy chicken?"
Also notable is - somewhat unsurprisingly - the prominence of drugs on the album. "I'm a failed chemistry experiment / Took some acid playing Jimi 'Are You Experienced?'" Danny drawls on 'Where Ya Get Ya Coke From?' Then: "Show up incoherent, n****s know I'm a degenerate / Wake up every morning, night before I don't remember it". In the video for 'Lean Beef Patty', Danny and Peggy cavort in the shadows of an abandoned rock venue somewhere in Texas, a two-minute snapshot of what looks like a typically debaucherous night for two veterans of the sesh. But Danny was as sober as a judge.
"That's what I'm saying about Peggy," he says. "He just goes rogue. He was like, 'Come on, you wanna go shoot this video?'. I'm like 'Shoot this video?' I was cold as hell and I'm gearing up to go to rehab next week, so I've been just tryna wean myself as much as possible. That was one of those days where I didn't drink at all. And he was drinking, and he likes to drink champagne, so he was drunk as a motherfucker. He wasn't feeling no fucking cold… And you know how it is when that one friend is drunk and you're not drunk? But I couldn't be mad at him, because I've been that friend so many times."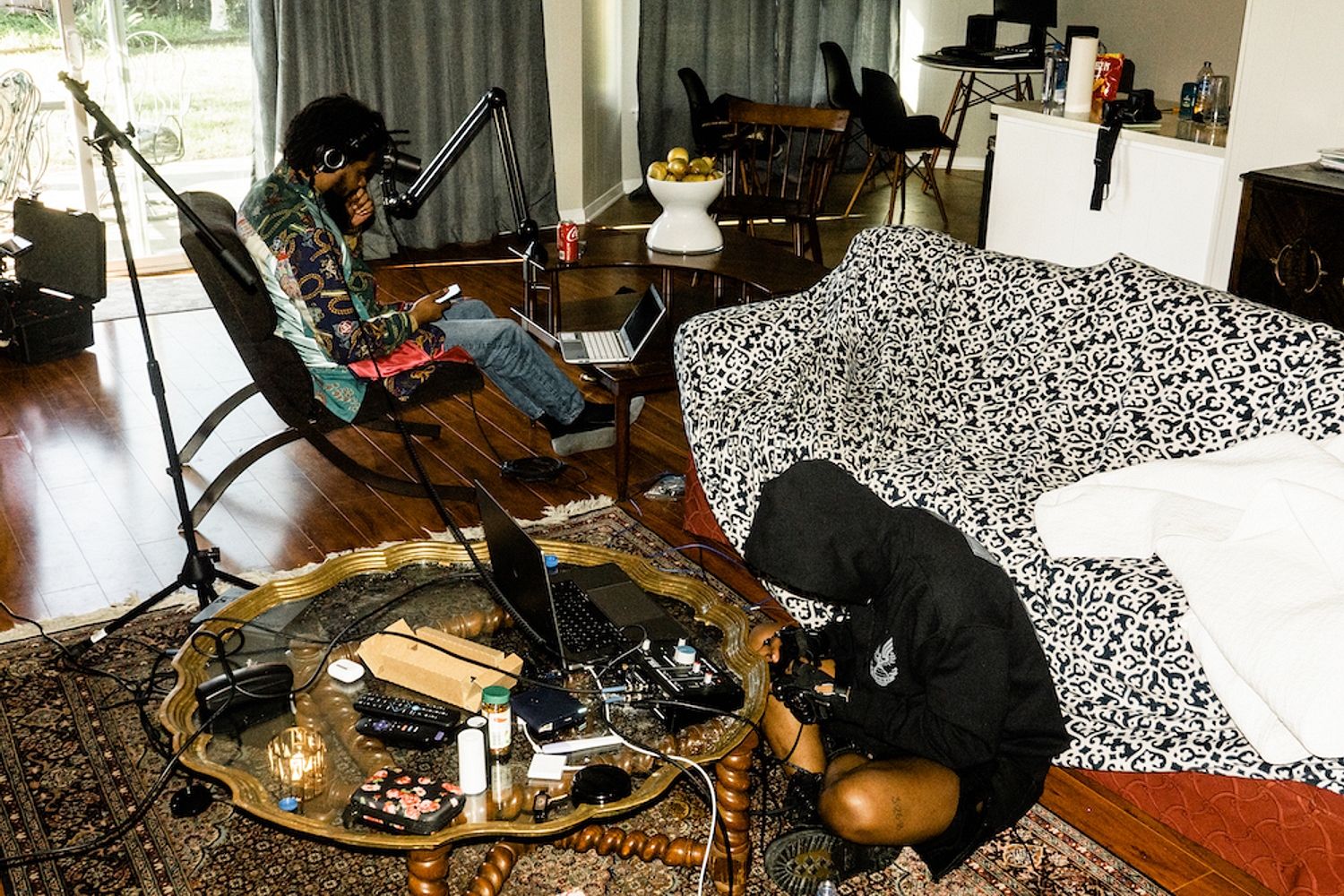 "
We're like the leaders of experimental rap. We're like Martin Luther King and Malcolm X. Or Batman and Superman.
— JPEGMAFIA
Peggy admits that he started drinking more once he found fame. In 2020 he threw up (three times) while being interviewed on Talib Kweli's 'People's Party' podcast. "I did develop a drinking habit after I got in the music industry," he says. "Because of how nervous I would be talking to interviewers and shit. I listened to Talib Kweli all my life, when I was a teenager, so actually meeting him and talking to him was freaky, you know, I was scared. But there's no leniency for people like me, to be like, 'Yeah, I was scared', so I drank."
Danny echoes him eerily. "Same here. It started out just having a few drinks before the show 'cause you're nervous. I never was a drinker like that, but once you tour so much, and then you got everything for free… and you know, a lot of times we ain't never been through shit like this before so we ain't really got that discipline for it. It takes some years to get it. I'm still figuring it out at 42. I'm damn near 10 years older than Peggy, so he's got a long way to go."
But any fans worried about their hero finally checking himself into rehab should rest assured about Danny's mental health. "I guess I'm pretty good," he says, convincingly. "It's just been too long, you know? I'm not really doing drugs like that any more, so I guess that's a good thing, but in the past few years, because of that, it made me drink more. And if you do coke and pills and shit, you know how you can drink more, it balances it out a little bit? So if you cut one out and you're just using one… that's kinda how it was with me with alcohol."
In the Jonah Hill-directed video to his 2017 single 'Ain't It Funny', Danny plays a sitcom character who smokes crack for the amusement of a raucous live audience who don't see (or care) that he's slowly killing himself. He says he's developed a different attitude to drugs as he's got older. "Definitely. It stopped being fun," he says. "At first it started out as something fun, hanging out with your homies. Then it becomes dark."
Has he had many dark moments on drugs? This proves a stupid question.
"What?! What do you mean?" he laughs. "I've had dark years." He's also quick to arrest the notion that his music will become boring once he's sober. "I'm making a conscious decision to not become that guy," he explains. "And what I mean by that is you know when a guy gets clean, that's all he wanna talk about, almost like the vegans, once they get started, they look down on anybody. I'm not gonna be that guy. But if I can't rap about not getting fucked up and people don't think I'm nice, then I never was nice in the first place."
He sounds as nice as ever rapping alongside JPEGMAFIA on 'Scaring the Hoes Vol. 1', the work of two artists who go together like drugs and alcohol.
'Scaring The Hoes Vol. 1' is out now.