Over the past five years, Parquet Courts have avoided photography, taken vows of silence and subverted the idea of being a musician. Now they're taking a look at performance.
Parquet Courts have a reputation. Since signing to Rough Trade last year, the New Yorkers' rise is seemingly unstoppable. But, as they gear up to release album number four (five if we include Parkay Quarts' 'Content Nausea'), the quartet are determined to let their music, and only their music, do the talking.
"I'm averse to giving away all the mode of thought behind things," frontman Andrew Savage hesitantly admits. Taking a vow of silence before the release of last year's 'Monastic Living' EP, a record that's almost entirely instrumental, Parquet Courts readily diverted the spotlight cast on them. "There was a statement we were making about silence and having something to say, and about not always having something to say," he describes. "That was a moment when we decided that our actions would speak louder than words. So in choosing that, we did an instrumental record, and decided not to do any interviews for it."
Released with little fanfare but to much enthusiasm last November, 'Monastic Living' is an intense whirlwind of barbed refrains. "A lot of what that record has to do with is not overstating things, so maybe it's appropriate that there wasn't a massive push on it," Andrew contemplates. "I really do think that in time it's going to be a record that is going to mean more and more to people." With band-related tattoos (which earn the proud owners a lifetime of free gig entries) not uncommon, Parquet Courts have no trouble resonating with their audiences.
Stepping out of their shroud of silence, 'Human Performance' is the band's most ambitious and accessible effort to date. "The album is kind of based on this idea of what it is to be a performer, not maybe in the sense that bands are performers, but how all of us perform," Andrew explains. "It's about the relationship between performance and authenticity, and if those two things are mutually exclusive." Posing the questions "can a performance be an authentic expression?" and "how much of our lives are spent performing?" the band continue to challenge the notion of how they, and indeed everything around them, is presented.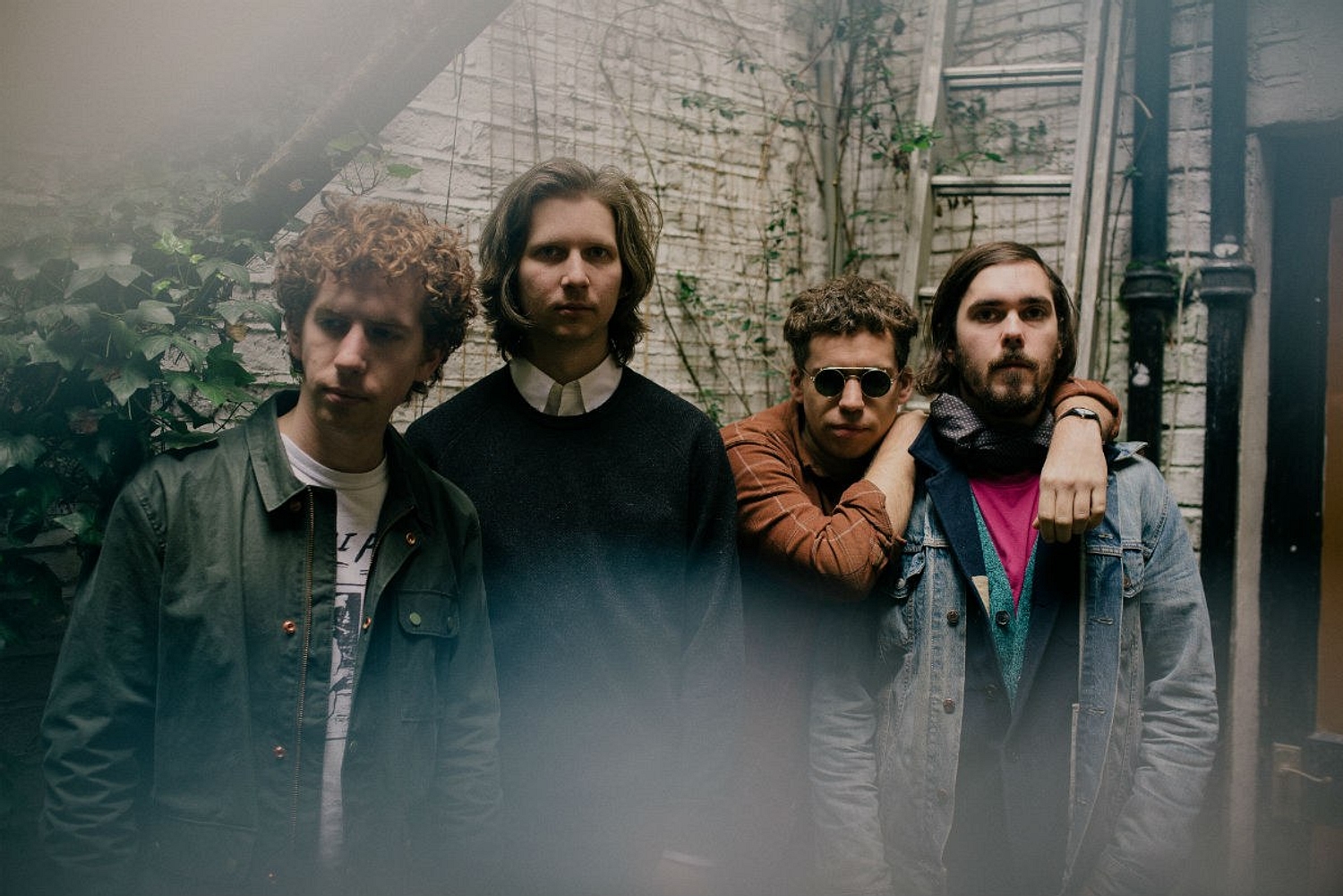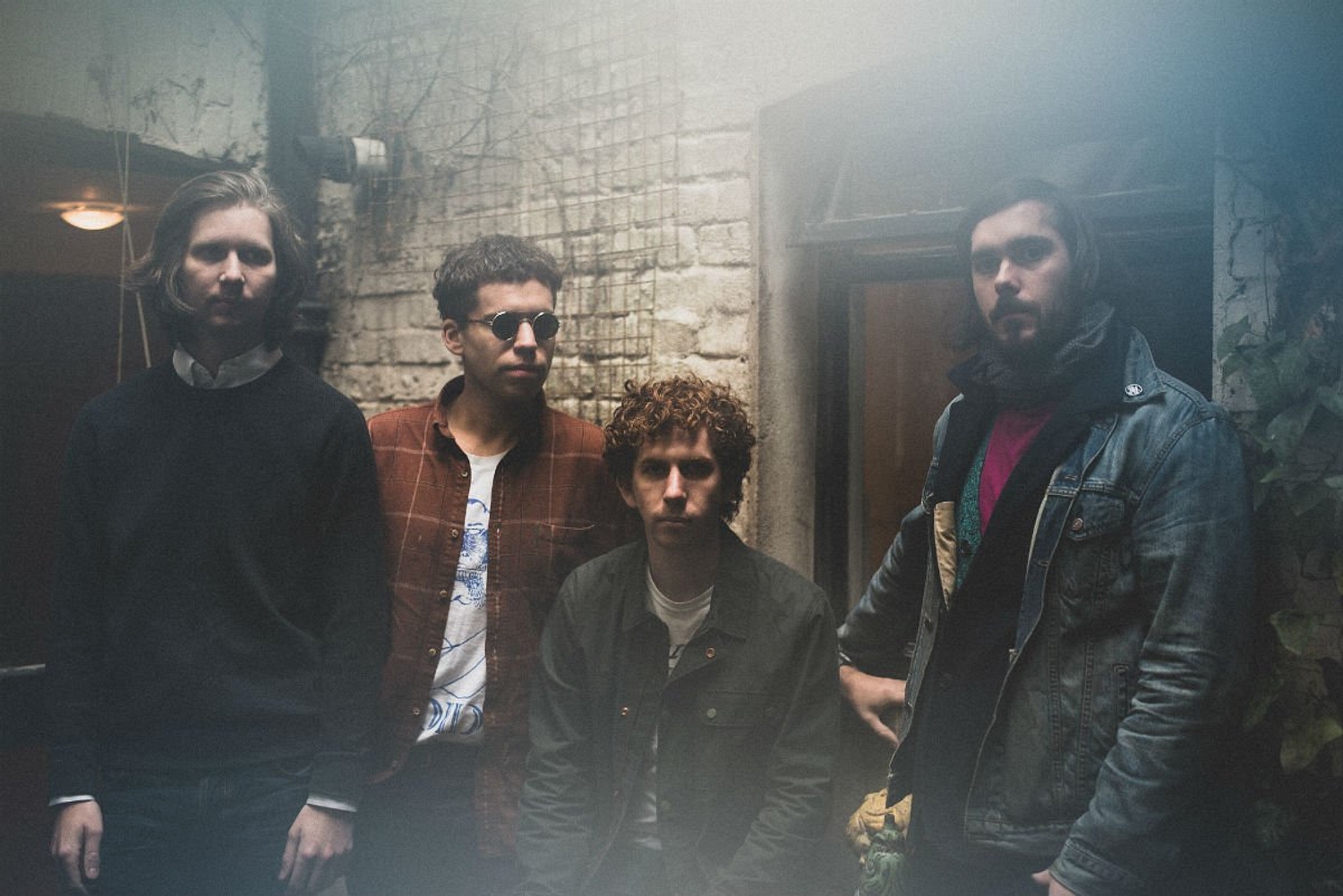 "All I really want is that people feel can something from it, whatever that emotion is. There's a wide range of them on the record. I'd just ask that people felt anything."
— Andrew Savage
Setting the precedent for such poignant questions comes as second nature to the group. "Usually what the record's about always ends up not being something that's done from the outset," Andrew ponders. "It's always something that makes itself apparent through the process. I think it's best to kind of let the themes of a record reveal themselves as they happen." Releasing their most collaborative album yet, if anything, their new record shows just how much of a unit Parquet Courts are. "A record like 'Sunbathing Animal' was pretty much all of my songs," the frontman recalls. "Austin has five on this record, Sean has two, and Max has one. So it's coming from a lot of different places, more so than any other record."
Recorded predominantly at Dreamland, a studio renovated from a supposedly haunted church in the woodlands of upstate New York, their newest full-length was born out of the footsteps of greatness. "It's got a few gold records on the wall, let's just say that," Andrew chuckles. "There was Hall & Oates, Huey Lewis, Paul Simon… The B-52s' record with 'Love Shack' was recorded there." Aligned with the greats, the band never failed to keep hope that the ghosts would also be in their favour. "I wasn't haunted, much to my chagrin. I'd really love to be haunted, but it's never happened. Rationally, I can't put two and two together, but I'd love to be wrong. I'm keeping my heart open to the right ghost."
With recording sessions also taking place at Sonelab in Massachusetts and The Loft in Chicago over the course of the past year, the record demonstrates the group at their boldest and most dexterous. "There are lots of instruments that we'd never had on a record before," Andrew reveals. "There's timpani on there, and Max plays some marimba… There have been keys on Parquet Courts records before, but never as many as this. I guess that's one of the things that might set it apart, is that it's recorded in a very large, professional studio, with tons of instruments."
With bolder instrumentation comes a braver approach to songwriting. "For a long time in Parquet Courts, for me, it was lyrics first, music second," Andrew recollects. "I think that was one of the things that kind of defined the cadence of my delivery, making it have more to do with rhythm than it did with melody. On this record I was a bit more interested in melody." The new creative tactic shows in the album's part-punk, but oft-dulcet presentation. After nearing a year's work, 'Human Performance' is about to see release, and the band are in high spirits. "I hope it's at least one person's favourite record of all time," Andrew declares. "All I really want is that people feel can something from it, whatever that emotion is. There's a wide range of them on the record. I'd just ask that people felt anything."
Taken from the March 2016 issue of DIY, out now. Photos: Mike Massaro.
Parquet Courts' new album 'Human Performance' is out on 8th April via Rough Trade.
Read More
Featuring James Blake, Romy, Marika Hackman, yeule and more.