Life, The Universe & Everything: Amber Mark
With her long-awaited debut 'Three Dimensions Deep', Amber Mark is journeying through the cosmos in search of a higher plane.
If philosophy is the pursuit of the answers to life's big questions, then call Amber Mark a philosopher. Traveling across continents and cultures on religious pilgrimages with her mother and cultivating a passion for science fiction, the stars and the animated Avatar TV series since childhood, her earliest memories were of looking up at the sky in wonder. Today, she has built her forthcoming debut album - January's 'Three Dimensions Deep' - around a theology of challenging everything. Amber Mark has been grappling with the big questions her whole life.
For Amber, knowing that the universe is expanding brings comfort, rather than concern. "The existence of quantum and theoretical physics is freeing," she begins. "It gives evidence to the belief that there is something bigger than us out there." This isn't a particularly deep and meaningful conversation for her – far from it. These considerations swirl at the front of her mind daily, making their way into dinner chats with friends and populating her YouTube search history. "I don't understand everything – it can be hard to wrap your head around all the concepts, like higher dimensions, wormholes, and all the math involved," she continues, "but what's cool is that I can try to implement these theories in a way that actually relates to my life. A lot of it actually tries to reference and borrow from real theory. The science and the fiction go hand in hand."
Raised by a deeply spiritual German mother, whose wayfaring studies took them from India to Nepal to Berlin, Amber lived at a Tibetan monastery in Northern India for a notable period. "We did these 'compassion meditations' using mala prayer beads. I would repeat the same mantra – 'For the love of the passion' – over and over," she recalls. Then came an unexpected awakening that would stay with her for life. "I saw the monks do these week-long retreats in the name of compassion. Then I'd see them turn around and kick the street dogs in the area like it was nothing to them." The casual bloodlust was harrowing. "It came to a point where I couldn't watch Animal Planet. Seeing people and animals attacking each other became traumatic for me, and still is."
Chilling as it was, the experience had a sobering effect on Amber's spiritual education. "In a way, it humanised the monks in my eyes. When people get power, it's hard for them not to abuse it." She saw this very human truth of corruptive power manifest in other ways, too. "When some monks and lamas became popular with Westerners, it could get really culty. I saw the darker aspects of religion that flow from following figureheads," she continues. However, Amber found a way to still draw lessons to take into her adult life. "I separate those experiences from the beautiful, spiritual sides of religion, which I still love and appreciate. Today I still tap into the Tibetan Buddhist meditations I learned how to do as a kid," she says.
"When people get power, it's hard for them not to abuse it."
She's disarmingly casual about these memories, which are intense to hear about, even as an observer. It's clear that the singer has lived her whole life watching and learning, and this comes through in her artistry. Known for its genre-defying versatility and brimming with intelligence, her music is a mirror ball, reflecting her influences with sensitivity and sharpness.
"My favourite show of all time is Avatar: The Last Airbender," she gushes of one much-loved stimulus. "No matter what I'm doing, it's always an inspiration to me." Natively versed in fandom and sci-fi, she cites Douglas Adams' The Hitchhiker's Guide to the Galaxy as one of her favourite books, and even samples the infamous '42' scene from Monty Python's Meaning of Life on album track 'On & On'. "We're having trouble getting it cleared!" Amber moans, "I'm fighting so hard for it!"
The storytelling tradition of comic books and the sci-fi canon are important to her. "It's why I take music videos so seriously. We're lucky to be able to tell the story of a song through that additional level, and I try to draw from my knowledge base and pay tribute to what I love with my visuals," she enthuses. "The glowing eyes in the 'Worth It' music video are an homage to Avatar, a way to include myself in that universe." One could say that going to lengths to reference these influences in her music videos is an elaborate form of cosplay. She laughs in agreement: "And let's not forget, expensive!"
An ode to the higher planes and cosmic orders at the centre of her lifelong fascination, even 'Three Dimensions Deep''s title is supremely aligned with this way of thinking. It will be her debut album, despite releasing music and earning industry recognition for over four years. A rich and fully realised body of work, the album took on its existential thesis from scribbles on the back of a crumpled brown paper bag on which Amber had scrawled a nebulous map of ideas and concepts. The central theme? "Figuring out what is going on!"
Although it was never the plan to wait so long for its release, Amber has continued to hone her craft and consistently put out interesting and intentional music in the interim. Her debut 2017 project '3:33am' was a complex and thoughtful love letter written in memory of her late mother. 'Conexão' was her lustrous, romantic follow-up that called upon soul and bossa nova styles. Over the pandemic period, she charted an unpredictable course of releases ranging from dance, house and stripped down tracks to compelling personal takes on Nirvana's 'Heart-Shaped Box' and, unexpectedly, Sisqo's 'Thong Song'.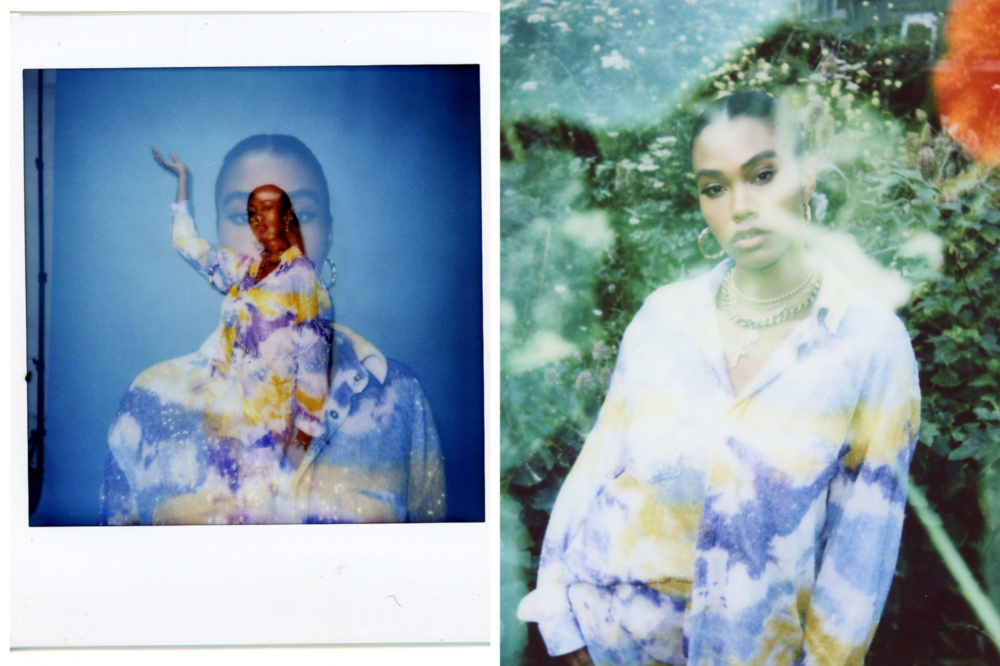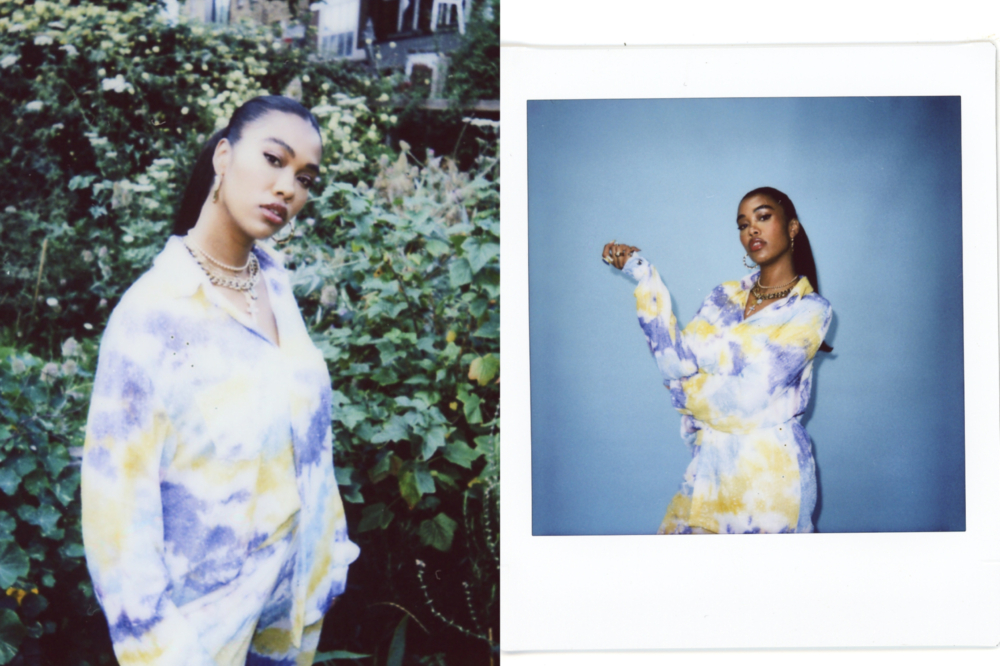 "The balance between life and death is such a trippy question. I don't know if I'll ever find an answer."
Lead single 'What It Is' is very much the thesis of the album. Despite the glitzy, careening pulse of the track, it calls out for a sign, an answer to that central question and the climax of each chorus: what is the point of it all? "That question has always been building inside of me," she ponders aloud. "Then it just flowered to a whole new level last year." In the depths of last summer's political upheaval, sparked by the murder of George Floyd, Amber looked first to society's institutions for optimism and the promise of change. Instead, she found corruption and smokescreen theatrics at every turn. Her vision was pulled into full, sharp focus. "Here in New York City, I walked out the door every day and just saw suffering everywhere," she explains. "I thought of the animal kingdom and the way suffering plays out there in its most basic state. Animals kill, consume and sacrifice each other to survive. That balance between life and death is such a trippy question. I don't know if I'll ever find an answer."
Tackling the heady world of physics and the cosmos has, however, had the very human outcome of making Amber feel closer to her mother. Those same notions of wavelengths, energetic fields and higher dimensions espoused by her mother - a devout student of Tibetan Buddhism and "total hippie" - found their way back to Amber through the scientific studies she was turning to: "she was talking about the same things, just in a different way."
Amber Mark reintroduces herself with purpose and clarity on 'Three Dimensions Deep'. The album charts a young woman's journey through self-discovery and waywardness, spirituality and existentialism, and at the end of it all, her way back to the lessons her mother taught her. "I've been seeing my mom in my meditations lately," she smiles. "She'll be sitting underneath a tree in the middle of space."
One thing's for sure – no matter where Amber's journey takes her, she'll never be lost.
'Three Dimensions Deep' is out 22nd January via EMI / PMR.
Read More