Album Review
Amber Mark - Three Dimensions Deep
3-5 Stars
As slick as velvet from start to finish.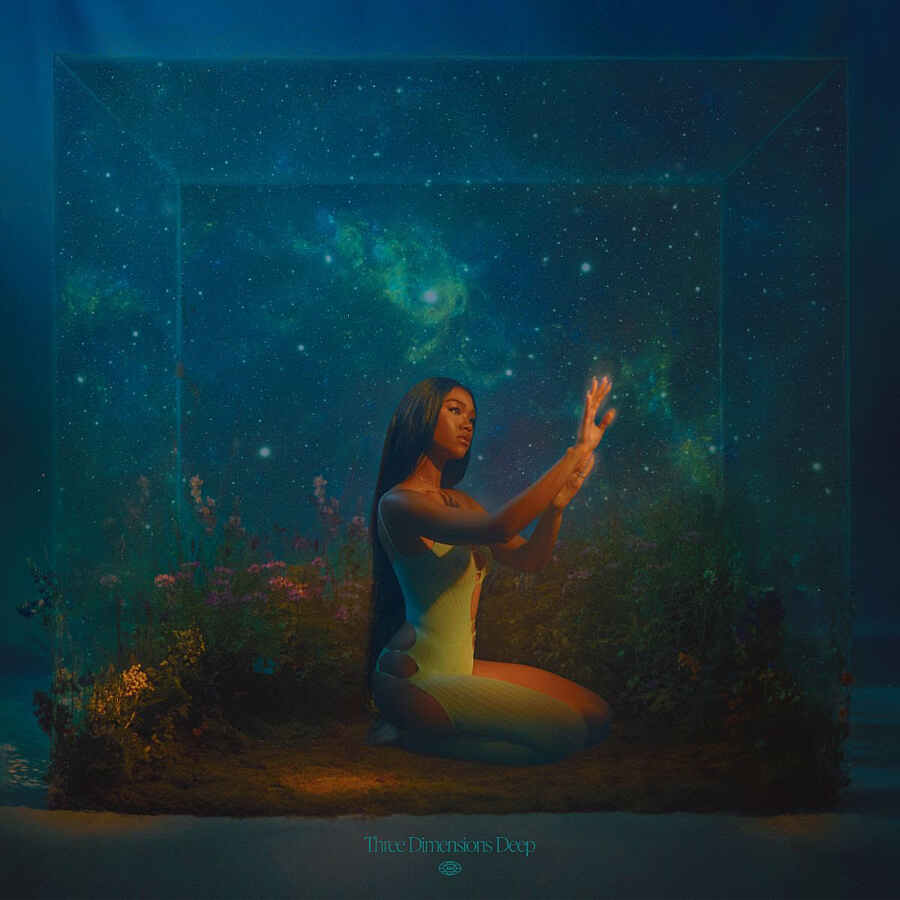 A lush unfurling of sonic prowess that's been years in the works, on 'Three Dimensions Deep' Amber Mark luxuriates in her music for an hour, over seventeen tracks that shimmer into one consistent flow of sound. There's a real sense of feeling and complexity behind the record, which uses every facet of Amber's expertise across songwriting, production and instrumentation to build each track. Her vocals tend to be the focal point, soulful and sanguine, whilst the instrumental backdrop does tend to be just that, a backdrop - but that's not to say she doesn't merge everything together beautifully. As sharply subtle and rich as the instrumentals are, their limitations are in their cohesion: Amber has created a soundtrack, as slick as velvet from start to finish, but without allowing for anything to stand out. It's a record you have to give the space it deserves, rather than dip in and out of. That said, there are still some tracks that are especially sumptuous ('Healing Hurts', 'Out Of This World'), that call attention to the fact that this is her musical cosmos, aware of its own self-indulgences, and no worse for it.
As featured in the December 2021 / January 2022 issue of DIY, out now. Scroll down to get your copy.