Interview
Balming Tiger: "We'd love to give the world a taste of Korean underground music"
The internet-crazed Korean collective, about to take their rightful spot as your new fave K-pop stars.
"We all know K-pop has blown up, and I feel like it's our turn," Omega Sapien beams over the phone from Seoul. One member of the nine-strong, self-described "alternative K-pop band" Balming Tiger, Omega - alongside fellow crew members San Yawn, Mudd The Student, Wnjn, Sogumm, Henson, Abyss, Jan'qui and Unsinkable - has slowly been building up buzz online. Now the collective are ready to take over the globe.
Drawing inspiration from their love of all things internet, the group's hits 'Armadillo' and 'Kolo Kolo' have pushed them into the wider musical consciousness, with the latter - which literally translates to 'Cough Cough' - even becoming the soundtrack for an online dance challenge. "That came so out of the blue!" Omega laughs. "We tried to push our own 'Kolo Kolo' video through TikTok and that really didn't work, so we didn't plan it at all. It was just a very lucky coincidence."
With direct examples such as 2018 single 'I'm Sick''s repeated, autotuned "link in bio" opening, Omega emphasises that internet culture forms the basis of everything Balming Tiger do. "As Korean artists, we don't want to do something that's very stereotypically Asian or just copy straight from the Billboard chart," he affirms. "We want to make our own, distinctive, no-boundary type thing, and I feel like the internet is perfect for that. You have all these different cultures and different ideas coming together, and we're just fusing everything into one."
Blending multiple genres, but centring themselves mostly around hip hop-inspired bangers, the collective are ready to show off the alternative side of K-pop. "There's a lot of different music in Korea and there's a lot of different spectrums to K-pop," Omega emphasises. "If you say K-pop, it isn't really a genre if you think about it. There's techno, EDM, hip hop, ballads. We'd love to give the world a taste of Korean underground music."
With BTS and BLACKPINK paving the way, Balming Tiger are hoping to blow up and make their mark on the music world and beyond. "For me, we want to be an iconic group coming out of Asia, just how Bruce Lee was doing it back in the day," Omega states. "When I went to America when I was in eighth grade, being an Asian boy wasn't the coolest thing to be, but I'm hearing from my friend's little brother that because of BTS and stuff they're cool now, finally! My goal is just to add on to that and have a strong influence across the globe."
Read More
The festival will take place from 7th to 13th November 2023.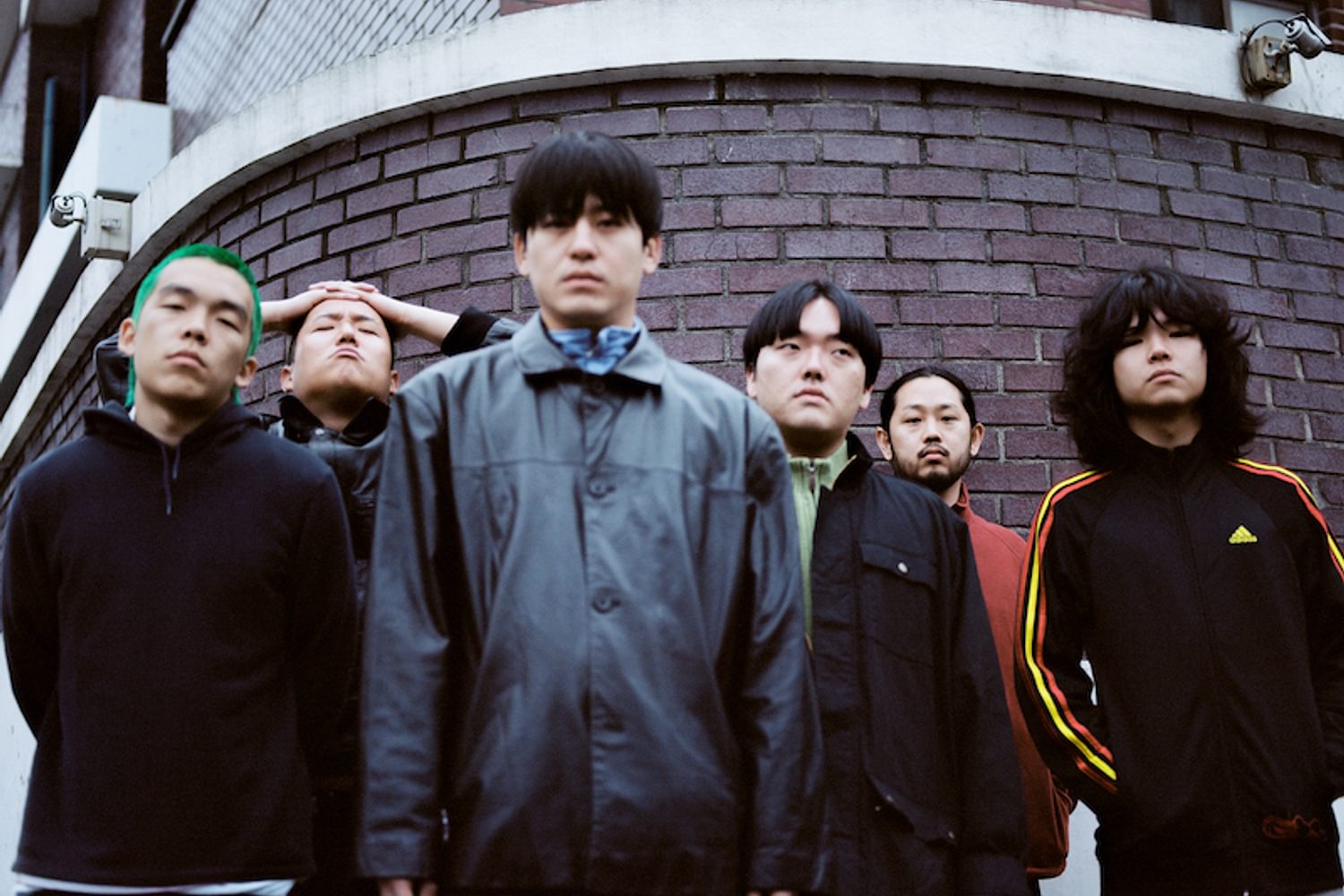 The alternative K-pop group are releasing a debut compilation album this year.