Album Review
Balming Tiger - January Never Dies
4 Stars
This sonic rollercoaster is a thrilling ride from start to finish.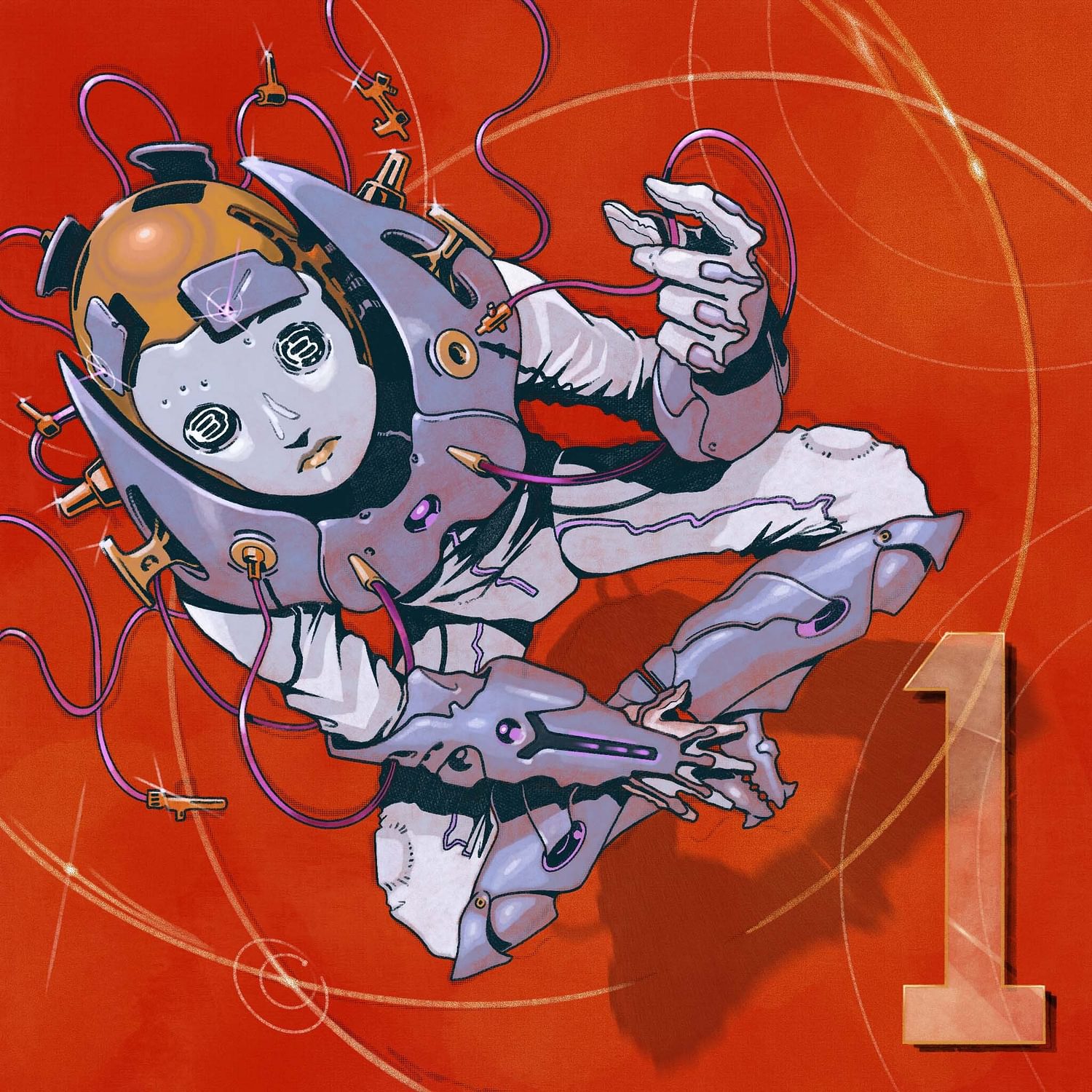 Given that we've stuck the word 'alternative' on just about everything to differentiate it from… well, who really knows, that Seoul-based collective Balming Tiger use it to precede K-Pop in their self-description would be worthy of a quizzical glance were it not for the fact that debut album 'January Never Dies' sees them touch on an alternative to pretty much everything going. From the off, it's a brain-bending journey that swerves on a sixpence: opener 'BTB' begins with a cacophonous jazz explosion before diving headfirst into dark, industrial hip hop. 'UP!' begins as an R&B slow jam before blasting into a chaotic chorus - think the lighter side of Paris Texas, for example, or even Outkast - before introducing gargantuan riffs; 'Trust Yourself' would be right at home on a UK festival field with its Britpop bassline; 'Riot' seems born of a Los Angeles basement so pure is its sweaty punk; 'Sudden Attack' is every bit its title, meanwhile, as a metallic riff-roar combo meets an R&B breakdown. And while this sonic rollercoaster is a thrilling ride from start to finish, that there's a sense of positivity throughout ("You can never be perfect / Resistance" goes a rallying cry in 'UP!') and the kind of pop culture cliche wordplay that can't help but raise a smile despite itself ("Super soaker pussy / Got a Coca-Cola body") makes it all the more fun.
Q&A
The shapeshifting Seoul collective spill on the creation of their debut full-length.

When, where and how did you record 'January Never Dies'?
At first, through two song camps, we got a big outline of the songs that make up the album. We rented a house in the mountains for a week, lived in it together, spent all our time together, interacted with each other, and worked. After that, we acted as if we were going to work every day like an office worker in a way that we have never done before. For several months, we all went to the studio between 10am and 5pm on weekdays to work on the songs for the album. Because we have different musical tastes and styles, usually one member takes the key and reads the track and takes a big direction, and the other members add their own touches to the work. As a result, I think the album has a unique and colourful style that is very Balming Tiger.
You obviously take influence from a wide variety of genres and styles; are there any artists you've looked up to who've done similarly?
We're all influenced by each other a lot, but for example, Omega Sapien and Unsinkable love rap, Mudd the student has been more fond of rock or funk, sogumm and bj wnjn have been more interested in R&B and soul, and Leesuho is more interested in electronic music. Nevertheless, to pick just one, most of us have always loved Pharrell Williams' work.
You've said you want to show 'Asian Sexy' and 'Asian Cool' to the world; what do the terms mean to you, and how have you tried to encapsulate them?
We wanted to show 'Asian Sexy' and 'Asian Cool' through 'SEXYNUKIM'. Because we think differently about the definition of sexiness, we sang on the track about sexiness that each of us thinks. We wanted to pay attention to the sexiness of each person's inner personality rather than the external aspect. Similarly, in this album, we use our individual lyrics to tell the story of not being bound by typical established systems or the standards imposed by society, but of moving forward while believing in our own inner selves and loving each other.
Your year has featured a lot of potential highlights, what have been your favourite, and perhaps most surreal moments so far?
We've been through so many things this year, from album work to global tours. There are so many unforgettable moments, including meeting and sharing so much time with the members every day for the album, winning The Grulke Prize at SXSW 2023 in March, the beginning of this year's tour, and inciting a moshpit at the Fuji Rock festival, which was something we'd wanted to do for a long time. Also, we are looking forward to when the album is released. We want to meet you again through Balming Tiger's first world tour from November and experience more surreal moments.
Read More
Featuring King Gizzard & The Lizard Wizard, IDLES, Tkay Maidza, Sleater-Kinney and more.