Back after 15 years away with a new album that embraces the powers and nocturnal pleasures of adulthood, Be Your Own Pet are all grown up and ready for Round Two.
"Is that necklace new?" John Eatherly asks Jemina Pearl, pointing to the gold chain that sits around her neck. "Yeah, they made it for me," she grins, touching the red letters that hang in the middle of it and read 'MOMMY'. "Damn, it looks cool," the drummer replies as the Be Your Own Pet frontwoman turns to show her new statement piece to DIY.
Take a quick scroll through social media and it won't take long until you come across the word 'daddy'. But what about their female counterparts? Where is their recognition and visibility? That's a question that Pearl has been contemplating, and one that informs the band's triumphant comeback album, fittingly titled 'Mommy'.
"There's such a culture around the term 'daddy' – this dom-like, authority figure," she explains, sitting with her bandmates in a Hackney hotel, flanked by tall, leafy plants and stripy upholstering. "I feel like, sometimes, mothers get a little forgotten and disempowered in life, and because of that role you're invisible. So, why can't 'mommy' be this powerful word, just like the term 'daddy' is?"
After 15 years apart, Be Your Own Pet are back and ready to reclaim not just the idea of what a mommy is or can be but… well, just about everything. In their first stint together – from 2004 to 2008, when all four members were teenagers – they became cult garage-punk heroes, exorcising teen angst and fury at the world in songs filled with tales of murder and violence, and with one of the most chaotic, exhilarating live shows around.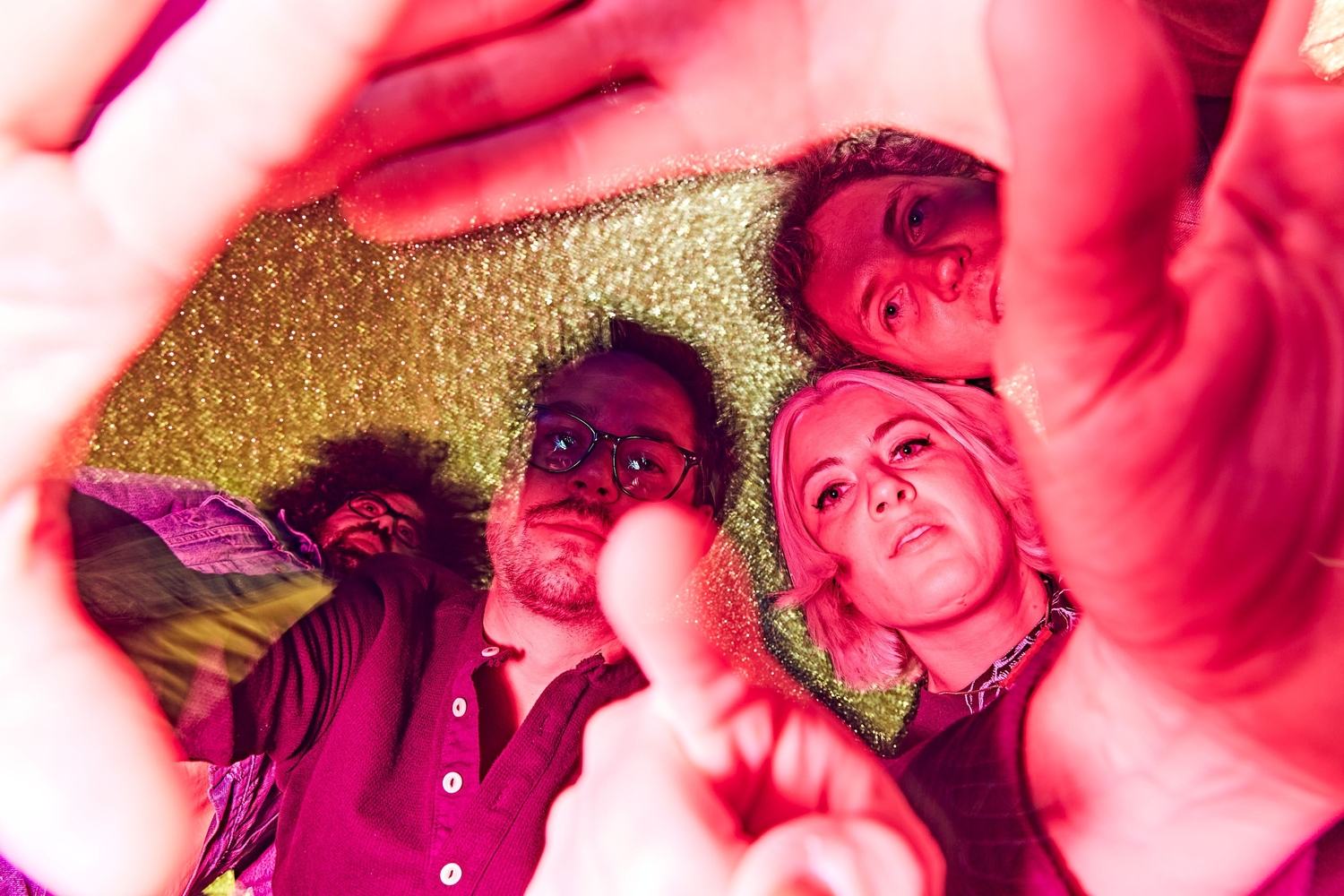 "I'm an adult now, and I'm comfortable with my sexuality, but I'm the one in control."
— Jemina Pearl
But the rock'n'roll dream quickly became a nightmare. They burned out from a whirlwind of touring and the hard partying lifestyle they felt expected to keep up, just two albums in. Jemina, in particular, also had to run the gauntlet of being a young woman in the public eye, and was constantly sexualised, despite being a minor.
A comeback did not seem likely but, in 2021, she and guitarist Jonah Stein began wondering if it was possible, inspired by seeing other bands from their time reuniting. They called up John and bassist Nathan Vasquez, regrouped in a practice space in Nashville that December, and immediately reignited the spark that made the band burn so brightly the first time around. "Enough time had passed where none of the bullshit [from before] mattered," Jemina says. "It just felt like, 'I'm hanging out with my three best friends again'."
Although he's fully on board now, Nathan was hesitant at first to get back together. For the last nine years, he's worked as a web developer – a world away from the life of a touring and recording band. "It just felt like the biggest existential shift," he recalls now. "We all separately had established our own lives and I had walked into a rigid regiment and routine that really worked for me."
Hours after the band's first practice, however, they got an offer that cemented their plans to return to the stage. While at Third Man Records' Christmas party, head honcho Jack White invited them to support him at some shows the following April. BYOP accepted but, instead of making their big comeback at a cavernous arena, they opted to play a small, secret warm-up gig in a sweaty, 150-capacity club.
"I have never been more nervous for a show in my life than the one that we played at this tiny club," the frontwoman laughs. But as soon as they stepped out in front of the crowd, she felt like everything was as it should be, and a few songs into the set, she got further confirmation when she looked over at her husband. "He had never seen us back in the day and he was like…" She drops her jaw and widens her eyes in thrilled surprise. "I think it kind of blew his mind!"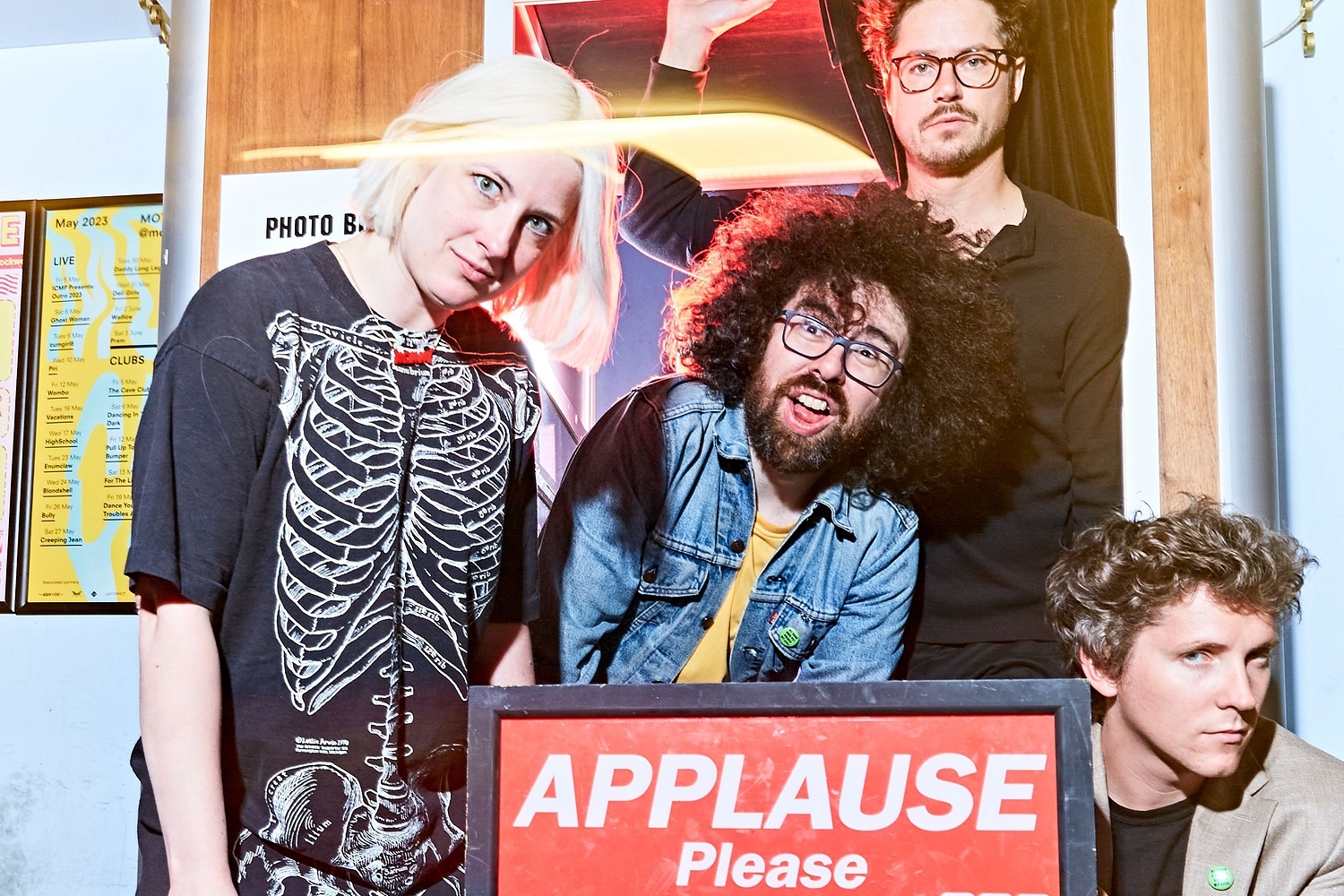 "Why can't 'mommy' be this powerful word, just like the term 'daddy' is?"
— Jemina Pearl
One of the things that convinced Nathan to give Be Your Own Pet 2.0 a go was the agreement that the band's return wouldn't just be a nostalgia trip – new music would be produced too. They almost instantly honoured that deal, each bringing one idea to the rehearsal room after their initial hang and jamming them out together. "It was very casual, low expectations," Jemina says. "But it was really fun."
You can hear that fun on 'Mommy', a confident and commanding return that feels true to the band who lit up the early noughties, but also refuses to relive past glories. It opens with 'Worship The Whip', in which Jemina embodies the record's titular character: domineering, sexy, full of sneered instructions to "Lick it up, baby / Lick it clean". It immediately subverts what you might expect from an album named after another word for mother – especially given how society tends to strip people of their sexuality once they've entered that phase of their lives.
"That was definitely part of it," Jemina explains of the idea behind the racy song. "I felt very sexualised when we were doing Be Your Own Pet when I was a teenager, and I was very uncomfortable with it. I look back on things people wrote about me and it's kind of insane what they were saying about a 17-year-old girl. I'm an adult now, and I'm comfortable with my sexuality, but I'm the one in control."
The album as a whole has helped the frontwoman reclaim not just her sexuality, but her voice and identity too. "I got to write the lyrics – the guys helped me, but they let me go for it and say what I wanted to say," she smiles. "I had put the Be Your Own Pet persona away and felt like I really needed to focus on being a mum and being really nurturing – which is all good, but getting to sing in this voice again feels very, very right to me. I feel like a full, complete person now and I can be both things at the same time."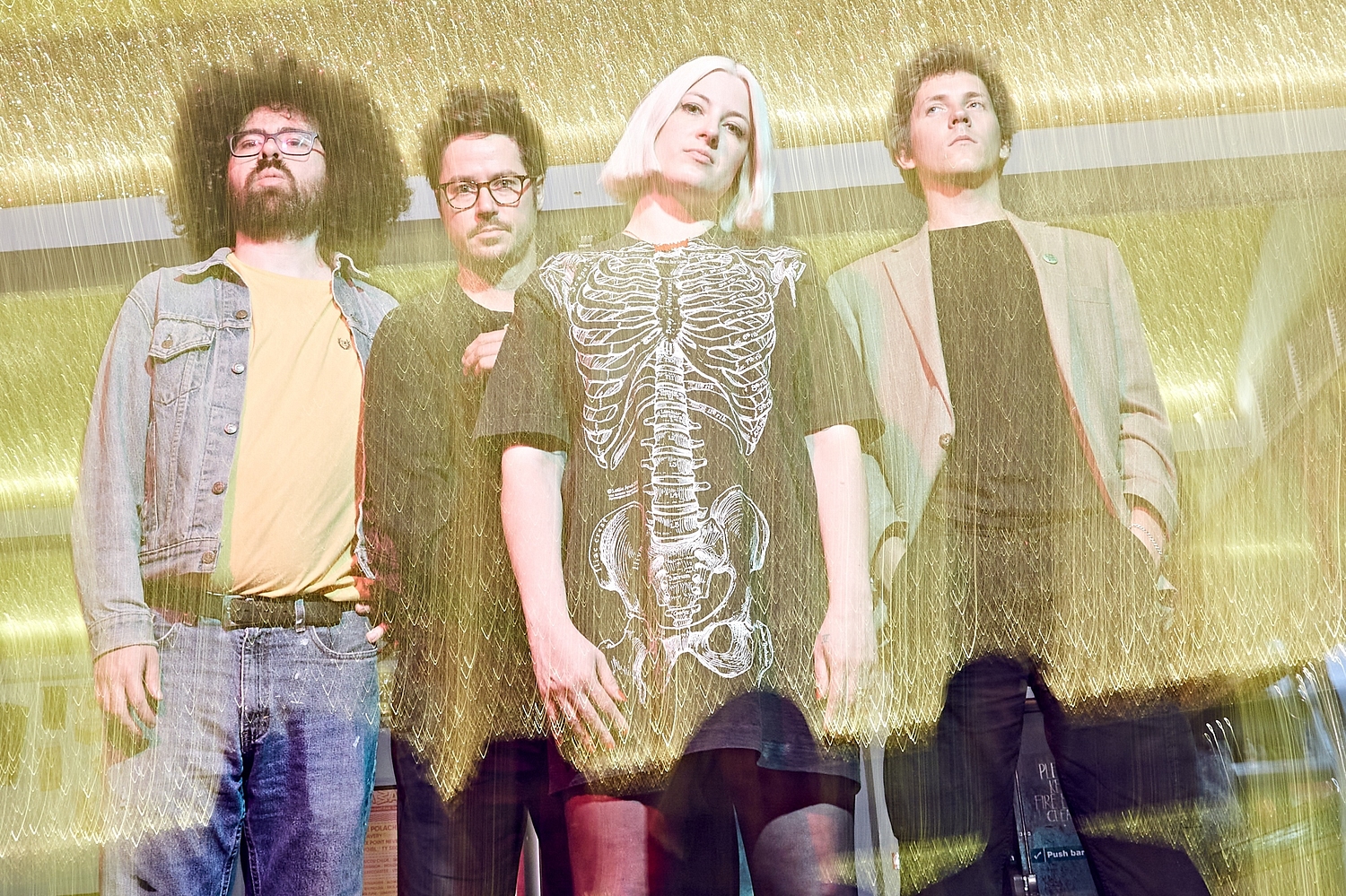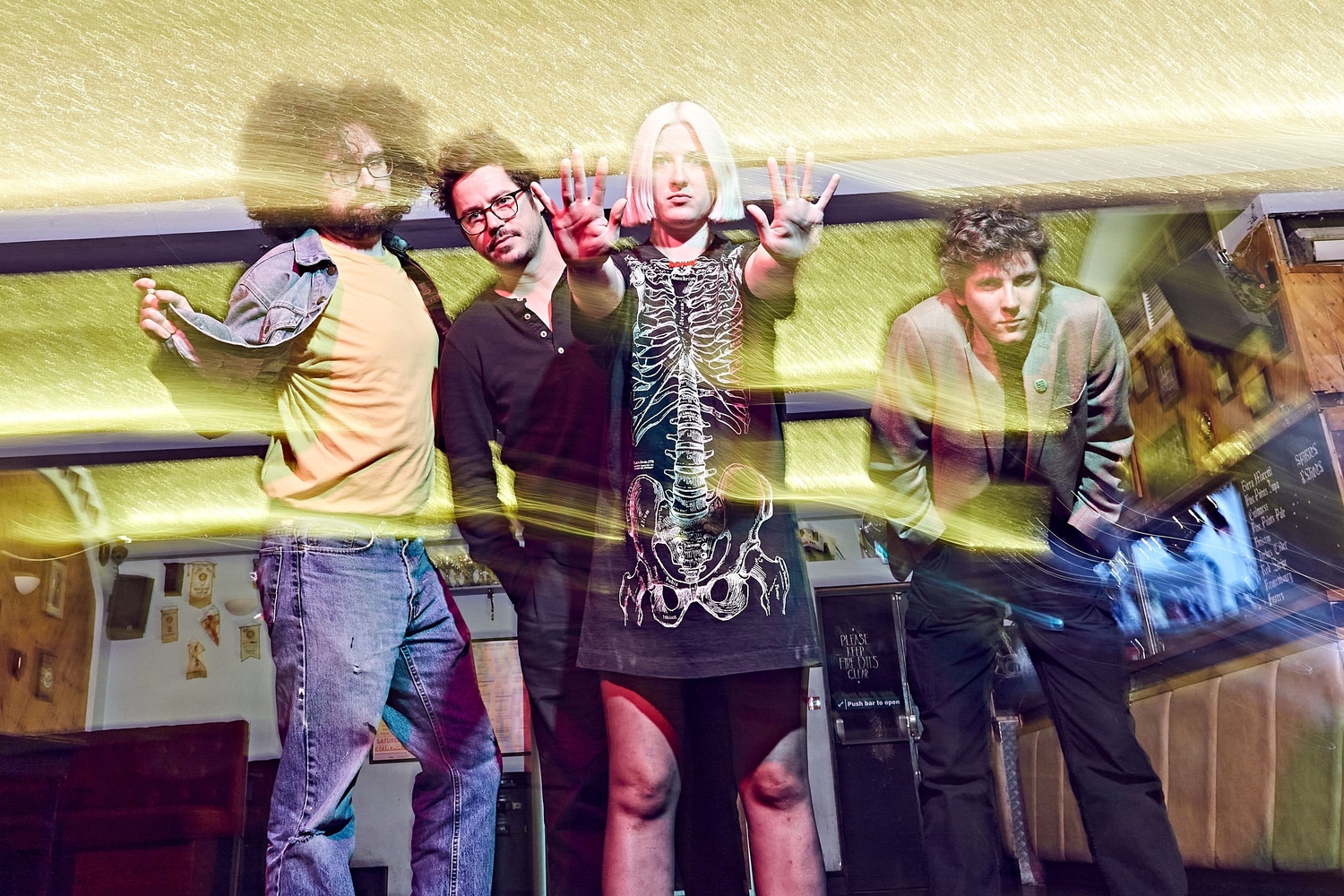 Lyrically, the album also finds her in complete control, dissecting her life in the way that she wants to. 'Bad Moon Rising' deals with her experiences with bipolar disorder, turning that illness into a tough punk anthem. On the fiery, rousing 'Hand Grenade', she takes back her own power by defining herself, defiantly singing: "I'm not your victim / I'm my own person."
The siren-laced, pummelling riffs of 'Big Trouble', meanwhile, enter the fray of politics. "I want wages for housework / I want childcare for free," she declares towards the end. "I want on-demand abortions / Full body autonomy." BYOP's old songs might course with anger, but now, Jemina knows where she's directing her fury.
"I didn't fully understand why I was so pissed off [back then]," she says. "I had a hard time putting those political ideas out because I didn't have the vocabulary for it. Now that I'm older, there's so many reasons to be angry. And I also just wanted to say 'I want on-demand abortions' in a song – especially with what's going on in America right now, where it's quickly becoming impossible to get."
Now a mother to two kids, and sharing that she has had an abortion in the past, Jemina notes that there are two sides to achieving "full body autonomy": "We need support as mothers, and we also need the support to make a choice for when we want to become mothers."
Still angry and still incredibly vital, Be Your Own Pet's future thankfully looks bright. Although they haven't had any conversations about next steps – or records – they're confident there's plenty more left in the tank. "I feel like if we'd had two more weeks [of writing and recording], we very easily could have had another album, or a double album," says John. His bandmates nod in agreement as Jemina shrugs: "It's fun now, it's changed."
'Mommy' is out 25th August via Third Man.
Read More
Featuring James Blake, Romy, Marika Hackman, yeule and more.