Live review
Yeah Yeah Yeahs triumph as The Strokes are marred by sound issues yet again at All Points East
25th August 2023
From Karen O to Be Your Own Pet, HotWax and Angel Olsen, it was the women that ruled the field.
When The Strokes played All Points East back in 2019, the sound levels were so quiet it sparked a full on post-event furore. Returning to the exact same stage in the exact same location four years later, SURELY, the revellers of Victoria Park collectively hope, the legendary quintet wouldn't willingly sign themselves up for a second round had they not been assured of better. And yet, as the saying goes, the definition of madness is doing the same thing and expecting a different result - a logic that manifests itself as the perfectly-curated day unfurls.

It's this gloriously on-the-money bill that makes Victoria Park's technical failings all the more frustrating. Part intergenerational New York love-in, part who's-who of exciting British indie, today's line up proves that modern day festivals need not be a broad catch-all attempt to give something for everyone (*cough* Reading); truly knowing and catering to your audience will always create the most tangible atmosphere.
Early in the afternoon, rising Hastings trio HotWax kick things off with a blistering set of youthful, attitude-laden indie-punk. More brutal than their hooky recorded output, the band look like they've just been dropped into mid-'00s Camden Market and sound like a group of mates barely out of school and plonked onto a bill of their heroes should sound: like they're having the time of their lives. California shoegazers Julie follow them, joined by a massive teddy bear that guards singer Keyan Zand's mic and touting the kind of grungey yet forward-facing walls of noise that come on like Horsegirl by way of eclectic Matador signings Water From Your Eyes.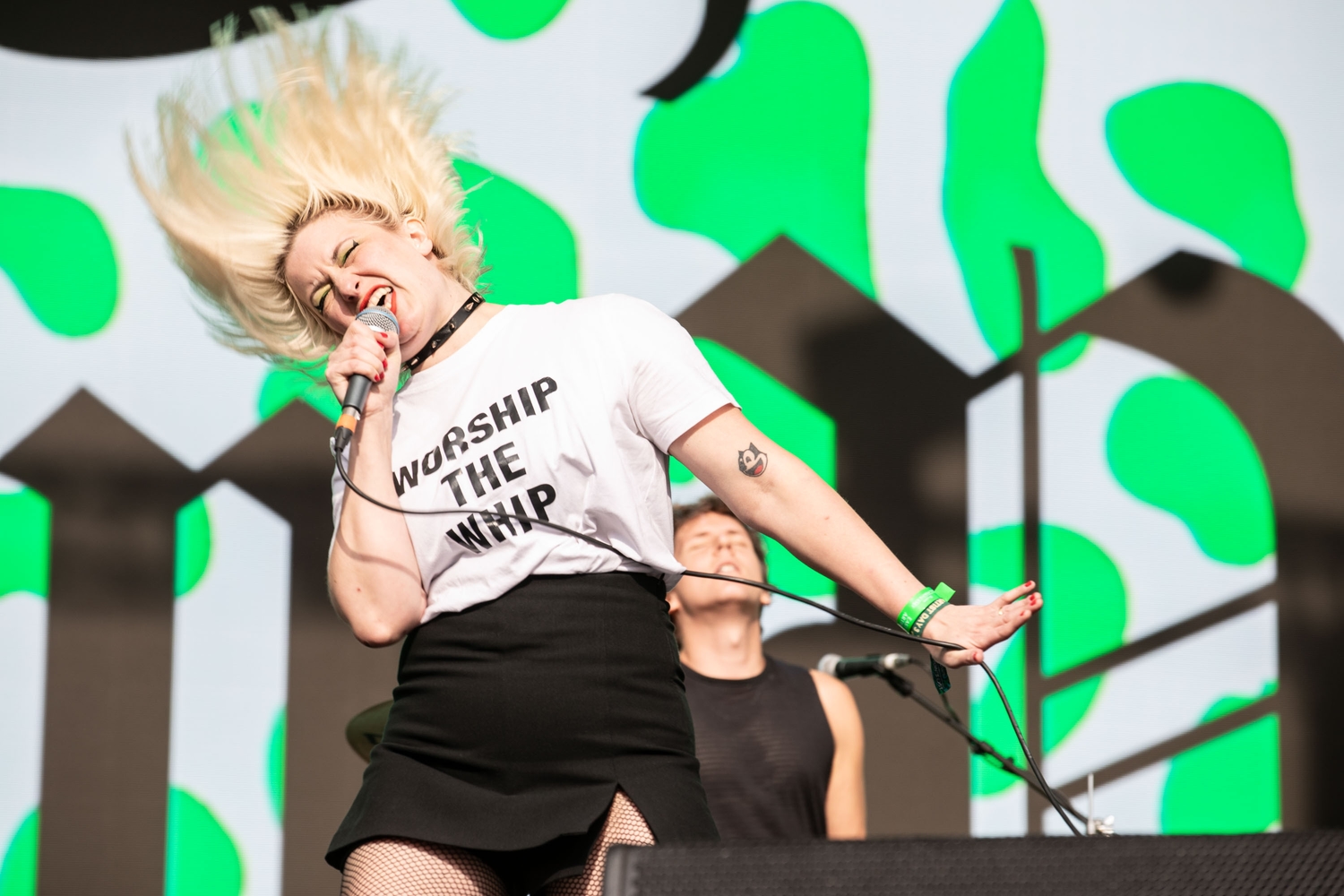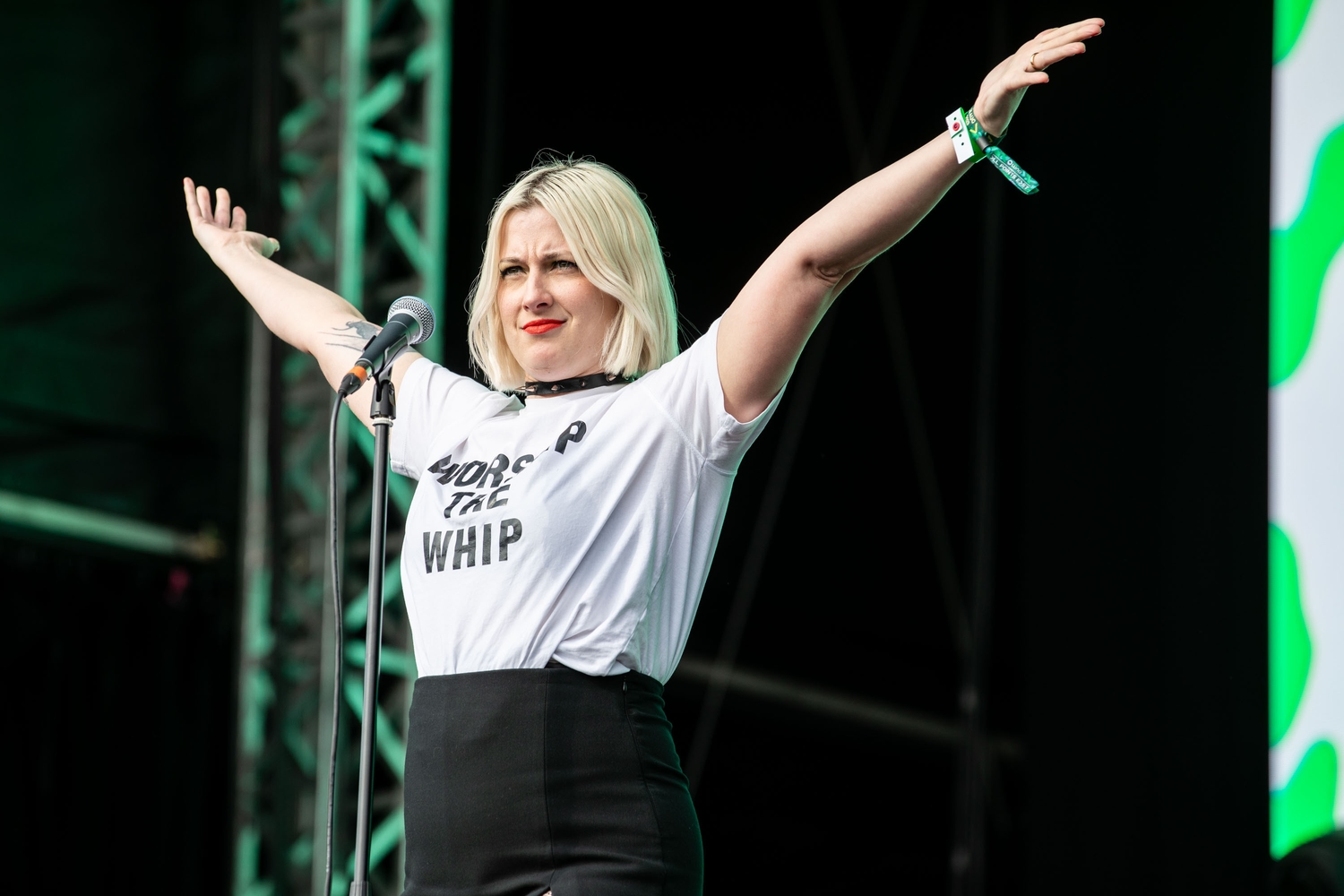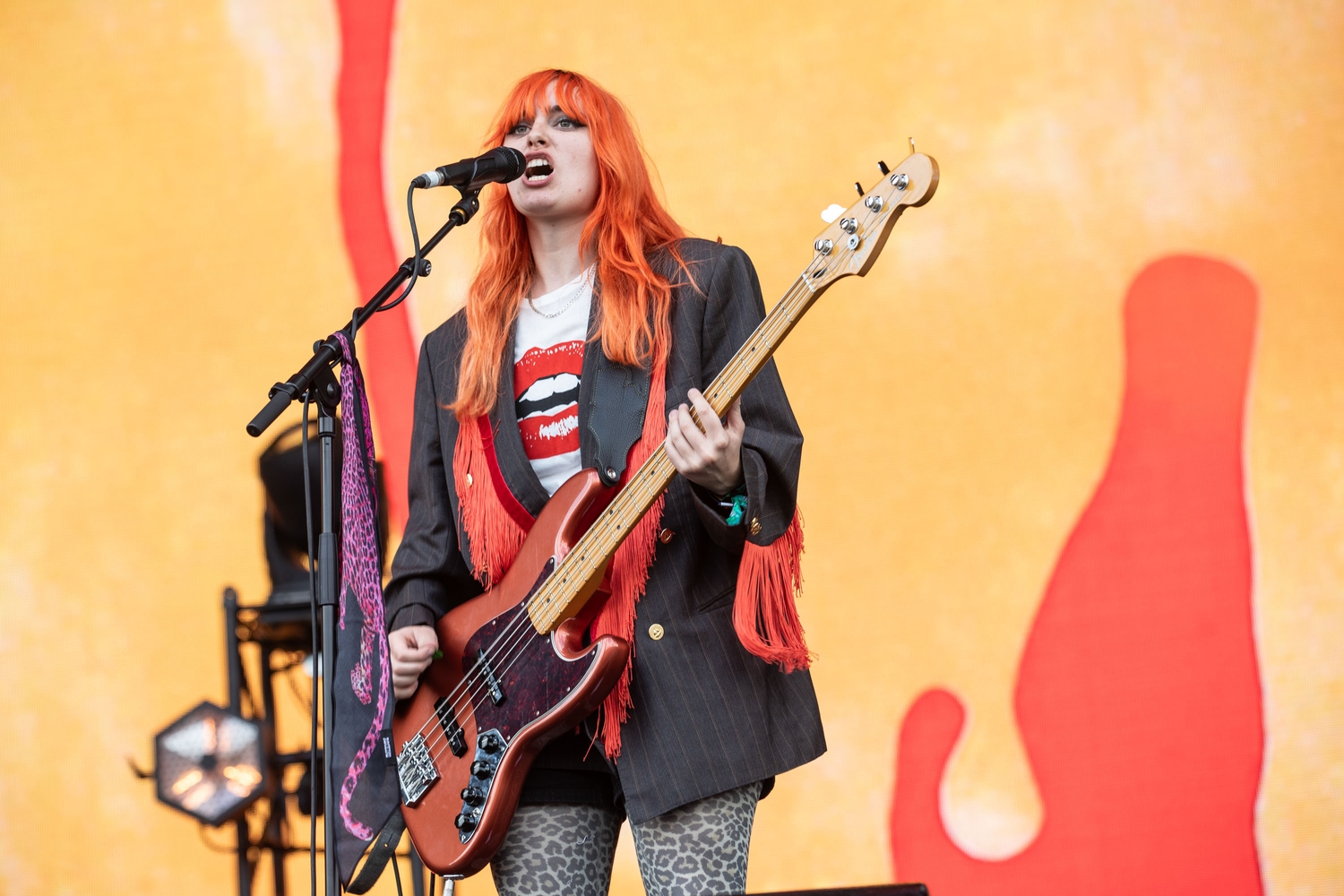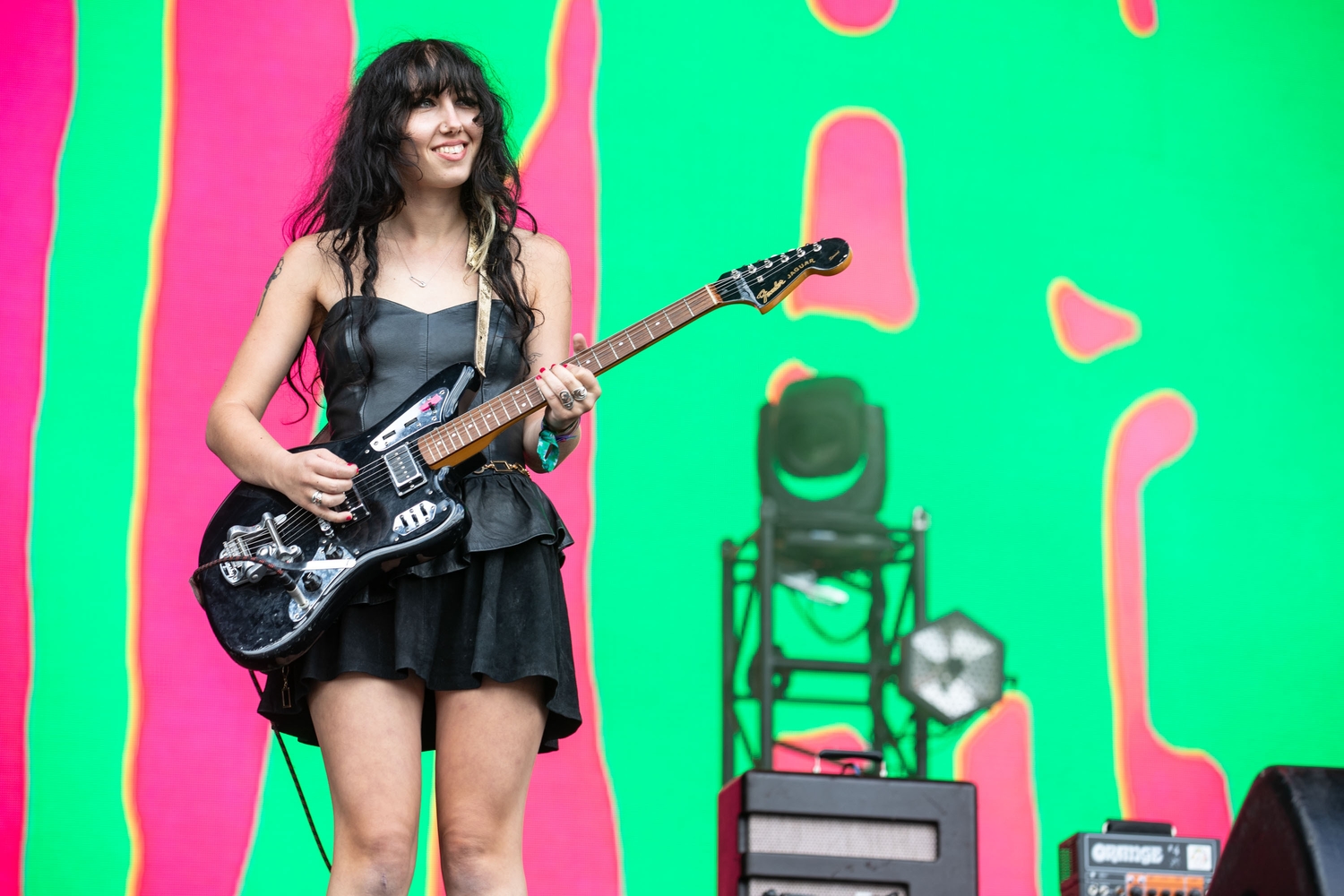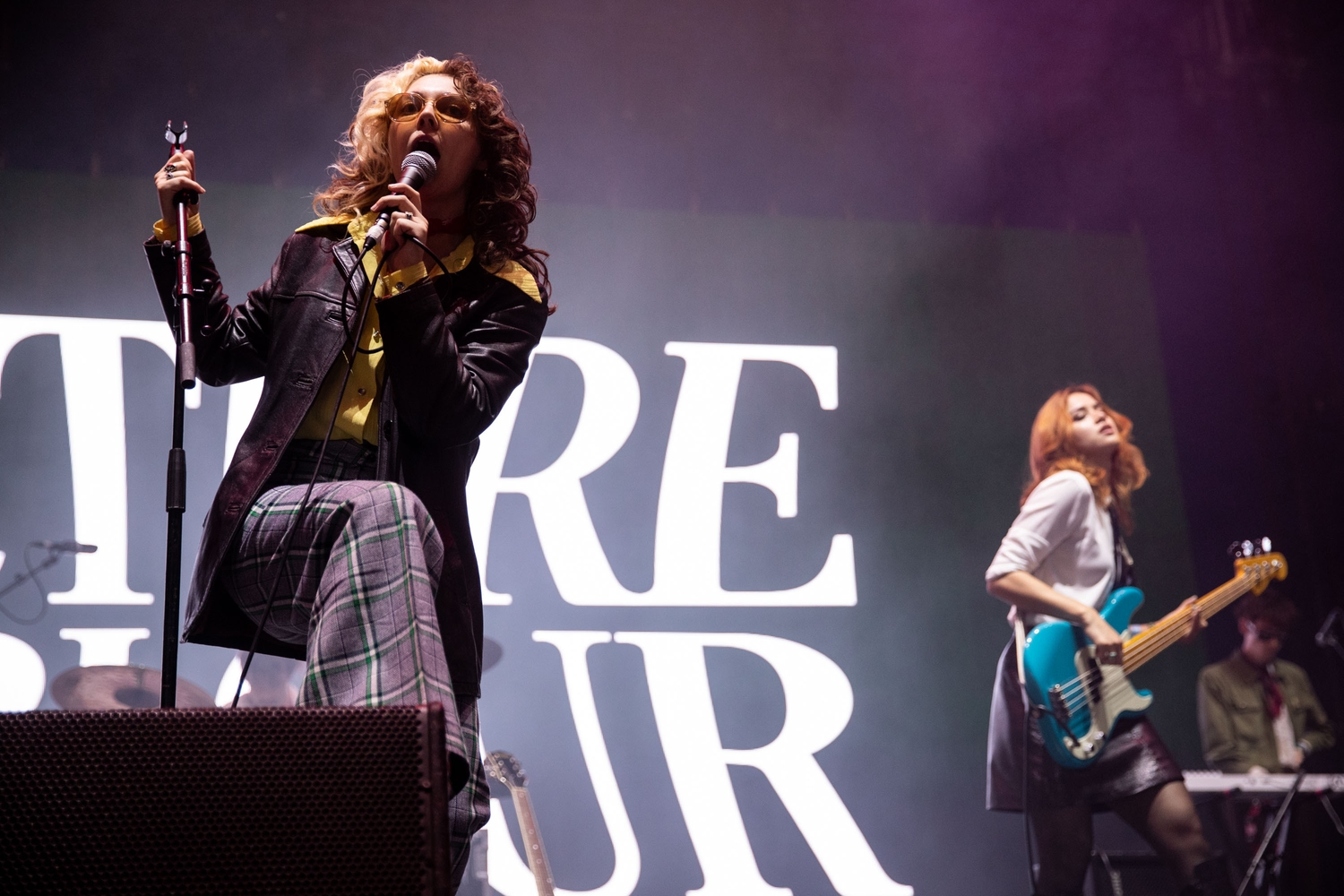 For anyone who treats Meet Me in the Bathroom like a bible, there's a solid quota of its main characters present today, beginning with The Walkmen who serve up megahit 'The Rat' early much to the delights of the sun-soaked West Stage. Staking their first claim to NYC legend in the late '00s, and returning to the fold a full 15 years after that, however, it's Be Your Own Pet who bring the first truly giddy moment to the day. Sporting a shirt emblazoned with recent single/ current manifesto 'Worship The Whip', Jemina Pearl is clearly relishing every moment of being back on stage following an extended group hiatus, stomping and headbanging like no time has passed. The songs from this summer's comeback album 'Mommy', too, are brilliant; a fizzing, high-energy example of a band whose second coming might even be better than their first.

There's time for a quick pop into the Cupra North tent to catch the final embers of Picture Parlour's atmospheric Viccy Park debut, the soaring strains of debut single 'Norwegian Wood' sounding as epic as they threatened upon release. Meanwhile, over on the East Stage, Angel Olsen's stormy storytelling might cut a softer shape than much of today's bill, but there's a soft intensity to the singer that proves there's no less drama just because she's not shouting the loudest.

In the Warmduscher vs Amyl and the Sniffers time clash showdown, the weather gods have sent their blessing to the former. While Amy Taylor proves one of the only front people who could keep a crowd's energy up during a brief, unholy downpour, those who pick the South Londoners are treated to a) a beautifully dry tent and b) the sort of grubby, lurching party set that's earned Clams Baker Jr and co a reputation as the perfect 3am hedonism band.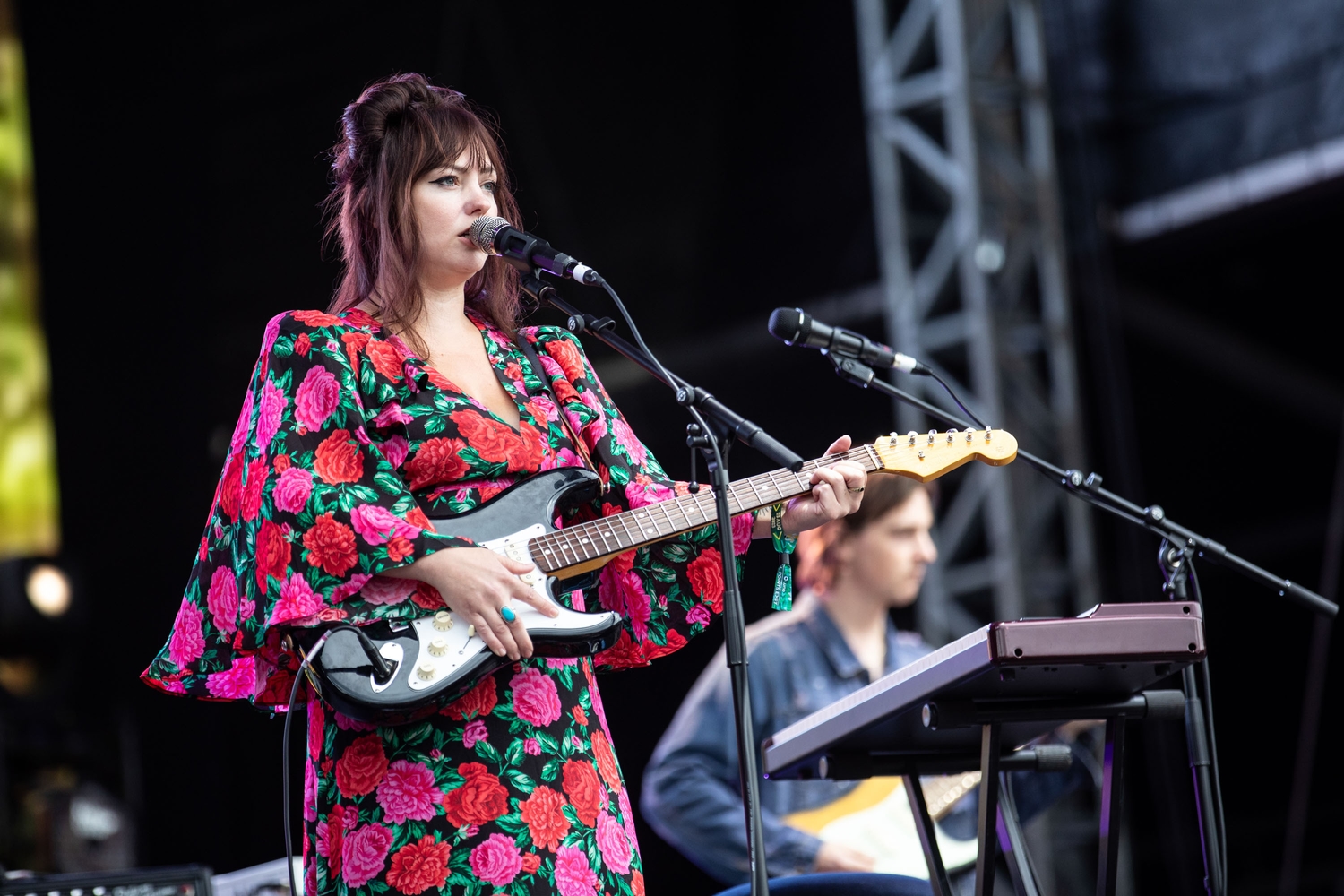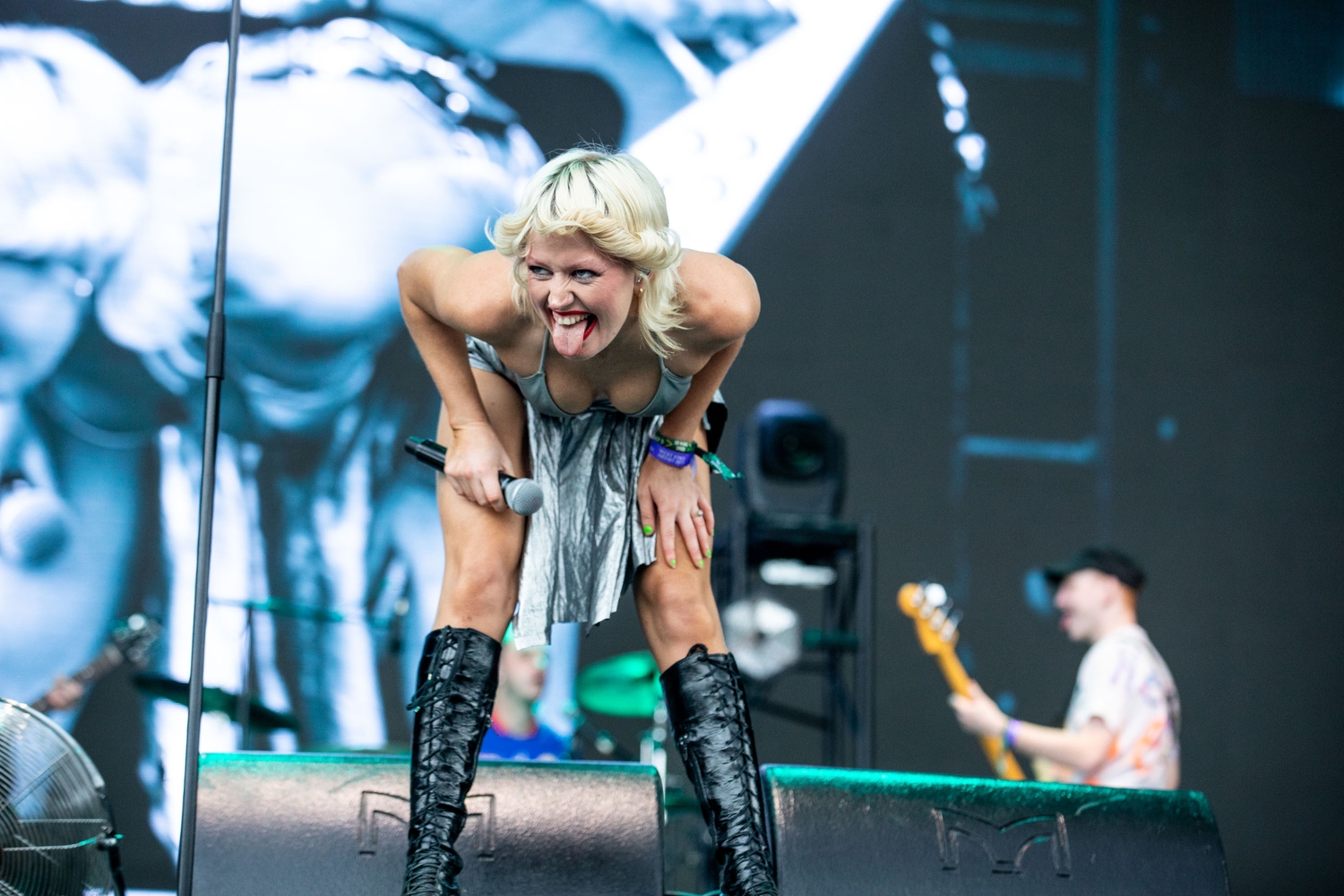 Come Yeah Yeah Yeahs' start time headlining the West Stage, the heavens have thankfully calmed down and it's an altogether more joyful type of storm that the iconic trio bring to the field. Undeniably one of the greatest front people to ever walk the stage, even 25 years after their first moves, Karen O is still utterly, magnetically effervescent from start to finish. Kicking off with the grand slow burn of 'Spitting Off the Edge of the World', she transforms from jagged punk queen on 'Rich', to epic choral leader on a standout 'Sacrilege' to soft romantic on 'Maps'. After any good bit of wild weather comes a rainbow, and the band oblige - beaming out their own rainbow rays over the crowd, before ending with 'Heads Will Roll' and a final, explosive 'Date With The Night'.

Loud, bold and brilliant, Yeah Yeah Yeahs feel like the true victors of the day, their technicolour bomb of a set only highlighting the difference in volume as The Strokes step onto the main East Stage. For those placed in the exact speaker/ wind sweet spot, Julian Casablancas and co have still got the effortless, jagged cool that brought them to prominence in spades, but elsewhere the chants of "Turn it up" are louder than the band themselves.

Ignore the triangle glowing ominously from behind them; iffy fourth LP 'Angles' is eschewed entirely in favour of a hit-packed set that traverses all the band's corners, from razor-sharp howls ('Juicebox', 'Reptilia') to indie darlings ('Alone, Together', 'Someday') to more esoteric experimentalists ('Welcome to Japan', an impromptu jam they name 'Fallacy'). Casablancas wears one leather glove and randomly throws a drink on himself - it's not classic stage banter but it's what you want from the notoriously wildcard frontman.

In all ways except the one that matters the most, tonight's set is glorious. But if a Strokes set plays in a field and no one can hear it, did it really triumph? It's hard to say.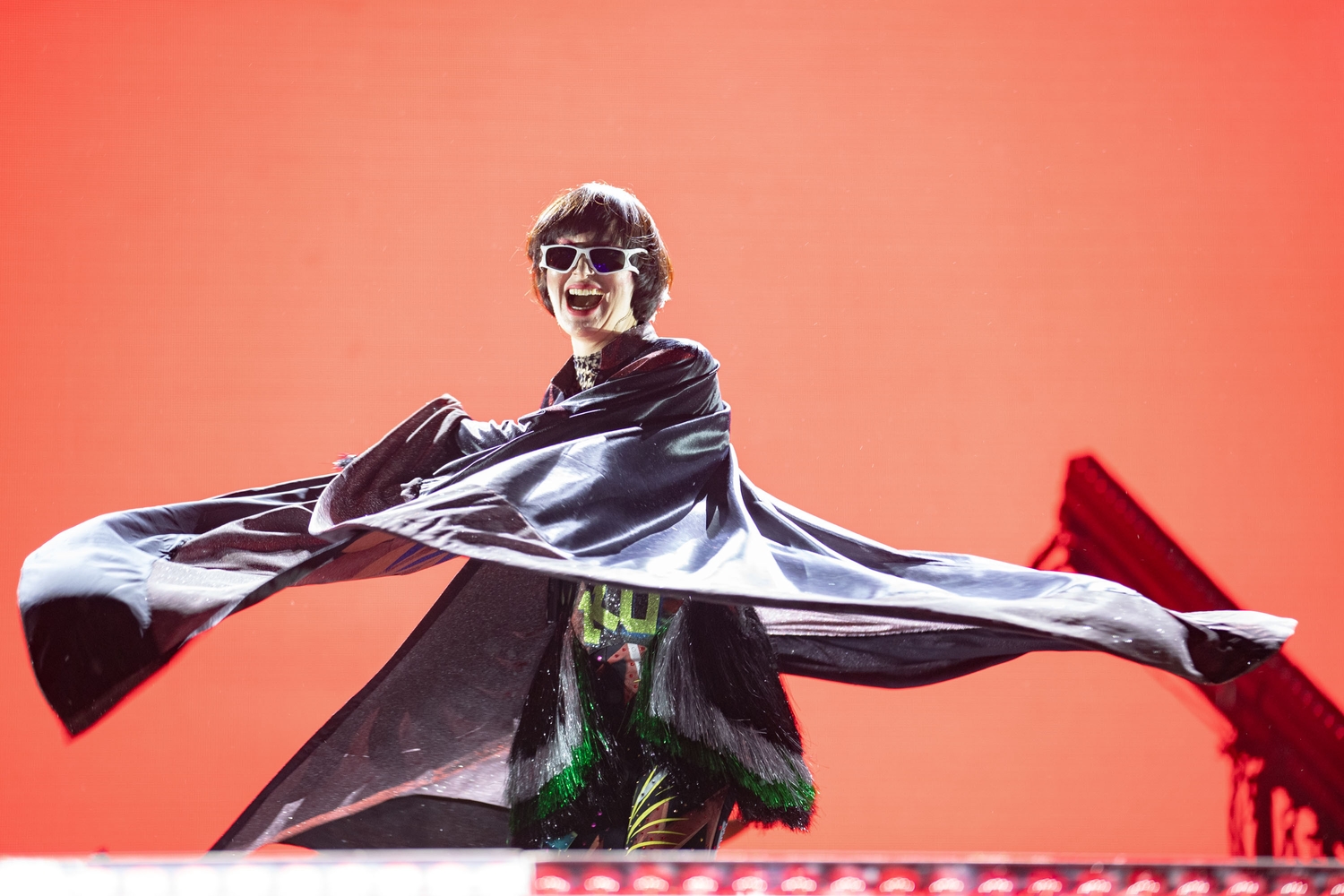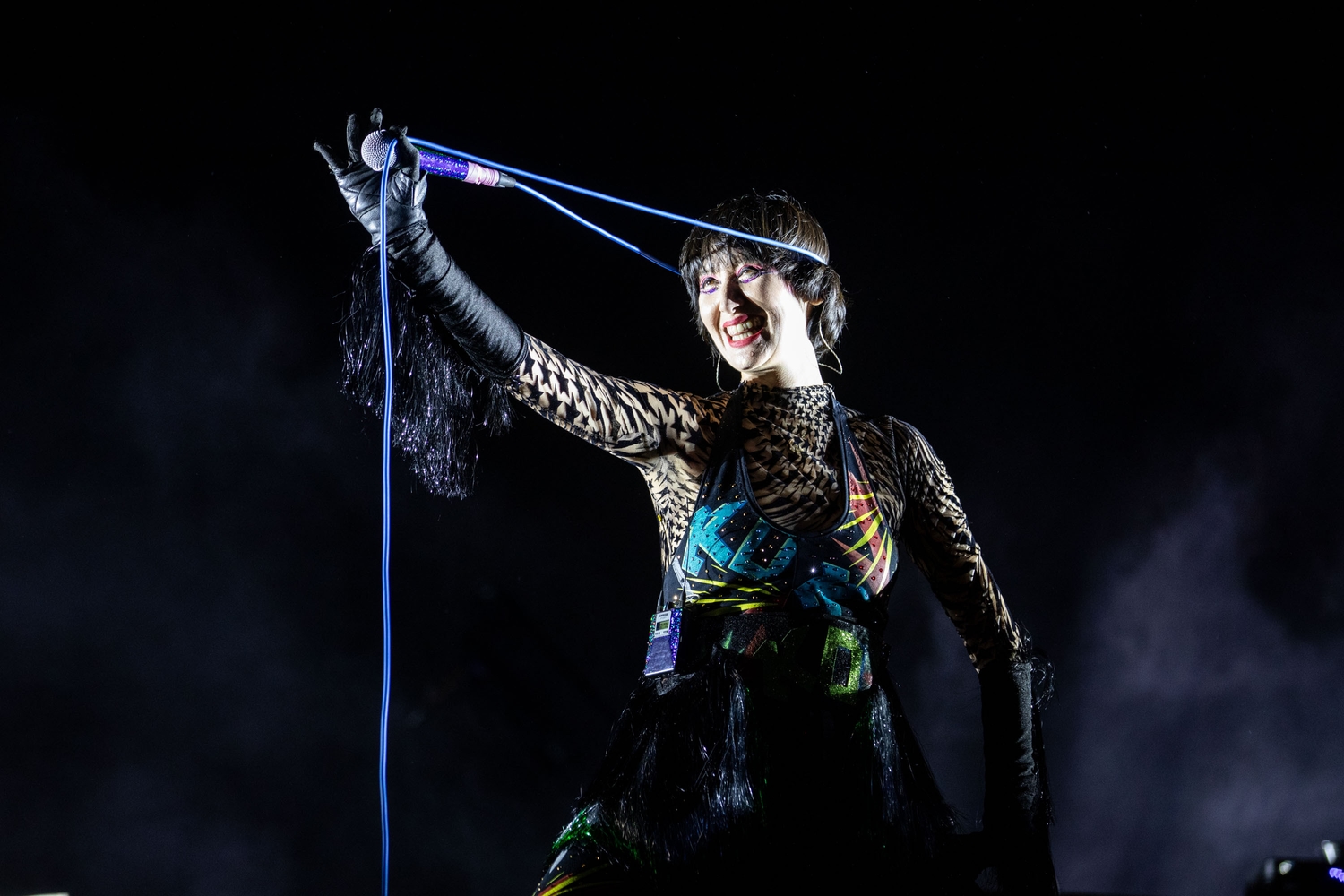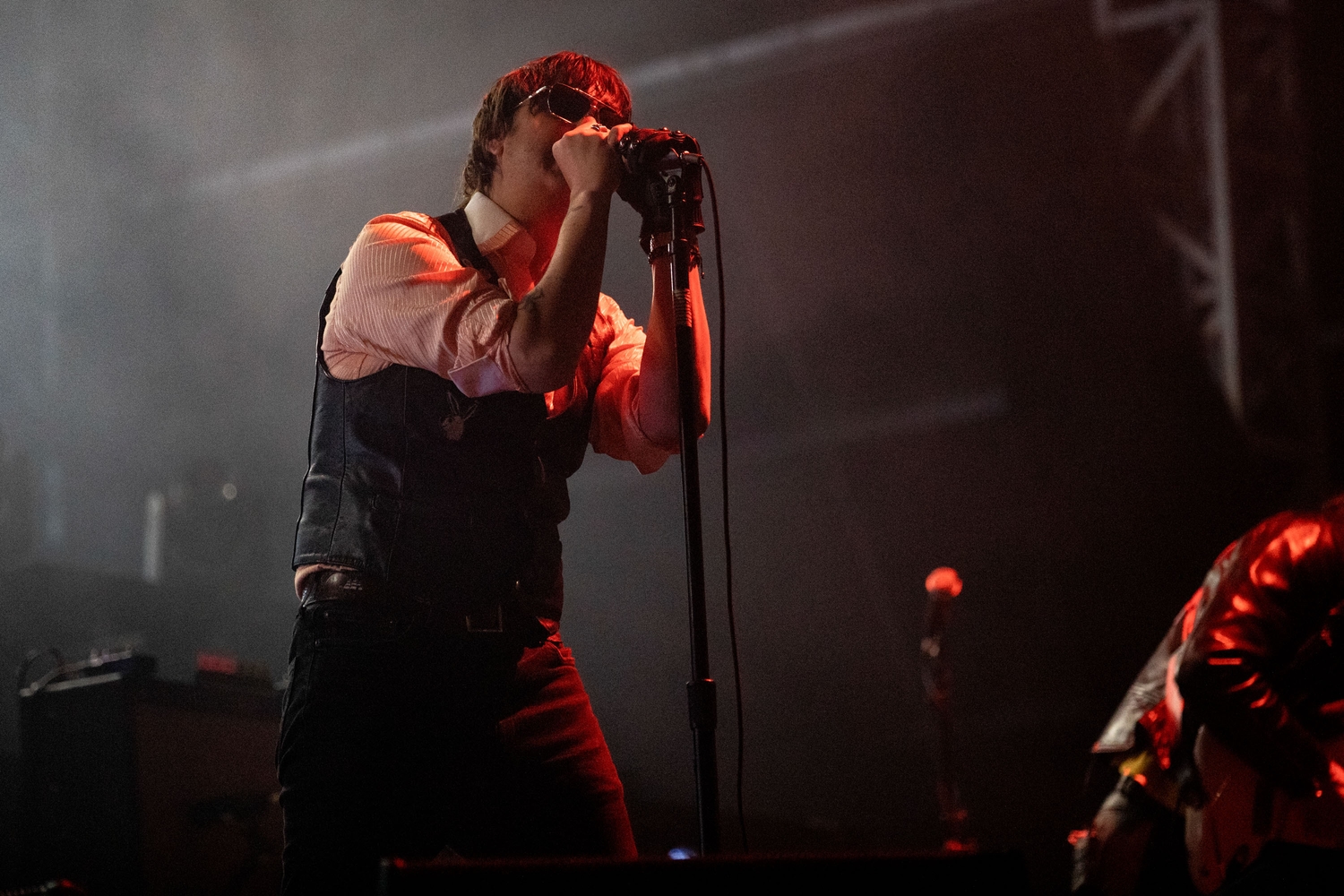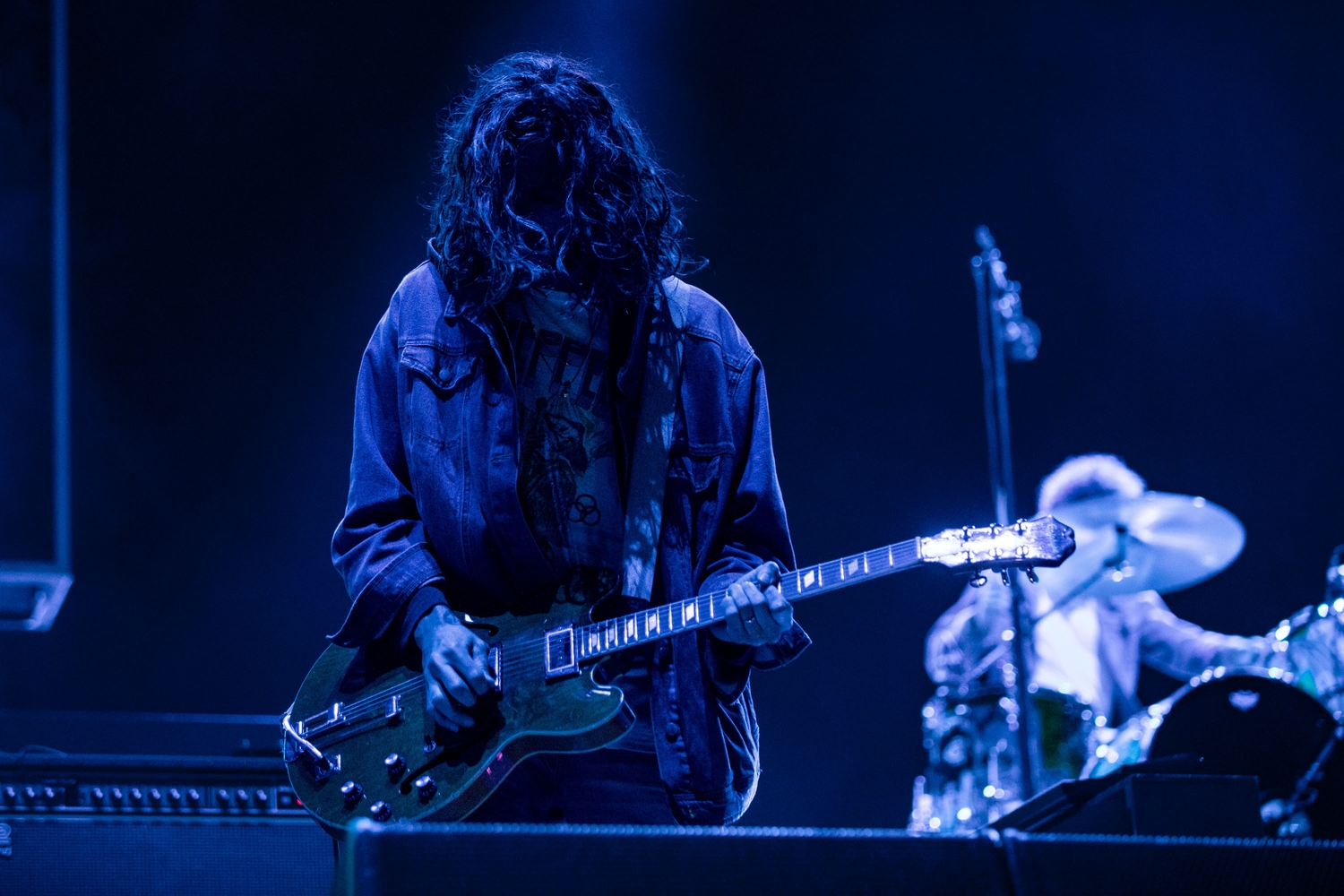 Read More
Popular right now
Featuring James Blake, Romy, Marika Hackman, yeule and more.