Bringing sexy back: Marika Hackman
On her second LP, Marika ditched folk for something altogether more ballsy. This time round she's dropping any last semblances of cute and prioritising slickness, sass and a hefty dose of sex.
It's a drizzly Thursday morning and Marika Hackman is sat in the East London bedroom that doubles as her home studio and creative hub. "This one's about masturbating," she grins, before pressing play on the second of three new songs she treats us to today – a slightly disco-tinged bop (currently jokingly titled 'Disco Stu') packed with a bunch of gloriously upfront lyrics that certainly don't, ahem, beat around the bush.
If this X-rated version of the London singer comes as a slight surprise then, well, you'd better get used to it. Though the first as-yet-untitled track – an immediate earworm with a propulsive pop bassline – jokes around about "selling out because I'm making more poppy music; all very tongue in cheek, very sarcastic", a solid two thirds of what we hear from Marika's forthcoming third album very clearly has one thing on the brain.
But though the overtly raunchy lyrics about "kissing and fucking" may raise eyebrows in certain quarters, the singer isn't here to be purposefully controversial. Instead, Marika's here to change the dialogue on female and queer sexuality and to question why it's so shocking that a woman might, y'know, enjoy these things in the first place. "I think people are gonna be shocked by the language I'm using and how direct I'm being about sex and women. But we hear lyrics in music all the time that are about fucking women and bitches and all this stuff that's disempowering for the woman and very much objectifying her," she explains. "So I'm here writing music about fucking, and it's in a much more unifying and sexy way. But I think people are just gonna be shocked because it's coming from me, who is an unexpected source of that.
"I should be like, polite. If you look at me, I should be right?" she deadpans, with an eyeball roll. "I'm this kooky folkster, because that's what people still call me. It's like a little girl running around at a party and when she says something wrong everyone says, 'Go back to bed darling'. But no. Fuck off. I'm not being derogatory in any way and I can talk about whatever I want. But I think people will be shocked and only because it's coming from me, and that's where the conversation lies."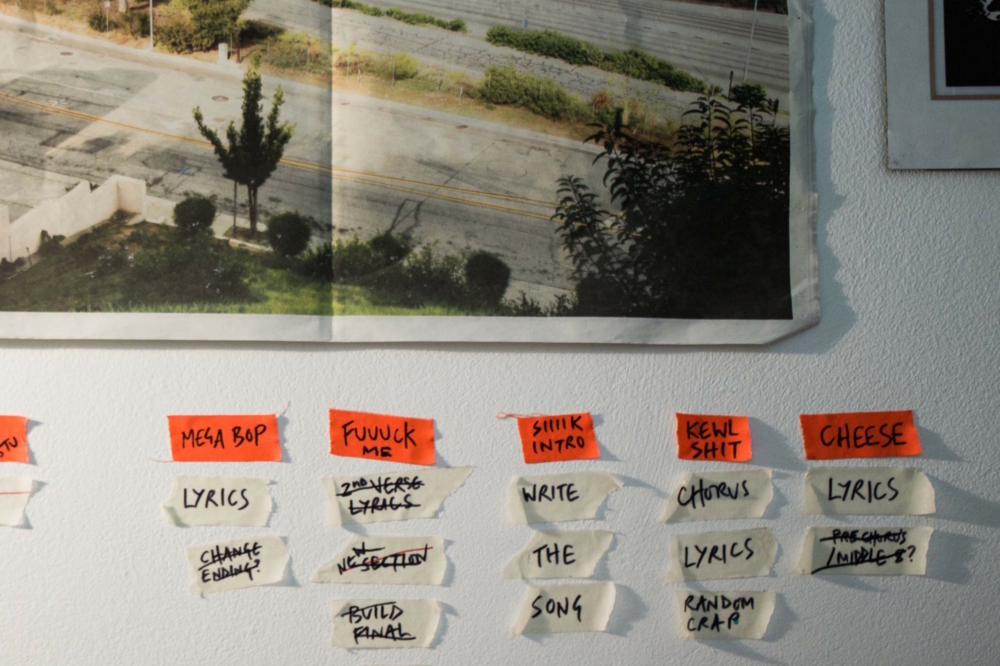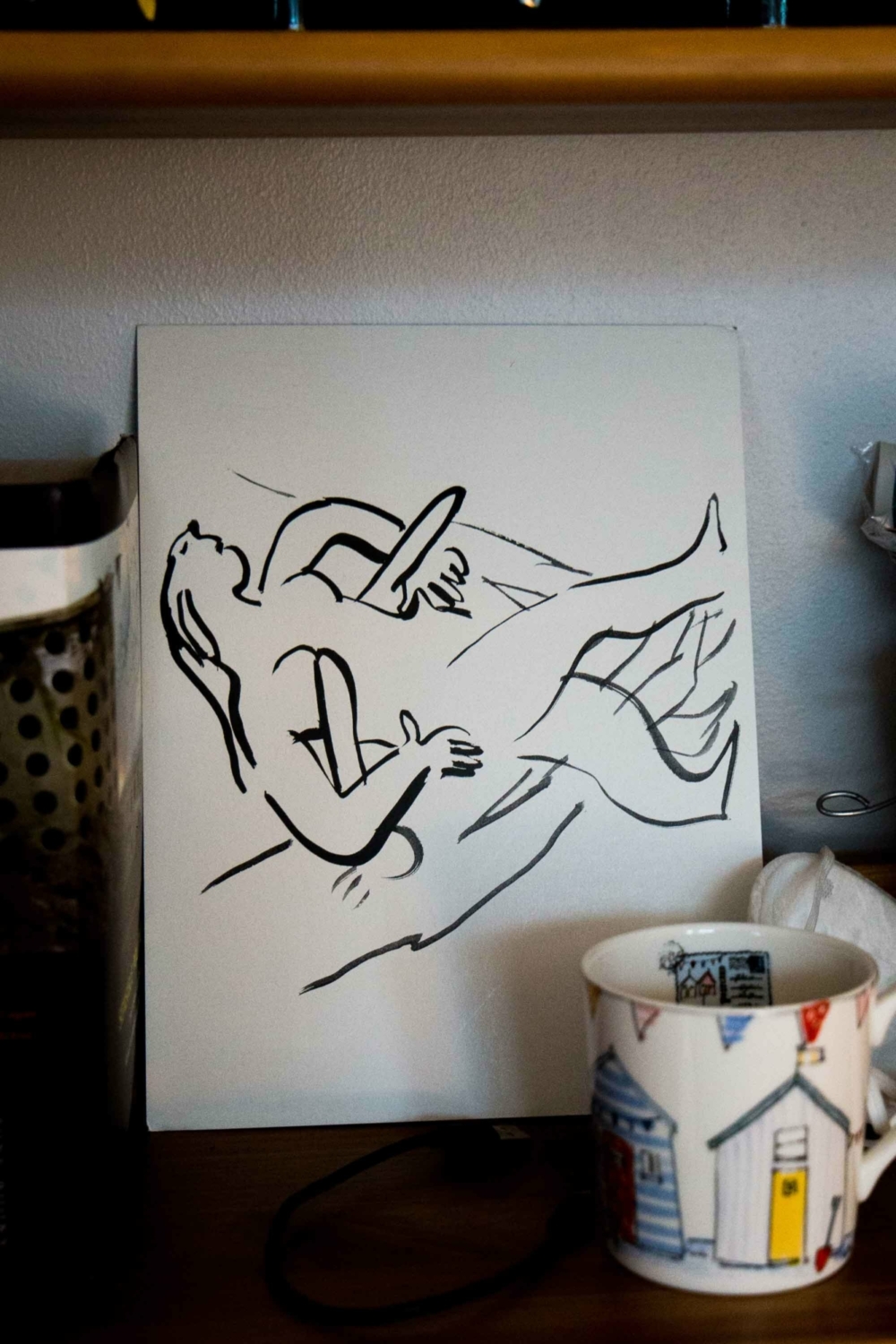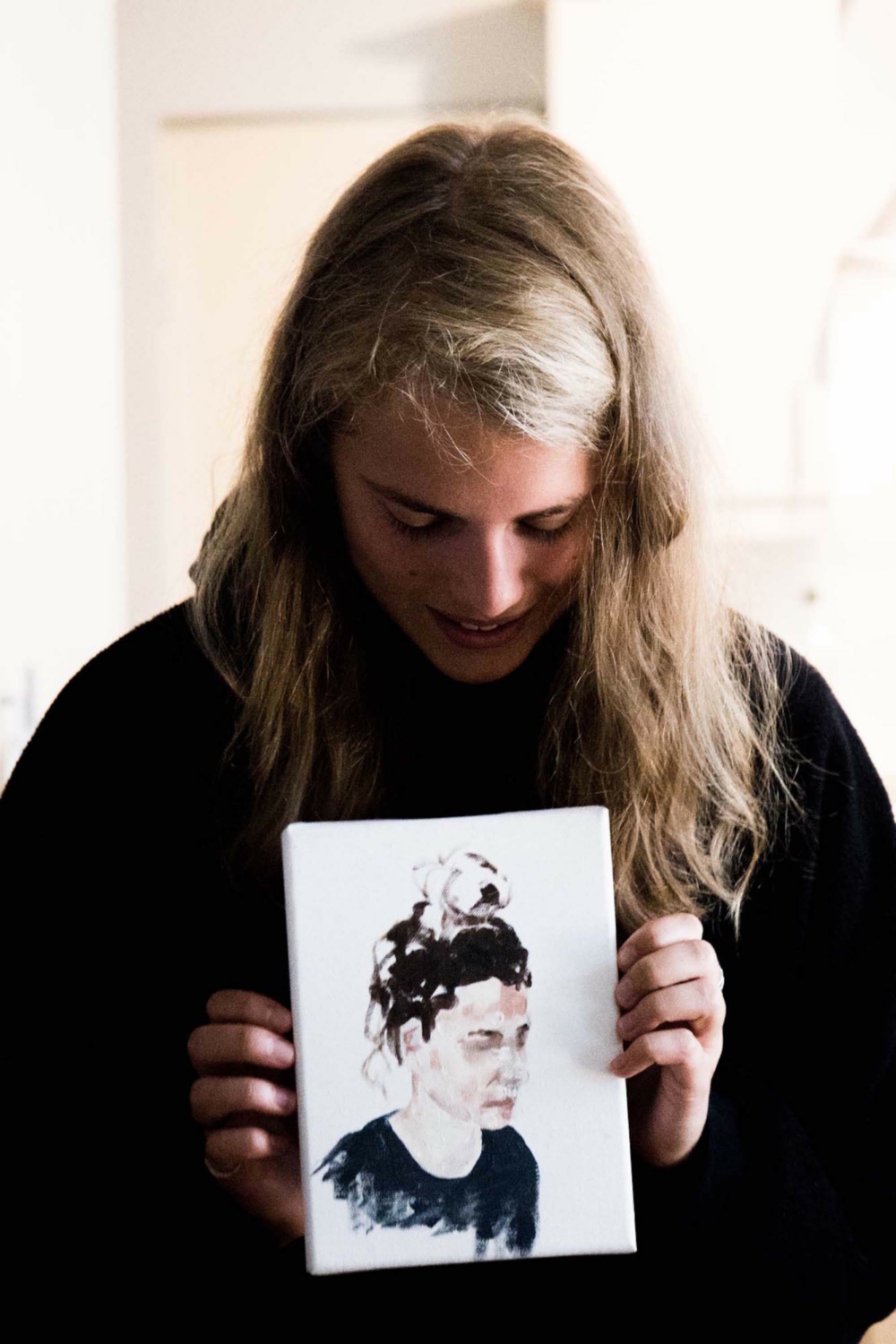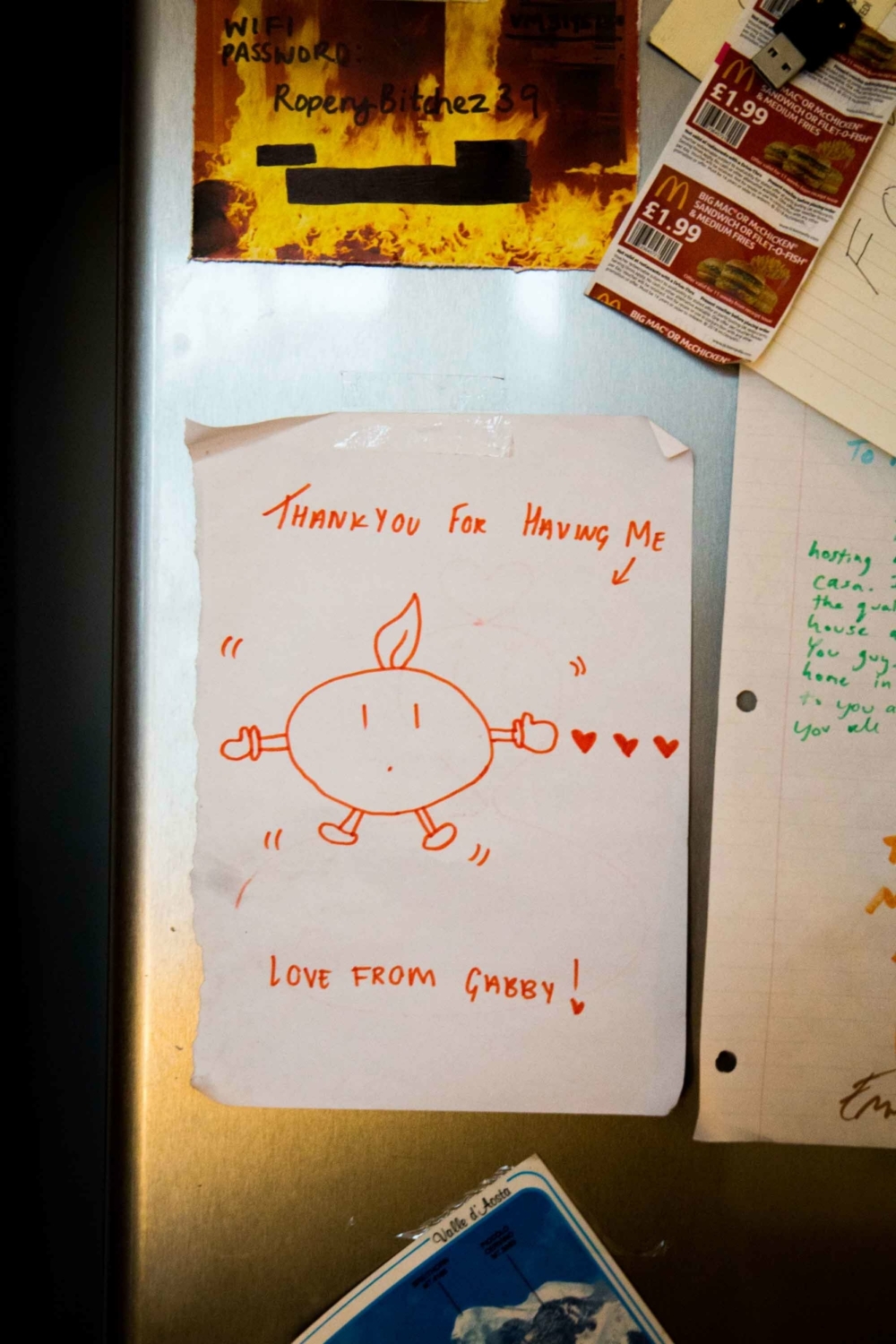 "I think people are gonna be shocked by the language I'm using."
It's a massively empowering train of thought and one that comes directly off the back of the response to last year's second LP 'I'm Not Your Man'. Amping up the volume from folky debut 'We Slept At last' and openly talking about her own queer identity for the first time, it's an experience that visibly changed what Marika wanted her music to do. "I got a lot of young girls and boys coming up to me and saying, 'Thanks so much for writing these songs that I can connect to because you're dealing with sexuality in a way that I haven't heard coming from someone like me. It gave me the confidence to come out to my parents and accept who I am,'" she recalls. "It's a real vindication of why I needed to be really upfront about my sexuality, whereas maybe I shied away from it slightly on that first album because I didn't want it to define me as an artist. But I'm carrying that through now because I didn't have that when I was 14 or 15; there were no queer women writing songs that I could really connect with in any way, that I knew of at least. And if I could rewind time and be 14 and see someone like King Princess release a song like ['1950'] I'd have been like, oh my god! That's why every lesbian has watched The L Word – because that's the only real lesbian show that's ever been on. There's nothing to connect to! It's a really under-represented part of mainstream media; it's bizarre."
As well as contributing to the much-needed and still-small pool of young, queer female artists, 'I'm Not Your Man' - with its grungier riffs and giddier kicks - also opened Marika up sonically. "I think one of the defining moments for me, having always played relatively intimate moody shows where everyone's experiencing their own thing, was at a show on the first tour in Birmingham where the crowd were moshing and singing along and dancing," she remembers. "That was why I made [that] record – for people to share in a unifying experience rather than an isolating one and I still find that so exciting." Now, the emphasis is still on producing these unifying thrills, but on LP3 they're set to be even bolder and slicker than before. "I wanted to take that directness, and also the ballsiness and the grunginess of the music, to take the energy of that but treat it more like the first record where I layered it up and played everything," she explains of the new material. "I wanted a slicker sound - less garage rock and more pop, grungy weirdness - and to fuck around with that kind of stuff. More synths and samples and bass lines and things, and to work my way up from there."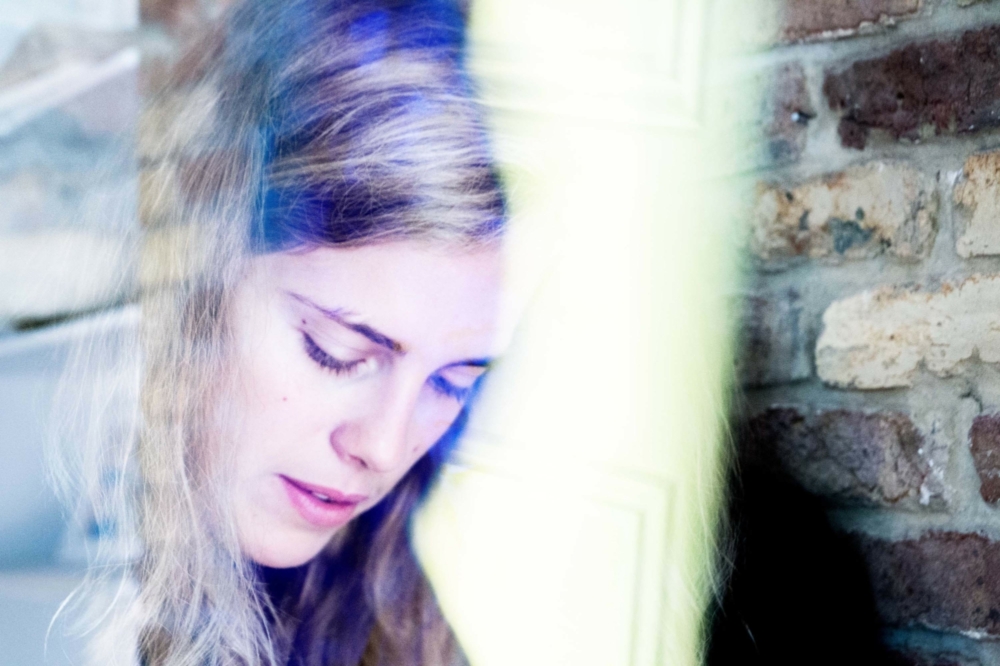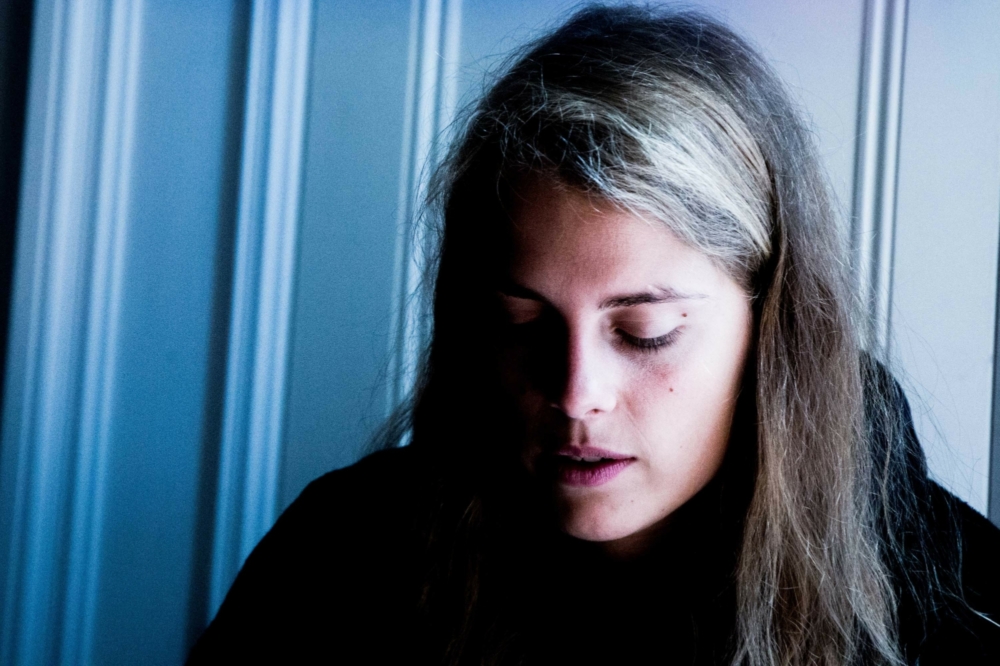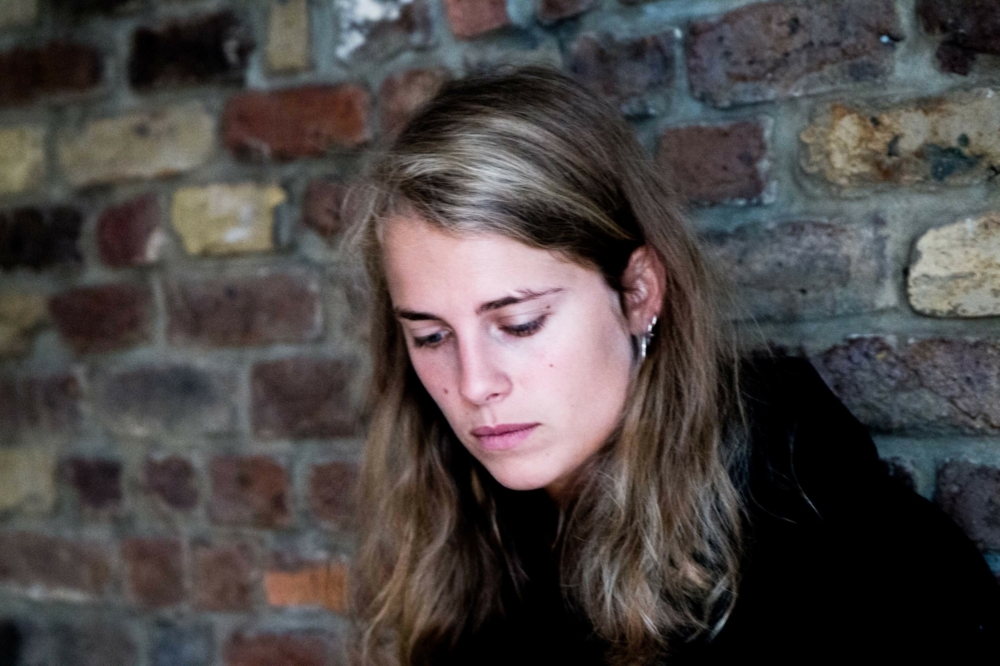 To help her along the way, Marika's enlisted pop super-producer David Wrench (Frank Ocean, The xx, Let's Eat Grandma). She's also co-producing with him for the first time, stepping out of her comfort zone and taking more control. The end result, she explains, is unashamedly to make something "bigger sounding and poppier". "If you listen to my early EPs, people probably think, oh she's a dark indie kid who turns her nose up at pop music. But I like pop music. So it's like, why don't I dip my toe in that a bit more?" she shrugs. "On the last album, songs like 'My Lover Cindy' had much more of a pop sensibility but I'd record them in a grungy way. But with this one I'm just letting the songs be what they are and not forcing them into some weird, kooky box. Just letting them be what sounds good to listen to."
Still midway through the writing process ("but in my mind it's got to be done by the end of the year, so that will happen," she notes), Marika 3.0 is already shaping up to be a glorious mix of the slick and the dirty, with directness coming from every angle. Ask the singer about influences and she'll merrily cite Christine and the Queens, Fugazi and author Cathy Acker ("She's very direct in very explicit, disgusting, sexual [matters]. But it's this thing where all the parts that we judge ourselves for as humans are actually all the things that unite us") in the same breath. All seemingly disparate influences, but united by an uncompromising sense of laying their cards on the table and being open and true to themselves.
Already firmly following down that path, Marika's third album is set to cement the singer as a genuinely important artist with a truly necessary voice. And if she's ever having a wobble with what she's trying to say? "I rang my mum up because I had writer's block and said I couldn't finish these lyrics. She's like, what's the song about? 'Masturbation'. Then she gave me this whole list of stuff to google and things to look up and words I could put in and I wrote the rest of the lyrics two hours later," laughs the singer.
Looks like we could probably all learn a thing or two from the Hackmans…
Read More