Interview Bully: "The album was a shit-ton of work"
Honesty is the only policy for Alicia Bognanno. Her Nashville-based band deal exclusively in upfront shocks to the system, and this 'Feels Like' the start of something special.
Bully's 'Feels Like' album is a lesson in uncompromising force. Going for the gut, giving absolutely no breathing space, it's the result of two solid years where Alicia Bognanno and her Nashville based group have been nothing if not direct.
"It's a personal, honest record," says Bognanno, midway through the band's first ever UK tour, where they convert cynics to enlivened new fans in a matter of minutes. "Writing that way comes with age, for me. I used to hide behind my lyrics all the time. It's not like an ageing thing, but as I'm maturing as a songwriter, I'm finding it more important to say what I mean rather than hiding behind it. There's nothing to lose. And I guess I appreciate it more. It's harder to be honest and open - it's easier to avoid that."
The project started when Bognanno - who at the time spent spells in another band, King Arthur, while engineering at local studio Battle Tapes - showed her own material to drummer and boyfriend Stewart Copeland. Everything spiralled from there, bassist Reece Lazrus and guitarist Clayton Parker backing every bolt of upfront energy with similarly unrelenting noise. It's been a staple since day one. Bandcamp's go-to band for 2014, a couple of self-released 7" singles were compressed into a debut EP by Sony offshoot Startime International. Copeland cites conversations with other labels "where it was like 'Yeah great, we'll get another single, work it with another EP','" whereas Startime founder Isaac Green recognised the sheer momentum backing Bully. "They were just like 'Guys, go make the fucking record. Let's do it. Let's put it out'. And that was exciting to us. Alicia knew she had a record," says the drummer.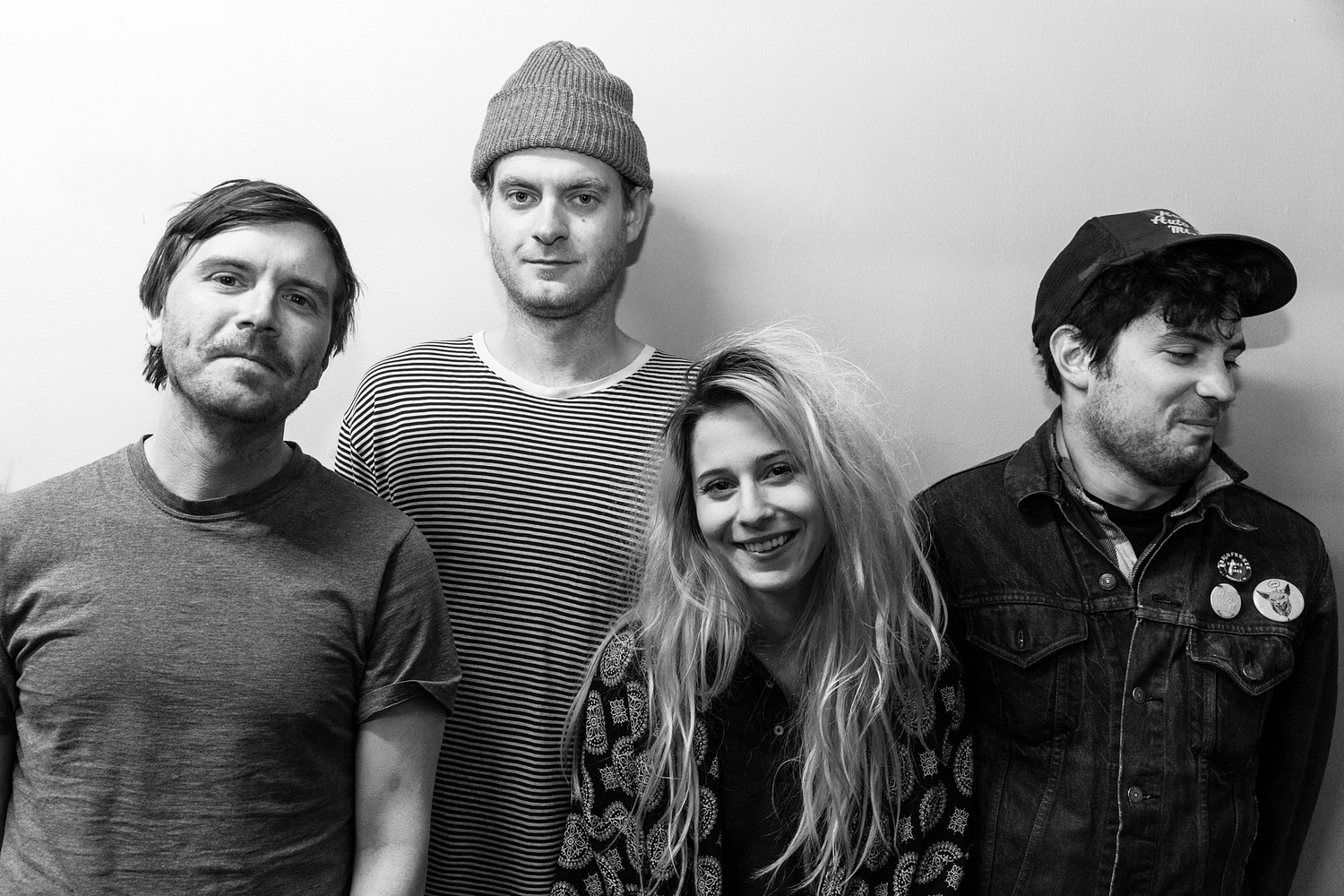 With that, Bognanno went to familiar territory to record 'Feels Like'. She booked three weeks in Chicago's Electrical Audio, a studio owned by the legendary Steve Albini. Previously, she'd spent a summer there interning, in-between working the sound desk for venues, getting the knowhow for production and engineering that'd end up contributing hugely towards the self-produced debut. "It was a shit-ton of work," she readily admits. "Even preparing for it. I went down with all my mics I was gonna use. Everything was planned out. There wasn't a lot that was easy about it. But the process itself went pretty smoothly. No horror-story road bombs that happened along the way. Except for the last week where I felt like I was losing my mind a little bit, just from being in there.
"I really love everybody that works there," she says of Electrical Audio, where the band holed up for a freezing cold November. "The studio in Nashville that I'm most comfortable with - I could have done it there. But I just wanted to get out of town. I didn't want to have to take a break for lunch and run into people I know. I'd think about my dog all the time, too. I mean, I still did. But there's nothing I can do about it when I'm ten, twelve hours away."
The end result is a record that takes Bully's initial rush and goes several steps further. Thrashing, no-bullshit punk remains the game, but these initially-adored rough cuts have been reshaped into something bigger. Bognanno pierces every fuzz-drenched storm, breaking through the clouds with serious meaning. Every note is sung like her whole life depends on it. It's the making of a genuine star.
Photos: Emma Swann / DIY. Taken from the June 2015 issue of DIY, out now. Bully's 'Feels Like' album is out now on Sony.
Read More
Featuring King Gizzard & The Lizard Wizard, IDLES, Tkay Maidza, Sleater-Kinney and more.