Buried Treasures: The Kills
The Kills are back with a newly-compiled rarities collection, looking back on their formative years and all the 'Little Bastards' they created along the way.
Sometimes a trip down memory lane can have shudder-inducing results - a Facebook memory triggering drunken flashbacks, or unflattering reminders of heinous fashion choices gone by. But when you've spent the last two decades being the coolest duo in rock, even former fashion faux pas are something you look back on fondly.
"I'm thinking of copying some of my old looks, I'm really into them," laughs Alison Mosshart. "Me too!" agrees Jamie Hince, "I might do the weird haircut and the blue blockers again."
"Yeah, your old man glasses are so good," she quips before Jamie shoots back: "I taped a Gucci thing on the side of them." "It's so much better than real Gucci, it really is…"
A quick glimpse at the photo collage cover of the pair's imminent rarities album allows us to join them on their questionable-designer-knockoff walk through the past. Composed of a few of the "zillions" of photo booth pics the duo have taken over their time, it's a visual snapshot into the early years of The Kills - a time immortalised musically on the record itself, 'Little Bastards'.
Made up of B-sides and demos from 2002 - 2009, working on 'Little Bastards' over the last few months has allowed the duo to reminisce about what it was like starting out, almost two decades ago. "Well Jesus, I feel 100 years old!" Alison laughs. "These are the memories and times that have completely shaped my life and who I am, and to listen to us talk back then and see us play and the way we played and the places that we played and the amps that we were using and all the people smoking in the audience… It was just really special."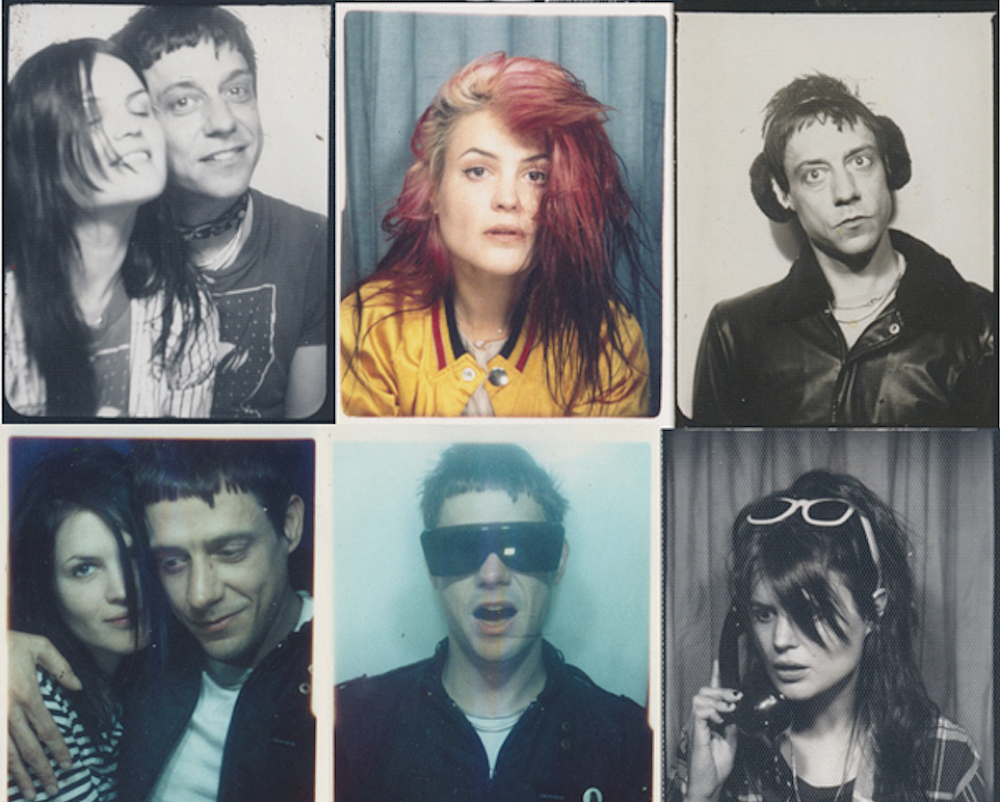 "These are the memories and times that have completely shaped my life and who I am."
— Alison Mosshart
Flowing through multiple different eras - "So many different hairstyles!" - the pair both pinpoint their first tour as the one they'd most like to travel back to. "That's the point I romanticise about," Jamie gleams. "Just me and Alison in our little car with all our gear in the back, driving across the length and breadth [of America]; it was truly amazing. And by the time we got to LA, seeing how word had spread. It's something that wouldn't really work in the same way now. There was no such thing as social media. A lot of the gigs were booked by Alison writing letters to the venues."
"It was so special for so many reasons," Alison continues. "When I booked that tour, we didn't even have a band name! These people took insane gambles on letting us come and play, and somehow we cobbled together three months of gigs around the whole country. It was so exciting because it was the beginning and everything was exciting and everything was a surprise. And being with Jamie too, in America: I'd been on tour in America for most of my young life at that point, but to see America through Jamie's eyes was hysterical!" "Everything was so exciting!" Jamie laughs. "Even the sandwiches were exciting!"
Flashbacks are especially triggered by 2002's 'Jewel Thief'. "It was one of the first things we recorded or ever wrote. I remember setting up mics in the recording studio and recording drums for the first time," Jamie recalls . Elsewhere, Alison describes opener 'Superpowerless' as "one of the songs that [she] feels proudest to have made". "It was one of those magical songs that did not want to be harnessed. It just wanted to be whatever it was," she recalls. "I feel like that magic thing is there in the recording and I've just got to step the fuck away." "Definitely," agrees Jamie. "I remember when we did the demo of it and there was a mistake in the timing of the drum machine or something and it sounded so glorious and we couldn't ever remake that mistake. That's the beautiful thing because some of the most wonderful things that come out of songs are mistakes and you just can't replicate them.."
Looking back has made the pair even more excited about what's to come. Despite talking every day on the phone through lockdown, they only recently reunited IRL - "Jamie came to my house and slow-motion ran from my gate and then we hugged" - and are now finishing work on a new studio LP. Set for release next year, they're keeping quiet on what we can expect but are currently filtering through the mountain of material they've been accumulating in the process. "I don't know how to describe the songs, because I don't know how they're going to end up," Jamie says. "But [Domino founder] Laurence Bell said he was 'deliriously excited' when I sent him the demos. So that's your only description: 'delirious excitement'." We'll take it.
'Little Bastards' is out 11th December via Domino.
Read More