California Dreaming: Best Coast go back to basics
As Best Coast approach album number three, Bethany Cosentino is learning that it's okay to feel okay.
The phrase 'California Nights' conjures up all sorts of images. As baking hot days and sun-drenched beaches melt away into Sunset Boulevard and the Hollywood Walk of Fame, all lit up against the darkness, even if you've never walked the streets of Los Angeles, there's something familiar about it all.
That's why it makes the perfect title for the newest effort from Best Coast: it's familiar, and possesses its own unmistakable identity, but it's not necessarily quite what you might've come to expect. This time, for their third album, Best Coast are doing things a little bit differently.
"I feel like by the time we went in to start recording 'California Nights', everything had changed." Bethany Cosentino is on the end of a slightly crackly phone line from the States. "We had taken a lot of time off and when we went in, we didn't really have any preconceived sort of idea of what the record was gonna be like."
Having last released their mini-album 'Fade Away' ("I was trying to use it as a bit of an experiment") back in 2013, the pair - completed by multi-instrumentalist Bobb Bruno - decided to try some new things when it came to their third full-length. First things first, they gave pre-production a go.
"That's the first time that I've ever done that," explains Bethany, "and gone through each of the songs to see how we could change them. We sat with our producer Wally [Gagel], and Wally would say, 'This song is great but i think it could use a little bit of a change up here' and then we'd all sit together and work something out. I would say that that really helped us because it gave us a chance to listen to the songs and figure out what about them could be enhanced. At the same time, we just made whatever kind of song we wanted to make, inspired by whatever we wanted it to be inspired by and we didn't even think twice about it. We were just gonna make the record that we wanted to make and would make us happy, and that's what we did."
Pre-production wasn't the only new avenue they explored. While Best Coast's music has always seen Bethany approach songwriting with a certain degree of honesty, it was during the making of this record that she began to have a realisation which saw her open up even more than previously. "You've just got to go with the flow," she says simply enough, "and that's the way that I've adapted to life now; still managing to be a very neurotic person, however, trying to go with the flow as best as I can.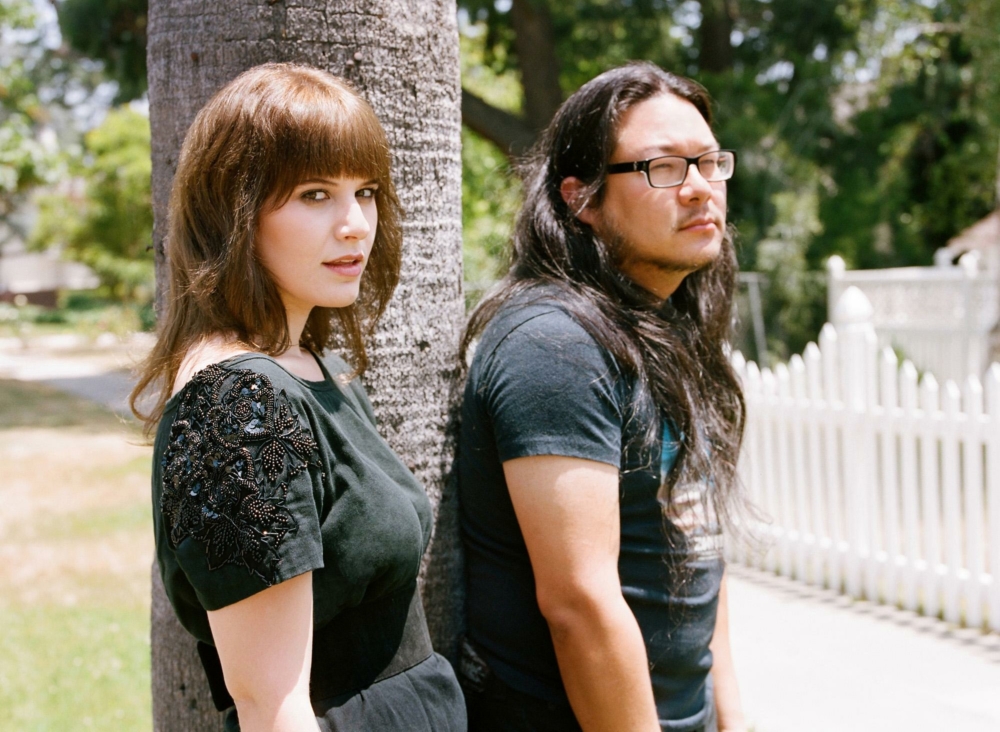 "Lyrically, it's the realest I've ever been."
— Bethany Cosentino
"I think it's something that I've explored in the past," she relays, on her lyrics, "and it's always been part of the Best Coast formula. I don't even do it intentionally but sometimes, if you listen to a lot of the more upbeat Best Coast songs, and you actually really listen to the lyrics, they're not really super happy lyrics. There's usually something in there being me talking about self-doubt or weird paranoia, or anxiety. I think that's just something I do as a songwriter, but I think there's a couple songs on the record that have some little hints of positivity in them.
"The first song on the record is called 'Feeling Okay' and it's really about accepting that it's okay to feel okay and you don't need to be your own biggest enemy and try to tear yourself down when you're feeling happy. I feel like I do that sometimes. When everything is going great for me and working out, I feel like something needs to be wrong. It's a very silly thing and it's something that, as I get older, I'm realising more of these things about myself. That's what this record is about: it's about a 28 year old woman who's realising a lot of this stuff that's going on is rooted from things that I've done."
Yet, even while Bethany comes to learn more and more about herself, she keeps one thing firmly in the front of her mind.
"On this record there's a bit of self-acceptance," she continues in a similar vein, "and accepting the fact that nothing is perfect, no one is perfect, I will never be perfect, I will continue to make mistakes but you know, when you're making mistakes it really means that you're trying. You're trying to change or reevaluate certain situations or certain emotions and not react in the way that you would have in the past. That's the way I was writing on this record. Like, 'Okay, here's the negativity, now what're you gonna do with it?' I think that making this record was very cathartic for me because, at the end of it all, when I listened back to the mastered sequence, I was like, 'Damn, this record is really the most real Best Coast record' and lyrically, it's the realest I've ever been. I just didn't hold back and talked about a lot of different things that I've never talked about before. I don't know if it was just because I was feeling more confident at the time, or I was just ready to explore other things. I think the biggest thing on this record is that I didn't over think anything. I was just doing what was coming out and feeling natural and organic."

Best Coast's new album 'California Nights' is out now on Virgin EMI. Taken from the May 2015 issue of DIY.

Get your copy of the latest issue
Read More