Neu Meet Canshaker Pi, the Stephen Malkmus-produced Amsterdam hotshots
The Dutch quartet already have indie rock's finest on side. It's about time you joined them, too…
"There's this South Park episode where they do a song about queefing, which is blowing air out of your vagina and making farting noises. I was singing it to check the mic and Stephen was in the control room listening. After, he goes 'Nice vibrato on those queefs'. That was a highlight," chuckles Canshaker Pi guitarist Boris de Klerk as the rest of his bandmates [lead vocalist Willem Smit, bassist Ruben van Weegberg and drummer Nick Bolland] simultaneously laugh in retrospective bafflement. They've got good reason to be baffled, as well. Namely because the Stephen they're referring to is none other than Pavement lynchpin Stephen Malkmus – the man who basically pioneered '90s slacker rock and who also sat at the production helm of the band's 2016 self-titled debut LP.
See, though the Amsterdam quartet may have only lately started making noise on British shores with the release of recent single 'Pressure From Above' – a rattling spiral of wonkily unwinding guitars that they describe as their first "catchy pop song" (we'd argue they've got a few more), Canshaker Pi have been pricking up discerning ears elsewhere for a while now. As teens, Willem and Ruben's former band Palio Superspeed Donkey became breakout Dutch favourites, while Canshaker themselves – all still barely in their twenties - are already heading into album two, having recently supported The Cribs, Parquet Courts and Car Seat Headrest among others.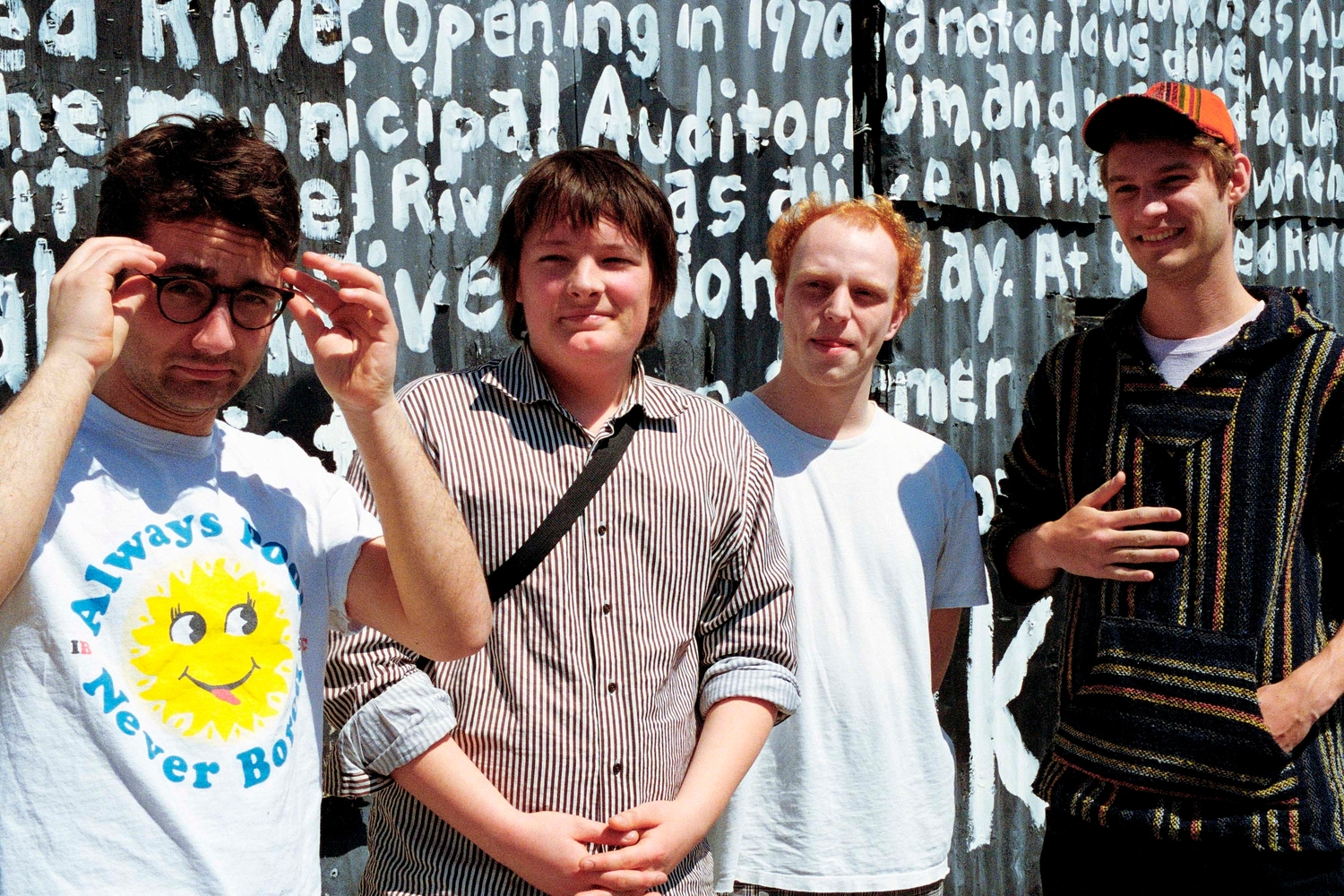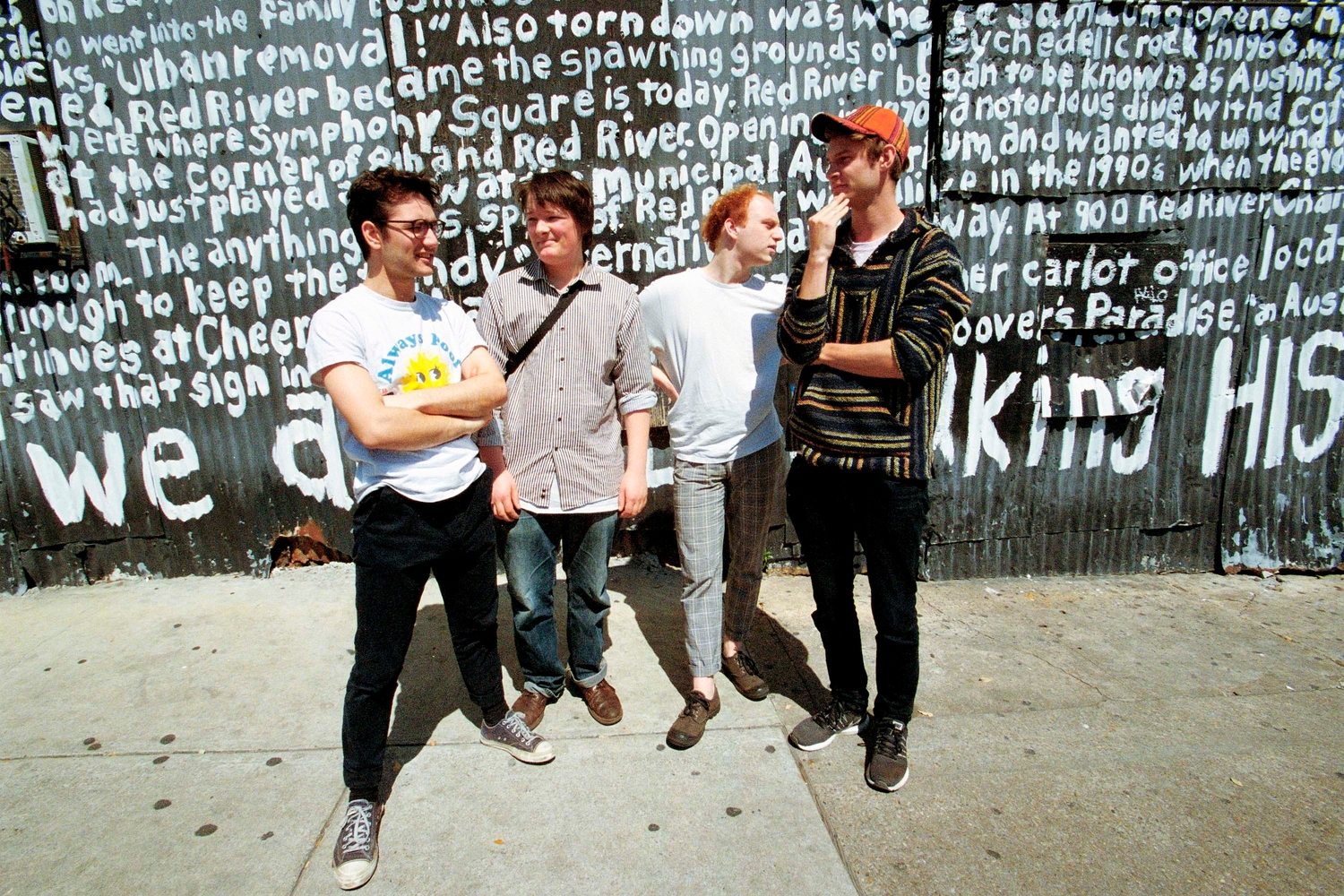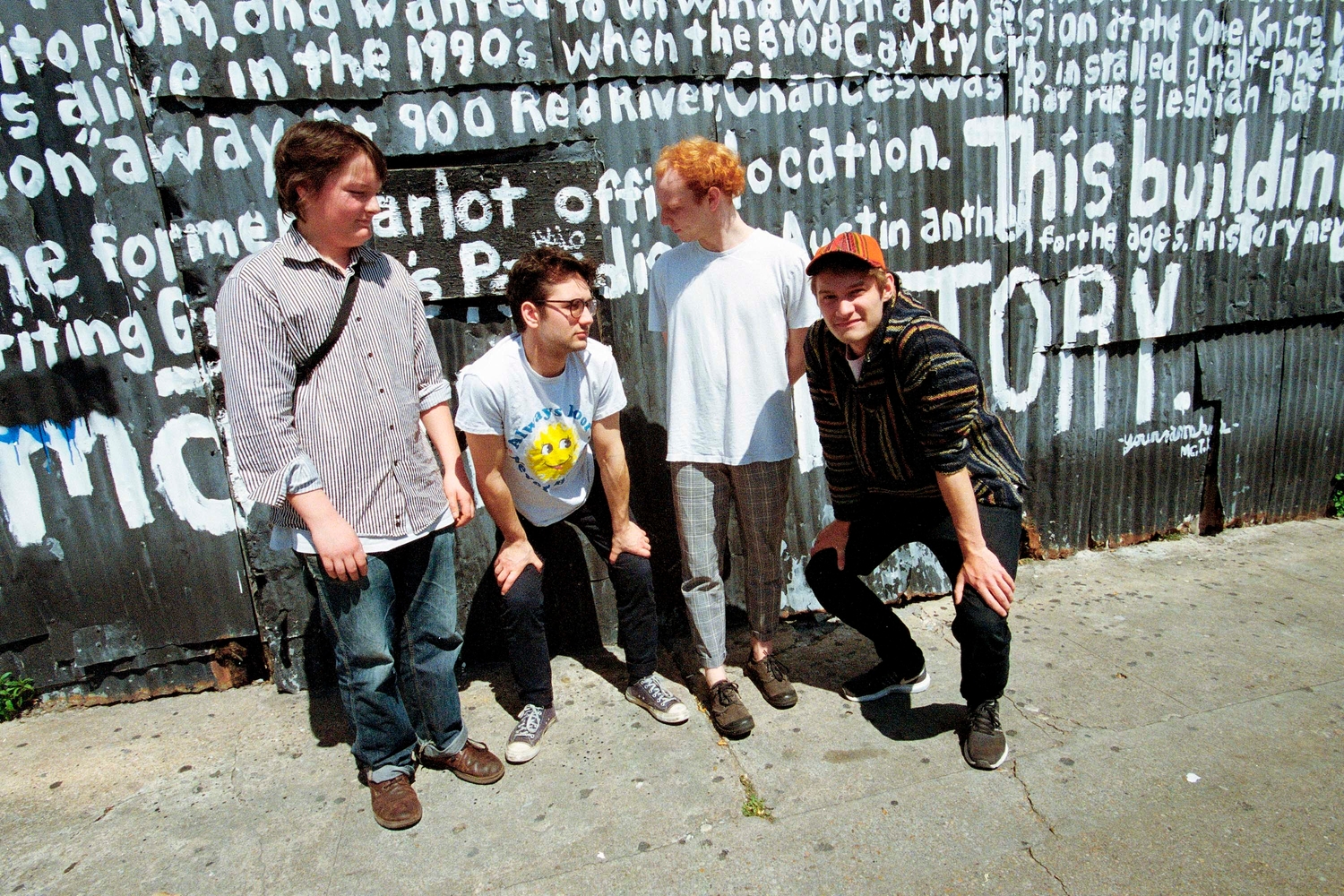 "The popular bands in Holland are pretty shit."
— Ruben van Weegberg
"It's hard getting out of Holland," says Ruben. "If you get a lot of airplay and you play the shitty shows then you get some chance of making money, but not really in this niche [of music]. The popular bands in Holland are pretty shit. There's a pretty small scene of good bands." Bucking the trend and helming a wave of young and raucous groups coming out of the Netherlands (see also: DIY fave Pip Blom), Canshaker Pi have already laid the groundwork on some of the most credible foundations around. Now they're ready to reap the rewards.
Canshaker Pi are appearing at The Great Escape (17th-19th May) this year where DIY is an official media partner. Tickets are on sale now. Visit diymag.com/presents for more information.
Photos: Emma Swann / DIY
Read More
Featuring James Blake, Romy, Marika Hackman, yeule and more.