Car Seat Headrest: "I always end up developing a character on the album that's not quite me"
23 year old Will Toledo's already on his thirteenth album - he takes Tom Hancock down the road to new LP 'Teen Of Denial'.
"I don't really feel right unless I'm working on something," acknowledges Will Toledo, the mastermind of Car Seat Headrest. It comes as little surprise when you look at his astonishingly prolific output, something which has ultimately resulted in 'Teens of Denial' - his labyrinthine thrill-ride of a new LP and the first on which he's worked with a producer and done things "properly".
Trawl through his Bandcamp and prepare to be amazed; this young man's discography is immense. It charts his progression over the last five years or so from bedroom pop minimalism to studio-crafted rock 'n' roll grandiosity. His latest offering is officially being billed as his thirteenth full-length, but even he's not one hundred percent sure. "I think so," he laughs. "It's hard to keep track of the exact number because [of] the nature of releasing stuff online."
Growing up listening to "oldies" such as The Beatles and Pink Floyd as well as the more recent – yet, as he points out, heavily 60s influenced – likes of The New Pornographers and Guided By Voices paved the way for exactly what Will is creating today.
"I have a friend who kind of describes it as 'the history of rock and roll'," he says, "which I don't think is inaccurate. 'Connect the Dots (The Saga of Frank Sinatra)' [the penultimate track of 'Teens of Denial'], I was thinking recently, is sort of half DEVO, half The Who, and then you go and listen to DEVO and realise that they themselves were influenced by The Who, so it's kind of interesting."
'Drunk Drivers/Killer Whales'
The entire project "started very incognito," Will states. "I was influenced by Jandek and how he released albums without any artist info. I started putting stuff online with very little context and I just had the numbers for titles, and I just wanted to see how high I could get those numbers… Then I sort of changed tactics and got bored of that after a bit, and started focusing more on slightly more personal albums – because people are more interested in that."
Car Seat Headrest: it's just so nondescript, isn't it? "The project sort of started as something that could be relatively anonymous and kind of unattached to any artist personality," he says, "so I was looking for a name that was nondescript and didn't have a lot of connotations to it… At the time, I was recording some stuff in the car just for the sake of privacy, and so I settled upon Car Seat Headrest off a mental list of names."
A Virginia native, his latest record under the pseudonym comes after a coast-to-coast relocation to Seattle. "I didn't want to stay in Virginia after I graduated [from the College of William and Mary in his native Williamsburg]. I had to go somewhere else," he insists. With the stewardship of long-time Seattle producer Steve Fisk, 'Teens of Denial' came into being.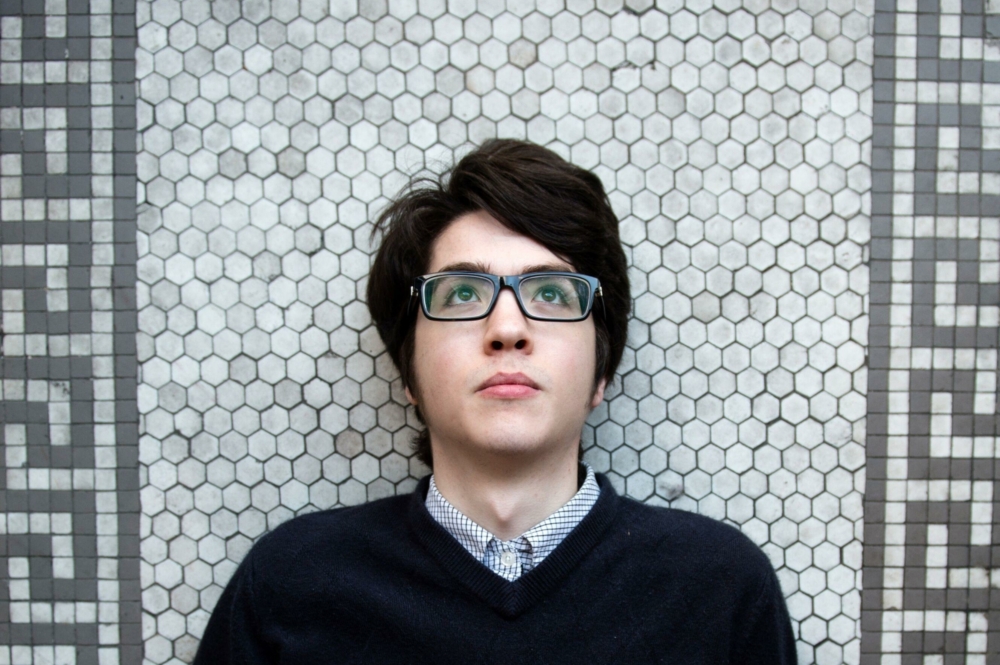 "I sort of enjoy hangovers when I've got them, provided that I don't have anything to do."
— Will Toledo
As much as it was ultimately realised in the Pacific Northwest, Will penned the captivating contents of the album back in his hometown, and though their lyrics contain numerous references to Williamsburg, the fascination comes when his words send your brain into curiosity overdrive. He's at it less than a minute into opener 'Fill In The Blank': 'If I was split in two / I would just take my fists / So I can beat up the rest of me'. "I knew that throughout the album, I was working on this idea [of] a divided self, struggling against some part of my own identity," he explains, "and the 'Fill In The Blank' line suddenly emerged as a clear way of expressing that dichotomy and the impossibility of reacting against yourself, basically."
Colossal lead single 'Drunk Drivers/Killer Whales' carries with it a chorus that's just as thought-provoking: 'It doesn't have to be like this / It doesn't have to be like this / It doesn't have to be like this / Killer whales, killer whales'… It goes without saying that this one really does need contextualising. "I was watching the documentary Blackfish," Will begins, "about SeaWorld and specifically about this one killer whale who grew up in captivity and ended up murdering a human. It was such a tragedy because none of this violence had to happen and it was just people not taking responsibility for what they were doing and feeling powerless to stop this machine that ended up in people dying. It just spoke to me and I came up with those two lines."
Even the seemingly straightforward, or transparent, takes on great depth where the music of 'Teens of Denial' is concerned. 'Hangovers feel so good when I know it's the last one / Then I feel so good that I have another one,' goes an early line on '(Joe Gets Kicked Out of School for Using) Drugs With Friends (But Says This Isn't a Problem)'. "I sort of enjoy hangovers when I've got them, provided that I don't have anything to do," Will admits, seemingly well aware of just how peculiar a pleasure that is. "I guess I'm sort of a masochist in that sense."
'Vincent'
That very same Joe is of greater importance than is perhaps immediately apparent. As Will says, "the album was definitely about me when I was writing it – I wasn't thinking of characters or making it a third person character study – but at the same time, I always end up developing a character on the album that's not quite me." He expands. "Joe ended up being this character who's a bit nastier than I necessarily am right now, which I'm glad about. Even at the time, I was trying to put distance between myself and the version of myself that is encapsulated on this album."
Be in no doubt, 'Teens of Denial' is an engrossing journey into a supremely intriguing musical mind. "I experience life and the way I process it is by putting it into music or into some sort of art, so it's always happening on some level," Will explains. "There's times when it's happening but it's not producing anything good," he continues, "but those are times I just have to suffer through and I keep trying until I'm back on top of it." He's currently showing no signs of being anything other than immovably on top of his game.
Car Seat Headrest's new album 'Teens Of Denial' is out now via Matador.
Read More