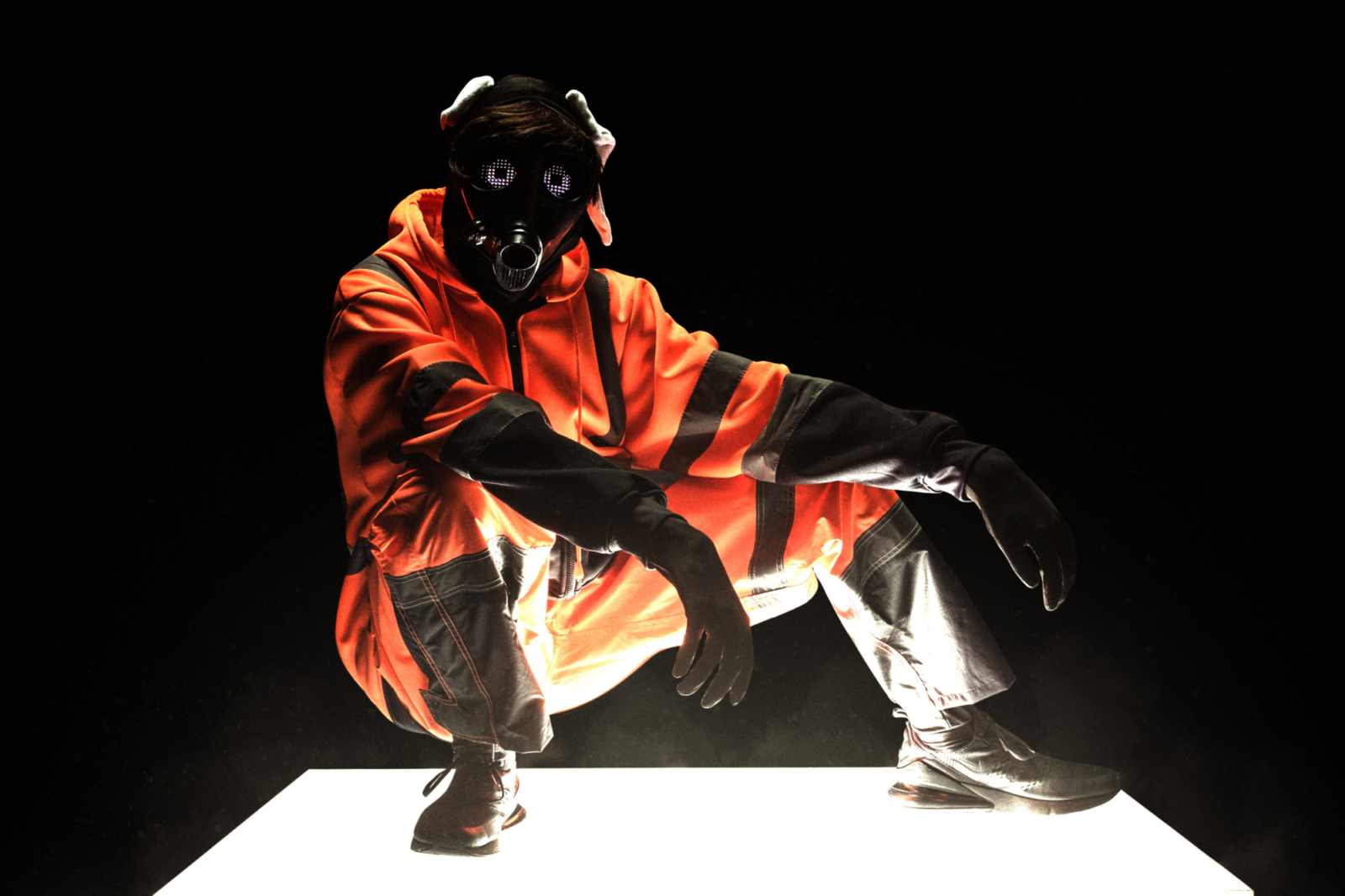 Photo: Carlos Cruz
Odd One Out: Car Seat Headrest
Four years on since mainstream-baiting LP 'Teens Of Denial', Will Toledo is back with a banger. But if you thought you knew what to expect from Car Seat Headrest then get ready to make a sharp U-turn.
"I was driving the van through the middle of nowhere in America, just getting to the first stop on tour, and we were thinking maybe we had a flat tire. So we pulled into this auto-repair shop and the guy spotted us as soon as we got out of the van and said, 'Are you Will Toledo?!'," Car Seat Headrest's resident mastermind laughs. "And he rolled up his sleeve and he had the 'Twin Fantasy' tattoo! It's still pretty random when that happens to me. It's just like a different world."
However, though the notion of celebrity may still seem like something of a parallel universe for Will, it's a realm he's firmly becoming a part of. A prominent figure in the US indie rock scene for almost a decade now, Car Seat Headrest's 2011 offering 'Twin Fantasy' (their sixth LP) amassed a huge cult following; then, five years later, 'Teens Of Denial' - their second on Matador Records - gained widespread acclaim and pushed the group even further into the mainstream conscious. But now, with twelfth studio album 'Making A Door Less Open' - their first new material in four years - on the horizon, Will's getting ready to throw Car Seat fans a bit of a 'Kid A' curveball.
"I kind of want to freeze myself cryogenically for a few months until people have really had the chance to sit with it," he chuckles. "It's sort of been a curve from when people first hear it and they're like, 'What the fuck is this?' and then they keep listening to it and they start finding pieces of it that they engage with, and then it all clicks at a certain point and they really start to like it."
Announcing the new record earlier this year with 'Can't Cool Me Down', the soaring, synth-laden song marked a transition away from the lo-fi indie rock most associated with the Virginia band, pivoting towards a more electronic soundscape. They followed this up with the release of 'Martin' in March, accompanied by a video showing Will as gas-mask-wearing character Trait, lifted from his tongue-in-cheek side project 1 Trait Danger with Car Seat drummer Andrew Catz, and raising a few 'Why the mask?!' questions in the process.
"For me, I've always been very into the sound and into the music. So the visual aspect of just putting on a show and being on stage… that's always been hard for me to find a way where it's clicked," he explains of the reasons behind the character. "So for me, the mask, and finding a bit of a costume, it's just kind of an experiment to see if it clicks more." Didn't want to find a more breathable fabric though, eh Will? "I do better when I sweat! We've done a few summer shows when the A/C has gone out and, for whatever reason, I feel like it connects me more to the crowd because everyone's on that same level of misery…"
"I kind of want to freeze myself cryogenically for a few months until people have really had the chance to sit with the album."
— Will Toledo
First beginning work on 'Making A Door Less Open' back in 2015, it was always on Will's agenda to create something a little different to his previous offerings. "'Teens Of Denial' was such a concentrated rock and roll album, and I've made a lot of records before then - that's not always what I do - so I was interested in doing a 180 and looking more at electronic stuff," he elaborates. "The first material that I started generating was these synth loops and more experimental instrumental stuff."
One of the first pieces that came from this period of experimentation was album opener 'Weightlifters': a track Will describes as a weird dance song that's "maybe a little nasty and maybe a little '70s coked-up Bowie, but Car Seat style". "I was kind of thinking about doing a whole record like that," he continues, "and then ultimately it got mixed with a lot more different stuff, just because over the course of that many years you get interested in different stuff and you don't wanna limit yourself to a strict aesthetic boundary if the song can benefit from something else. I think it ended up being a way more organic mix of more traditional rock stuff, electronic stuff, and then everything but the kitchen sink - just whatever I was into at the time."
Writing a lengthy statement on Car Seat's website, Will explained how the songs he's been creating contain "elements of EDM, hip hop, futurism, doo-wop, soul, and of course rock and roll", detailing how his creative process has changed due to the way in which he was listening to music. A true nerd, Will found himself diving into the back catalogue of what his own favourite artists would listen to, and following the trail from there. "When I was young, I was listening to rock music, '60s stuff, and I listened to a lot of indie music when I was a teenager and starting to make music. But it just feels like, in order to continue engaging at that level, you do have to branch out and listen to other types of music," he explains. "'60s and pop and rock - that came from other genres; indie music from the '90s and early '00s - that came from earlier genres. That sort of leads you into all sorts of seemingly disparate genres where you can listen to folk or classical or jazz, and it's just kind of trying to stay engaged on that level and seeing what you can create from these different sorts of genres and make something new from that."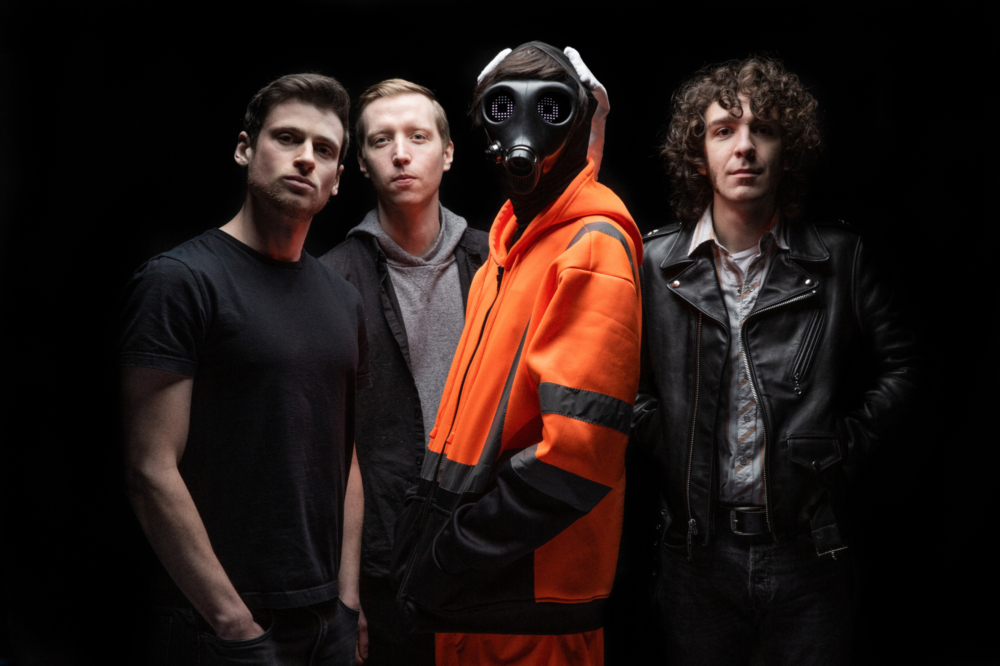 "I think the hardest thing to do is write simply."
— Will Toledo
This changed mindset has also expanded into the way Will writes, moving away from his classic lengthy style (2016's 'The Ballad of the Costa Concordia' clocks in at 11 minutes 30, while oldie 'Beach Life-In-Death' stands at just over 12) and challenging himself to pen shorter tracks. "I know people associate Car Seat with longer songs and more passages and long lyrics etc, and that's something I've always been interested in. But I've also always been interested in very concise songwriting that can fit a lot into your three minutes or less," he explains. "I wanted to put myself in the hot seat for that and push myself to write in that mode." However, fear not, long-form Car Seat cravers - penultimate track 'There Must Be More Than Blood' still remains a seven-and-a-half-minute sizzler.
Throughout the record's 11-track run, Will explores themes ranging from frustration ('Hollywood') to pining for someone ('What's With You Lately?'), pinpointing hip-hop inspired 'Martin' and the heartstring-pulling 'Life Worth Missing' as the peak of what he was trying to achieve with his songwriting. "It's just simple words, simple lyrics that you can remember, but they add up to something which I think is powerful," he emphasises. "That's hard. I think the hardest thing to do is write simply. I think it's easier to sort of delve into specifics and write long lyrics and longer songs because you can get more and more specific about what you're talking about; it's harder to use a minimum of words and still convey something unique that is what you want to convey."
Translating his experimentation into a shapeshifting and captivating record, Will's hoping for his twelfth offering to find a firm place in fan's hearts, just as 'Twin Fantasy' did nearly ten years ago. "When I get into a band with a big discography, usually the weird one is the one that ends up being my favourite," he muses. "I'm hoping that it'll have that spot in Car Seat Headrest for a lot of people, where it's the one that's kind of outside the box of everything else that we did, but that resonates with people who might not be into stuff that's connected on a more basic level or more mainstream level. I like the idea of just having this odd album out that can also be a favourite."
'Making A Door Less Open' is out now via Matador Records.
Read More