Interview Dream Wife are on an unstoppable wave
From getting banned from Matalan to letting rip on stage, Dream Wife are out to prove that sometimes darkness can be the brightest colour of all.
Dream Wife don't do things by halves. Rocking up for the morning with a gigantic, pastel pink hand-made clam in tow (as you do), and dodging multiple papier-mâché sea creatures to emerge for a chat later on, the band are buzzing from their debut as mermaids. "Mermaids are really scary and mean, and lure sailors to their death!" exclaims bassist Bella Podpadec, with a glint in her eye. "It's this juxtaposition of being ultra-femme, but also, really bad and mean. It's something we like to play with a lot."
From the very beginning, Dream Wife have always been interested in these sorts of colliding opposites. The blaring-out-the-radio 'Hey Heartbreaker' – nodding towards The Cars and Blondie in fairly equal measure – is far grittier, and more obsessive, than its chant-laden sherbert coating may suggest, while 'Lolita' sees a frequent pop culture trope, a damsel in distress, getting her unsavoury revenge. With the arrival of 'F.U.U.' – a solid sonic indicator of the band's in-progress debut record, apparently – Dream Wife's love of barely-honed, dangerous tension grows ever stronger. "Gonna fuck you up, gonna cut you up, gonna fuck you up," chants Rakel Mjöll cheerfully, with a fixed grin, before plunging headlong into a brief, and slightly menacing take on The Spice Girls' 'Wannabe,' midway through. It's enough to prompt Scary Spice to hand over her crown, to be honest.
Fresh off the road, Dream Wife have been supporting the formidable Black Honey around the country, and as you can perhaps imagine, it was eventful for everyone involved. "Jerry got stolen!" announces a grief-stricken Alice Go, the wounds still fresh from the disappearance of Black Honey's flamingo sidekick. "And also, our silver lady got stolen on the same night," adds Rakel sombrely. "Glasgow. It was quite sad." The same visit to Glasgow also saw Dream Wife banned from Matalan (they won't share specifics) and generally behaving like "outlaws."
"We had these two silver mannequins we send out in 'F.U.U.' to crowdsurf," details Alice. "That night, one never came back. She's moved to Glasgow. She's spreading the word of Dream Wife."
"I hope she's in the art university somewhere," shrugs Rakel. "They were our bad bitches," finalises Alice. "We've now only got one bad bitch."
"We want to grasp what's happening around us."
— Rakel Mjöll
Pilfered band mascots, potential criminal behaviour and bad bitch shortages aside, that tour was also ripe ground for Dream Wife to test out tons of new material. "We saw what worked," Rakel says, "and what we liked. Now we're recording and trying out with studio sessions. It'll be interesting to see what comes out."
First priority is harnessing the vibrancy and kinetic energy of a live show, and the often chaotic excitement of a band's early outings, and cramming it all onto tape. Citing The Strokes' 'Is This It' as the quality-bar, the band are focused on bottling the here and now. "It might sound corny," Rakel starts, "but what's happening in London right now, being here at this age, coming from different places in the world, and coming together to make stuff - and being broke while doing it - we want to grasp that atmosphere, and what's happening around us."
"We've been talking about the recording room," picks up Alice, "and bringing strobe and disco lights into the space, making it like it is a show. It's coming out in that way live, and we're trying to capture that. A show is fun, but it's also intense. It's about trying to capture that intensity. We want that vibrancy."
"It is what it is at the live show," nods Bella. "It's the truest form of the band."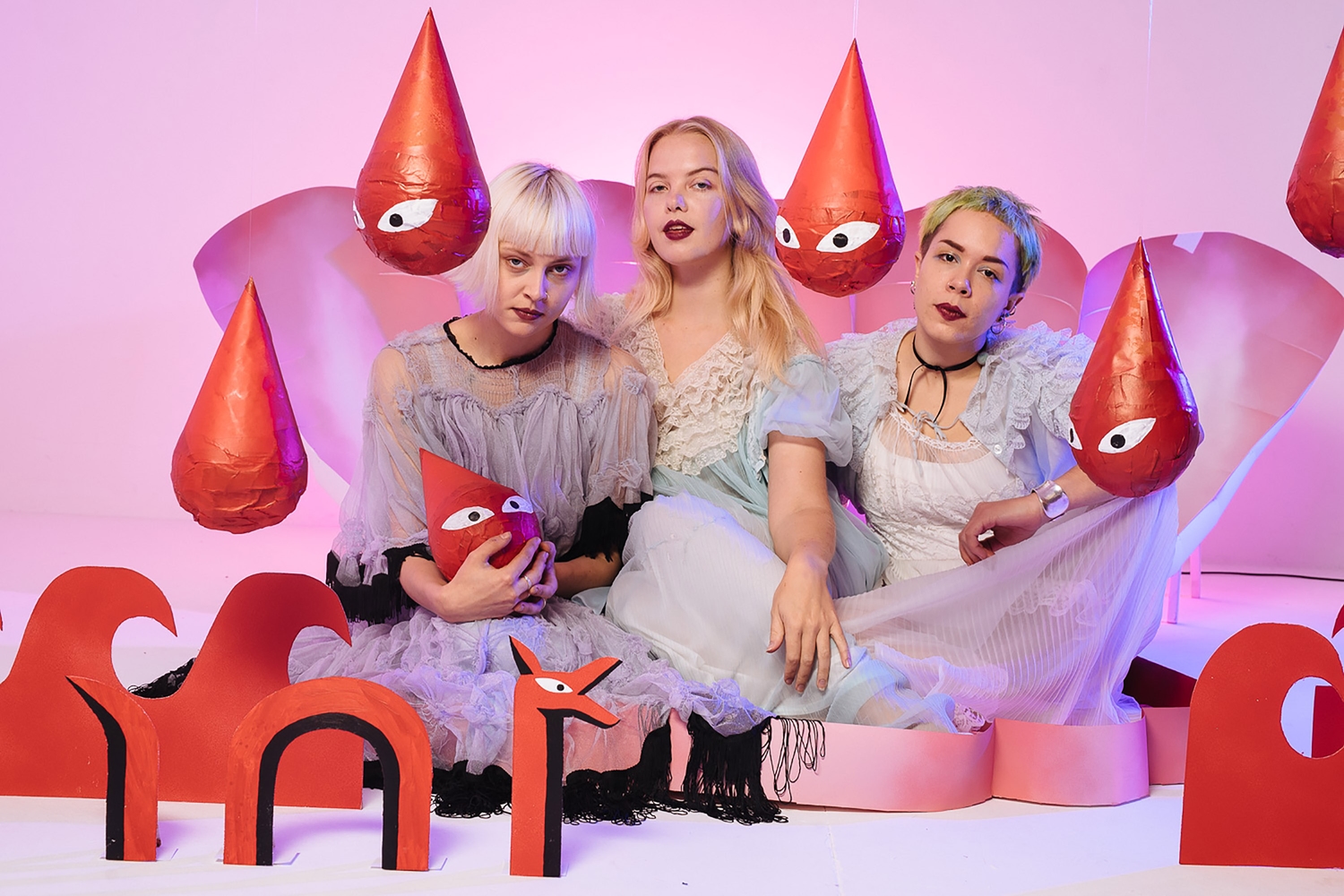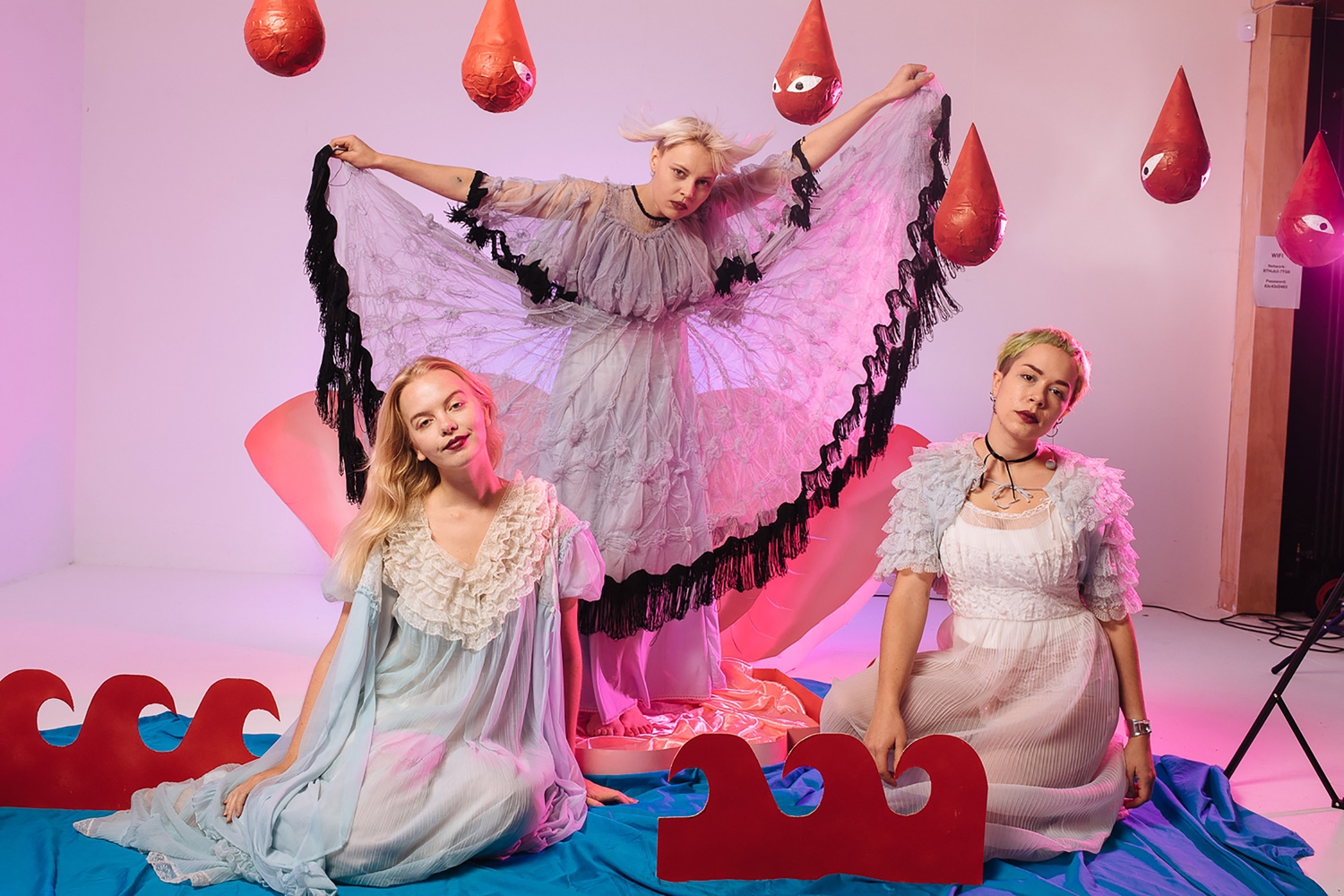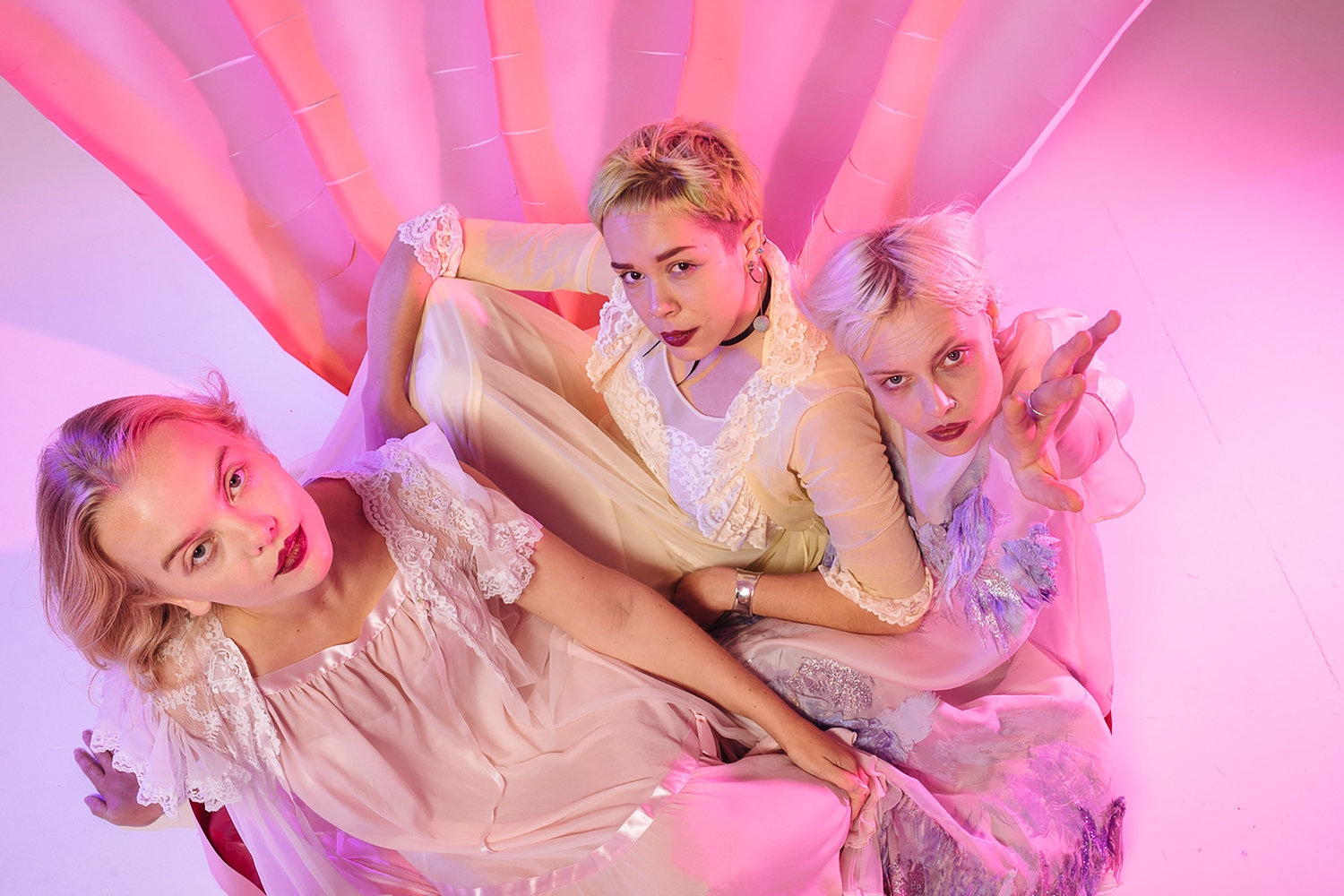 Speaking of live shows, Dream Wife are raring to head out on DIY's very own Hello 2017 tour next year, too. Taking them all around the country, flanked by top-notch local bands along the way, there's just one piece of unfinished business to deal with before hitting the road.
"Get her back for the tour!" pleads Alice suddenly. Of course, she's referring to that missing silver mannequin once again. "Get our baby back. We're excited!" she says, before composing herself. "On the UK tour with Black Honey we got to go to these places in the country we'd never been to before, and to go back again with the DIY tour is great."
Read More
Featuring James Blake, Romy, Marika Hackman, yeule and more.