Neu Cooking up a storm: Will Joseph Cook
2017 is Will Joseph Cook's chance to stamp his own agenda via smart, stupidly fun pop.
Growing up, Will Joseph Cook couldn't sing for shit. Luckily, his parents were supportive "but not gushy", so when they sort-of told him he needed to work on his vocal delivery ("If you're enjoying it, that's good!" or something to that effect), he got the message. "Don't lie to your kids" is the moral of this story.
These days, Will's performing vocal backflips, pendulum-swinging from low register to impassioned falsetto. On recent singles 'Take Me Dancing' and 'Sweet Dreamer', he sounds like he's trying to cram in as much as possible into three minutes of pop gold. Genres don't matter, either. Will was raised on a diet of late-00s indie, ranging from Spoon to Phoenix, through to Vampire Weekend. And he doesn't give a fuck about an Oxford comma, to be honest.
In his last DIY interview, he damned the term "singer-songwriter," after being incorrectly tagged as an earnest, acoustic guitar-hugging-type in his early days. "I definitely said the words," he says, uneasily. "But you know when things look so different when blown up in capitals? ' I FUCKING HATE IT, ALRIGHT? AND NOBODY FUCKING HATES IT MORE THAN I DO.' It was more of a jovial tone," he insists. "If any word gets used loads and it has heavy connotations, and you don't necessarily fit those connotations, it can be annoying."
On an upcoming debut album, he has a chance to set the record straight. "I don't think debuts should have a concept," he says. Instead, these tracks are a "backdated" glimpse at how he's progressed as a musician since 2015 EP 'You Jump I Run'. "I just wanted to fill it with songs I'm really pleased with, not worrying about having some edgy interlude. It's all written. We just need to record it."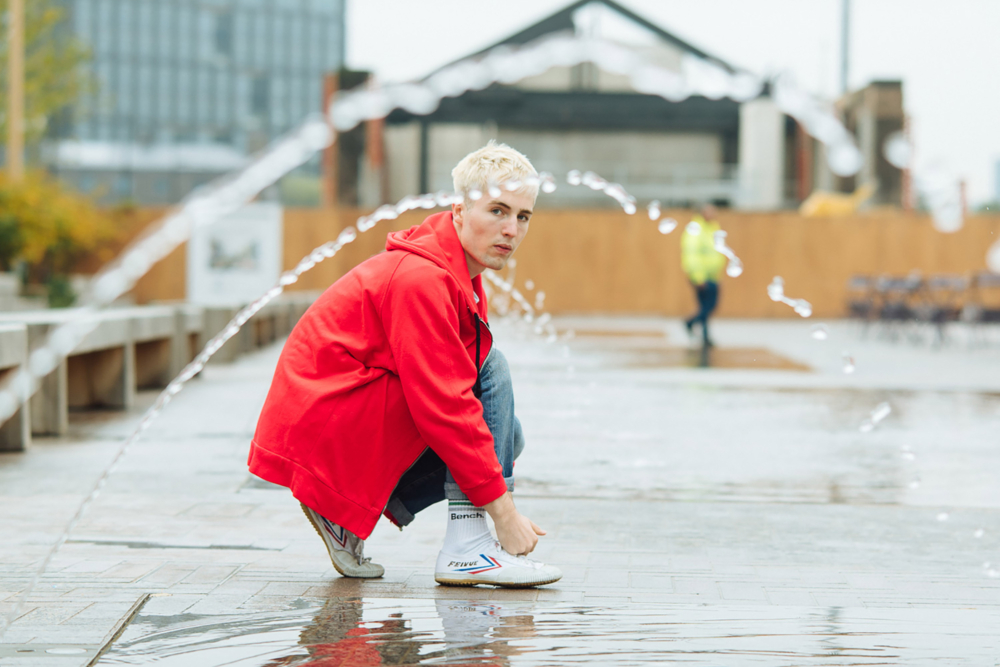 Read More