Neu Coming Home: Meet Leon Bridges
Taking lessons from the past, this Texas newcomer's music is the very definition of timeless. With White Denim's approval, he's stepping into the future.
Seeing Leon Bridges sitting in his '50s slacks and checked vintage coat, it's hard not to immediately associate him with thriving American diners, slick top-down cars and dingy bars with authentic jukeboxes. His Instagram is a window into a world that existed over fifty years ago, brought back to life via Bridges' own vision of the era. He is exactly the character he portrays in the recent video for his 'Coming Home' single - dressed to the nines, sharp as can be and an absolute charmer to boot.
Based in Fort Worth, Texas (with the majority of his family based in New Orleans), Bridges has been making his suited-and-booted rounds for a while now, causing heads to turn and catching glimpsing eyes everywhere ever since the first demo of 'Coming Home' emerged. He used to play in a small local bar every Tuesday night, satisfied with his humble way of life, until White Denim guitarist Austin Jenkins saw him play - a night that his world truly flipped upside down. "After I'm done playing one night, [Jenkins] comes up to me and he's like 'Man, we need to make a record,'" Bridges recalls, his face clearly still reeling from that fact this is happening at all. His bewildered, wild eyes are sincere and genuine as he speaks - it's the first time he's even been outside of the States, too.
Musically, Leon's songs are as simple and straightforward as they come, but it's his own take on soulful songwriting that makes the handful of tracks he has floating around online feel just as new as they do old - as if someone has peeled back the pristine shrinkwrap on a timeless old record player. It's easy to compare his music to that of Sam Cooke - anyone can throw that comparisons around - but Bridges isn't phased by expectations.
In fact, Bridges is barely even clued up on Cooke at all. "A friend of mine he asked me if Sam Cooke was one of my inspirations, and I was like, 'Well, no…' and I felt bad, because I had never really listened to him, or any soul music before, and so after that I started digging into him and Motown," he explains. From the first time he picked up a guitar, to the first moment he stepped into his all-analogue studio with White Denim's drummer Josh Block and aforementioned member Jenkins, Bridges has been learning about the soul music that came before him in real time, shaping his own stories with the templates laid years before him.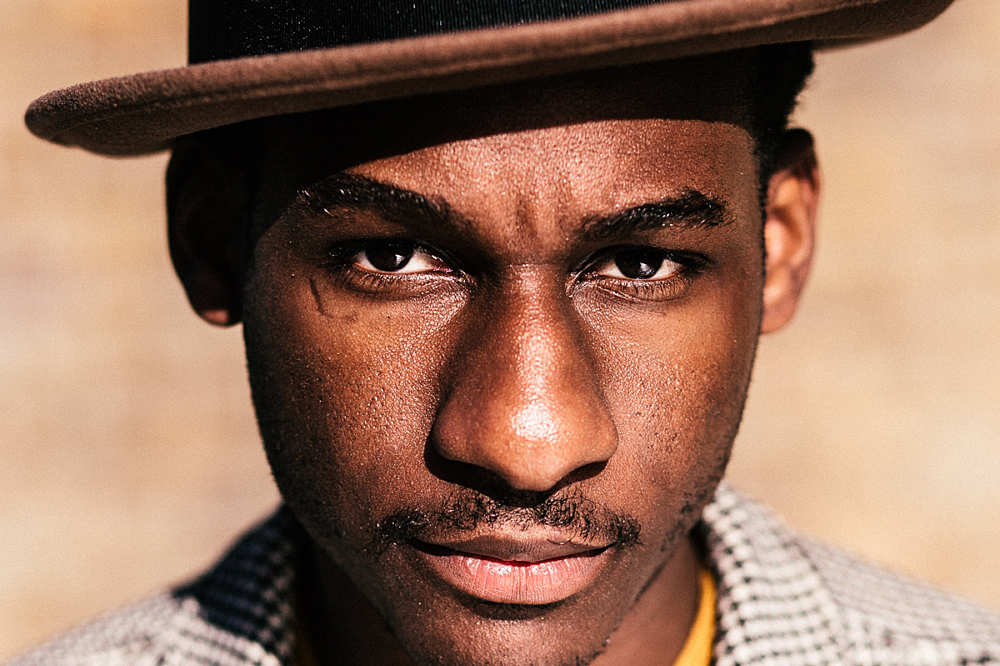 Growing up, Bridges was mostly a fan of popular '90s R&B artists like Usher, but ended up writing more soulful music when he made it his ambition to be as creative as he could be with his songwriting. It wasn't until friends turned him on to certain Sam Cooke or doo-wop songs that he realised his music's deep connection to the past. "I was mirroring certain styles of artists that I just wasn't aware of until after I would write a song," he dutifully admits. "Then I would be like 'Oh, they're doing the same thing,' but I didn't know or notice. It was something that was always there, but I didn't realise it until I started tapping into it."
'Lisa Sawyer' - the latest single to be lifted from Bridges' debut album - perfectly encapsulates Bridges' schtick: His family tales align themselves perfectly with a serenading croon and harkened back style; a song of gentle guitar licks and southern seduction. "I wrote [Lisa Sawyer], a song about my mother, before the sound that I'm pursuing now," speaks Bridges of the track. "The concepts and stories of the 1950s and 1960s… the love songs, the heartbreak songs… I like to write about that, but I also like to write songs about my family. I keep family quite close in my songwriting, it's what comes naturally."
Photos: Phil Smithies / DIY. Taken from the April 2015 issue of DIY, out now. Leon Bridges' 'Coming Home' album is out 22nd June via Columbia. Leon Bridges will play Latitude (16th-19th July), where DIY is an official media partner. Tickets are on sale now. Visit diymag.com/presents for more information.
Read More