A record that revels in the complex duality of good and evil and reaches down to the crux of what it means to be human, her debut solo work is in search of a world "without judgement and censorship".
"I used to go to church with my grandmother, and everyone else in my family was baptised but me and my sister weren't," recalls Jehnny Beth. "[As a result] I got really into God when I was a kid, and I got really into prayer. I had this moment in my life when I was educating myself. I loved praying and my grandmother would offer me the Bible, and I had a cross. But the problem of religion is that it goes into your head and it tells you there are things you cannot think and you're not supposed to imagine. It puts a morality on imagination."
Born in the French city of Poitiers, Jehnny Beth knew from a young age that she wanted to be somewhere else. Stifled by her surroundings, she set her sights on London, moving to the capital aged 20. She became known not by her birth-name of Camille Berthomier, but by the new artistic identity she'd created for herself, making inroads into music first as one half of John & Jehn with partner Johnny Hostile, before gaining fame as the incendiary frontwoman of post-punk quartet Savages. Soon, the combination of time, place and inclination had all-but-changed her sense of personal identity, too. "I completely forgot about the fact that I was French. I embraced my cosmopolitan life," she says. "I needed to escape, and I was determined to find out who I was and not be governed by my past and where I was from."
However, once the band had wrapped up touring on 2016's critically-acclaimed 'Adore Life', the singer realised that something wasn't sitting right. "It felt like there were parts of me that were fragmented and needed to be joined together again. I needed to understand the teenager I'd left behind and not completely forget about that part of me," she continues. "But I think it's the same movement that brought me into the UK and out. It's the same energy - the idea of starting from scratch and not being enslaved to anything and just trying to survive and not die inside. I'm always afraid to get to the end of a journey and realise it's too late and I've not listened to my gut."

Speaking from Paris, where she's been living again since 2017, it's this notion of high-stakes belief that beds down to the root of everything Jehnny says. It's there when she explains the reasoning behind her difficult relocation, there when she describes the importance of emotional and sexual freedom that forms the backbone of collaborative book C.A.L.M (Crimes Against Love Memories) that she'll be releasing later this summer, and there within every shred of debut solo LP 'To Love Is To Live'.
An album that embraces and explores tricky dynamics of pleasure and pain, love and hate, it's a record that strips its author bare - beginning literally with the spoken intonation "I am naked all the time" - and allows the singer to present a picture of humanity that's in turn beautiful and ugly, with equal weight given to both. "There shouldn't be anything from society or religion or politics that comes into your head and tells you not to think freely. I suffered from that judgement when I was a kid and I think it's dangerous; it's hard to understand who you are if you're not facing your dark side and your contradictions," she emphasises. "As an artist, it's impossible for me to draw a straight line and put good people on one side and bad people on the other and say, 'I stand on the good side'. I have to step across to the other side and tell you how it feels. That was almost like a militant act for me; I had to do it as a duty, otherwise I'm not doing my job and I'm not presenting a true picture."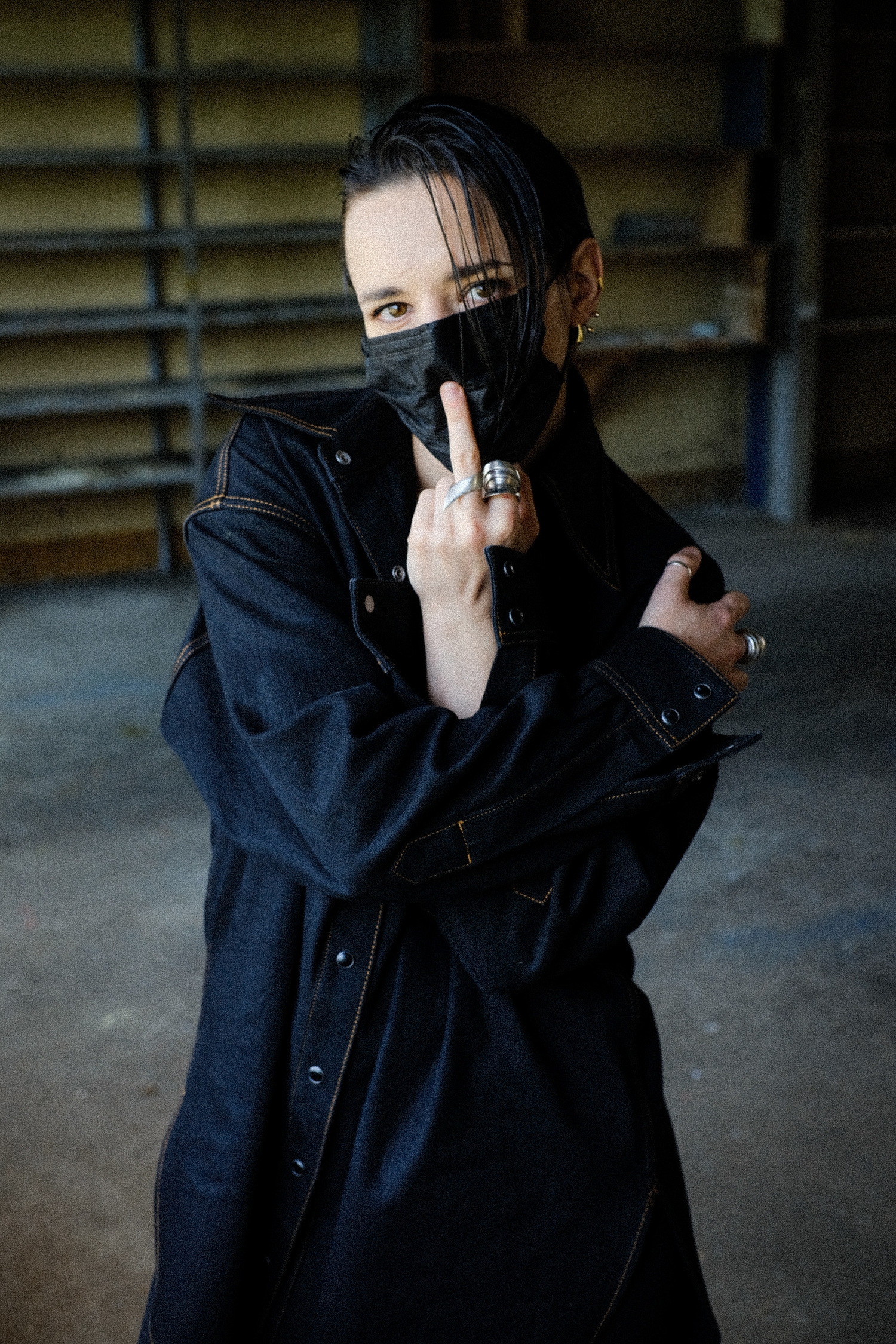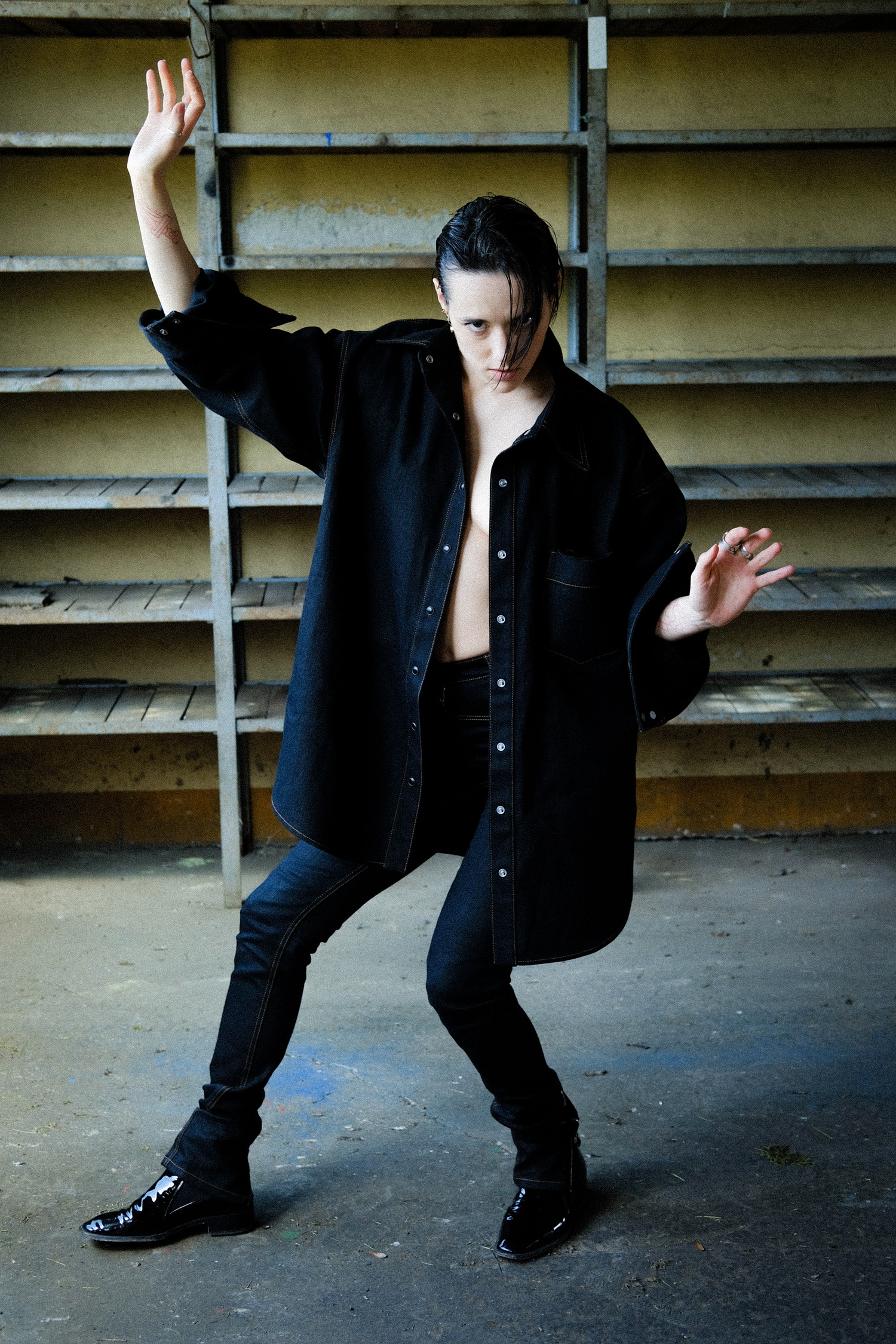 "There shouldn't be anything from society or religion or politics that comes into your head and tells you not to think freely."
From the moment that Savages landed in a spiral of tension and spite on immediately-transcendent debut single 'Husbands', Jehnny Beth's character - a fiercely intelligent, intimidating presence who wouldn't suffer fools gladly - seemed to precede her. It's with a small amount of surprise then, that the woman who answers the phone today is a charming and funny conversationalist - undeniably smart and with an unwavering commitment to her art, yes, but also able to mock herself ("this is getting so pretentious..."), with an occasional tendency to finish trains of thought with a cute French flourish. "Et voilà?"
"I think I'd built some kind of defence mechanism where I didn't want to show certain sides of me," she concedes of her presentation in the band, whilst also pointing to the lazy gaze that perhaps contributed to that idea: "Shocking is not bad. It's not that I don't care, but I don't have control over that. And god, with Savages, if people are provoked by four women in heels playing punk music, what do you want me to do?!"
However, the greatest moments of shock within her latest release come during its points of vulnerability. Yes, there's the industrial throb of the aggressive, violent 'I'm The Man' and 'The Rooms', which paints a picture of "an orgy led by women", inspired by a quote from Francis Bacon. But there's also 'The French Countryside' - a reference to her past, and a tender piano lament that's unlike anything the singer has ever publicly put her name to before. "I was telling [The XX's] Romy Madley-Croft that I wanted to do a personal record and she said, becoming a friend of yours I realised there were sides of your personality that were not expressed in Savages and it would be great to show all these facets of who you are," Jehnny explains. "I took on that advice, and it wasn't always easy. But I decided if I'm not comfortable then that means I'm probably pushing in the right direction."
It's a mindset that shows up for the importance of multiplicity, and today the singer's most fervent passions (and she is largely passionate about everything) are reserved for these ideas - the ones that fight for the acceptance that not everything is black and white, that humans are a mass of contradictions and that's part of the terrible beauty of them. "Cillian [Murphy] reads this text where he's admitting that violence is contagious, and the power makes you sick and lives inside of him," she explains of central track 'A Place Above'. "I'm allowing [those thoughts] to exist without judgement and without censorship, and to live next to other thoughts which are the complete opposite. The two exist and you can't deny their existence; they come from the same human beings who share the same values."
Complex, searing and existing on a knife-edge between emotions, 'To Love Is To Live' may arrive nearly a decade into Jehnny Beth's career, but in many ways it's the record the singer has thrown an entire lifetime of experience and thought into. "The only thing standing in your way is yourself, so I always try to imagine that the creative person is not the same person as me and I try and seduce that person, to seduce the artist in me," she chuckles. "But I also believe in never stopping. It's like being an athlete: you have to train every day, because then on the big day when you have the competition, you'll be magical."
Et voilà.
"I felt like there were parts of me that were fragmented and needed to be joined together again."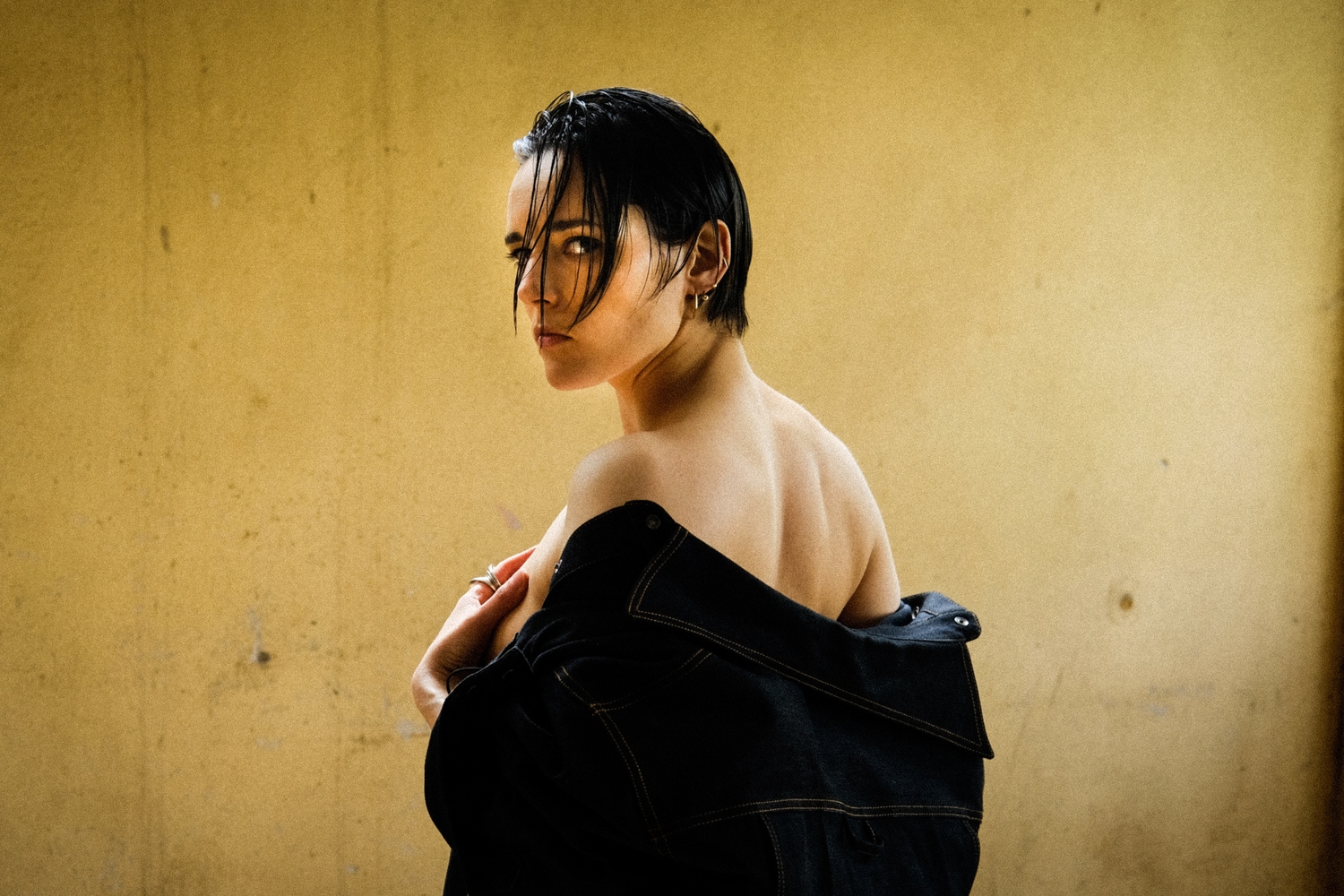 'To Love Is To Live' is out now via Caroline.
Read More
Featuring James Blake, Romy, Marika Hackman, yeule and more.