Neu Dilly Dally: "We would go around and vandalise things and throw eggs at our ex-boyfriends' houses"
From vandalising Toronto suburbs to ignoring the norm on record, Dilly Dally are all about tearing up the rulebook.
"There's one track on the album that I wrote when I was 18, and that was before me and Liz even got the Dilly Dally tattoos. I've got mine on my collar bone; Liz has hers on her arm. We got the tattoos before we even played our first show." Dilly Dally are the gutsy, grunge-infused four-piece from Toronto - and they're in it for the long haul. Founded by lifelong best friends Katie Monks and Liz Ball, who began playing together around six years ago, the tattoos were only the beginning of their journey.
Having gone through numerous line-up changes and developed through different phases over the years, it seems as though they're on to a winning formula as Monks admits "it's all boiled up to a point of no return." The band first caught attention with their self-released track 'Next Gold'; however it was 'Desire' that got tongues wagging and sent the internet into overdrive. Monks makes it clear that it won't be going to their heads anytime soon. "Positive stuff coming towards us is amazing and it feels like things are moving in the right direction. But we can't relax - we are really focused on what we want to do and we have our sights set on what we want to be."
This tenacious ambition shapes their album 'Sore'. It's a debut full of anger and snarling vocals. However, at its core it's a record all about simple songs that glisten with pop undertones. "We always knew that we just wanted to make simple and powerful music. We felt that was more effective – to be really intentional about each note, each chord, each word." Everything about this band is deliberate and everything is laid bare on the table.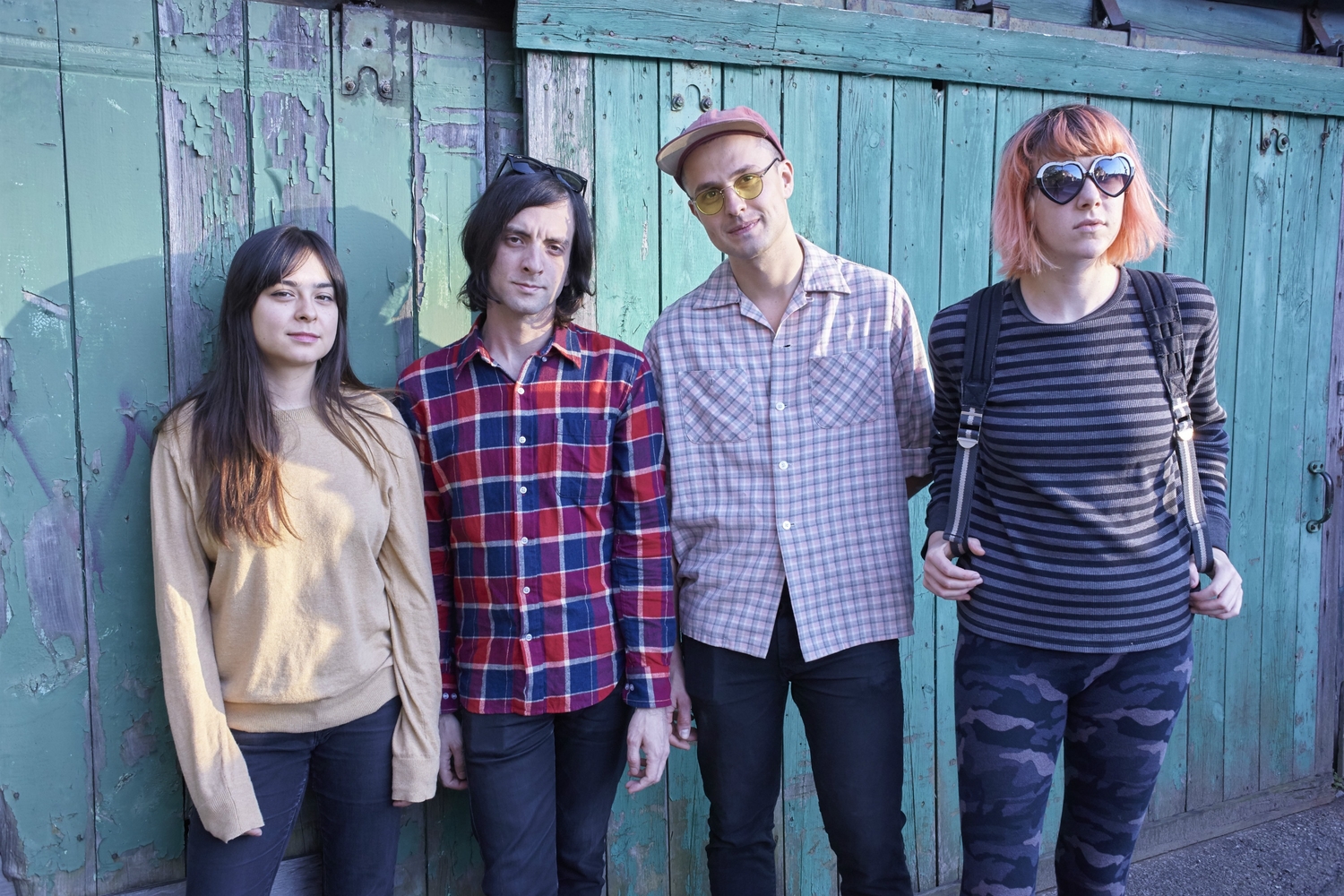 "It's an album from all parts of my life."
— Katie Monks
From 'Witchman' - a song written about a friend of Monks who everyone thought was going crazy - to 'Green' – "that's about someone I had a crush on and I still haven't told him" – it really does feel like an honest record as well as a complete body of work. "It's an album from all parts of my life," declares Monks. "And it probably feels like a well-rounded record because it's a story in a way. It captures so many stages in mine and Liz's lives. It definitely encapsulates the journey that we have had."
Anger and discontent seethe through everything Dilly Dally do, emerging from the frustration they experienced from growing up in the quiet suburbs of Toronto. The sleepy suburbs were not always the most culturally stimulating of places and so young teens had to find their own ways entertaining themselves. "It was like one big parking lot - it was really boring, and me and a bunch of girls would go out and fuck shit up! We would go around and vandalise things and throw eggs at our ex-boyfriends' houses." It was through these years of rebellion that Monks and Ball first fell in love with rock music, listening to Radiohead, Sonic Youth as well as The Libertines and Blur, and this laid the foundations of what the ethos of the band would become.
With a ferocious debut and a live show that promises to shake up the audience and ignite a spark, there is no telling as to what could come next for Dilly Dally. Monks sums it up. "We are in it for the long haul. I have big plans."
Dilly Dally's Top Three Karaoke Anthems
Dilly Dally are massive karaoke fans, and although they have a rule than no one can have their 'one song', we asked Katie Monks what her current top three favourites are.
1. Divinyls – 'I Touch Myself' - "That song is excellent!"
2. Backstreet Boys – 'Larger Than Life' – "I just love the way it's like 'all of your time spent keeps us alive' and it's about all the fans, and we've been getting all this positive energy from the people so it's a good one."
3. New Order – 'Bizarre Love Triangle' – "This is Liz's favourite at the moment, she's doing it all the time."
Photos: David Waldman. Dilly Dally's new album 'Sore' is out 9th October via Partisan. Taken from the October 2015 issue of DIY, out now.
Read More
Featuring King Gizzard & The Lizard Wizard, IDLES, Tkay Maidza, Sleater-Kinney and more.