Neu Get in line for Formation
Cries of DFA and "more cowbell!" defined Formation's earliest steps. Will and Matt Ritson just keep on experimenting, and increasingly, there's no pigeon-holing this duo.
Formation are back in London after a packed summer of festivals, and Will Ritson has just concluded an extremely off-the-cuff talk about the history of percussion; complete with his thoughts on latin rhythms, cabasas, and tambourines. "We do take it kind of seriously," he admits. "We don't abuse the cowbell. Never," Will warns, "abuse the cowbell."
"And," he adds, indignantly, "there is an equal amount of woodblock!" "Woodblock's not as cool," snorts his twin brother Matt Ritson. "It's like the demoted, uncool younger brother."
When twin brothers Matt and Will Ritson first burst into view, it was their liberal use of said cowbell during Formation's intensely energetic live shows which first grabbed attention - despite Will's protests in favour of the woodblock. The jaggedy dance-punk strain running through the likes of 'Young Ones' and 'Hangin' picked up comparisons to early DFA Records releases, and LCD Soundsystem. It's a huge compliment, say Will and Matt, even though they were too young to be infiltrating any kind of disco at the peak of that particular scene. Teaming up with Brighton house maestro Leon Vynehall on production for their new EP 'Under the Tracks,' what's becoming most evident is that Formation can't - and won't - stop experimenting. "I think if we can't do something, it would drive us more to try and create that," says Matt, "and find out why we can't do that."
Formation rarely take no for an answer, in fact. Putting out their music themselves at first, in an "all or nothing" venture, they improvised their way through the first half their first ever gig - supporting Shura at London's Village Underground - after their keyboard gave up the ghost. "It was fucking awful," Will laughs. "It was in at the deep end. We learned how to plug in instruments properly."
Zoom forward a few months, with keyboard dramas behind them, and Formation wound up supporting Foals on a string of European tour dates - a daunting, and incredibly impressive gig for a band that stepped on stage together for the first time in March this year. "We were really worried about playing to their crowd," admits Matt, "because their fans are intense, mad. We've been winning people over a lot lately, " he continues. "that's our mentality."
"I don't know about anyone else, but I don't give a fuck," says Will. He's being slightly arch, but there is an element of actual fearlessness, too, that gives the vital pulse to Formation's live show. "I'm not sure that's very personable of me, but I'm not scared to interact with people," he justifies. "I think they appreciate that."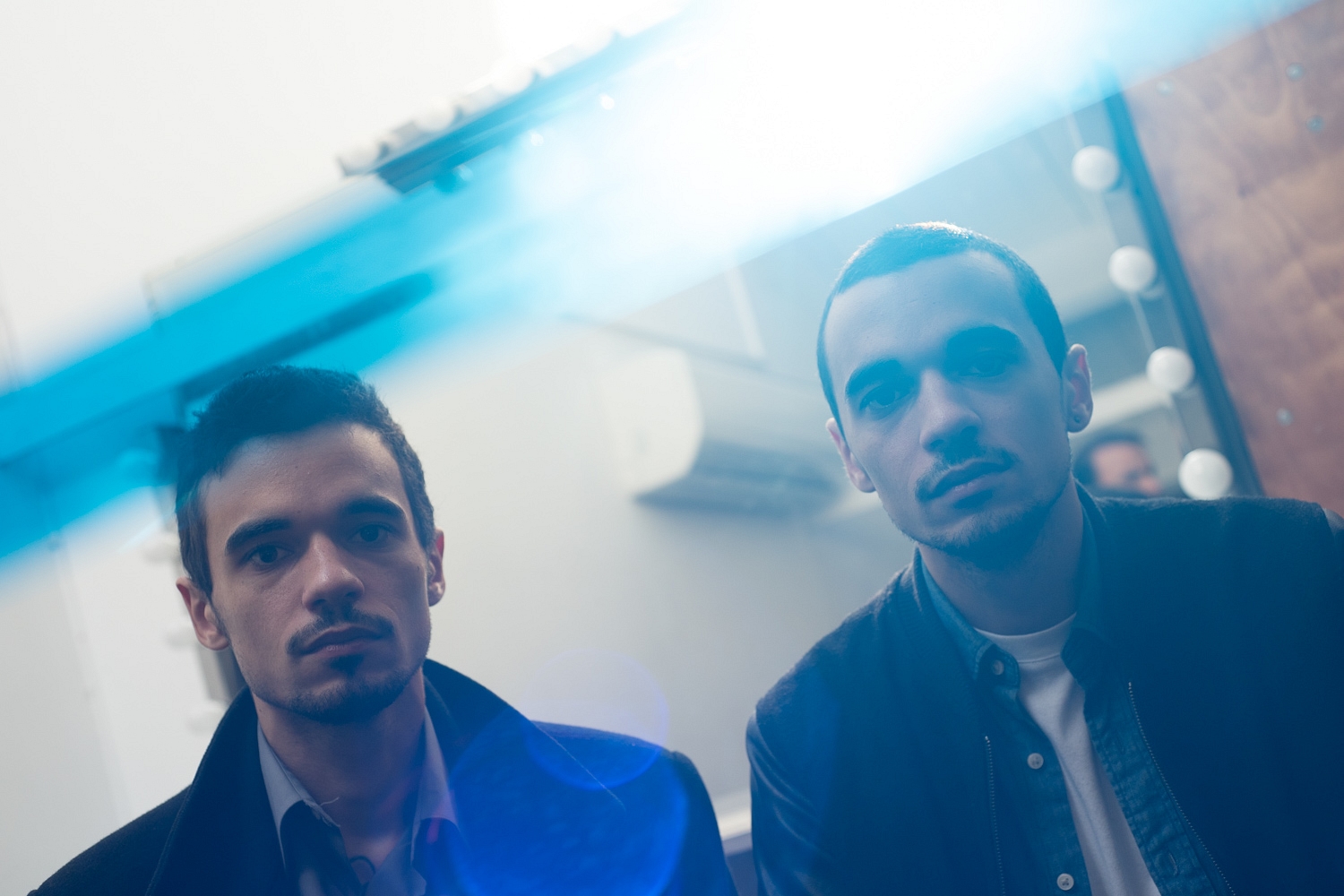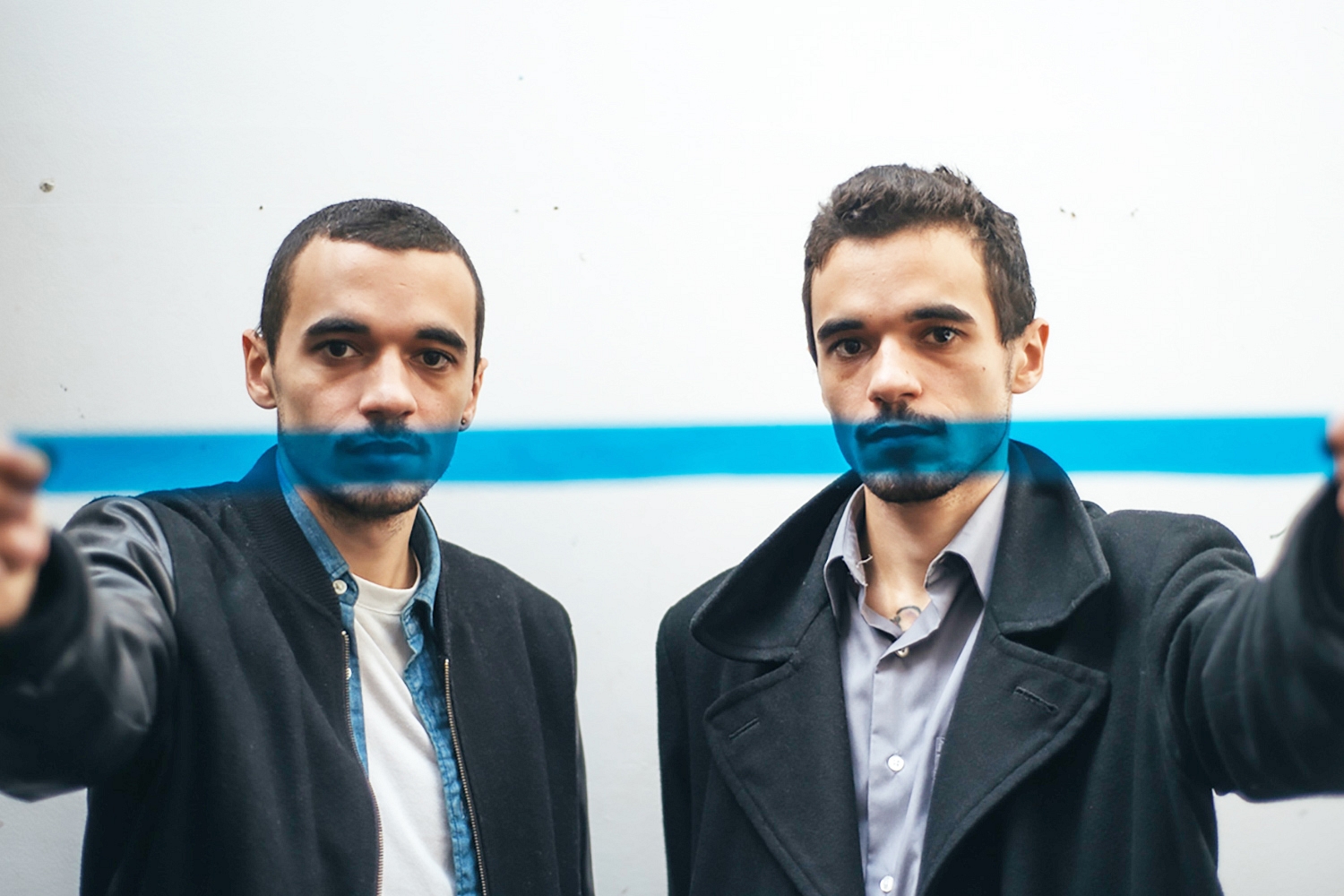 "I can't stress enough how much I hate Conservative politics."
— Will Ritson
Neither Will nor Matt see Formation as political band - "it's a musical band," they quip - but regardless, politics inspire a great deal of their lyrics. They're about "how much I hate people" jokes Will. "I think the individual songs have very strong identities," he explains. "'Love' is about love, but what I don't want to do is write a love song that's sentimental. Urgh," he winces. "I just broke up with my girlfriend, I can't feel my face."
"'Under the Tracks' is about liberty," he adds. "On that Metallica album ['...And Justice For All' you've got lady justice with the weighing scales. It was an idea I had, about if she was looking at the world, seeing the immeasurable injustice of being alive, and if she just went on a rampage. Do you know that film 'Falling Down' where Michael Douglas has a breakdown?" he asks. "A bit like that."
"I can't stress enough how much I hate Conservative politics." he goes on. "I genuinely go to sleep at night worrying about how much damage David Cameron is going to do, and it makes me upset. 'Control' [on new EP 'Under the Tracks'] is about the left and right sides of the House of Commons - who are you going to believe? The people, or the fucking cocaine-ridden other side?"
Looking ahead to 2016, debut albums are firmly on Formation's mind. "We've been thinking about it for a long time," says Matt. "I'm looking forward to summing a lot of stuff up," picks up Will, "because these EPs have been a lot of figuring out what we're doing. It'll be nice to take what we've learned and make something 100 times greater."
Read More
Featuring James Blake, Romy, Marika Hackman, yeule and more.