Normal People: Gilla Band
Dublin's Gilla Band (fka Girl Band) have never been ones to pander. On 'Most Normal', they're embracing that ethos fully with an art-for-art's-sake record that stretches from the silly to the sublime.
When you make the kind of music that has almost no traditionally mainstream potential, it takes the pressure off. "Full creative control and no commercial value!" proclaims Gilla Band vocalist Dara Kiely of their priorities. "Steve Albini said that if you're reliant on your art for financial income, you then start making your creative decisions based on that rather than the love of it," adds his bandmate Alan Duggan. Not that the Dublin outfit are unsuccessful by any stretch - we're speaking with the critically-acclaimed musicians in the cosy offices of their esteemed label Rough Trade, after all - but the four members still all work their regular jobs on the side. Would they not like to live entirely off their art? "I'm not sure…" Alan says.
For one thing, the extra income means that in 2019 the band were able to start investing, getting hold of the necessary gear to turn their rehearsal space into a small studio. With a professional producer in their midst in the form of bassist Daniel Fox, and a record label happy to hand over full creative control, it's their ideal setup. "We never really wanted to do a record with some huge name producer in a studio on the other side of the world, that's not our vibe even if the money was there - which it's definitely not," says Alan. "I feel like that [impulse] was always there; we were always trying to be more and more self-sufficient, but now we've started investing in that."
It meant that, as musicians at least, Gilla Band were able to weather the stops and starts of the pandemic relatively easily. During the downtime of lockdown, they were able to experiment on their own, Alan playing around with a new set of synthesisers, Dara with Logic on his laptop. "I had an infinite amount of takes, changing melodies and writing more lyrics," recalls the frontman. When they were able to get together again in their studio space, he continues, "it was then possible for [the band] to have more of a say on things rather than saying, 'Is this OK?' at the last minute." Ireland's stringent and repeated lockdowns could be frustrating, Alan acknowledges, but "once we were able to get down there, it was really creatively fruitful. I've always been jealous of the artists who could just write music in a studio and record as you're writing, and now we're able to do that too."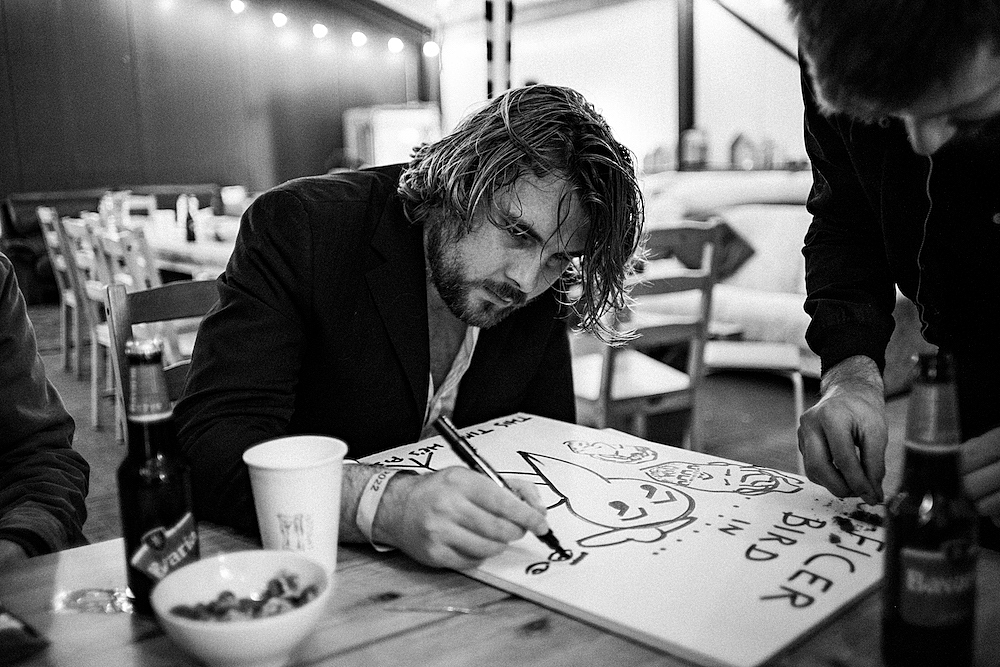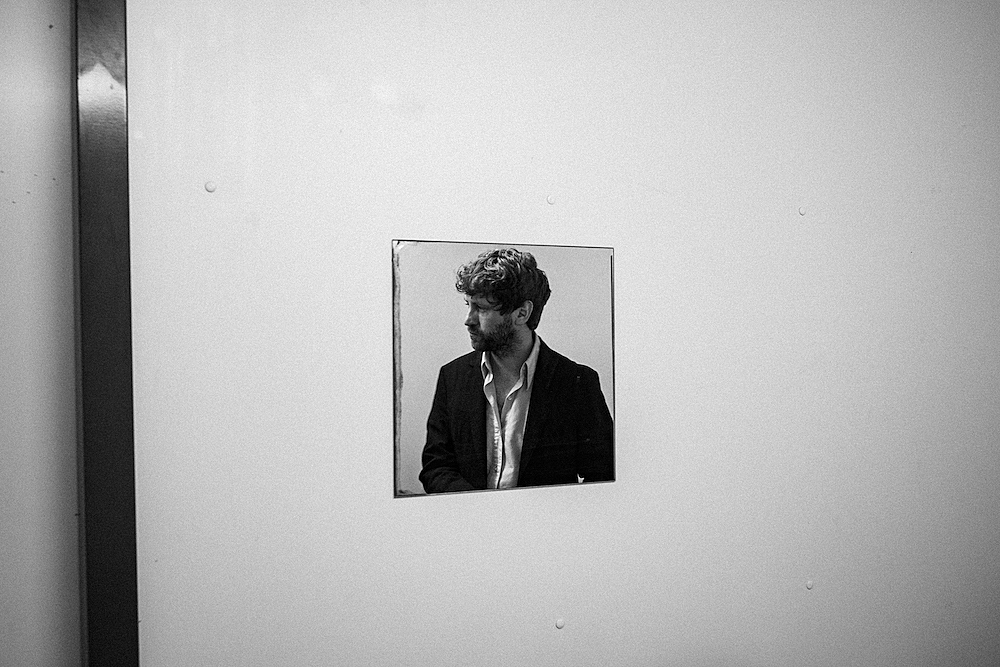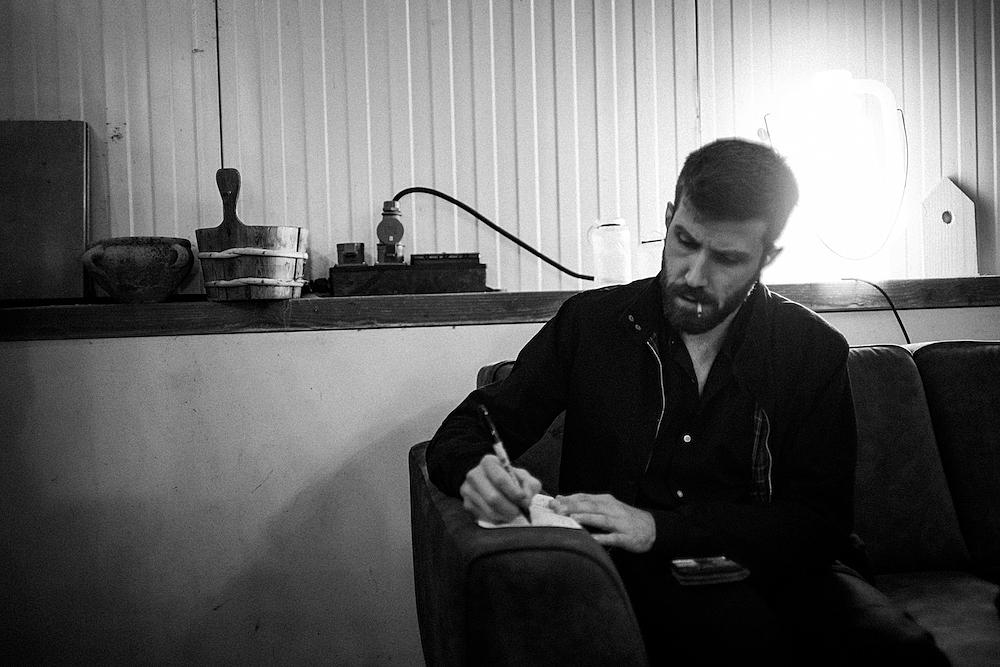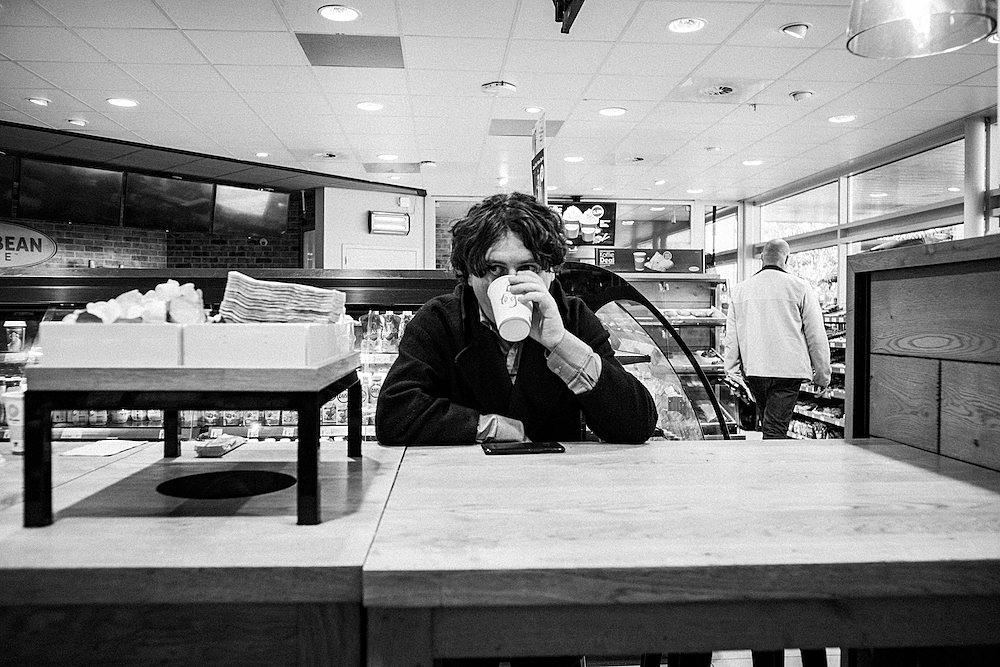 For the first time in a career pocked with setbacks (their second album 'The Talkies' took four years to record due to Dara's mental health needs requiring a brief hiatus, coupled with multiple show cancellations), there's a sense of stability behind Gilla Band. Having changed their name from Girl Band in order to, as they put it, "negate any unfortunate role [they've] played in propagating a culture of non-inclusivity in music or otherwise", new album 'Most Normal' feels like the start of a new era for the group.
The record arrives as their most coherent release to date, and also their most multi-faceted. You can hear the effects of the more detailed recording process in the way each dizzying shift in momentum - from the ecstatic industrial drone of opener 'The Gum' to the sudden crash of eardrum-piercing noise that punctures the hypnotic rhythm of 'Binliner Fashion'; the fuzzed-out ambient interlude of 'Gushie' to the distorted dark psychedelia of 'Pratfall' - feels like it makes perfect sense, while simultaneously subverting all expectations. Experimental as they are, almost all the songs are short and snappy. "We wanted to be tight and direct in a way that we've never been before," says Alan.
In part, they took inspiration from the way hip hop pushes production boundaries. "A big one was Earl Sweatshirt's 'Some Rap Songs'," Alan continues. "The way you get pulled from one track to the other by this heavy-handed production, these huge filter sweeps, the way it can cut the sound completely then just come back in. Our album doesn't do the same thing, it doesn't sound like a hip hop record, but it was definitely a reference point more than wanting it to sound like a garage-rock record or a post-punk record. I do love a lot of bands in those worlds but, in terms of inspiration for the album, there wasn't so much. I don't really feel like we exist beside bands like that so well."
The way Dara's vocals are produced is often stunning, fading in and out of clattering noise. Sometimes it's pushed into all-out abstraction as on the post-modernist weirdness of 'Capgras', while at others - such as single 'Eight Fivers' - it's made the stark focal point as the rest of the band hammer maniacally in the background. On the latter track in particular, the band show that they're not afraid to own their ridiculousness. "I spent all my money on shit clothes!" Dara howls over and over again atop an industrial churn, before essentially just listing different shops: Debenhams, Spar, Aldi, Lidl. "Pretty fuckin' deep, right?" the frontman jokes (incidentally, both he and his bandmate attend our interview impeccably dressed).
The song, he explains, is based on a bit by the Irish comedian Tony Cantwell, "and then I just had fun with it," says Dara. Though the harshness of much of their music might sometimes see the group pegged as po-faced noise-merchants, a sense of humour is equally core to their practise. "After gigs, sometimes people will come up to me covered in sweat like, 'AAARGH!' and want us to be angry with them, it's a bit strange," says Dara. "I think people are sometimes a bit underwhelmed when they meet us as they think we're going to be really serious," Alan adds.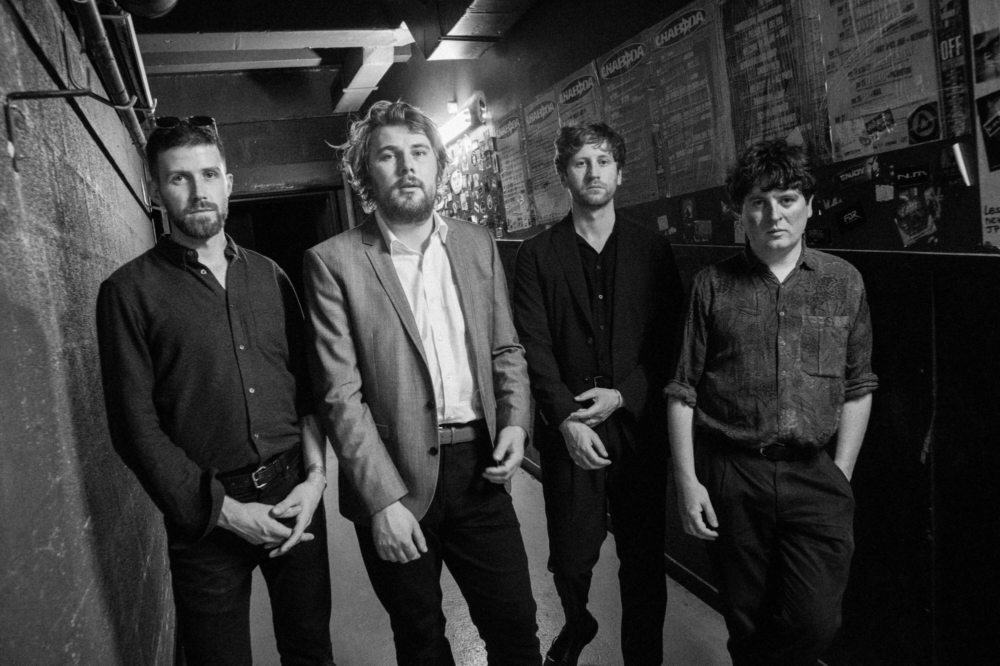 "I often really dislike it when lyricists have no humour at all. It's just a bit emotionless."
— Dara Kiely
Gilla Band, however, believe that heaviness and humour don't need to be separate things. "Leonard Cohen and Nick Cave are both very funny," Dara points out. "On our first record there's a song called 'Pears For Lunch' with the line 'Ate eight bananas and I thought about a jog / Legged it around the gaff and took my top off / I look crap with my top off.' I went up to Alan and said, 'I've put a lot of effort into this, I'm a bit scared.' He looked at it for two seconds and just pissed himself laughing. I often really dislike it when lyricists have no humour at all. It's just a bit emotionless."
Dara's bandmates laughed too when he delivered them 'Most Normal''s album closer 'Post Ryan', in part because of the way it mixed the funny and the intense. On the one hand "he's shouting about crisps", Alan recalls with a chuckle, but on the other it's the record's most soul-bearing moment. Gilla Band had challenged their singer to entirely abandon the poetic and abstracted imagery that has defined his work so far. "I really love Dara's lyrics, but they can be really cryptic, so we thought something direct and contrasting could be cool," Duggan says. He turned in a track that hints at themes of breakdowns, recoveries and "inevitable depression". Writing it was "a naked feeling," Dara recalls. "I had to leave the room when I showed it to the lads."
"I hid behind the surreal / I'm a bit too much," Dara sings on the song - an overt admission that perhaps this change in style is one that might be here to stay. "I think it's my favourite track on the album for that reason, because it scared me a lot," he says. It's not as if he's shied away from the personal before. On 'Prolix', the opening track of 'The Talkies', the band used a recording of a panic attack Dara suffered during the session, but sharing that "was a different kind of fear". "We used it because we happened to record it and we thought it was interesting," he explains. "With 'Post Ryan', I was more concerned about what the rest of the band thought than anything else."
The fact that, on 'Most Normal', Gilla Band are focusing purely on pleasing themselves has led to a record that strikes a dazzling balance between intensity and restraint, seriousness and silliness, accessibility and experimentation. With their foundations now laid so strongly, there's no telling what might come next.

'Most Normal' is out now via Rough Trade.
Read More