Listen
Gilla Band release new single 'Sports Day'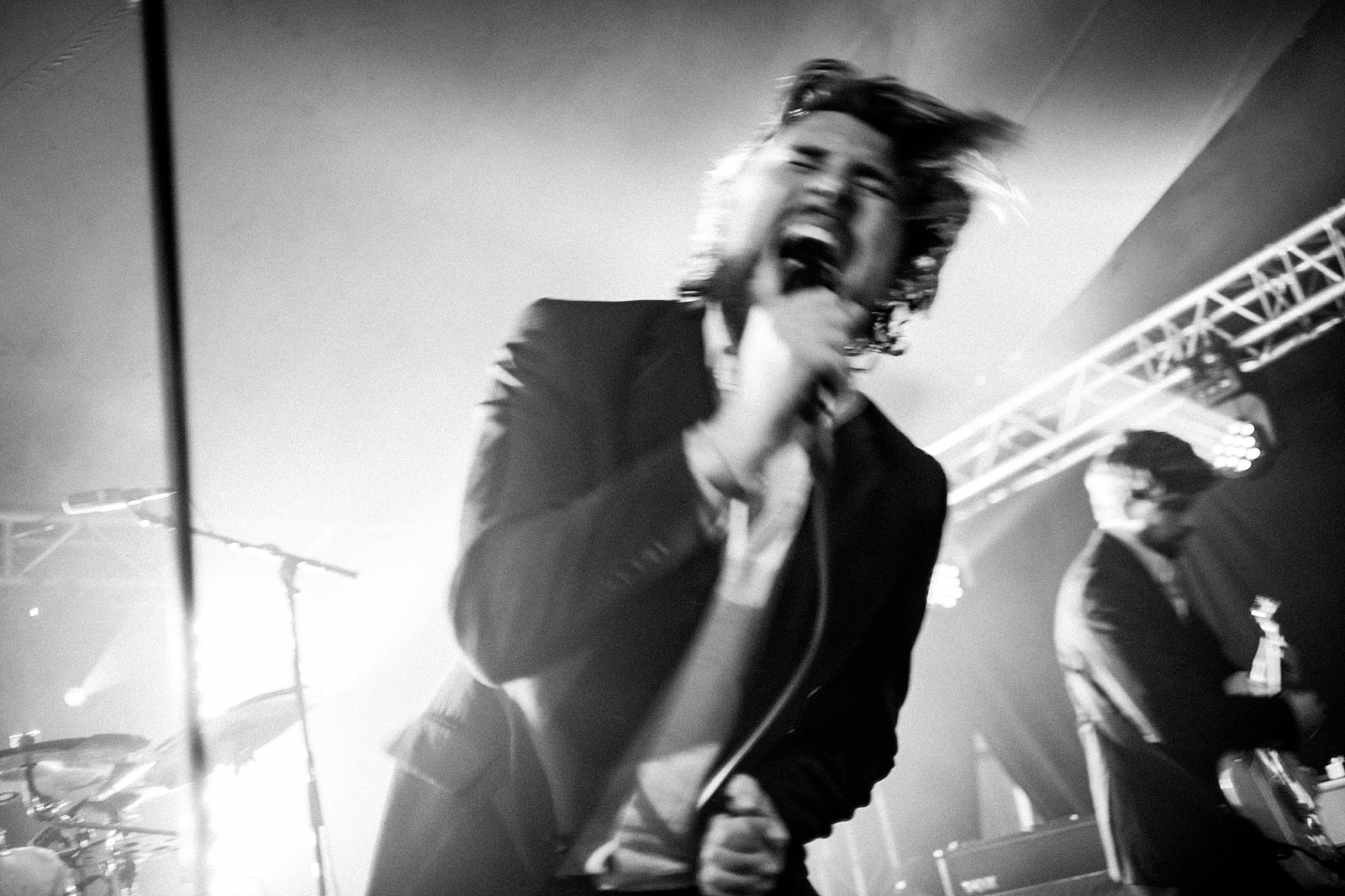 They've also announced new tour dates!
Following the release of last year's album 'Most Normal', Gilla Band are back with new single 'Sports Day'.
"'Sports Day' is about announcing embarrassing facts (thankfully via a distortion mic)," the band's Dara Keily explains. "Weird lies you've told as a child, poor skills you once thought you were great at and repetitive lines that you still bring up to the same people. The subject matter contains: me being 12 and coming to terms with being crap at football and would never be a professional. At a similar age; having this peculiar routine in which I used to say goodnight to my sports day medals (including kissing my participation ones) before going to bed. Essentially being strangely proud of my achievements of simply showing up. Linking that out of depth feeling to the modern day in the shape of not knowing how to turn on the PA (or anything music equipment related for that matter). Also secretly admiring soap operas while constantly talking about The Beatles to anyone who would listen."
Check out 'Sports Day' below, and revisit our review of Gilla Band's third album 'Most Normal' here.
See Gilla Band live at the following dates:
FEBRUARY
10 - LA, CA, USA @ Teragram Ballroom
11 - Berkeley, CA, USA @ Cornerstone Berkeley
13 - Portland, OR, USA @ Mission Theater
14 - Vancouver, BC, CANADA @ Wise Hall
15 - Seattle, WA, USA @ Sunset Tavern
21 - Brooklyn, NY, USA @ Brooklyn Made
22 - Philadelphia, PA, USA @ Johnny Brenda's
24 - Cambridge, MA, USA @ Sonias
25 - Washington, DC, USA @ DC9
27 - Chicago, IL , USA @ Lincoln Hall
MAY
26 – Birkenhead, UK @ Future Yard
29 – Brussels, BE @ Botanique Orangerie
31 – Poitiers, FR @ Le Confort Moderne
JUNE
01 – Biarritz, FR @Atabal
Read More