Returning after their breakthrough debut with an album that sees them digging deeper and reaching wider, 'Death of the Party' finds The Magic Gang finding power in musical positivity.
On their much-loved 2018 debut, The Magic Gang established a reputation as the sound of a Brighton student house party. So how do you follow up a record whose sheer good vibes and fan adoration managed to send it careening unexpectedly into the Top 20? By delivering a follow-up that somehow sounds even more celebratory. Incorporating elements of disco and Motown into their melody-craving guitar pop, second bite of the apple 'Death of the Party' arrives this month as the perfect antidote for the most restrictive summer in recent memory. But it also presents a coming-of-age for the foursome, as they ditch narratives of idealistic romances in favour of a subtext firmly rooted in reality.
Sat around a dining table in Forest Hill, south London as they take a break from signing "thousands of records", the band are in good spirits today. They might be releasing LP2 in somewhat unideal circumstances, but the album itself - recorded with Grammy-winning producer Ben H Allen over four weeks in Atlanta last summer, at the height of a "mental heatwave" - was clearly a far more winning experience.
"It felt like a giant holiday," grins drummer Paeris Giles. And, despite a gruelling work schedule with only one day off, the sun-drenched setting became a catalyst for the record's sprightly production. In the evenings, the quartet - completed by guitarists Jack Kaye and Kris Smith, and bassist Gus Taylor - would take in the sounds of Atlanta's musical natives, catching sweaty hometown gigs from the likes of Deerhunter and Omni. Elsewhere, their most enlightening experience came from a different form of worship. "We went into Martin Luther King's church for Sunday service," recalls Gus. "It was one of the most moving experiences of my life."
In between breakfasts and bar crawls, meanwhile, their producer became the glue that bound the group together. Balancing "super pop" credits with Gnarls Barkley and P. Diddy with work for more experimental groups like Animal Collective, Ben offered an avenue through which the band could narrow the abundance of songs they'd found themselves with by the beginning of the year. With all four songwriters chipping in individually more than ever before, it was an essential part in making an album that worked.
"There were different genres because so many different band members were writing the music," says Jack. "There needed to be a sense of cohesion in the recording. The philosophy was to create a vocabulary that's in the instruments and sounds, so we could explore different things without it sounding like a mess." "The Clash were brought up a lot," picks up Paeris. "On [1982 album] 'Combat Rock', it's a punk band in essence, but they're doing other styles of music. The choices of instrumentation and the sounds are relatively limited, but they're doing all these different genres with that one sound."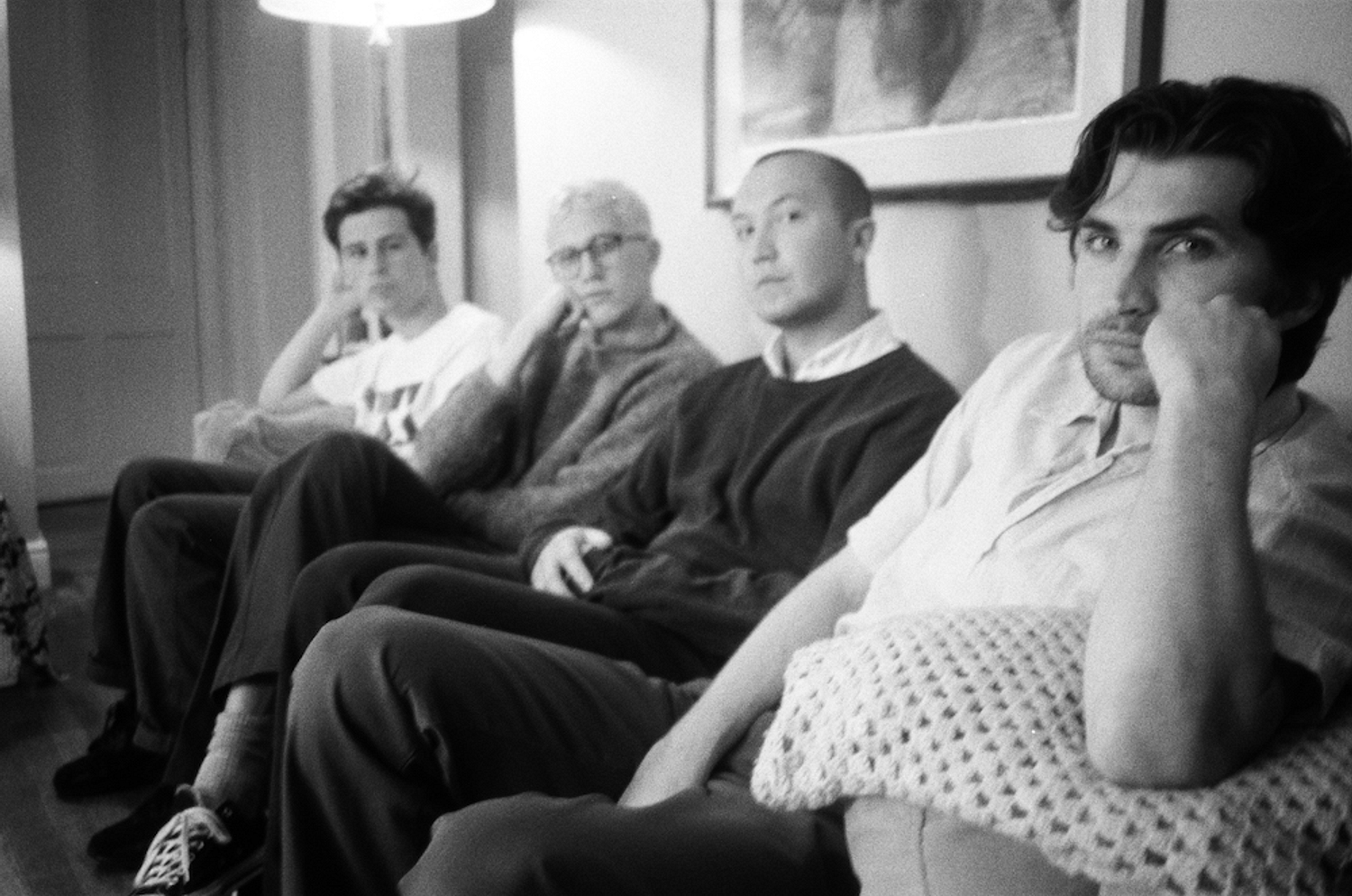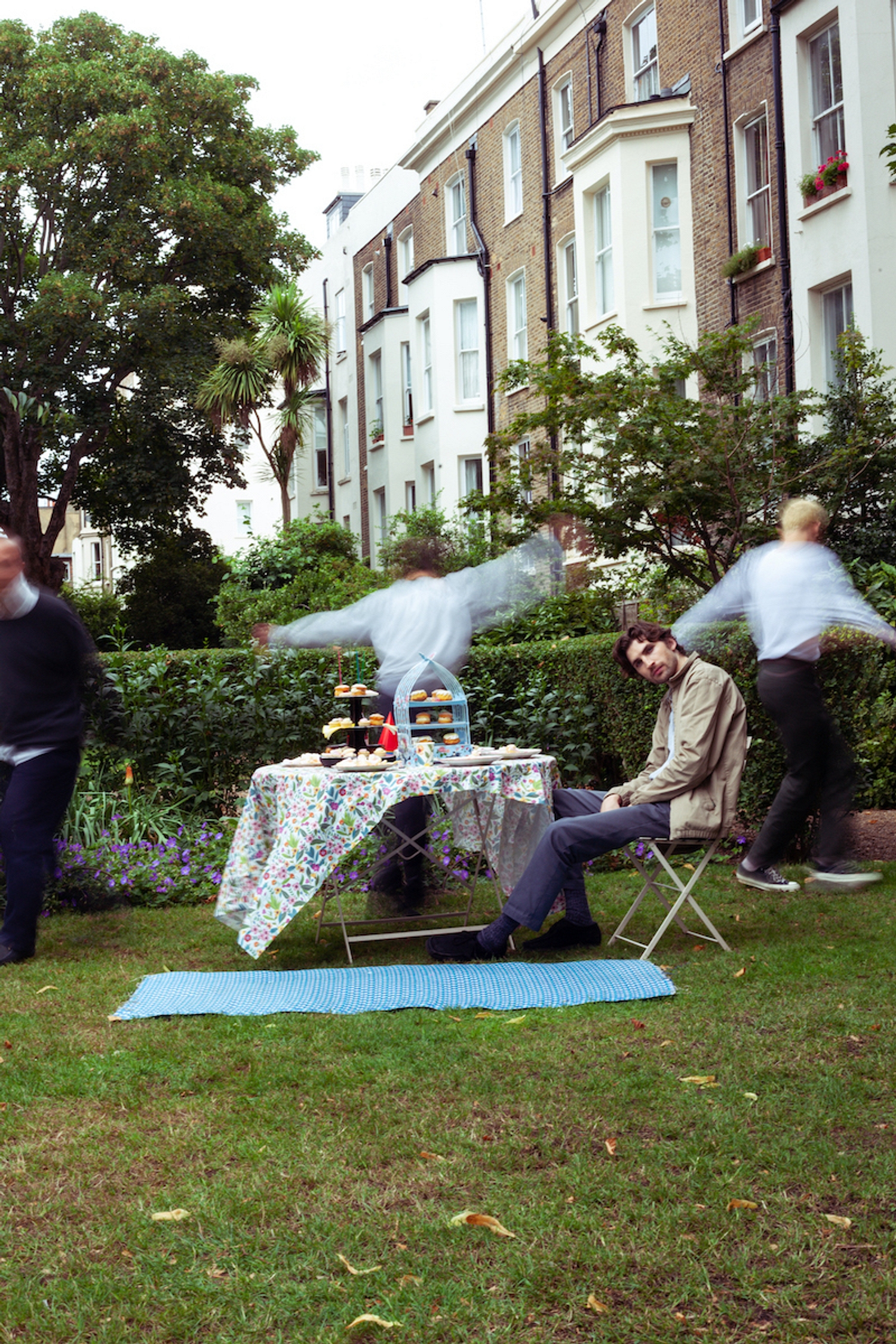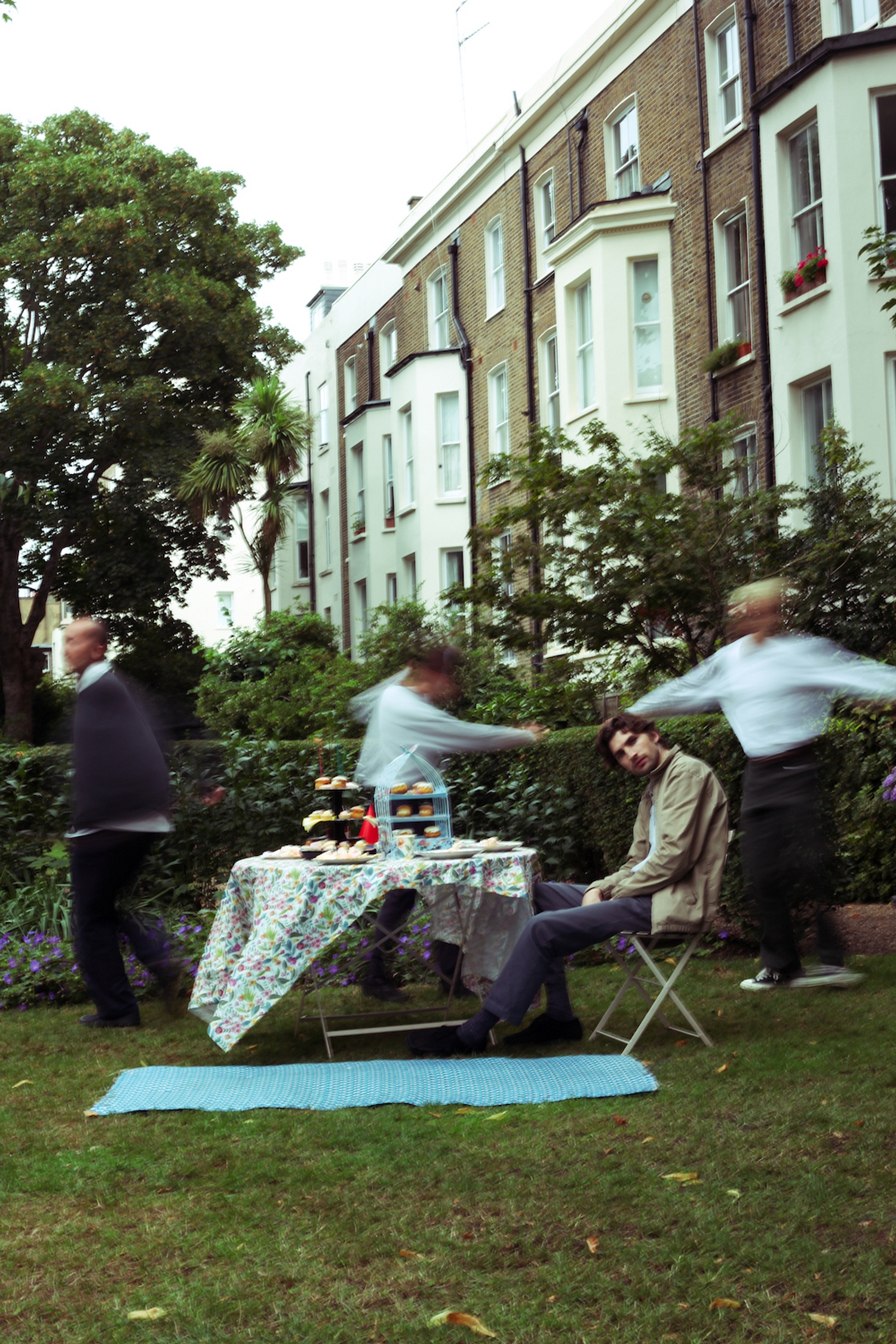 "We wanted to write our day-to-day lives, be a bit more direct, more honest and brave."
— Jack Kaye
'Death of the Party' pulls off the mission with aplomb. Across its 13 defined tracks, it sees The Magic Gang venture in bold new directions, whilst still staying true to their fortified, harmony-laden roots. The big, brassy horns on singles 'Think' and 'Make Time For Change' offer a taste of the quartet's widened palette, bringing a stylish composure to a sound already resplendent with good vibrations, whereas the swirling strings on 'I Am Sunshine' and 'Make A Sound' take influence from Motown artists like Minnie Ripperton. 'Take Back the Track', with its pumped four-to-the-floor beat, funky bass and Nile Rodgers guitars, meanwhile, might be the most emphatic twist of them all. A disco-inspired indie number that takes cues from Sister Sledge's 'Pretty Baby' and Stevie Wonder, it even features a choral "aah" lifted from The Meters' classic New Orleans funk hit 'Cissy Strut', they boast.
"We watched the Quincy Jones documentary for inspiration," says Kris. "We always wanted to have a crack at something more groove-orientated. All the Motown stuff - it's been playing in my household as long as I can remember. I've always wanted to stick some brass and lush strings on a record, and this time we had the option to do so."
The gamble paid off dividends. Nestled among daytime hits from The 1975 and Phoebe Bridgers as a firm fixture on the Radio One playlist, 'Take Back the Track''s insatiable bounce has already elbowed its way to the top as something of a career highlight. "I think from the moment Kris wrote it, we knew you can't knock it," Gus nods. "It's been huge for us."
But in spite of all its '70s leanings, 'Death of the Party' seems to take as much inspiration from the indie disco as it does from that of the 'Saturday Night Fever' variety. As Kris puts it so succinctly on 'Gonna Bounce Back': "It's power chords and soul" that fuels the record. That track immediately recalls The Cars and XTC - '80s power-pop bands with a penchant for big choruses, while 'Just a Minute' and 'What Have I Got To Lose?' then channel the tight guitar jangles of The Strokes. The emphatic vocal harmonies and chiming pianos on 'World Outside My Door' and 'I Am Sunshine', meanwhile, call on the stacked acapella harmonies of perma-influences The Beach Boys. "It's kind of a given that we love those bands. We're always going to be attracted to melody and harmony," Jack concedes. "Those song principles will always be there with The Magic Gang."
It's this wealth of mingling musical personalities that makes 'Death of the Party' such a vibrant record - an interwoven quality that's mirrored in the band themselves, these days. More than ever, The Magic Gang's individual members are given the space to shine on different tracks, with the band sharing vocal duties as the album cycles through genres and moods.
"We're pretty good at being honest with each other," says Gus. "Paeris is like an overseer - quality control. Jack is a driving force in the group, and Kris knows how to make things happen with the music and production. It's great for morale, that every part of the band [brings something different to the table]." Jack credits Gus for stepping up, too: "We're seeing more of his voice coming through now, as well. We're showcasing tunes that he's conceived himself much more."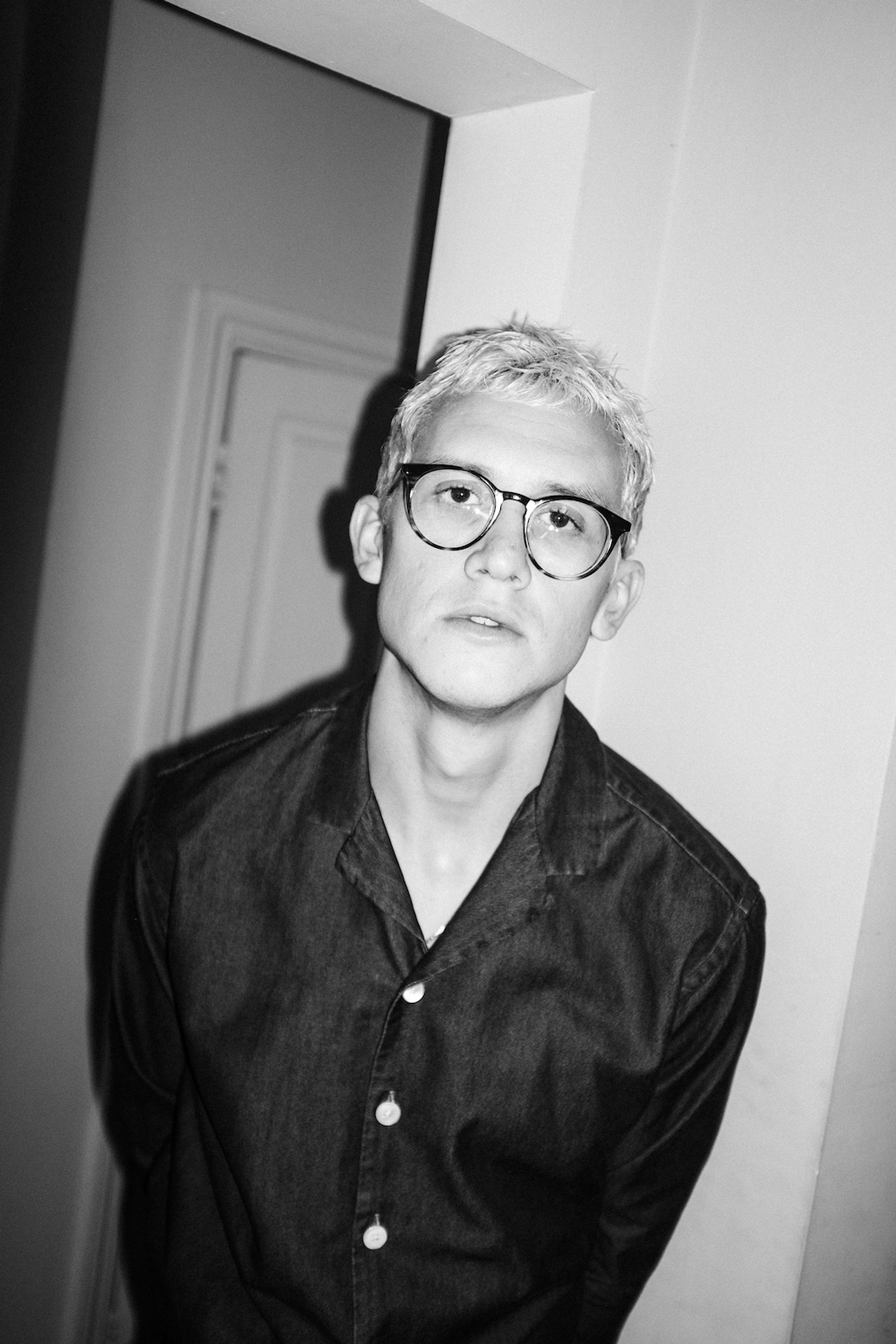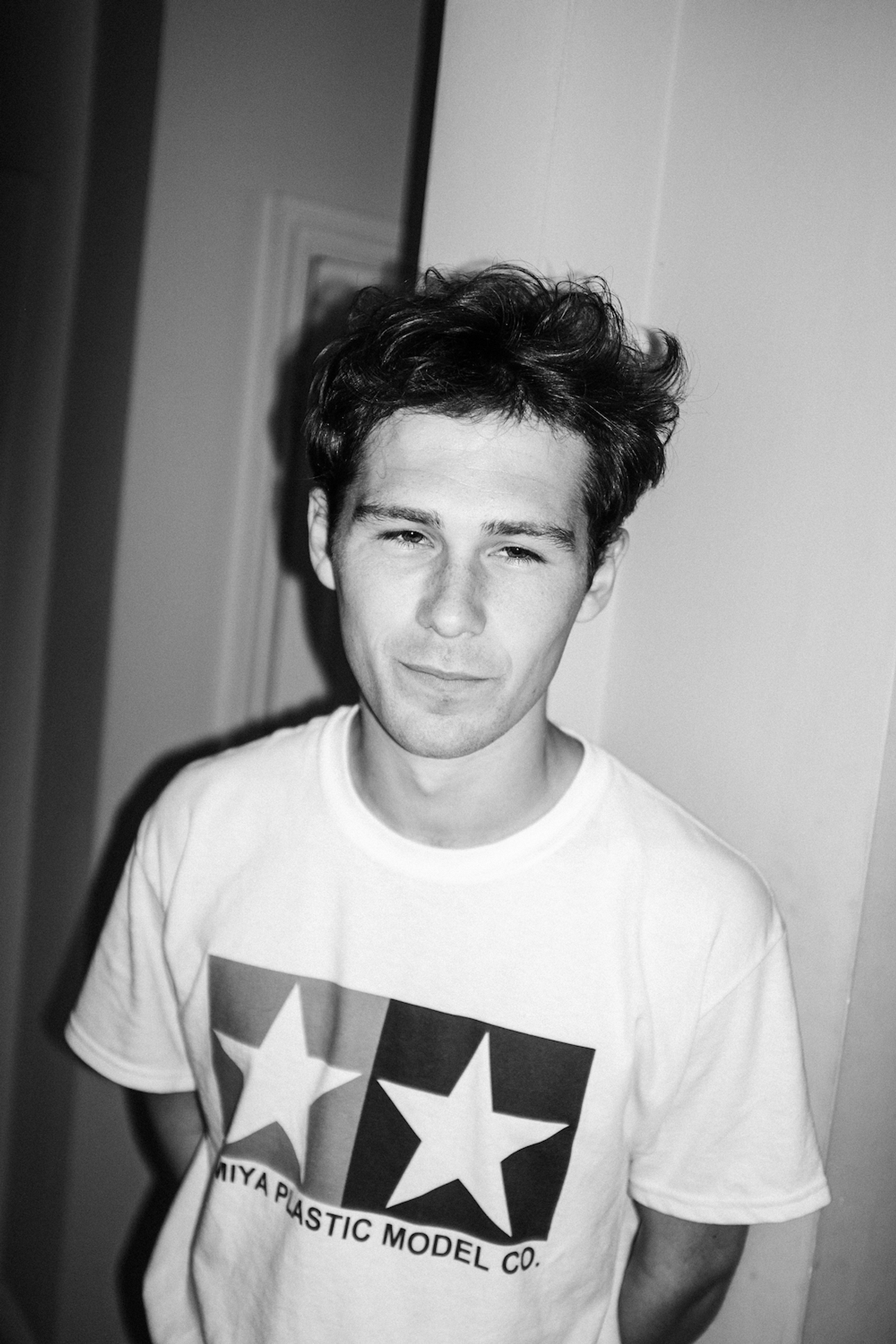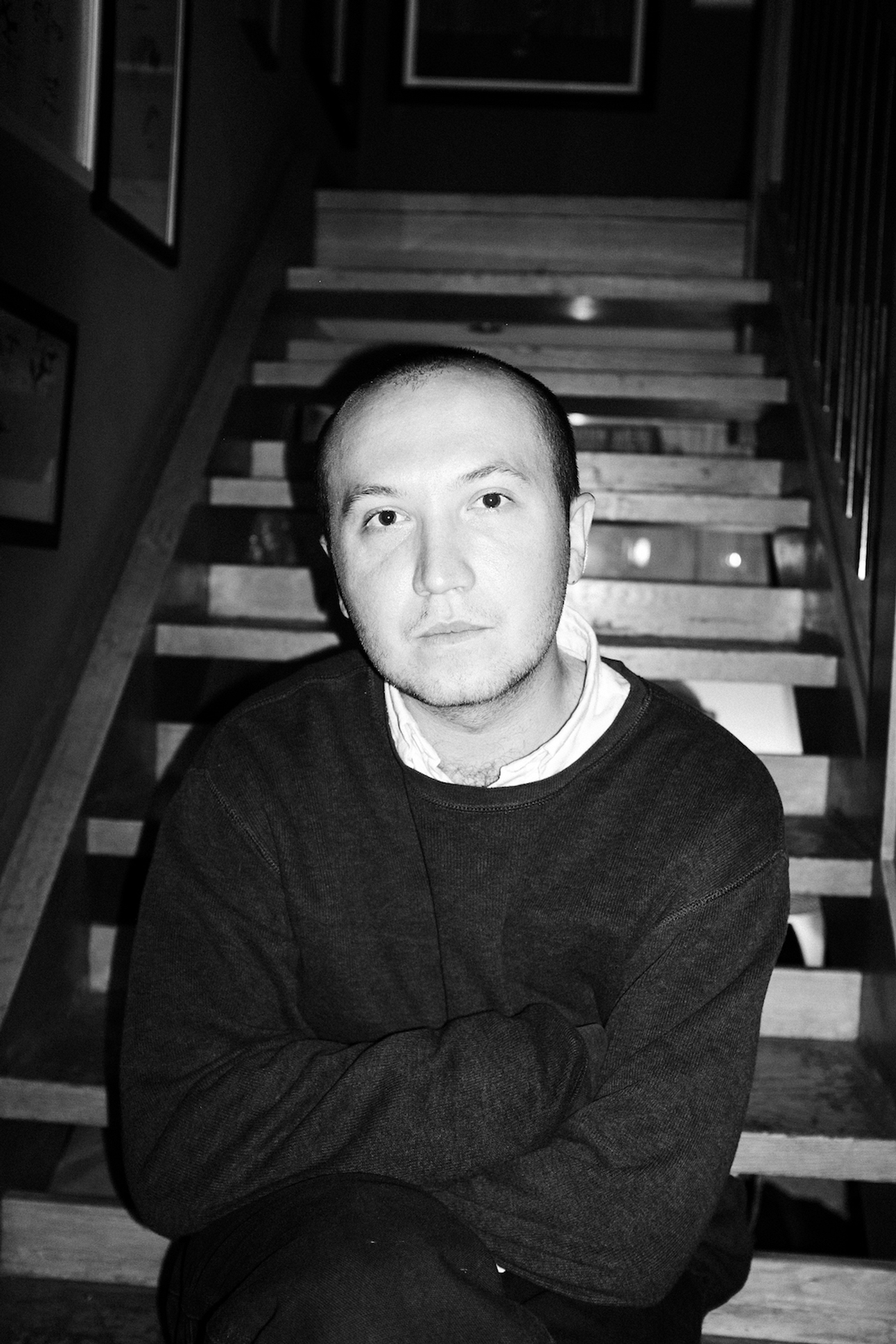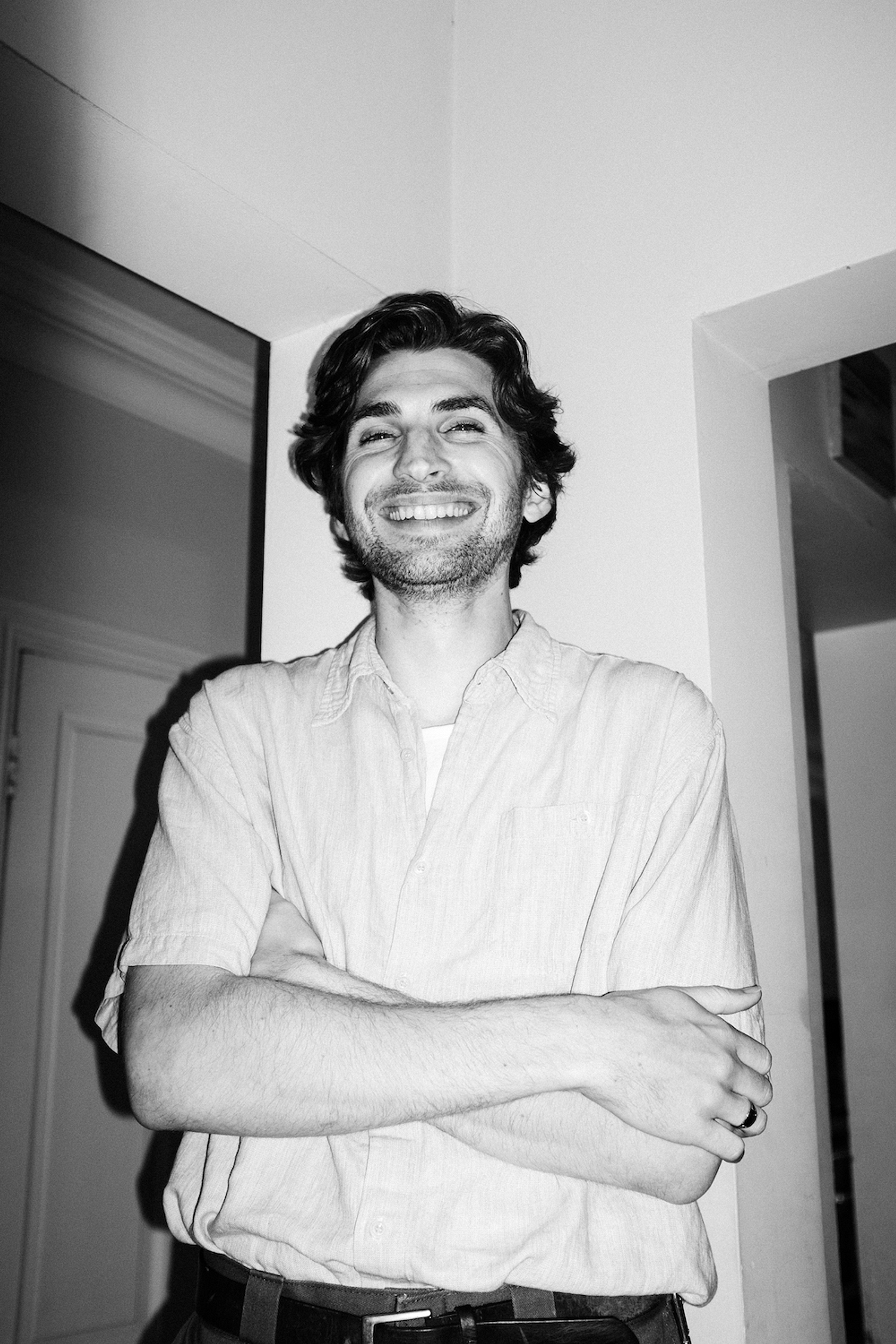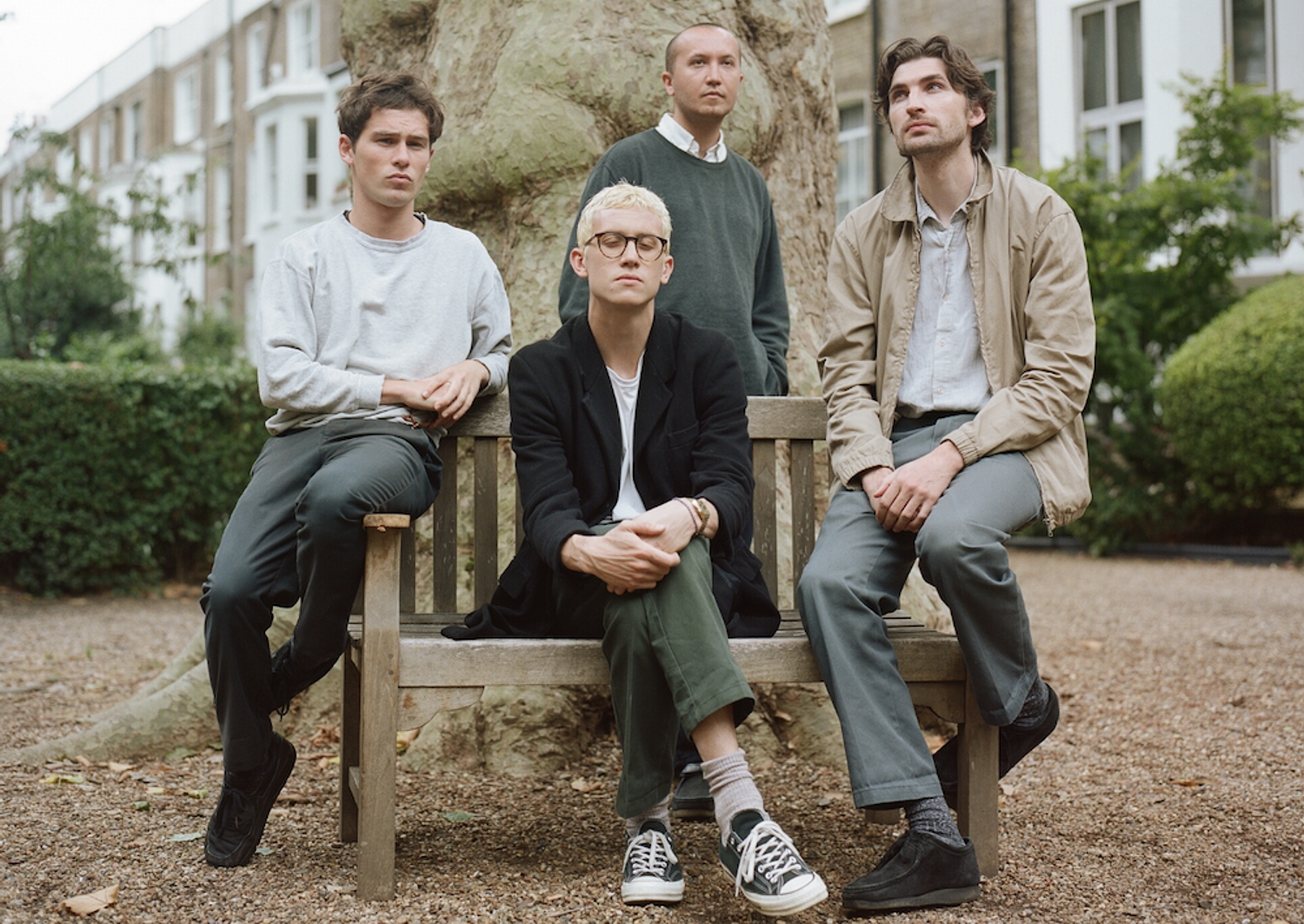 "It's a celebration of all the good times, but then on the flip side it's all the Mondays and Tuesdays where you feel lost in the world."
— Gus Taylor
However, despite the band's ambidextrous craftsmanship, it was their shared focus that became the driving force. "I feel like the first album was full of melody and songcraft and stuff like that," says Jack. "But we wanted to become a bit more specific lyrically, to write a little bit more about our day-to-day lives, be a bit more direct, more honest and brave. Jumping on that as a mission statement meant that it got us all on the same page from the start."
As such, the lyrics across 'Death of the Party' are more-often-than-not rooted in more earnest subject matter than the sprightly sonic mood might suggest. The devil's in the details: Kris' 'Gonna Bounce Back' claims "I might be somewhat unwell" at the heart of a self-deprecating narrative; Gus-penned 'What Have You Got To Lose?' references mental health treatment amid an anxious stream-of-consciousness, and Jack's 'Just a Minute', with its catchy refrain of "honey if you hold me close", comes off as a hooky ode to male vulnerability. The kicker with The Magic Gang, though, is how their sing-along choruses and uplifting crescendos always manage to maintain that all-important positivity.
"It's kind of night and day in the sense that it's a celebration of all the good times, but then on the flip side it's all the Mondays and Tuesdays where you feel lost in the world," decides Gus. "We're all dealing with those anxieties of being a 20-something, and I think a lot of these songs express those existential feelings of dread. We go out and have brilliant, wonderful times with friends, but there's also a flip side that we're often just living for the next good thing to happen."
With over a year having passed since the album was recorded, the tracks have taken on new meaning in the summer of 2020, the band claim. "There's this weird, cosmic, foreboding nature," says Kris, referring to the worldwide disruption of recent months. "The songs have the same lyrics, but I reflect differently now because of all this very abstract dread going on in the world. At the time, what I was moaning about was so minor. It's more real now than what it was at the time for everyone."
With the album coming out in what's (at best) the arse-end of a global pandemic, the band's outlook has inevitably changed. With live shows off the cards, they've adapted by collaborating with fans on social media, and writing music on demand. "It's a lot easier writing songs when someone is telling you what to write," Jack laughs. "Obviously the reason we're doing all these things is because it's the best way we can connect with people, doing what we do. Maybe that's foreshadowing how we're going to be creative moving forwards. It might be the new way."
Having already penned a series of personalised love songs between fans, and crafted their own entry for the Eurovision song contest with the help of their Instagram followers, The Magic Gang have proven once again that, even during darkest times, they're able to put a positive spin on the world through music. "We'll look back on it and we'll know why this content existed," agrees Jack, speaking of the uplifting energy that lines their work.
So for all the trepidation that the title might suggest, 'Death of the Party' is far from a tragic reflection. Taking stock and "being real" can be an optimistic practice. And as the world continues to evolve in strange new ways, we could all do a lot worse than to take note from these Brighton boys doing their bit to inject a bit of joy into the atmosphere.
'Death of the Party' is out 28th August via Warner Records.
Read More
Featuring King Gizzard & The Lizard Wizard, IDLES, Tkay Maidza, Sleater-Kinney and more.