The Australian producer reflects on 2019, *that* Burning Man video, and what 2020 holds.
At the grand old age of 28, Harley Streten has finally stopped stressing about social media. "It used to be this constant battle in my mind: 'I have nothing to post about, but I should post'. Now I'm like, 'whatever'," says the Australian producer, better known under the moniker Flume, leaning back in his chair. He grins. "I just don't give a fuck anymore."
When you go as viral as Harley did back in September, it's inevitable that you reach some kind of greater enlightenment. The video (don't act like you don't know which one) isn't quite as scandalous as the buzz around it would have you think, and it's not hard to imagine the logic that went behind the upload. In a raucous party setting, posting a saucy, jokey clip to an Instagram Story is a fleeting thrill; the potential consequences go unexplored.
"Headlines went from 'Flume Eats Ass at Burning Man', to 'FLUME PERFORMS X-RATED SEX ACT AT ORGY FESTIVAL'," Harley explains. "At that point I was like, 'All right, this is kind of stressful.'"
This was, however, only a moment of panic. Harley took comfort in the assurances of his friends that these things do indeed blow over. "I spoke to Wes [Diplo] who's had countless numbers of these things happen to him, and a couple of other people. They were all like, 'It's totally sweet, it's not a big deal." He shrugs. "If anything, it just gave me a shit ton of free press. Like, it did numbers! That video was viewed about 10 times as much as any piece of my work I've ever put out."
"If anything, [the Burning Man video] just gave me a shit ton of free press. Like, it did numbers!"
The tyranny of the algorithm is something Harley has been thinking about a lot recently, even to the extent of expressing an interest in putting together an album that would be specifically crafted for success on streaming platforms. "I really want to do that actually! Maybe not an album, because that's a lot of time to do the same thing. Maybe just five songs." And how exactly do you go about optimising music in that way? "Find out exactly what the most generic BPM is, the one that's in the most number one hits. What is the song length exact to the second? When does the chorus come in?" His eyes are gleaming and his enthusiasm is infectious.
Harley admits, since the release of the Grammy-winning record 'Skin', the thought of putting out another album has been something of a daunting prospect. This was the logic behind specifically designating his 2019 record, 'Hi, This is Flume', as a mixtape. "It was mostly just for the sake of my mental state. It was less pressure: 'It's just a mixtape, it doesn't mean as much,'" he justifies. "Everyone's like, 'So when's the new album coming?' And I'm like, 'I didn't tell anyone there was a new album coming.'"
"I'm going to really dedicate the first part of this year to make [an album] happen, but I don't want you to take that as, 'it's going to happen'. Because, well, what if it doesn't? I don't know." These are the words of a man feeling the weight of the world upon him. 2017's 'Skin' was the relatively spontaneous product of a period of freedom and travel, written almost entirely in the space of three months Harley spent backpacking through Europe. Attempting to reproduce that impromptu brilliance obviously comes with anxieties, but Harley is willing to try, in any case. "I was just like 'fuck it, I'll take four months and travel the world'. Stay in London for a bit, do a week in Berlin. I was thinking about going to Sri Lanka and spending some time in Australia as well."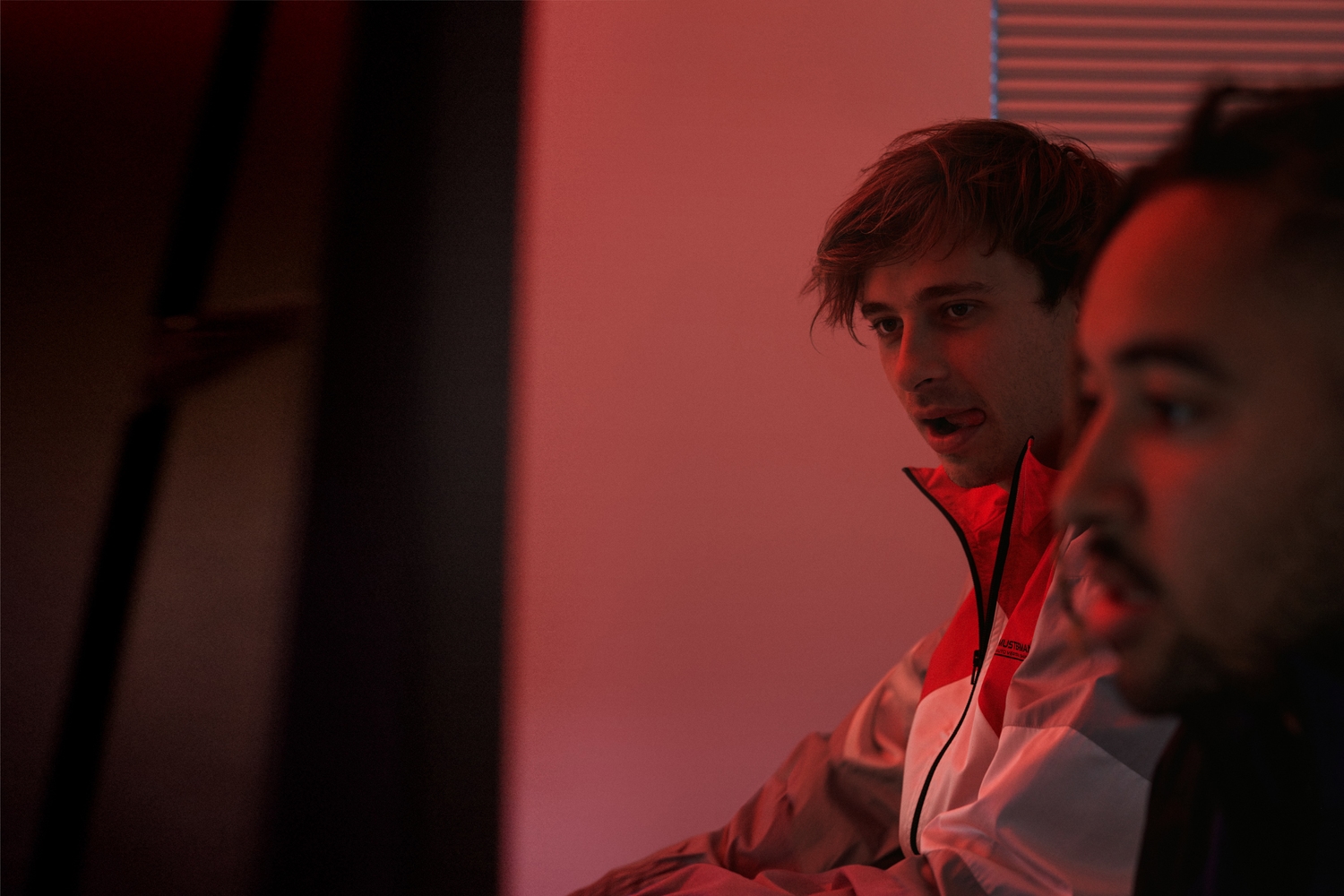 "I feel like there's room to go somewhere new and more experimental."
One thing Harley is adamant to leave in the past though, is the mundane theatre of the standard DJ set. His recent live shows have been markedly different from the typical "knob twiddling", as he puts it. "I've always felt like a bit of a phoney up there. Like it's like it's not fucking 'live', come on," he says, evidently exasperated. "If it was live I'd need about thirty people with me."
The live concept, then, became much more about interacting with the audience and creating drama. In 2019, Flume shows would regularly feature Tai Chi, spray paint, and angle grinding. Harley enlisted set designer John McGuire to help him craft these theatrics, the man behind the flying stage in Kanye West's Saint Pablo tour, and Daft Punk's legendary pyramid at Coachella in 2006. "He's just the guy!" he emphasises. "The only problem is it's expensive as fuck to tour, because we need all these people and camera angles and stuff. We'll figure it out, but I would like to keep it unique."
"I was getting sick of being in the same place, and doing the same thing," he reflects. "It's been a really, really fun tour, and it's nice to be back in Europe." Moving forward for Flume looks a lot like just going after what makes him happy. It's worked well for him so far.
As for what he's been finding himself drawn to recently, Harley says, he's been inspired by dancehall riddims. "I just feel like no one's really done dancehall future? There's dancehall traditional, and there's this like pop dancehall thing, but I feel like there's room to go somewhere new and more experimental with it," he notes, adding that dancehall beats can be found in mainstream radio now more than ever. "I think that will inform the next record."
Maybe it'll even be able to beat those Burning Man video stats...
Read More
Featuring James Blake, Romy, Marika Hackman, yeule and more.