Låpsley, from school pupil to pop star
This Liverpudlian muso played her first gig at Glastonbury and scored a deal with XL Recordings all while, you know, just finishing her A-levels.
For most teenagers reaching the end of their A-levels, it's a time of relief. Sometimes an excuse to get hammered for a couple of days straight. For Låpsley, that wasn't quite the case… "Glastonbury was my first performance," she laughs, "and I had three days to prepare because my mum wouldn't let me do any music before my A-levels had finished. They finished three days before Glasto so I had three days, I grabbed two mates and put together this set, which obviously wasn't a representation of me, or of Låpsley, but it was something that I'm proud of."
Queen of multitasking, Holly Fletcher may only be 18 years old but she already has a wealth of experience. Having taken up lessons in piano, guitar and oboe while younger, she began songwriting when she was just twelve years old. Since then, an obsession with dance music has led her to find her feet in the production world, where she's keen to blur the lines where classical and electronic meet.
"Electronic and classical were very separate things in my life," Fletcher begins, thinking back a few years. "Around the age of 13 or 14, I'd go out into Liverpool and I was obsessed with techno and I'd go to rave to watch DJs. I wouldn't even get messed up or anything, I'd just sit by the side and watch people DJ or watch people do live performances. It just intrigued me at how different it was to the classical stuff that I did back home. Then I really got into James Blake and Ghostpoet and I realised that the songs I was writing on piano and guitar, I actually wanted to translate in an electronic way."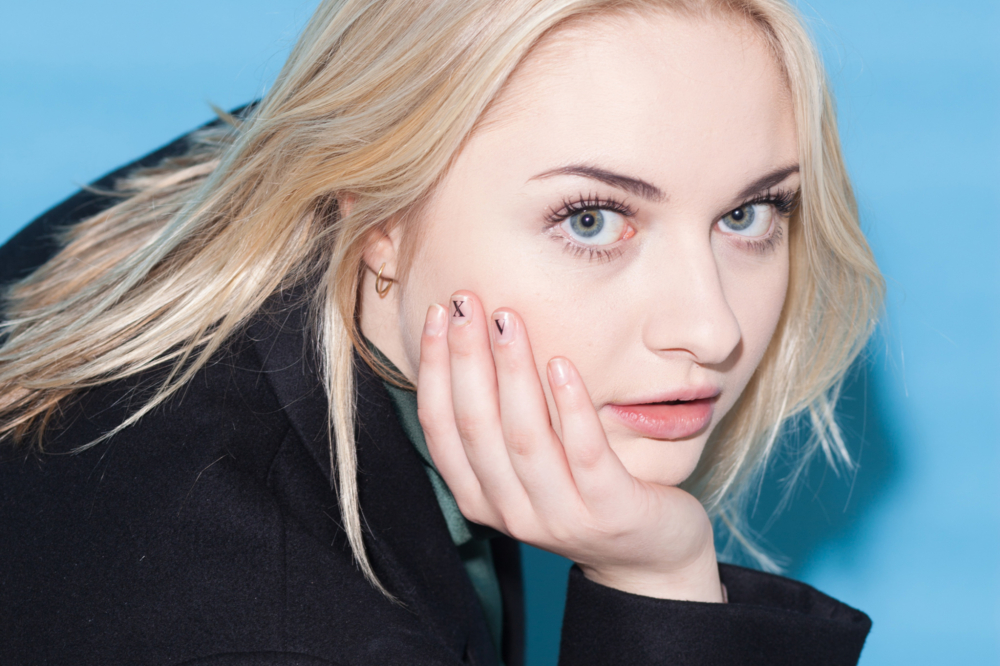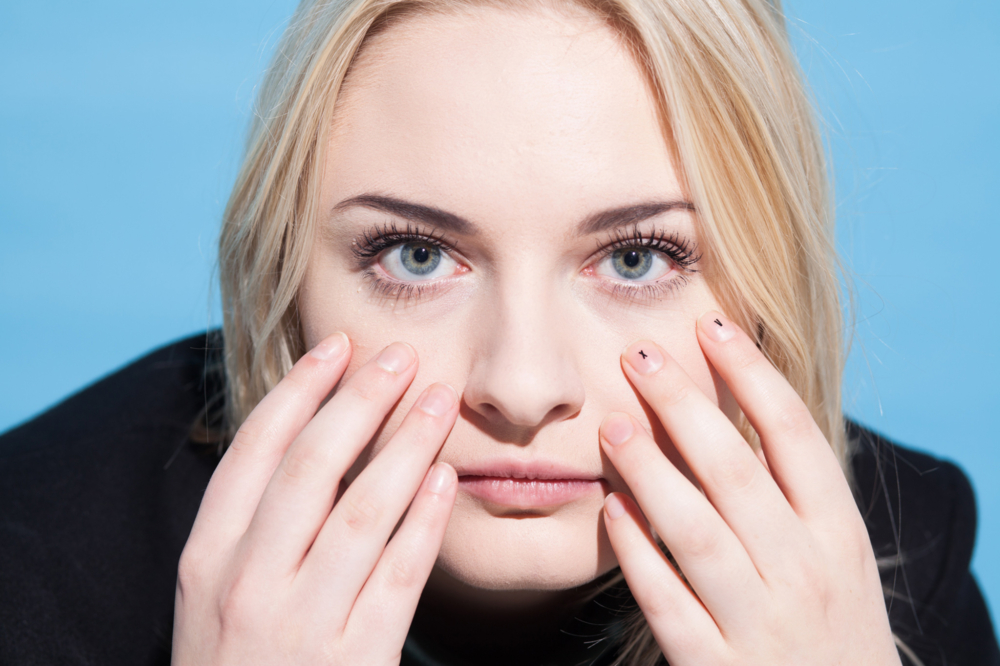 "I had three days to prepare for glastonbury."
— Låpsley
While it was her knowledge of notation and melody that allowed for Fletcher to listen to electronic music differently to those without her background, it was through a lack of experience with certain music softwares that helped her to craft her own more spacious style. "When I was listening to electronic music, I was listening to it in a way where I dissected it and took it straight back to the melodies that are used," she explains. "I saw it in a musical way because that's how I've always been taught to look at music. Being introduced to all this deep house stuff, I saw it in a different way to people who maybe don't have a classical background.
"I was just experimenting with the concept of repetitive melodies in dance music and taking it in a more chilled, electronic way. I've had a lot of years to develop my own writing, but with my production, it's something I've only started this year. My limited knowledge of production has meant that I've kinda forced myself to work with the skills that I've got, which are quite small. It means I can't really do much on the software, but what I can do, I try to make the best of it. I often work with the spaces rather than working with the layers. It takes me a long time and it's quite hard to execute space, but hopefully it's slowly working."
Never afraid to learn or ask questions ("It's a bit scary but I've gotten over my fear of being like, 'what the hell does this button do?!'") Låpsley's first mark on the musical world came in the form of 'Station', a slow-burning dual-vocal affair, but now she's gearing up to release a new 'Understudy' EP which she claims will provide the world with a much more realised view of what the project is all about.
"It took me about a week to write the EP which was quite quick. I do work long hours; I'm not one of those people that's like, 'Oh, I can only work between 9 and 3am with soy chai lattes!'" she laughs, putting on a silly voice for the impression. "I literally just worked my arse off for a solid week and I made it and got it mastered. They're quite personal songs and I suppose my production level has increased; I've experimented with different sounds and different layers. There are quite a few ambient moments, but then on a few tracks, they're quite a bit more dance-y. I'm just really excited, it's a lot more up-tempo than 'Station' and 'Painter', it's quite different to that, but I feel like people will have a more rounded view of what Låpsley is and my style after hearing this EP."
Read More