Thought you knew Laura Mvula? With a new album of '80s-leaning joyful pop, a new label and a new revitalised outlook, 'Pink Noise' is here to shake up all of your preconceptions.
Laura Mvula is no stranger to superlatives. In the eight years since debut album 'Sing To The Moon', she's won Ivor Novello and MOBO awards and picked up multiple Mercury Prize and BRIT nominations, all while being widely credited with pioneering her own idiosyncratic style of pop - one that blends elements of jazz and soul with her background in classical composition.
Faced with so much technical skill and critical acclaim, it's perhaps been easy for listeners to overlook the more playful side of the Birmingham-born singer-songwriter's personality. Until now, that is. Because as anyone who's witnessed even a single second of the immersive campaign for 'Pink Noise' can attest, Laura's latest era is so irrefutably fun and joyous, it couldn't have emanated from anything other than a free-spirited creative approach.
"Ultimately, when it comes to dance music it's all about feeling," Laura confirms, sinking back into her chair after a long day of photo shoots. "It doesn't matter if I have the most killer sentiment in the song, or the most poetic lyric; if the song doesn't groove, it doesn't carry."
That's not to say rhythm wasn't integral to 'Sing To The Moon', you understand, or to 2016 follow-up 'The Dreaming Room', which was famously trailed with the mutant funk of 'Phenomenal Woman'. But, with its vibrant, '80s-inspired palette and vivid visual aesthetic, Laura's third album boasts an instinctiveness and immediacy that sets it so far apart from its predecessors it could be by another artist entirely.
In many respects, 'Pink Noise' IS a rebirth. Her first LP for Atlantic, having parted ways with RCA back in 2017, Laura's latest is the product of a long period of soul-searching. "I was drained and so unsure about where to go next," she says frankly, when asked about the split from her former label. "That time of transition caused me to ask a lot of questions. Like, it's all well and good having all this critical acclaim - and I'd enjoyed beautiful gifts from that - but I'd been dropped for a reason. I'd gotten comfy."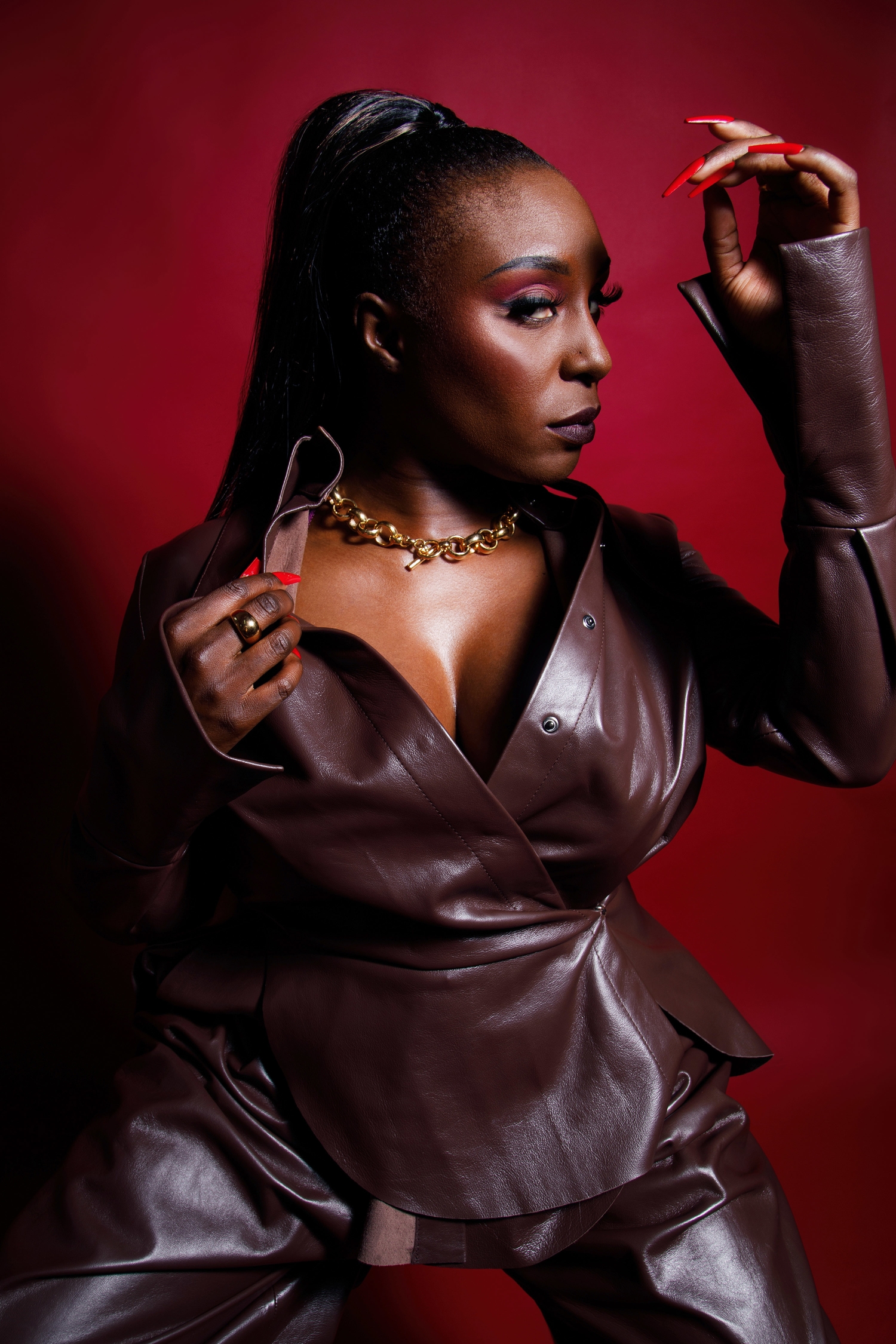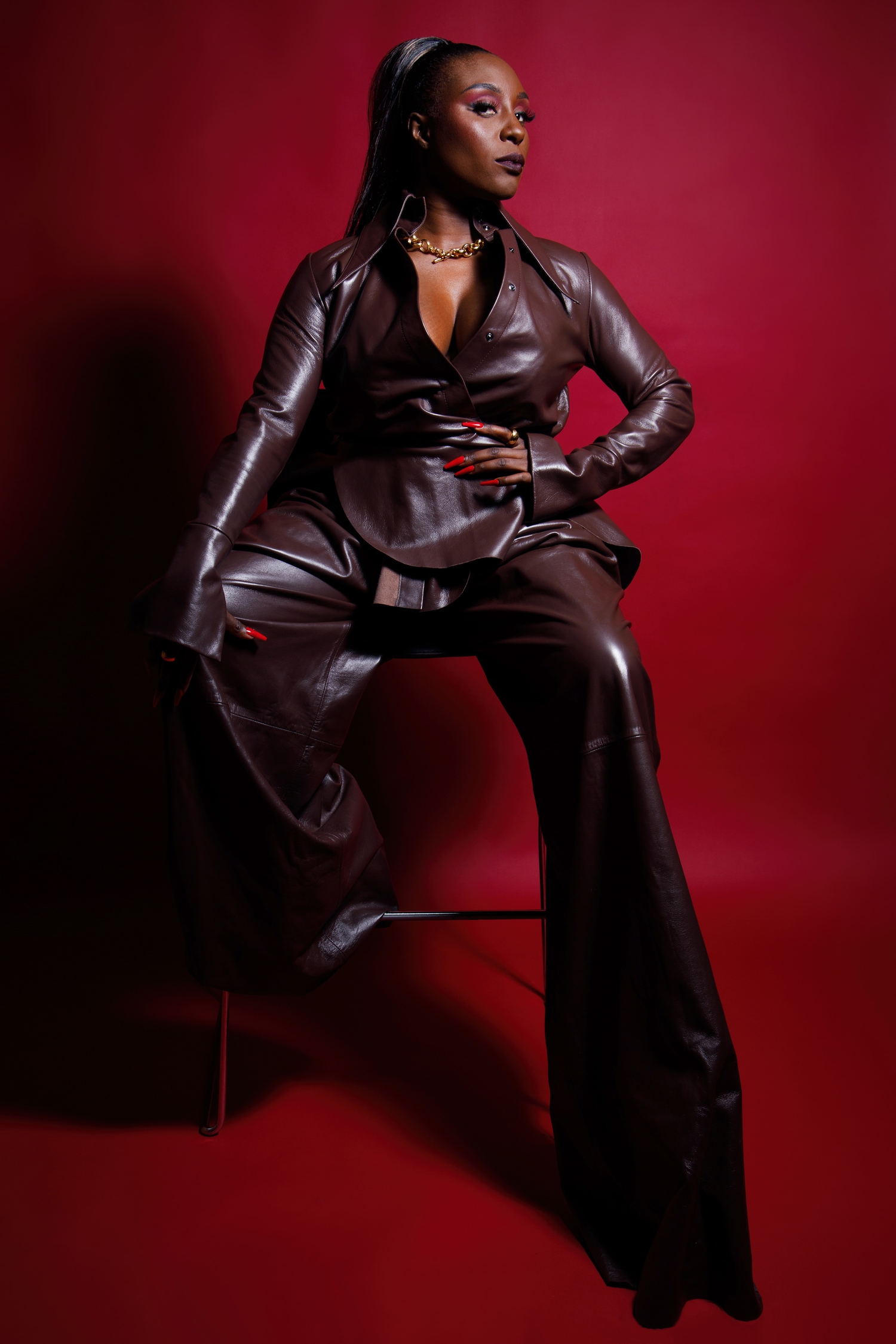 "I try to be my authentic self in whatever room I might be in."
Initially, Laura avoided considering the bigger picture entirely, diving straight into a series of orchestral shows with Troy Miller, her co-producer on 'The Dreaming Room' and collaborator on 'Pink Noise' alongside producer Dann Hume. Then David Byrne personally selected her to support the UK leg of his acclaimed 'American Utopia' tour: an experience that made her reassess her musical approach entirely.
"Everything was so free and fluid, and so well done," she recalls. "You know, they're in their grey suits and bare feet, playing these wireless instruments. I'd never witnessed anything like that before. And it turned out to be the seed for 'Pink Noise'."
Another influence came via Laura's bassist, who had just started playing live with Christine and the Queens. "I remember seeing the show and saying to my friend, 'She really loves Michael Jackson, doesn't she?' I was really inspired by her conviction, her flair and her honesty… When I saw that gig, it reminded me of the importance of doing things because you love them; the importance of joy in music and of following instincts not trends, which is something I've always wrestled with. So I decided that I was going to draw on my childhood - which I spent constantly raiding my mum's wardrobe - and all the pop icons that I grew up listening to: Prince, Michael and Janet Jackson, Earth, Wind and Fire, Peter Gabriel, Whitney.
"My sister said to me the other day, this is the album that you've always wanted to make. And I was like, you're so right. Like, this is my shit. Don't get me wrong, 'Sing To The Moon' is my sacred dance; 'The Dreaming Room' is the lament of my heart. But 'Pink Noise' defines me today."
It's definitely difficult to imagine Laura releasing material this unapologetically pop before 'Pink Noise', which she accurately bills as featuring "a lot of sass, a lot of soul, and a lot of celebration." Less surprising is the skill she's shown in imbuing such a retro-leaning sound with enough fresh insight that it never strays into the territory of pure pastiche.
"It's all well and good having all this critical acclaim, but I'd been dropped for a reason. I'd gotten comfy."
'Got Me' boasts a buoyant, Michael Jackson-meets-Billy Ocean groove, and arrives accompanied by a brilliantly tongue-in-cheek video featuring Laura living her best life, cavorting around a car wash in turquoise thigh-high boots, and flirting with a Ferrari-driving customer. 'What Matters' is a dry ice-drenched power ballad, featuring tender vocals from Simon Neil of Biffy Clyro. And then there's the 'I Wanna Dance With Somebody'-esque 'Church Girl', a burst of electro-pop so euphoric it moved Chris Martin to tweet his support for the track. Not that big name co-signs are a new experience for Laura: after all, this is the same artist who once turned down a feature from Prince.
"He wanted to jump on 'Overcome' from the last record, which already had Nile Rodgers and [Miles Davis-collaborator] John Scofield on it," she defends herself, laughing. "Somebody reminded me the other day that he just recorded his own version of it. It's in my email somewhere; I must look it up…"
An experience as much as it is an album, 'Pink Noise' is essentially an audacious, right hand turn from an artist who had - only recently - secretly feared she might be "too old to be pop". "That was just about my own insecurities," she says, roundly dismissing those worries now. "One of the most important things Atlantic said to me was, 'This is your time. You've done so much: it's time to start having fun, and to enjoy the reckless innocence of it all'. And I was like, you know what? You're right. It's time to actually live this stuff. It's time to be in the moment and celebrate, even more so with the world coming out of lockdown."
Thematically too, this renewed sense of self-belief runs throughout the record. When, on 'Church Girl', she sings, 'You don't write the story, baby', she's openly abandoning the fallacy that her darkest moments define her. For Laura, like all of us, abandoning insecurities is an ongoing process.
"Even on this shoot I had a bit of a wobble," she says frankly, and without shame. "Sometimes I get teary just before getting in front of the camera because I suddenly have a rush of panic, like, am I good enough? I still take in the baggage of narratives that I've identified with since I was 10 years old, like I'm not beautiful on the outside, or I don't know how to be sexy. But there's a stillness within that I'm learning to tap into more and more on a daily basis, and I'm finding that I'm enjoying things much more fully just by abandoning all the stories about myself."
When asked what she's learned in the making of the record, she bats back, "That I'm fucking amazing," without any trace of irony. "I don't just mean creatively," she explains. "I mean that, as a human being, I do well. I try to be my authentic self in whatever room I might be in. I work really hard. I'm stronger than I think I am. Wiser than I thought I was. All I want now is for listeners to take me for who I am."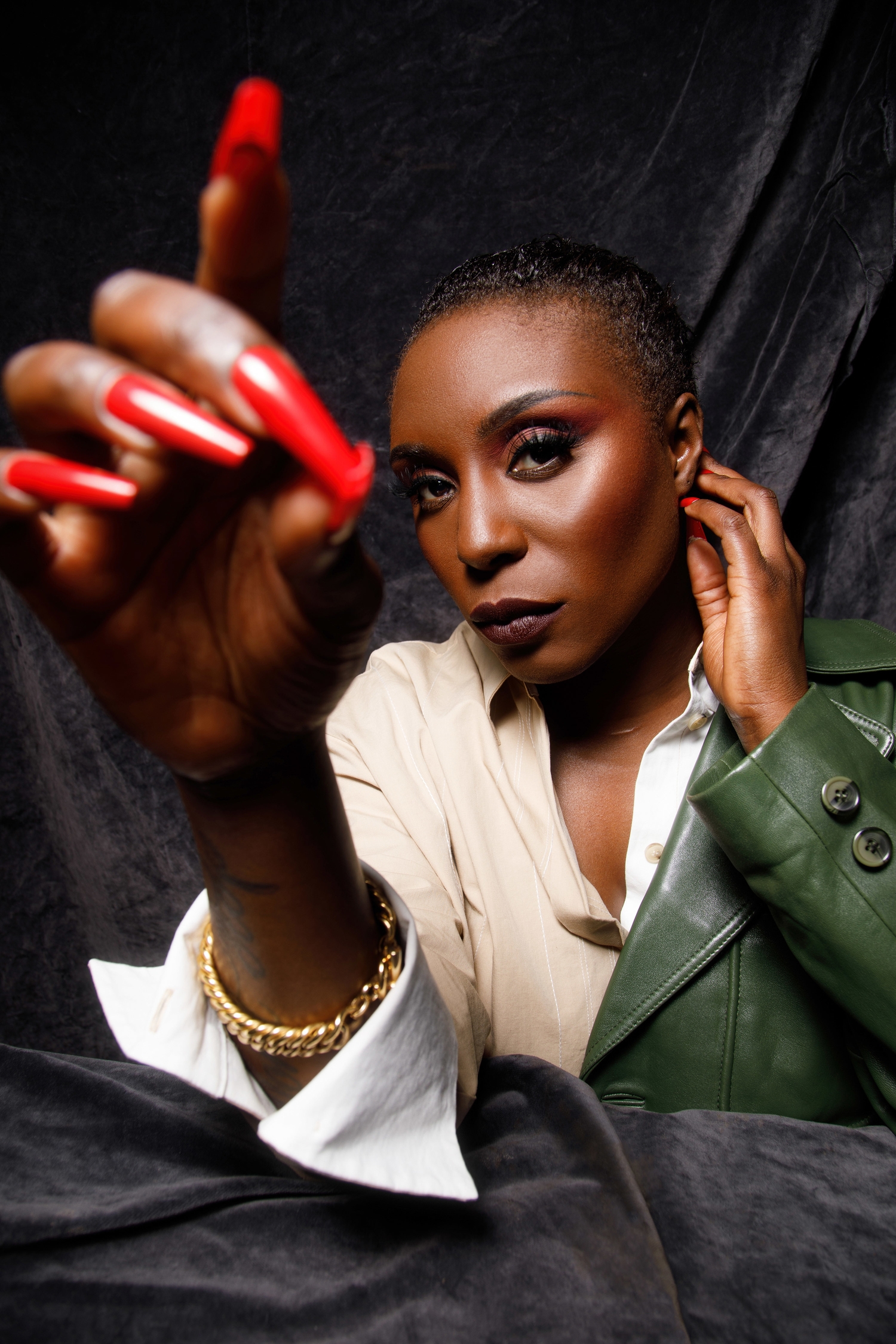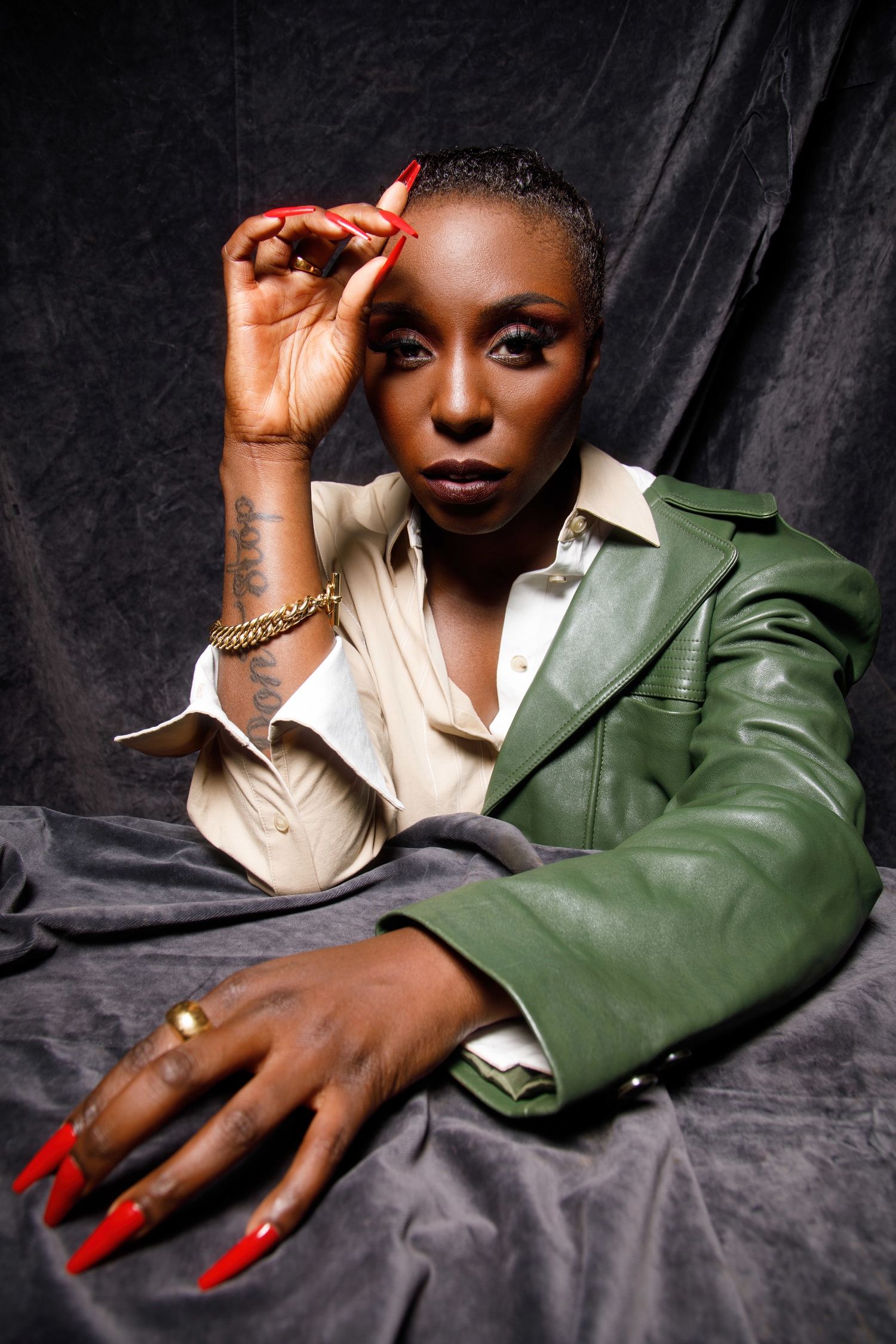 'Pink Noise' is out now via Atlantic.
Read More
Featuring James Blake, Romy, Marika Hackman, yeule and more.